Hello and happy Saturday!  Welcome to the Saturday Seven Inspiration for Quilters 35!  I hope your weekend is off to a great start and that the last few days of July will be good ones!  I just really can't believe that August is just around the corner!  Today I have some fun things to share with you, so please enjoy this week's findings!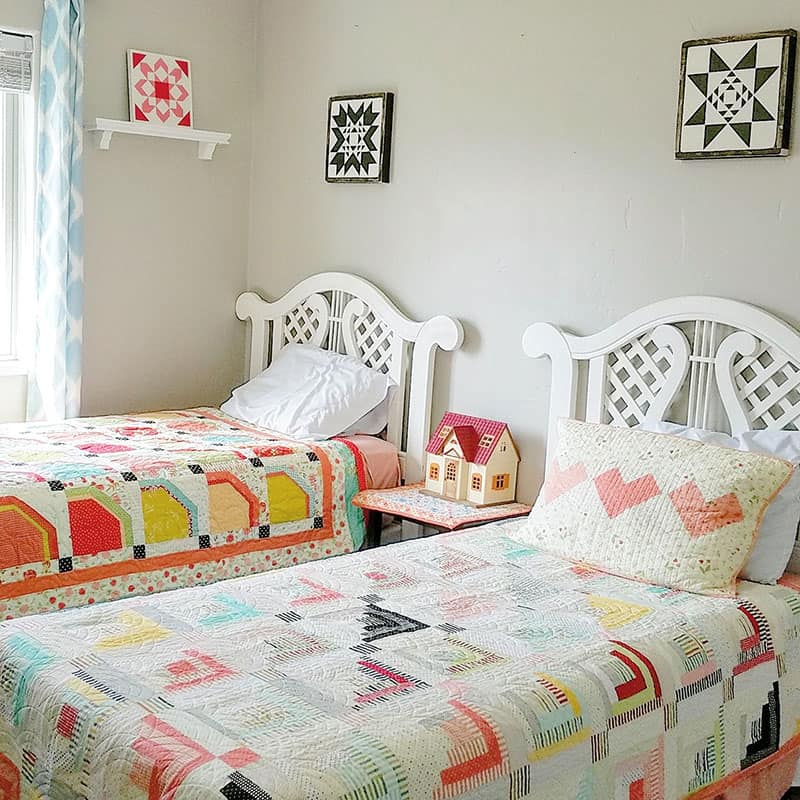 The summer quilts on the beds in my two oldest granddaughters' room just says it all right now for me…savor the summer while it's here!  Although I'm definitely ready for some fall-like temperatures as soon as possible here!
Saturday Seven Inspiration for Quilters 35
1.  I'm getting quite a little collection of quilt and sewing-themed enamel pins.  I've been looking for a way to store them and just saw someone on Instagram using this exact bulletin board to store their pins.  Mine is on order!
2.  I liked this article which discusses how to "Unclutter Worries from your Mind."  Since I'm a worrier by default, the ideas in this were really helpful!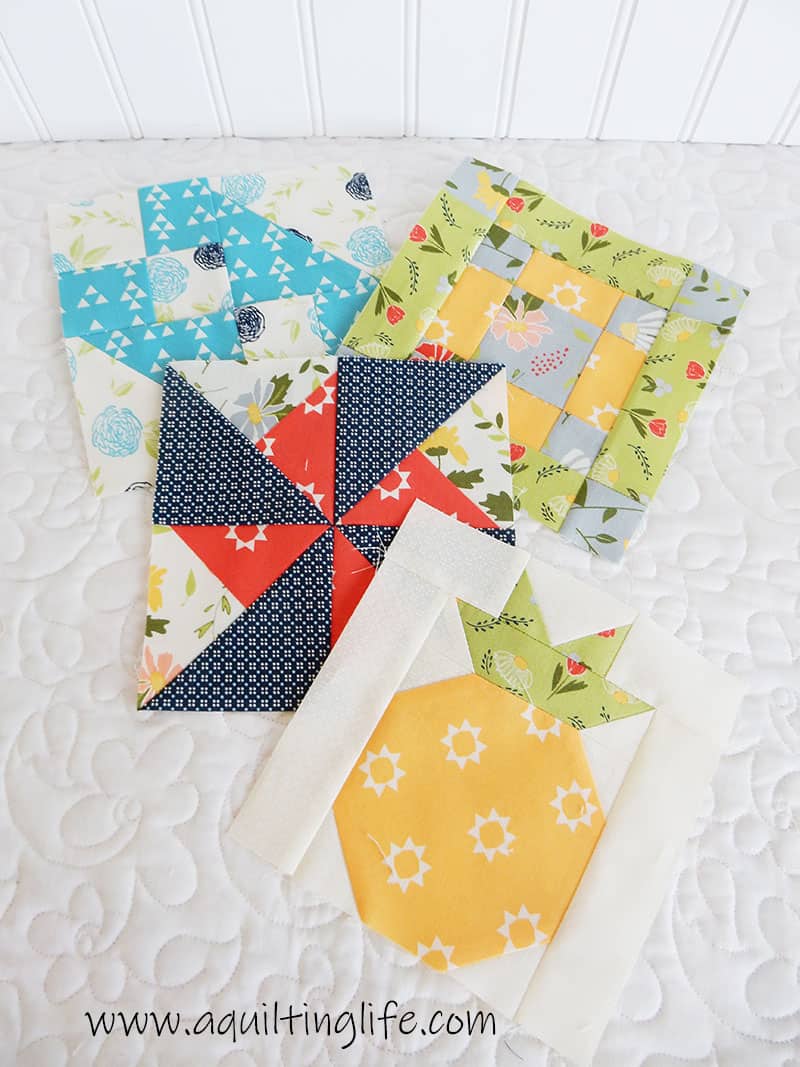 3.  Wednesday I shared my applique' pineapple block from the Moda Block Heads 2 quilt along.  But then I saw Corey's cute pieced pineapple and had to make it!  Wouldn't six of these make a fun pillow or wall hanging?  Get Corey's pieced pineapple pattern here.
4.  I've always loved Rice Krispy Treats and just found this great big batch recipe along with tips for packaging and links to lots of yummy variations!  On my list to make for dinner this week is this yummy Baked Eggplant Parmesan!  Oh, and if you're giving the gift of food sometime soon…these adorable printable gift tags are a lot of fun!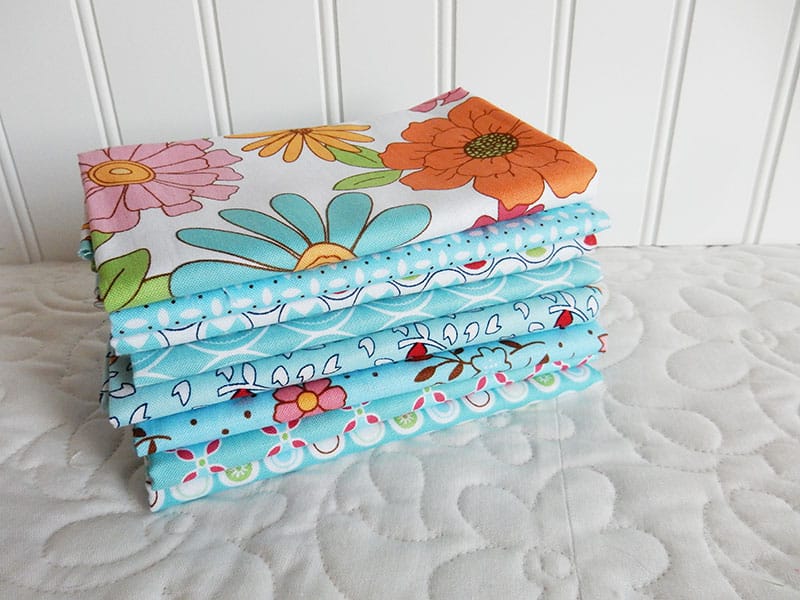 5.  I'm still organizing fabric and have added more Lori Holt bundles to the shop this week.  I divided them by color rather than by fabric collection, so there are some fun mixes! There are bundles available in blue (pictured), green, pink, and a yellow/orange/brown combo.  Find the bundles here. Also, this post on getting organized has 30 simple ideas that are easy to incorporate into your routine.
6. I just received a preview copy of A Prairie Journey: Small Quilts That Celebrate the Pioneer Spirit
.  There are so many quilts included in this book that I want to make!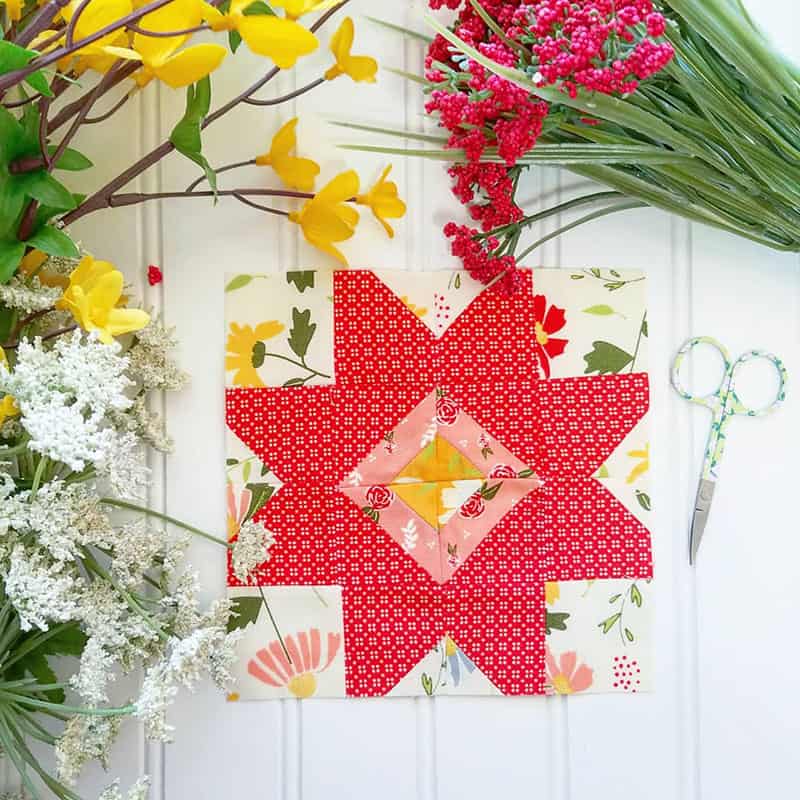 7.  My daughter Chelsi's Splendid Sampler Block 5 is pictured above!  I still need to make this one!  Find the pattern by Susan Ache here. Finally…if you missed yesterday's post…I shared my best ideas and tips for scrap quilts!  I hope you found something (or a few fun things) in this week's Saturday Seven Inspiration for Quilters 35 post!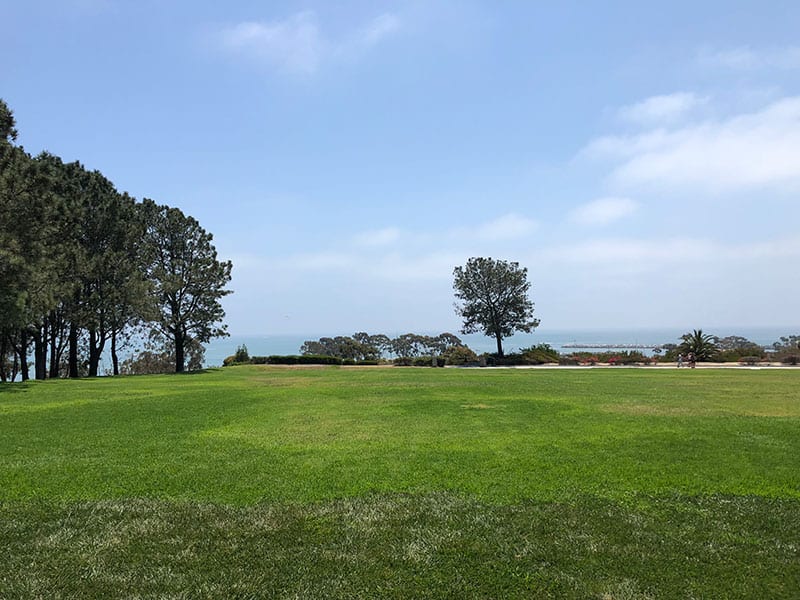 Finally…
And here is just one picture from our trip to southern California this week.  We stayed in a new-to-us area and really enjoyed it.  We were in Dana Point, and while it was easily accessible to Laguna, Costa Mesa, Newport (and even some inland areas via the 5), it was also much less-crowded and quieter than those other areas! I hope you have a wonderful weekend and that you get to do some sewing and quilting!  Thanks so much for stopping by!