Hello…welcome to the Sew Your Stash 2019 | 4 post, and thank you so very much for all of the great feedback and comments about this series. I really do so very much appreciate it. My readers are just the best! It seems like I've been stuck to my computer for most of this week doing design work on my next group of patterns for an upcoming fabric collection. But…t his might just be my favorite group of quilting patterns to date. I can't wait to start sewing them!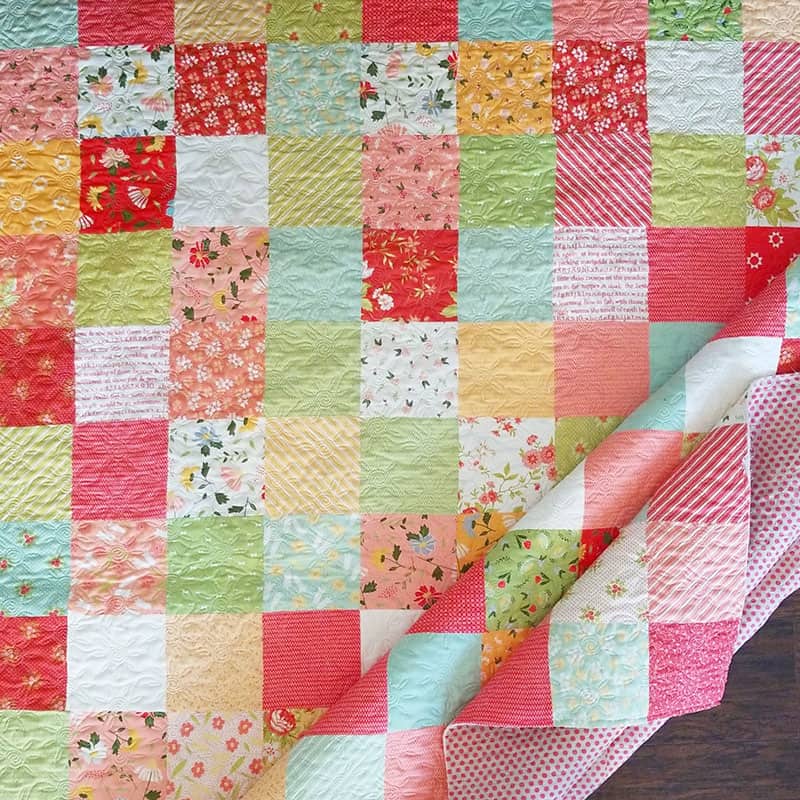 Sew Your Stash 2019 | 4
It's hard to believe I'm already writing my fourth post in this series. I hope you are enjoying these posts as much as I am. I really appreciate the comments I receive daily — as I feel like we can all be inspired by other people's ideas and suggestions.
I've also appreciated some of the dialogue presenting the ideas that sewing and quilting should be a joy and fun… and of course I believe that is the most important thing as well. I just feel that by getting a little more organized I'll be able to do more of what I love. Okay…now on with today's tips…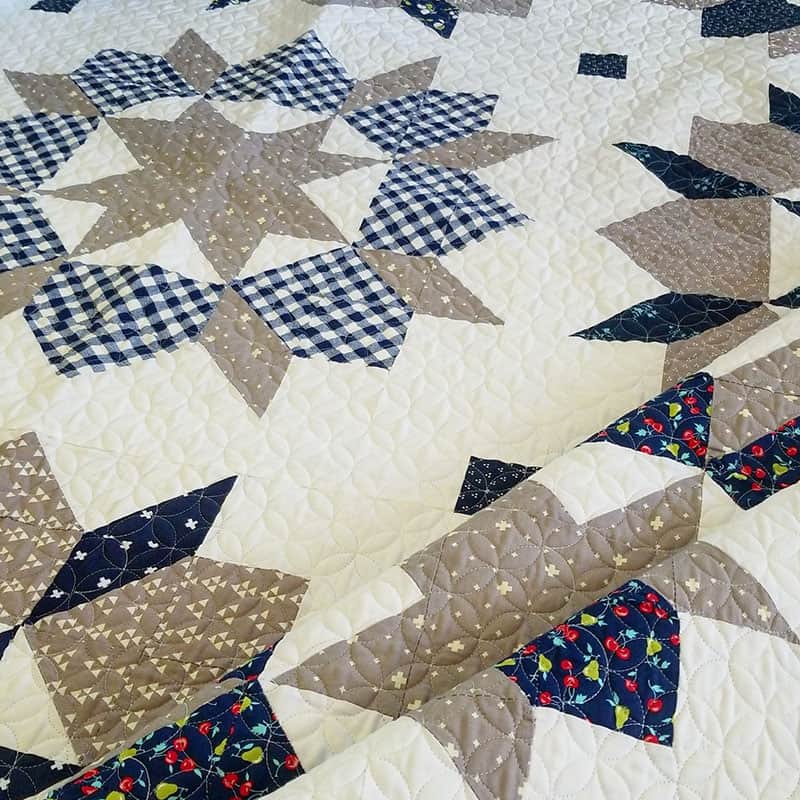 1. Do Some Decluttering
The whole world seems to be abuzz with organizing, decluttering, and simplifying these days. I've been drawn in to this as well, and I've got to say it feels great to be taking things out to my garage to get them ready to donate. This is a good time to really evaluate our fabrics and determine what we are and aren't going to sew with. I sure love my little scraps, but sometimes I have to be realistic about things 🙂 I rarely get rid of pre-cuts, though–it's just too easy to make a simple quilt using pre-cut squares and strips! Just a little over a year ago, I wrote a whole post on this topic with a lot of thoughts, tips and specific helps. Read "Managing Your Fabric Stash" here.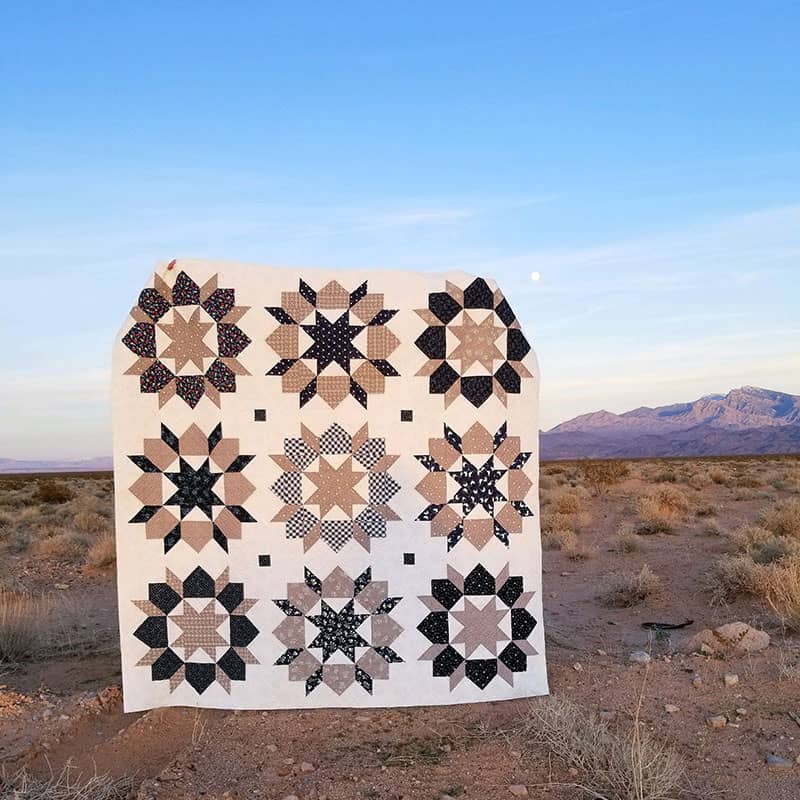 2. Find a Home for Each Project
Having a home for each project is really a key element of being able to sew what you have. If something is too hard to access or you don't even know it exists, then you're certainly not going to get it sewn. Project storage doesn't have to be expensive or time-consuming. Plastic bags and bins work just great (labels really help with both of these). I've used large take-out pizza boxes in the past. I've also used dresser drawers and cupboards. I feel like it's more difficult to find things in larger storage tubs and bins, so I've tried to slowly get rid of most of those. If you absolutely must store a lot of things in a large container, prepare a "table of contents" that is easy to access without having to sort through the container.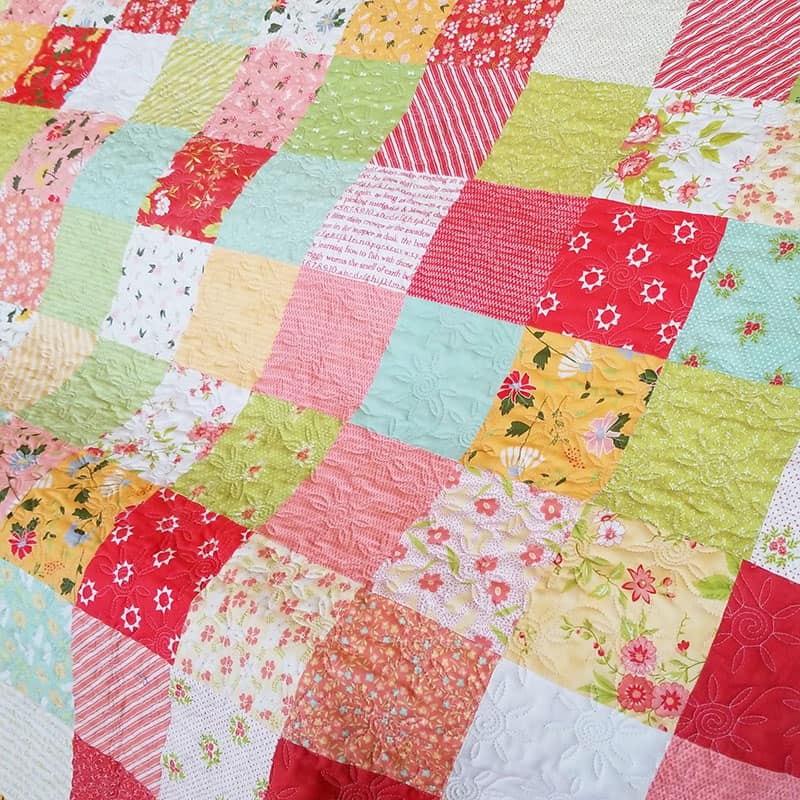 3. Practice "Double Quilting"
"Double Quilting" is a term I just invented as I was writing this post, but it's something I've been doing for years. I didn't really adopt this technique as a method of sewing through my stash when I started–but rather it was something I did as a newish quilter in order to build a supply of quilts more quickly.
My definition of "double quilting" is simply this: When sewing a project, make two quilts at the same time–and use your stash or scraps only for the second one. This works really well when doing block of the month programs or when sewing with kits. I used to do this every year with the Fat Quarter Shop Mystery Designer quilts. I do it now with my own Mystery Block of the Month quilts as well. (Last year I made three versions, all from my scraps of the BOM I shared here on the blog. This year I'm making two quilts). I've made Christmas and 4th of July versions of patterns while sewing along using traditional floral fabrics that came in a kit.
This method of making two (or more) quilts at once is probably one of my favorite ways to use my stash. And you can usually sew multiple blocks without spending much more time than you would have in making just one!
A Few More Thoughts…
So, this weekend, do a little quilting stash management, find homes for all of your projects, and consider some projects that you might be able to do "double quilting" with. I hope you enjoyed reading the Sew Your Stash 2019 | 4 post.
If this is your first time reading this Sew your Stash series…you can access the earlier posts here. And be sure to come back for next week's post… I've already got it in the draft stage, and it's a fun one!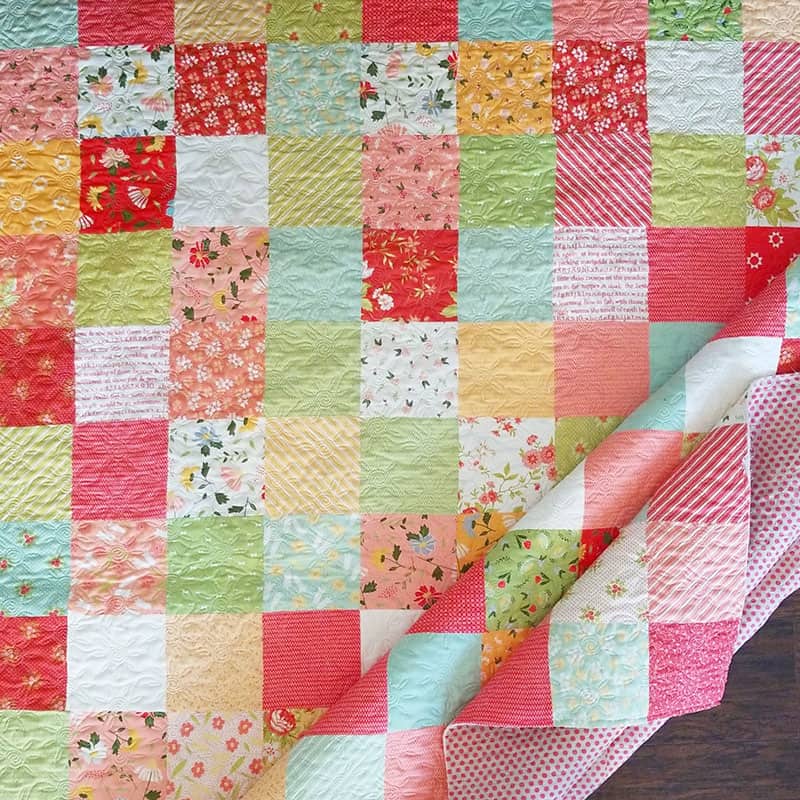 Happy quilting, and thanks so much for stopping by!