Hello and happy Block Heads Wednesday. Today I'm sharing Moda Block Heads 2 Block 41 which I was able to sew last week. I actually have the next three finished up as well and can't wait to make my final blocks and start setting this quilt together!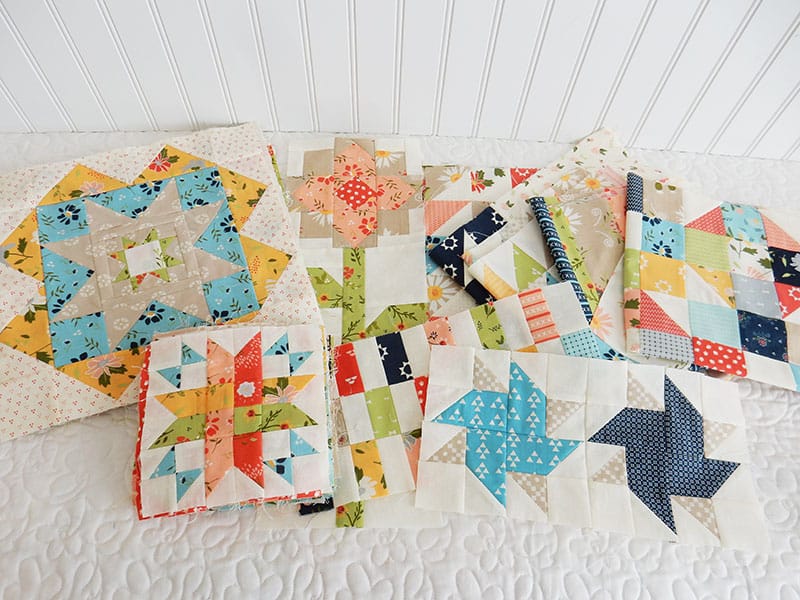 I used just four different fabrics for this week's block…the bright blue print from Desert Bloom, the dots on navy from Clover Hollow, the taupe print from Walkabout, and our tone on tone floral also from Walkabout.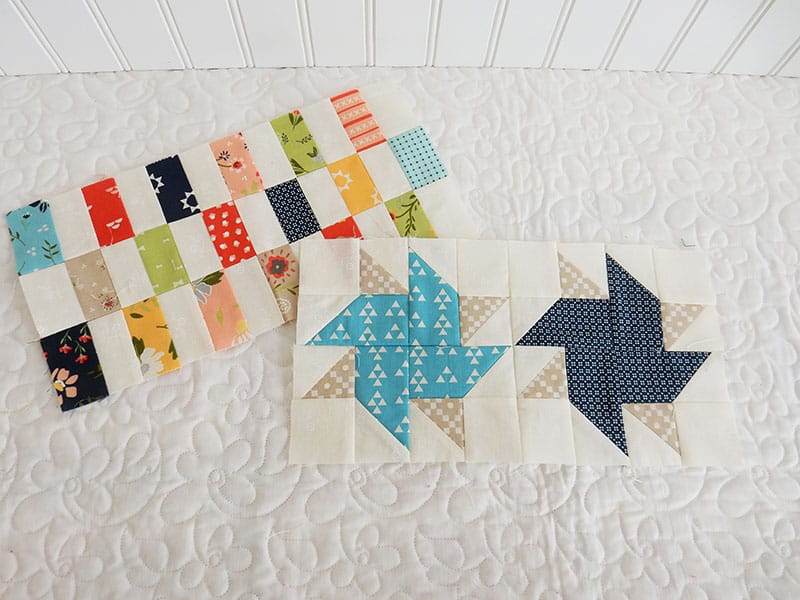 This week's block is fast and fun and is made up of squares and rectangles–so the cutting is fast and easy.
Tips for Moda Block Heads 2 Block 41
Make the half-square triangles over-sized and trim down to size using this method.
Use the Simple Folded Corners Ruler to make the easy corner rectangle units. It's so accurate and is a real time-saver!
This would also be a block that would be easy to make very scrappy! Use bits and pieces left over from previous blocks for this week's block!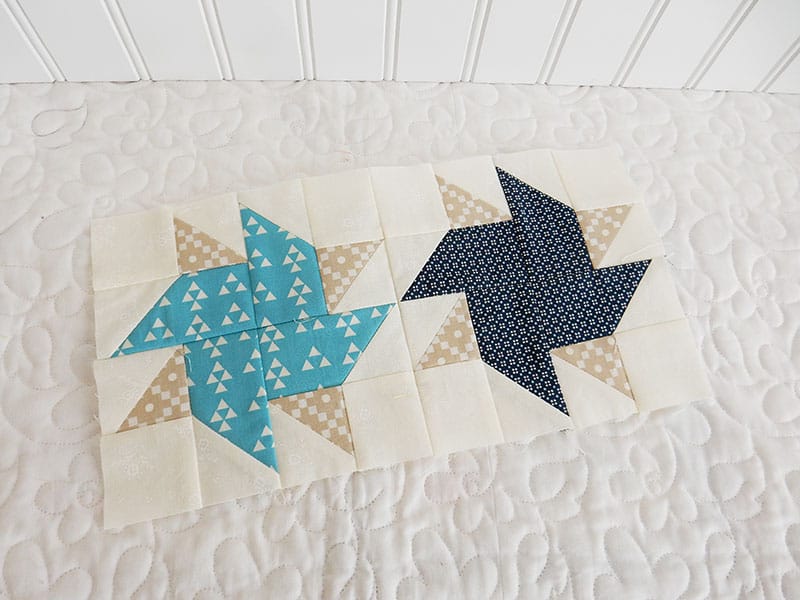 Moda Block Heads 2 Block 41 Links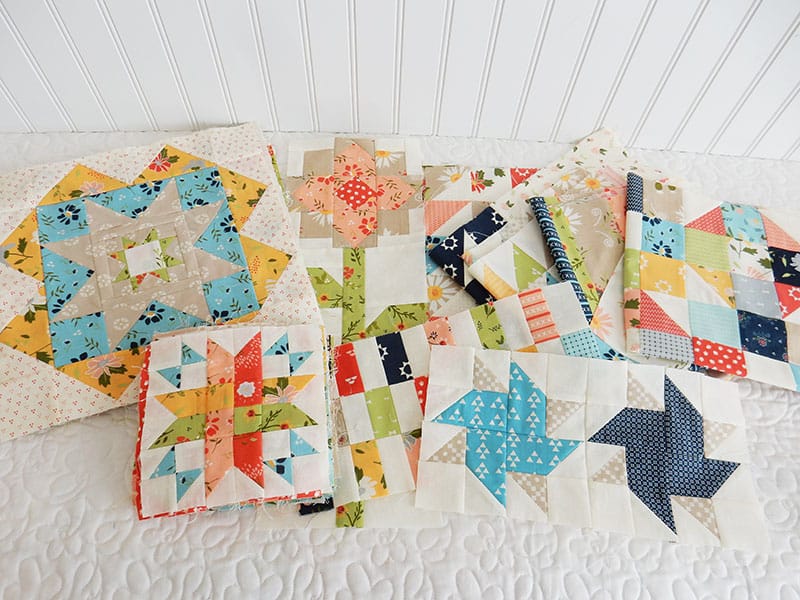 And Go Here to Find the Other Moda Block Heads 2 Designers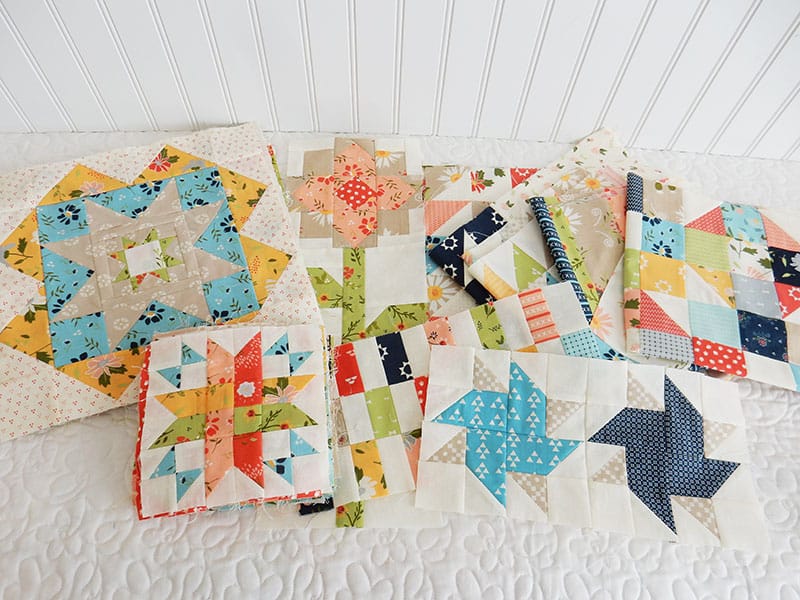 I hope you enjoy this week's Moda Block Heads 2 block–block 41. I have absolutely loved the more complex blocks, but it is fun to have weeks with these more simple ones, too. Next week's block will be another terrific one by Carrie Nelson!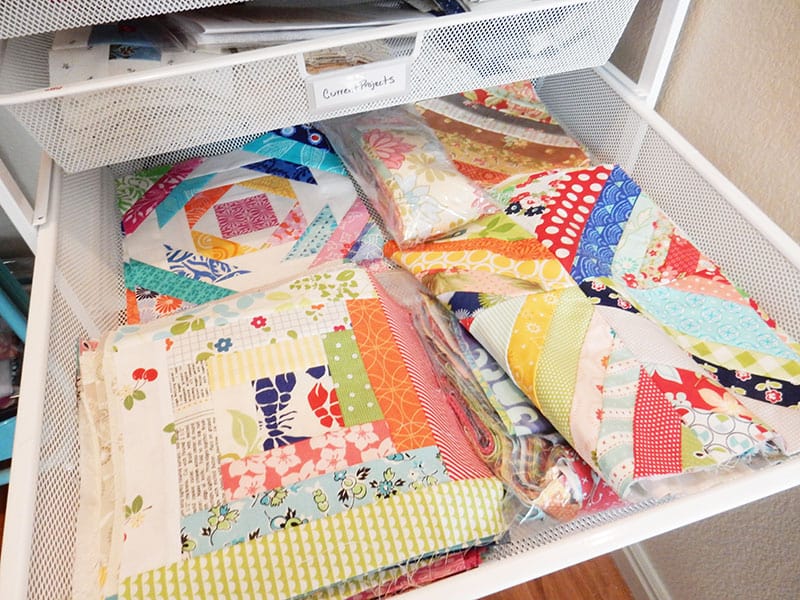 Now I'm off to work on this week's Sew Your Stash post…you can find the previous posts in this series here. Happy quilting, and thanks so much for stopping by!