Hello! You've reached the landing page for my yearly Mystery Block of the Month quilt along. Thanks so much for quilting along this year!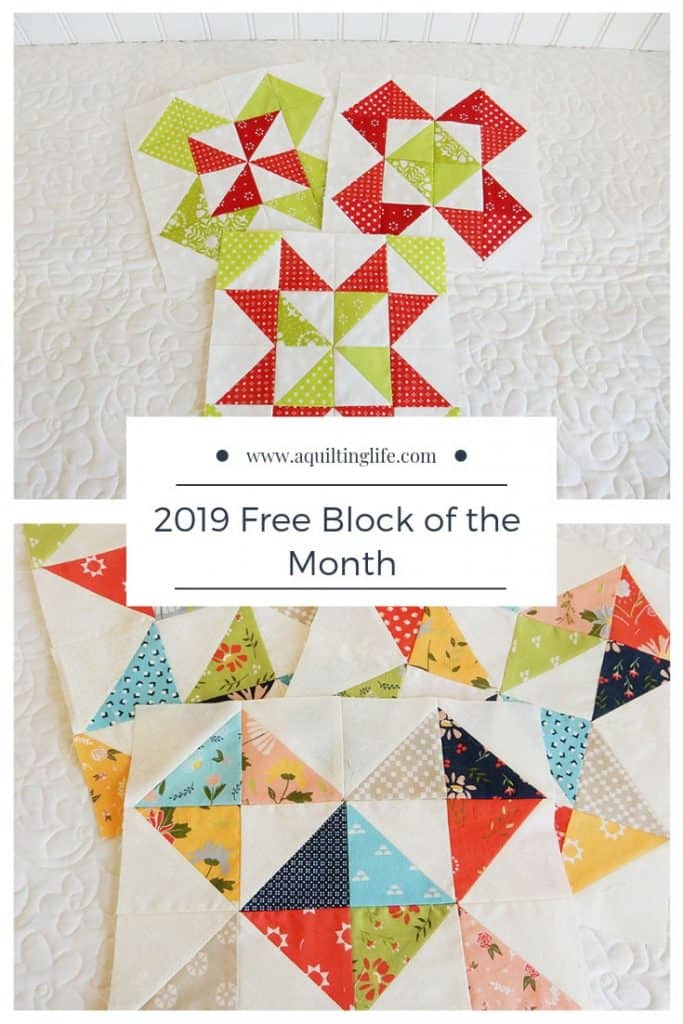 I'll post block patterns before the 10th of each month, and you'll be able to access earlier posts from this page. Remember to scroll down to get block fabric requirements for this year's Block of the Month quilts.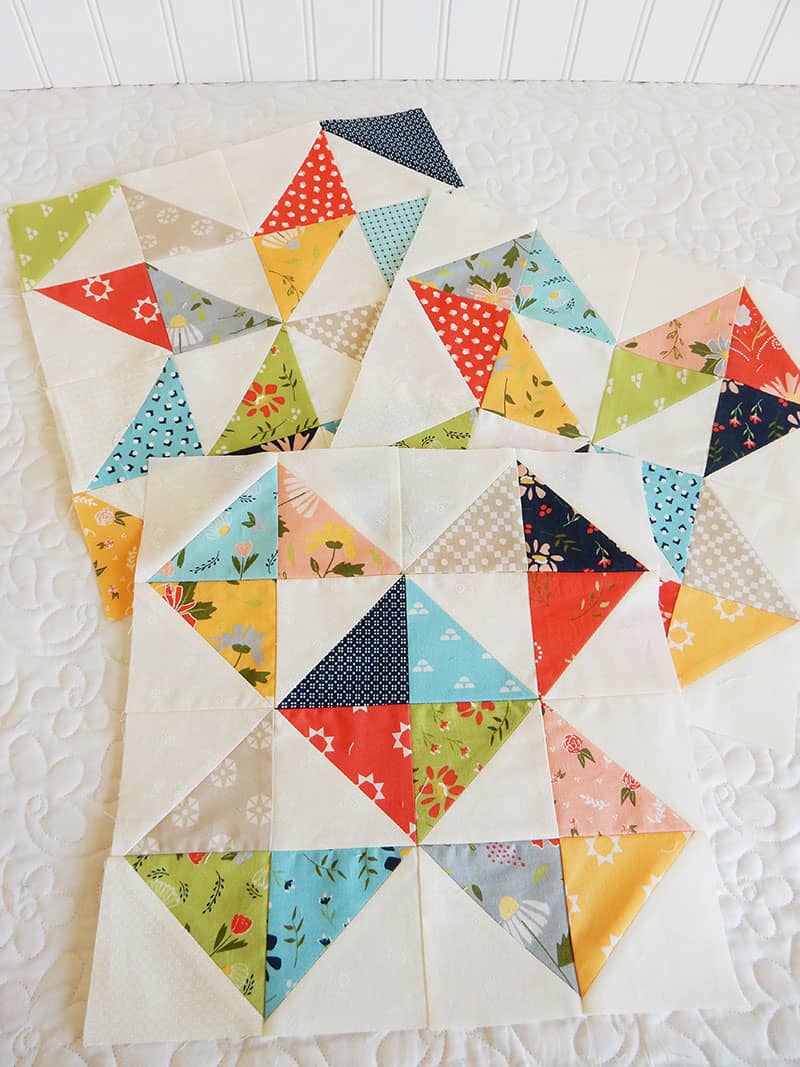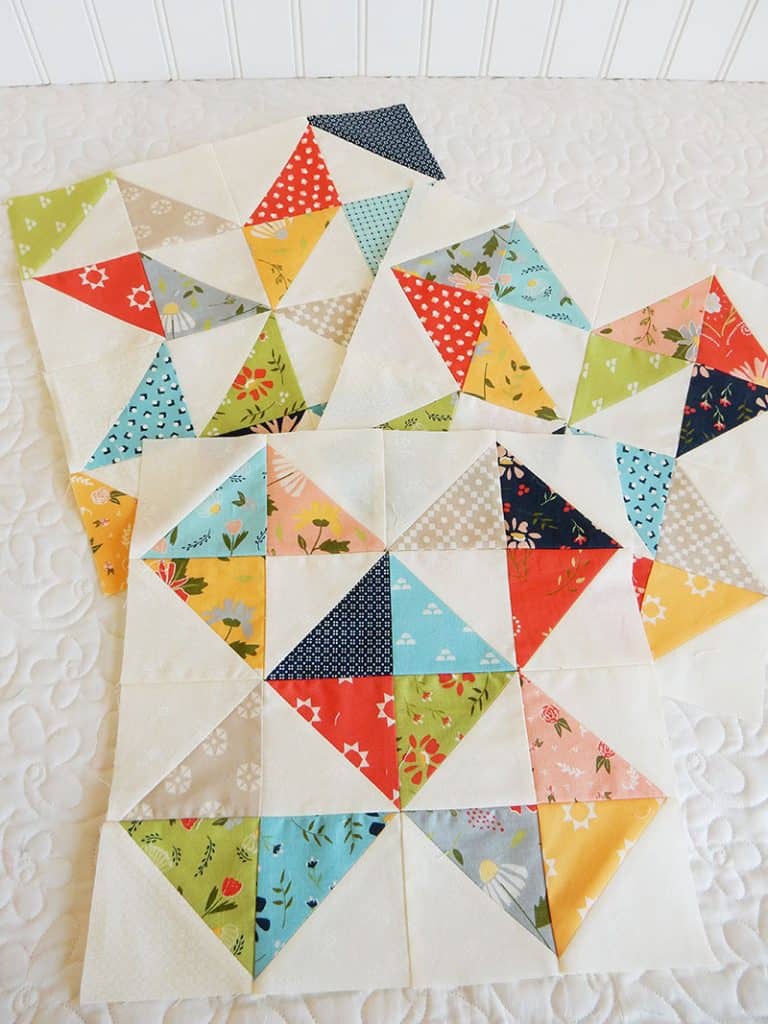 This year I'm making two different quilts using two different sizes of blocks. My scrappy quilt made with fabrics from a variety of our fabric collections is made with blocks 12″ x 12″ finished.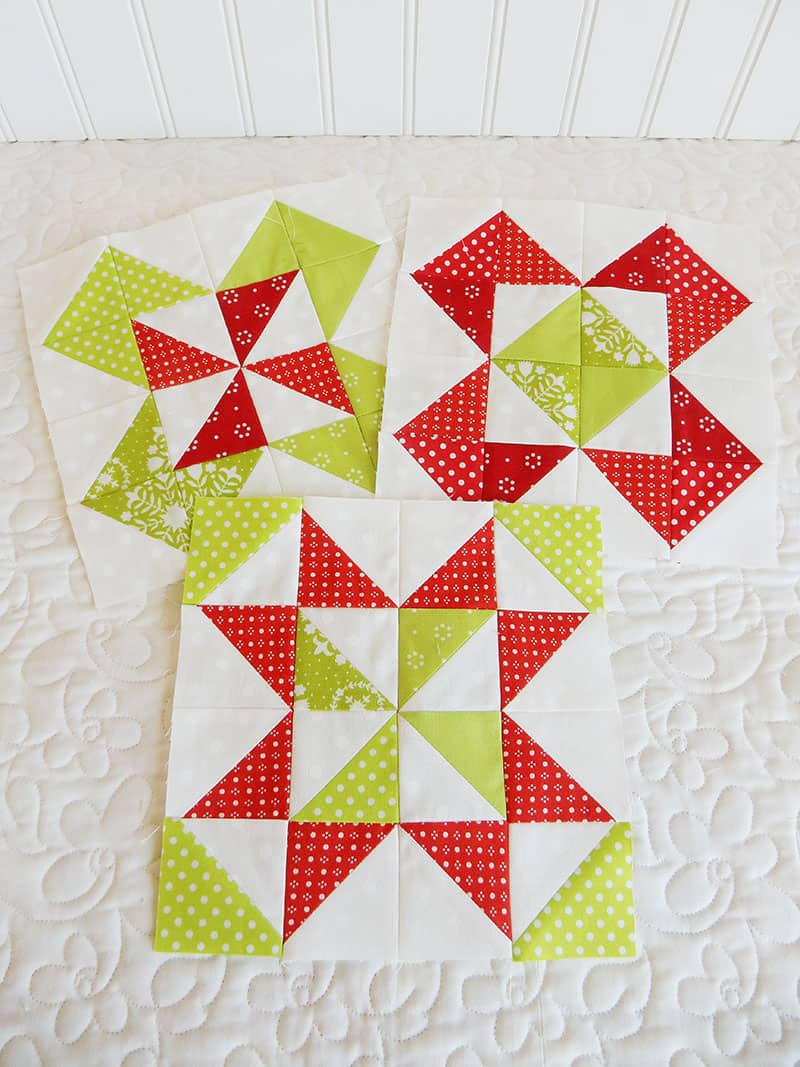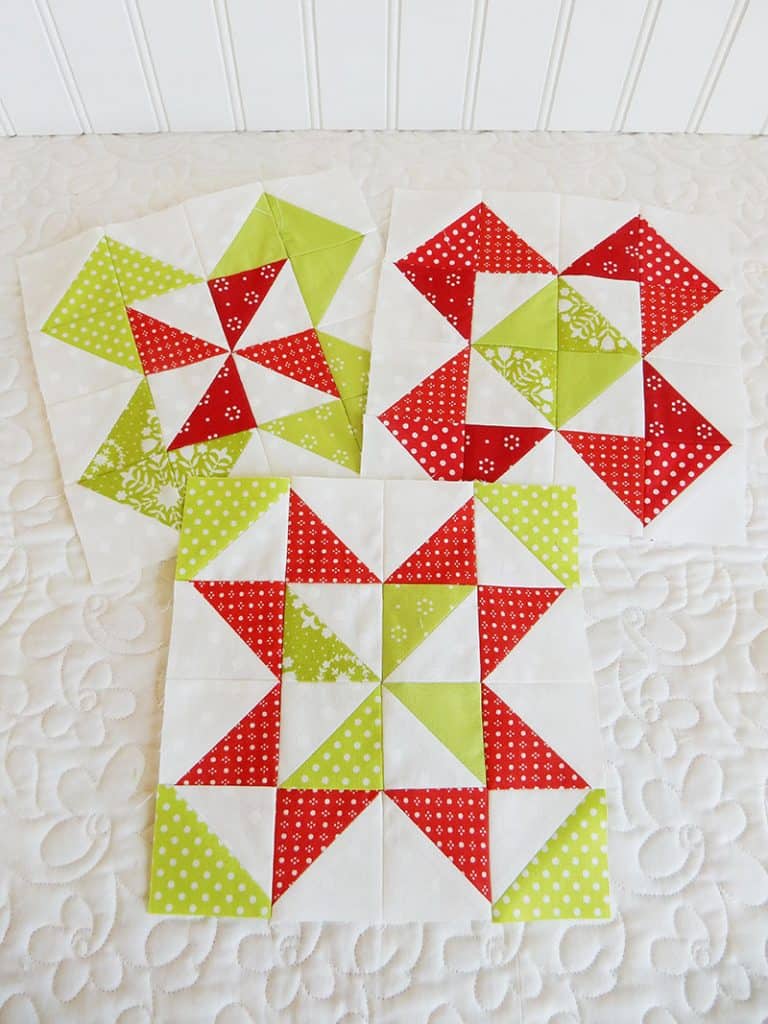 My red and green version of this quilt is made with blocks 8″ x 8″ finished. It's going to be so much fun to have this for Christmas 2019!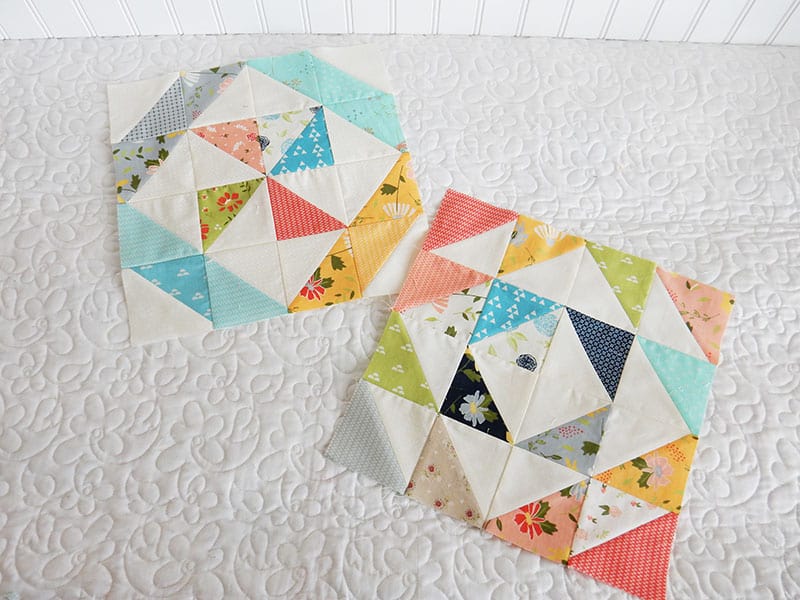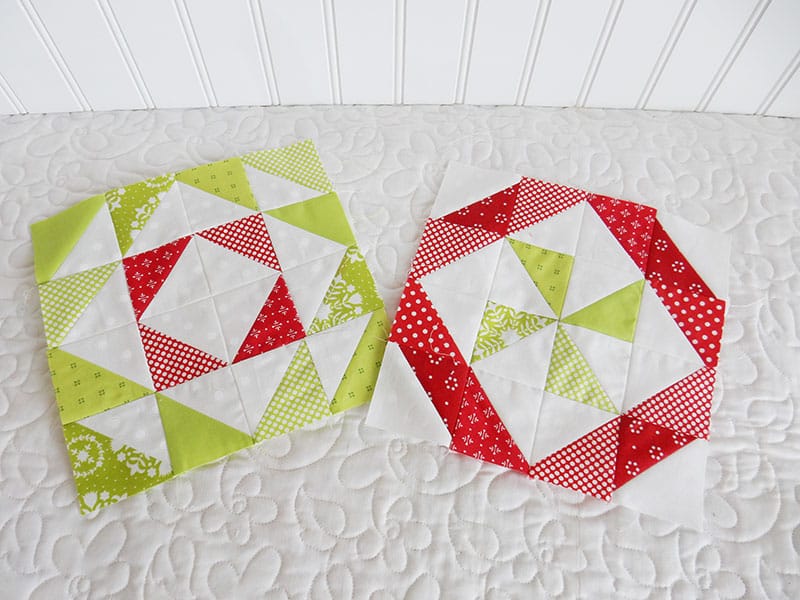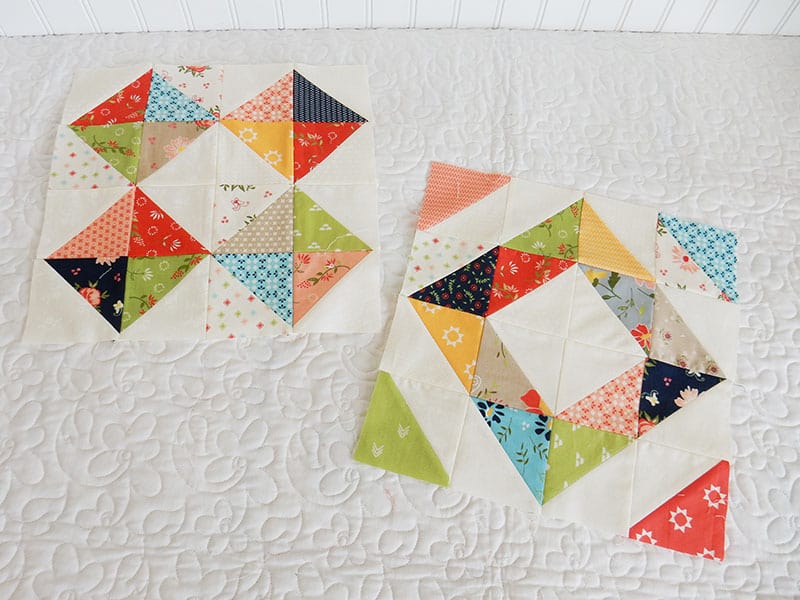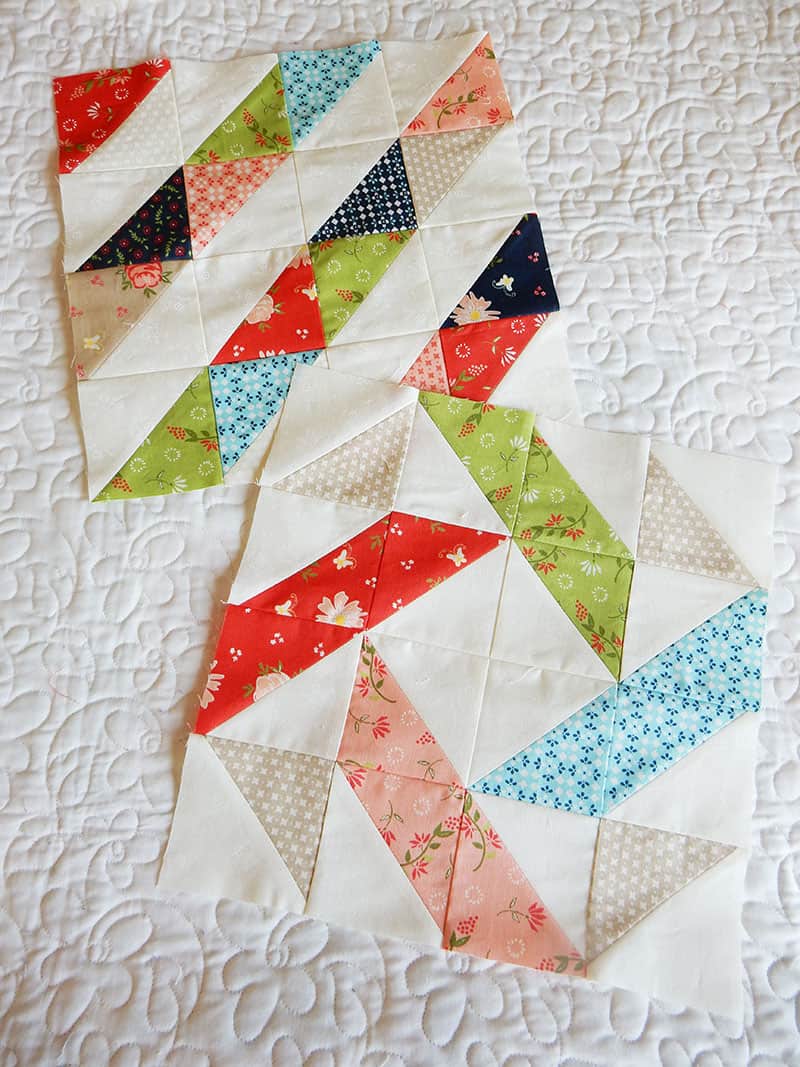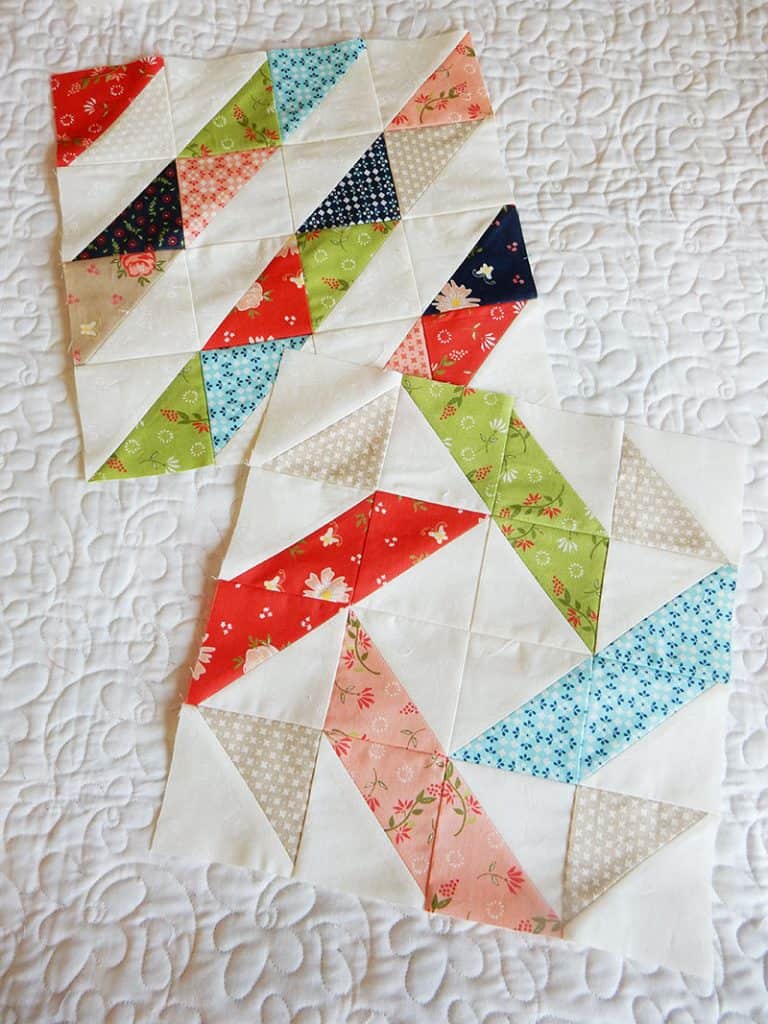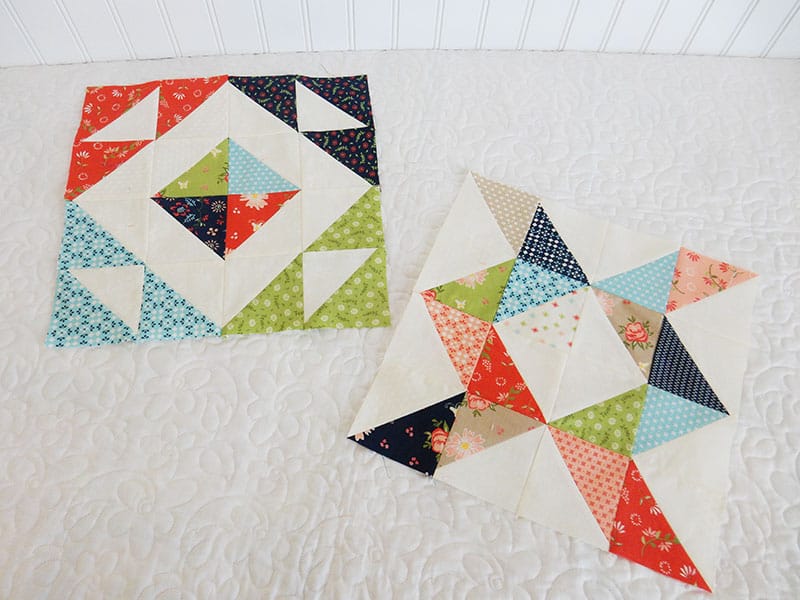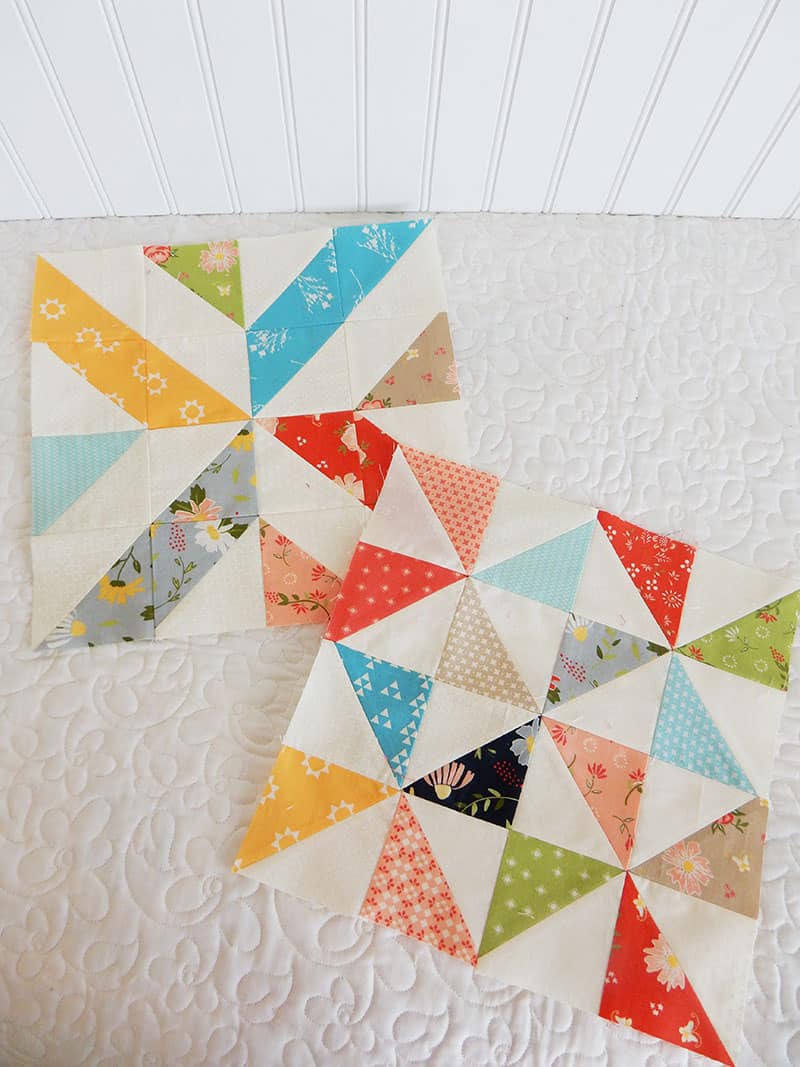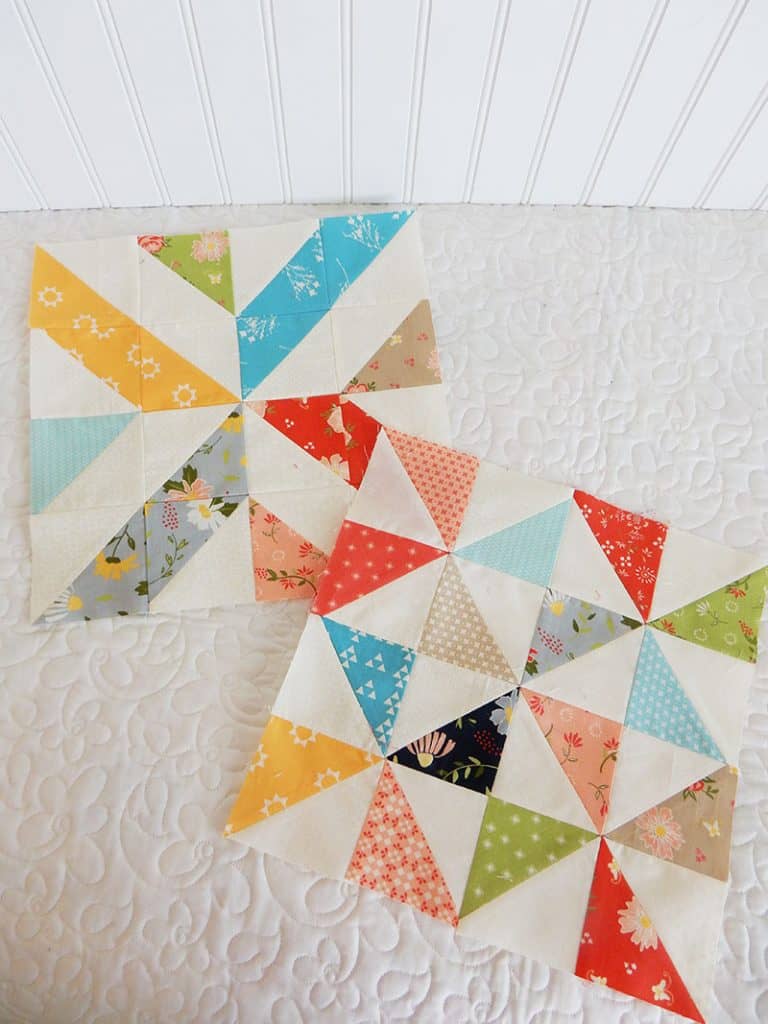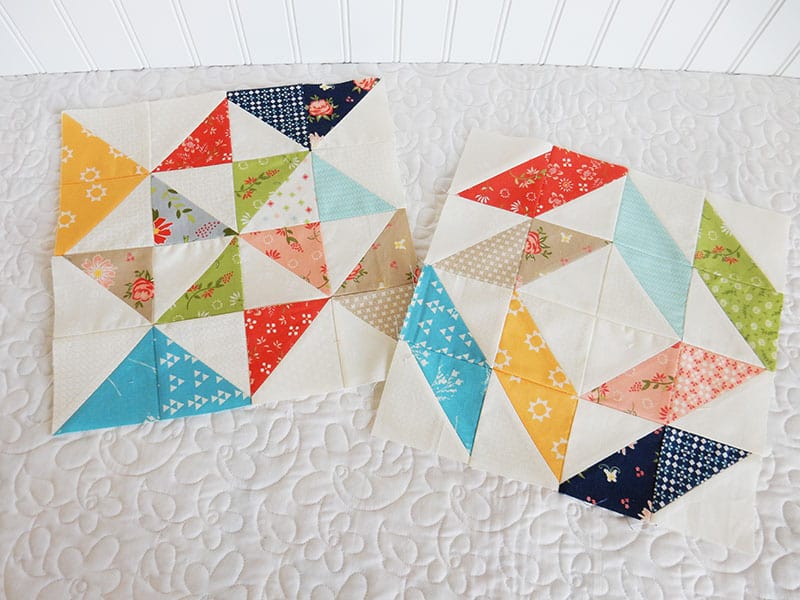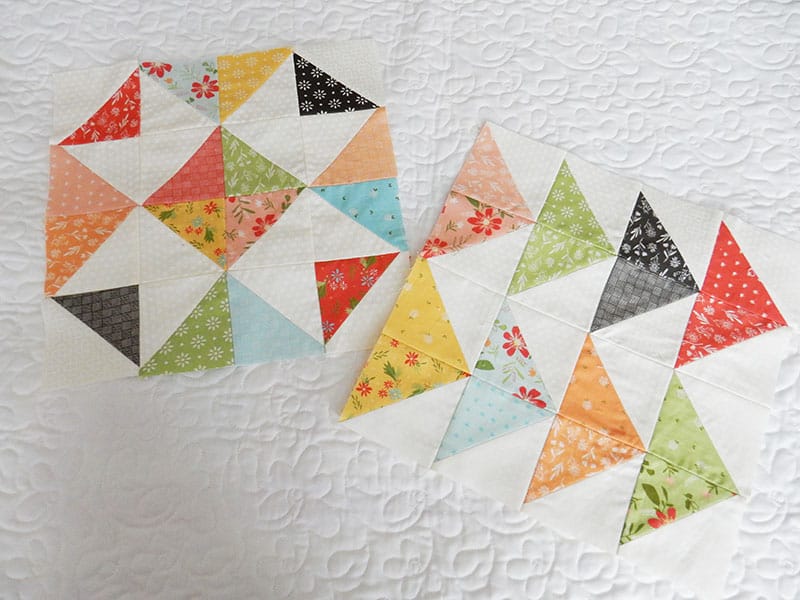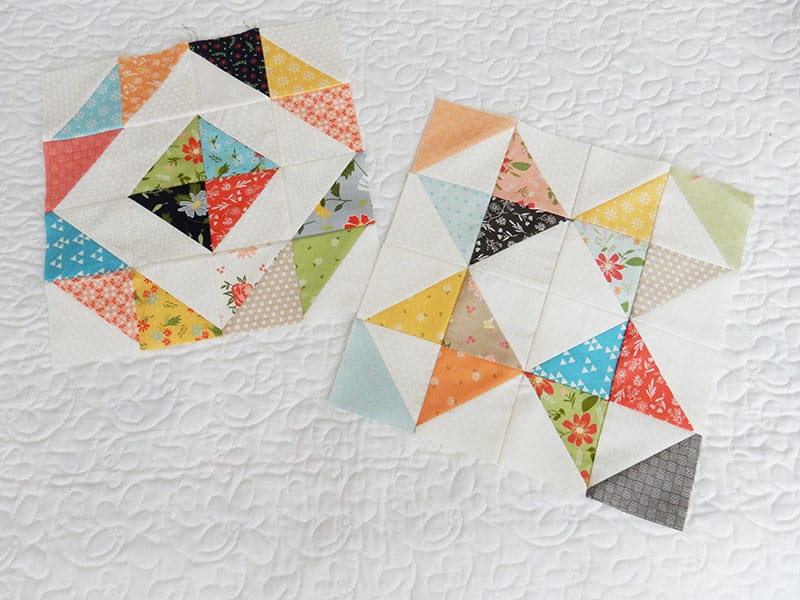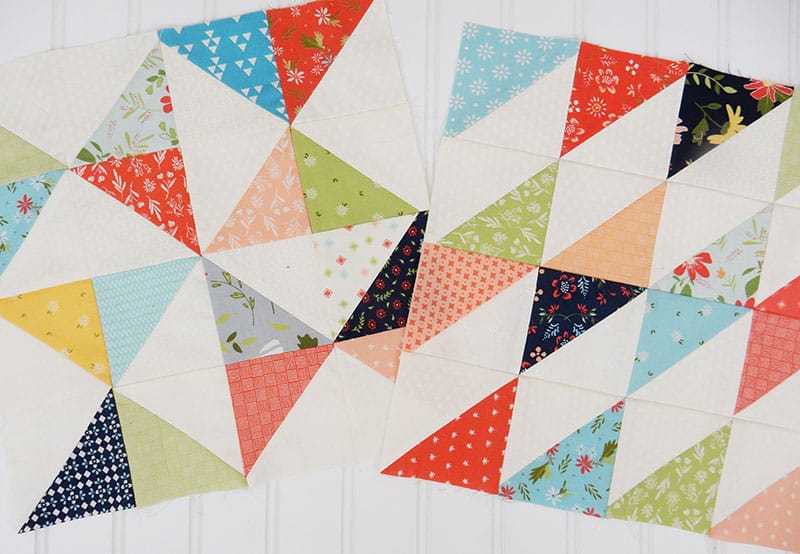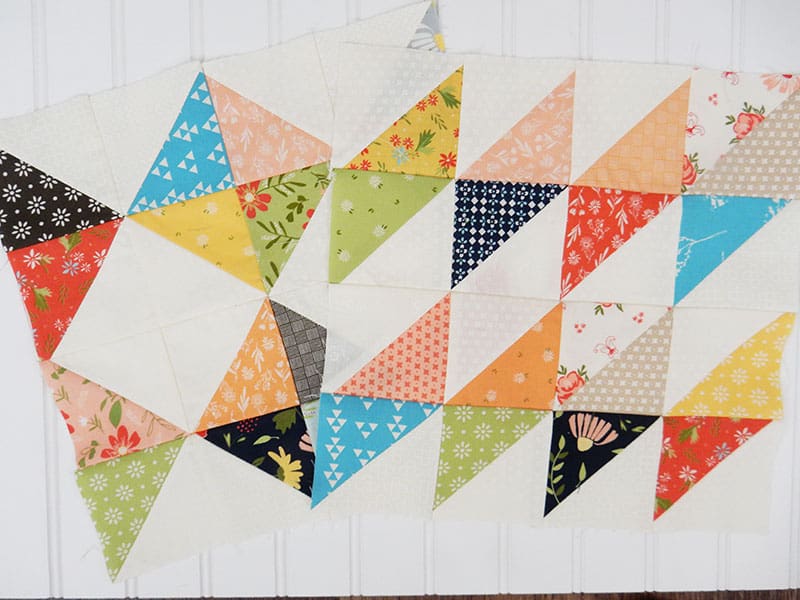 How to Get Started on This Year's Block of the Month:
*Another option for the 8" x 8" finished blocks is to use 1 Layer Cake (or at least 25 print layer cake squares 10" x 10") with 2 yards of background fabric and a Cake Mix Recipe #3 to use to make all of the half-square triangles.
And use this tutorial if you need information on piecing accurate half-square triangle units.
Fabric requirements for quilt finishing will be posted soon. Happy Quilting!