Hello, friends! Today I'm sharing the Saturday Seven 298: Lifestyle & More for Quilters. In today's post you'll find a variety of inspiration from around the internet for self-care, cooking, quilting, home organizing, decorating and more. Here at A Quilting Life, I'll be doing some binding and some summer cleaning in the sewing room. I'm looking forward to starting some new projects, too!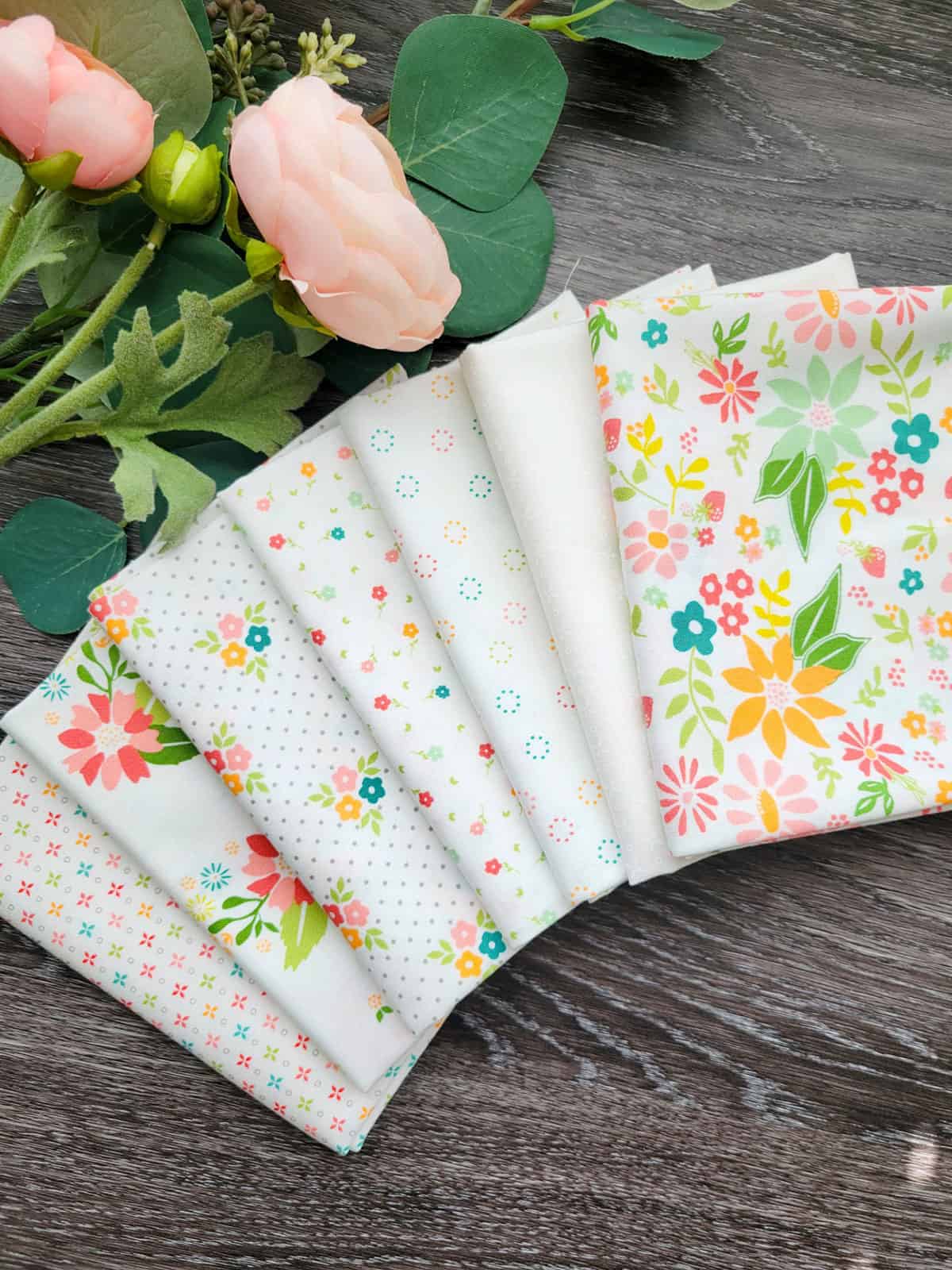 Saturday Seven 298: Lifestyle & More for Quilters
1. Self-Care
I've decided to focus on one "self-care" activity a month, and this month I'm trying to do better at journaling. Even if I'm not able to journal each day, what I've been able to do so far has made a positive impact on my days. I also enjoyed this article, not just for the thoughts on decluttering, but also because you can substitute any word or task for "declutter" and see that there are some great self-care ideas included. Read "Why Now May or May Not Be the Best Time to Declutter" here.
2. Recipes to Try
I am going to try this Easy Homemade Vanilla Ice Cream this weekend. And I'm also going to try this Easy Air Fryer Crumble Topping–I need to get ready for cobbler season, lol! These Fried Sweet and Sour Egg Rolls are on my list for next week. And finally, here are two fun drink recipes for the last weeks of summer: Virgin Pina Coladas and Cherry Limeade. (Also, these glass jar/glasses are the perfect serving product for the summer drinks).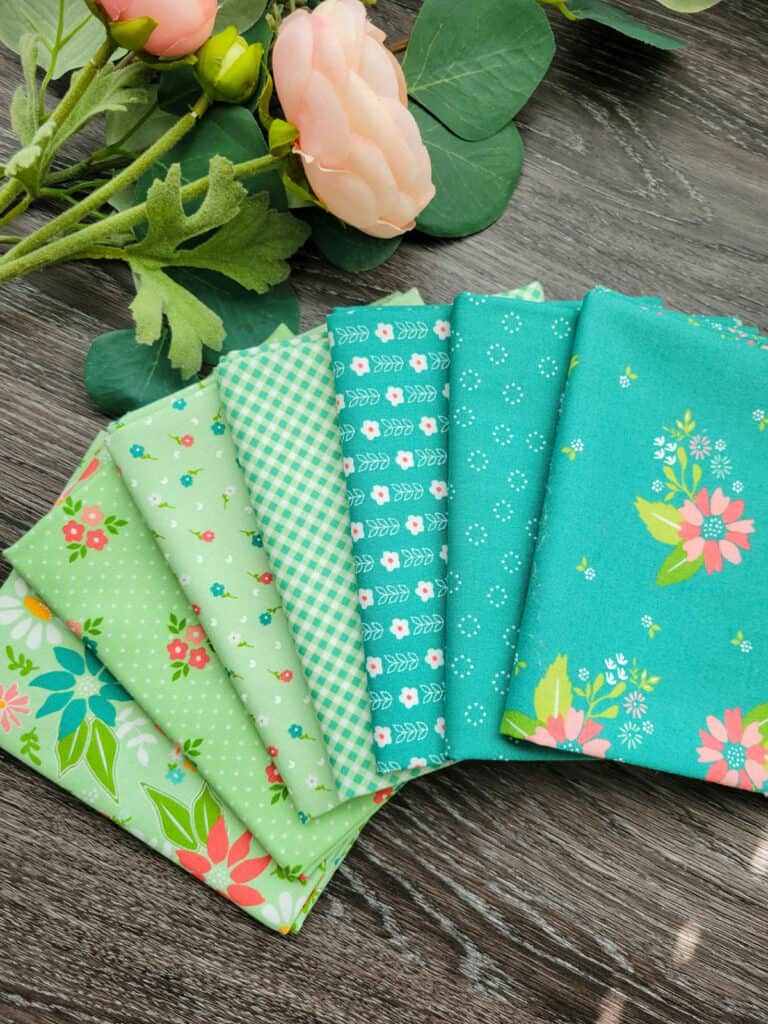 3. Quilt + Sew
Chelsi's Regal Pines Sew along is continuing over on the YouTube Channel today with the third of five videos released this morning. And with fall just around the corner, these Tips for Sewing with Flannel are quite timely. Speaking of fall: I also have a new pattern in the shop…but I thought it deserved its own mention today, so see below 🙂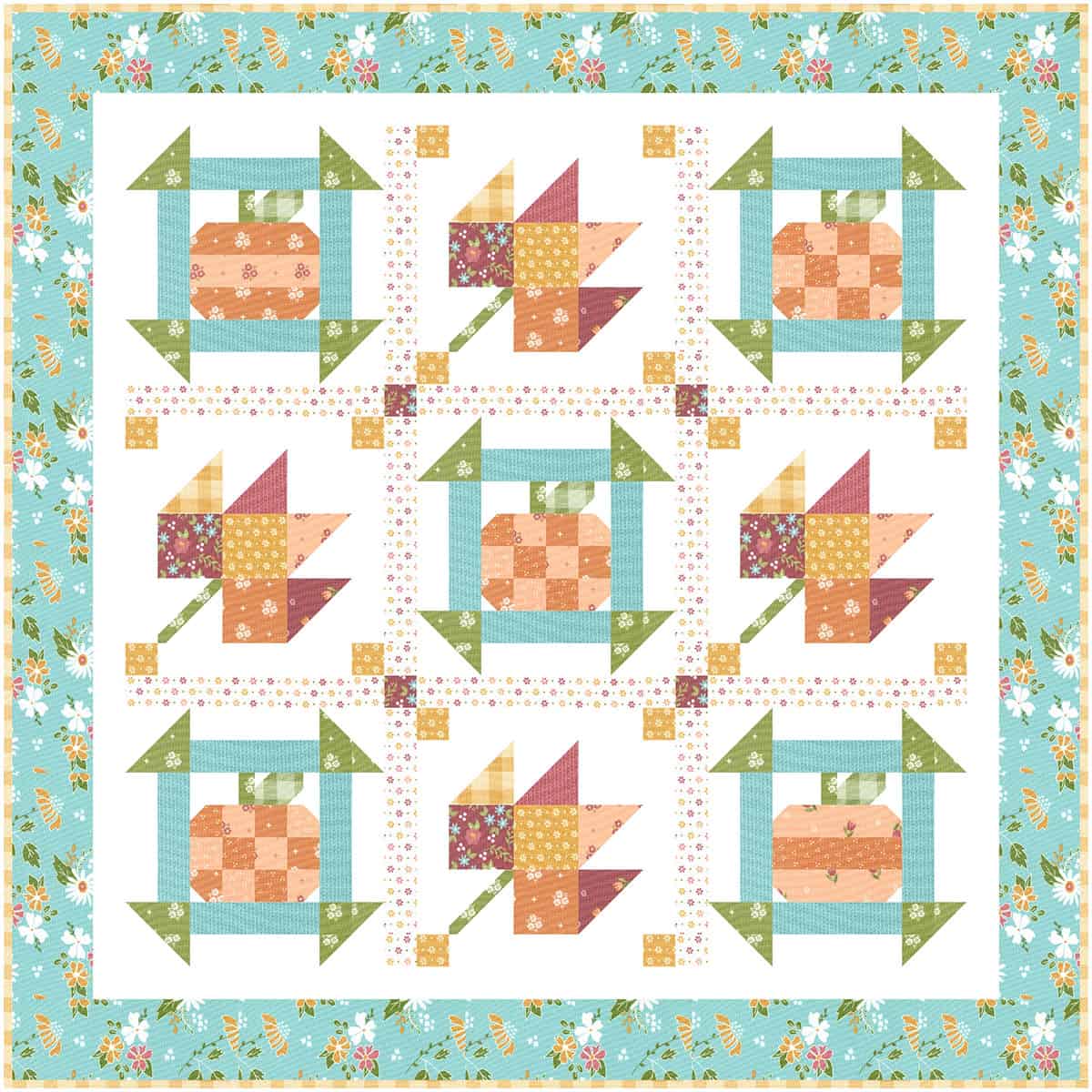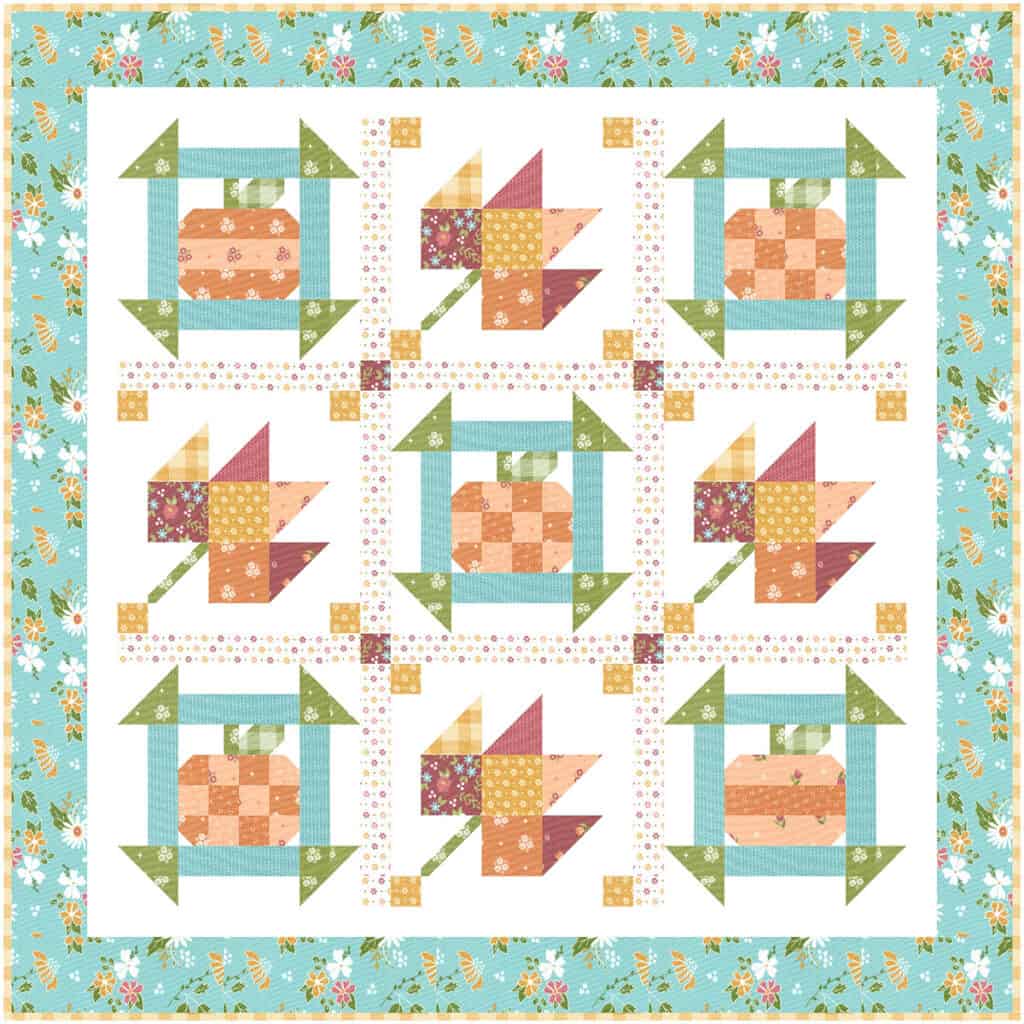 4. Fall Dash Mini Wall Hanging Pattern
I have a super cute new wall hanging available in the shop now! It just came back from the quilter yesterday, and I love it so much! The Fall Dash Mini Wall Hanging quilt finishes at 33 ½″ x 33 ½″ and uses charm squares along with additional yardage. The new pattern is available now in PDF with paper patterns shipping in about 10 days. (And it's on sale this week only for 20% off). I pieced mine in our Bountiful Blooms collection and am absolutely in love with it!
5. Podcast Recommendations
My favorite podcast listen this week was this episode about regret–(it's very positive actually)! And I also loved this podcast on the discipline of curiosity. I also loved this interview with the founder of the Silk & Sonder monthly planner/journals. (Find details on her beautiful monthly planners/journals here).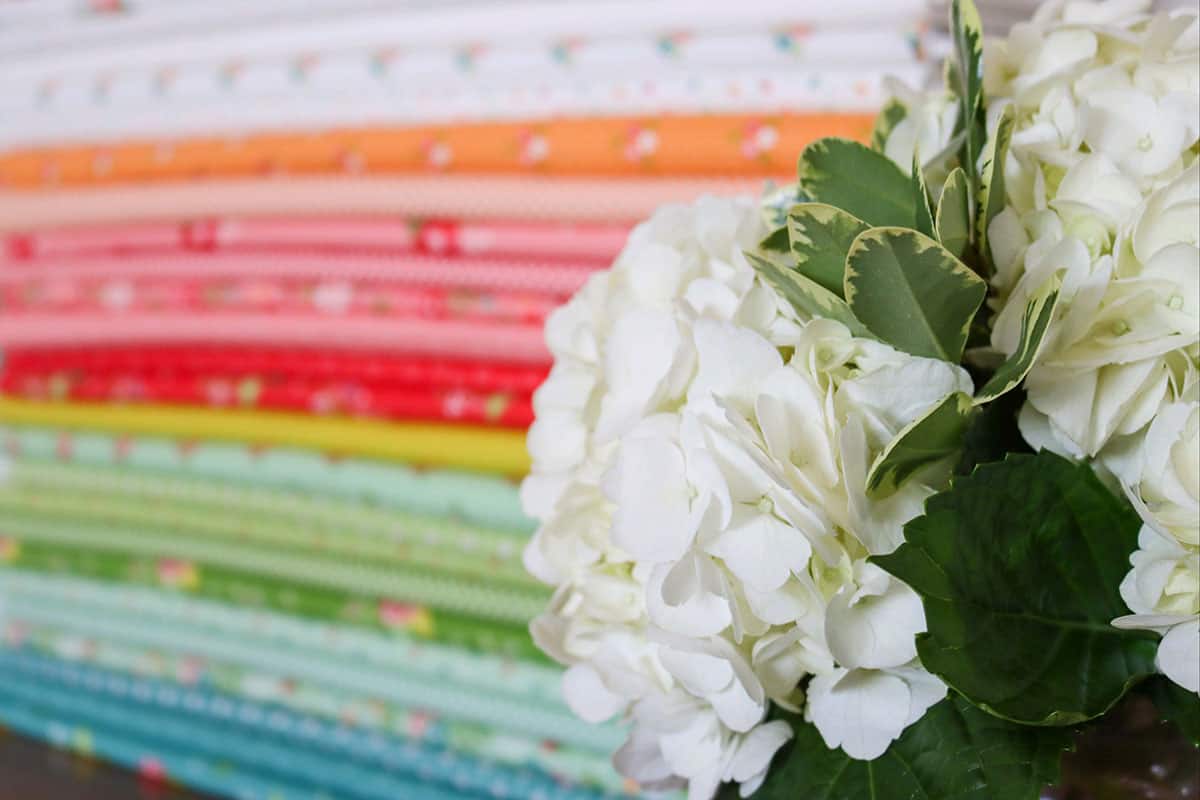 6. Back to School…
With the end of summer fast approaching and back to school time here, this podcast and article offers lots of ideas for evaluating your schedules and routines for the current season. And this article gives several suggestions for easier morning routines now that school is back in session.
7. Recently on the Blog
Below you'll find the posts from earlier this week on the blog:
Thanks so much for stopping by to read the Saturday Seven 298: Lifestyle & More for Quilters post. If you are looking for more similar inspiration, you can find all of the previous posts in this series here.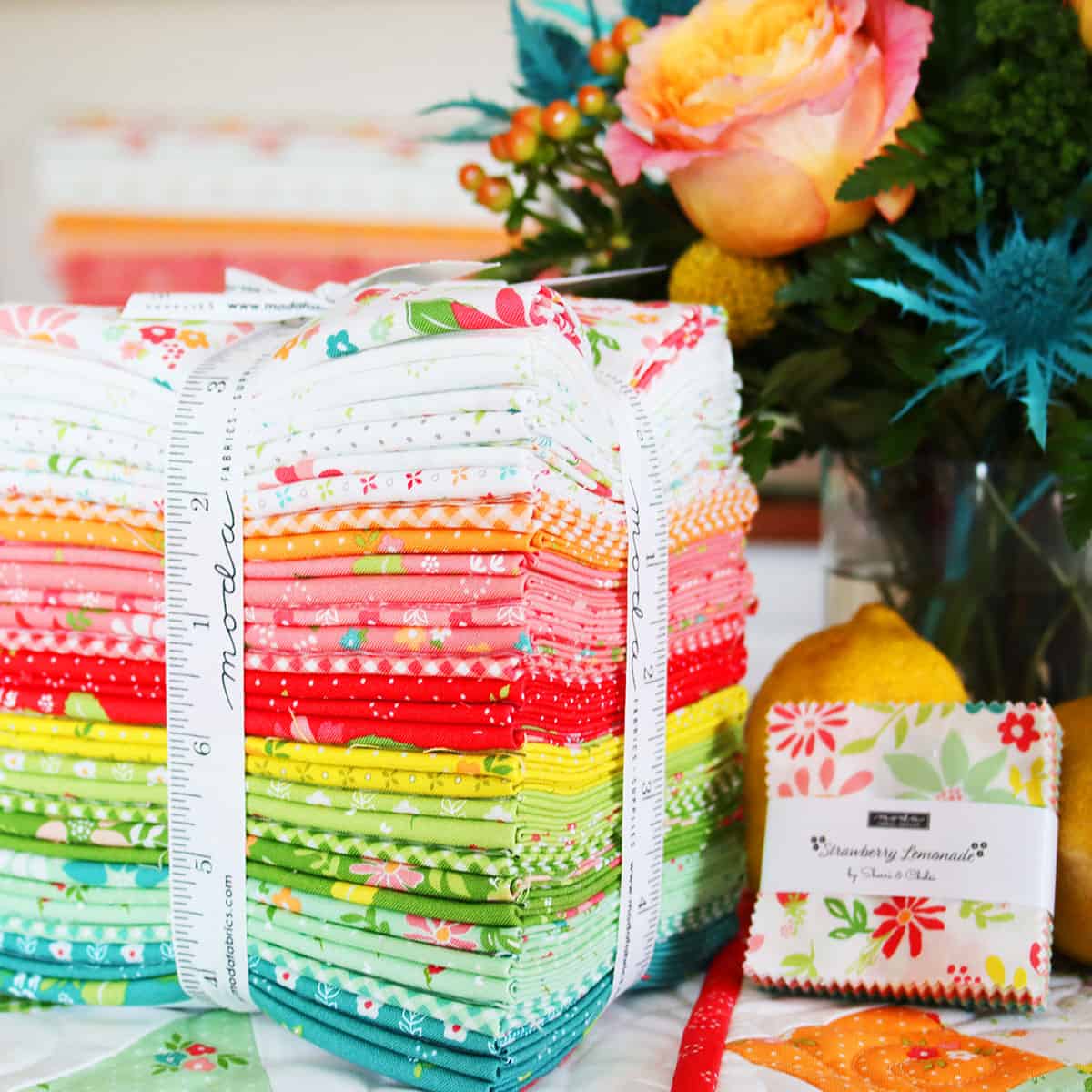 Happy quilting!