Hello, friends! Today I'm sharing How to Make a Table Runner: An Easy Step by Step Guide. I've shared lots of table runners here on the blog over the years but haven't ever shared a guide to making one with some of my top tips. I'm excited to share this information with you today along with links to some of my all-time favorite runners to make these days!
How to Make a Table Runner: An Easy Step by Step Guide
Table runners are one of my favorite gifts to make. They are easy to sew, easy to quilt, and don't take a lot of time or money to make. It seems like almost everyone is thrilled with this type of gift and can find a space in their home to use it, so it really is a versatile gift. I also love that I can make table runners ahead of time for seasonal and year-round use and have them ready to gift at a moment's notice. If you're making a runner without worrying about measurements and sizing, feel free to skip the next paragraph on measuring.
Measure your Table or Space
If I'm making a table runner for a particular table or space (table runners are also great for dresser toppers and for lots of other furniture pieces). I begin by making a few measurements. Here are a few rules I follow when making a table runner for a specific space:
I like a mid-sized to narrow runner for a table. (I like to have room for place mats on either side or at least one side of the runner). For example, our dining table is about 40″ wide, and I like to use runners ranging in width from 16″ to 18″.
My preference for the length of a table runner is more variable. I like the runner to take up at least 50-60% of the length of the table, but I feel like there can be a lot more variety in the length depending what type of centerpiece, if any, is placed on the table.
When I'm using a runner on a non-dining surface like a dresser or console I like to make sure that at least some of the surface of the furniture shows around all of the edges of the table runner. Otherwise, the size doesn't really matter as much to me.
Choose a Pattern
My next step is sewing a table runner is to choose a pattern. I have several go-to patterns that I'll list at the end of this post. Some of them vary a bit in length and width, so the size of the finished pattern will often determine my choice. I have a few narrow table runner patterns I really like and usually add a 2 ½″ finished border to them to make them my preferred size.
Choose Fabrics
Choosing the fabrics for the table runner is my favorite part of the process. Most of the time I have fabrics in mind for making seasonal and everyday runners for our home. I like to change out runners pretty frequently, so the fabrics aren't damaged by light or sun shining in the windows.
Table runners are a perfect project for using scraps or project leftovers, too. I love combining fabrics from a variety of projects into fun and scrappy runners. And, of course, holiday fabrics are always perfect for table runners, too!
Tips for Finishing a Table Runner
One of the nice things about table runners is that they are easy to hand quilt or to quickly quilt on a domestic machine, even for someone who doesn't do a lot of quilting. And if you're taking your runners to a long arm quilter, they are quick to quilt and usually quite inexpensive.
When I make several runners to take to the quilter, I will often use just one piece of batting and backing for all of them which saves the long-armer quite a bit of time. (Be sure to ask your quilter his/her preference if you want to do this).
Favorite Simple Table Runner Patterns
Below are some of my very favorite simple table runner patterns. I make these designs over and over again with different fabrics and never tire of them. Next to each pattern I've also listed a few thoughts about the design: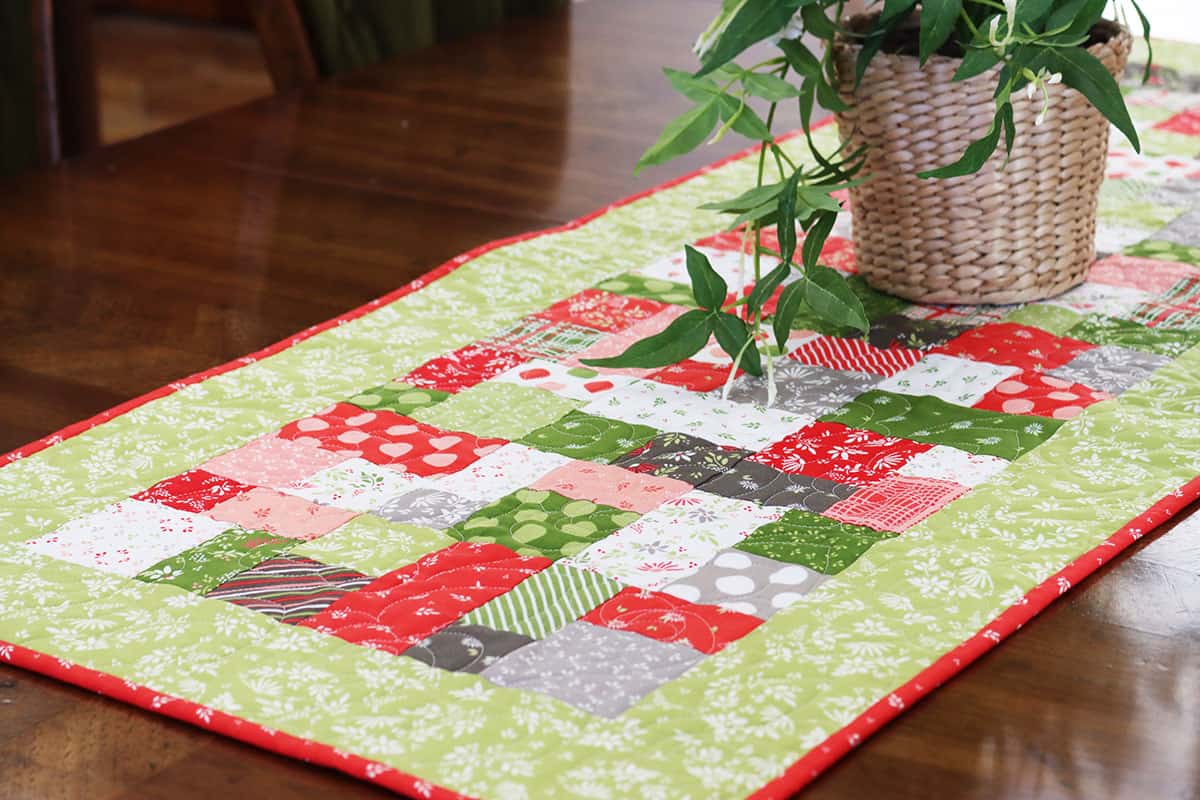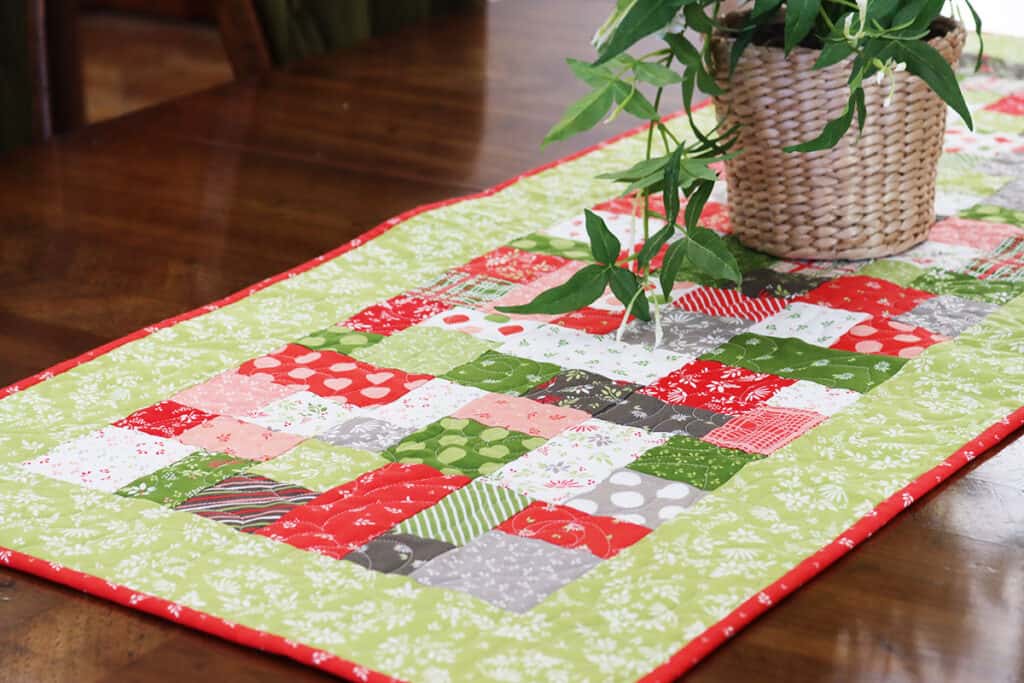 More Table Runner Resources
Below you'll find some more resources for sewing table runners including a round-up post, a video tutorial, and my favorite batting for table runners:
Thanks so much for stopping by for my post on How to Make a Table Runner. I hope you have lots of fun table runners in your quilting future.
Happy quilting!