Hello, friends! Today I'm sharing the Saturday Seven 295: Lifestyle & More for Quilters post with lots of fun things from around the internet this week. I also have lots of fun photos with quilts and projects in our Strawberry Lemonade collection we've been sharing over the past week. I hope you'll find some time to quilt, sew, relax, and enjoy your weekend!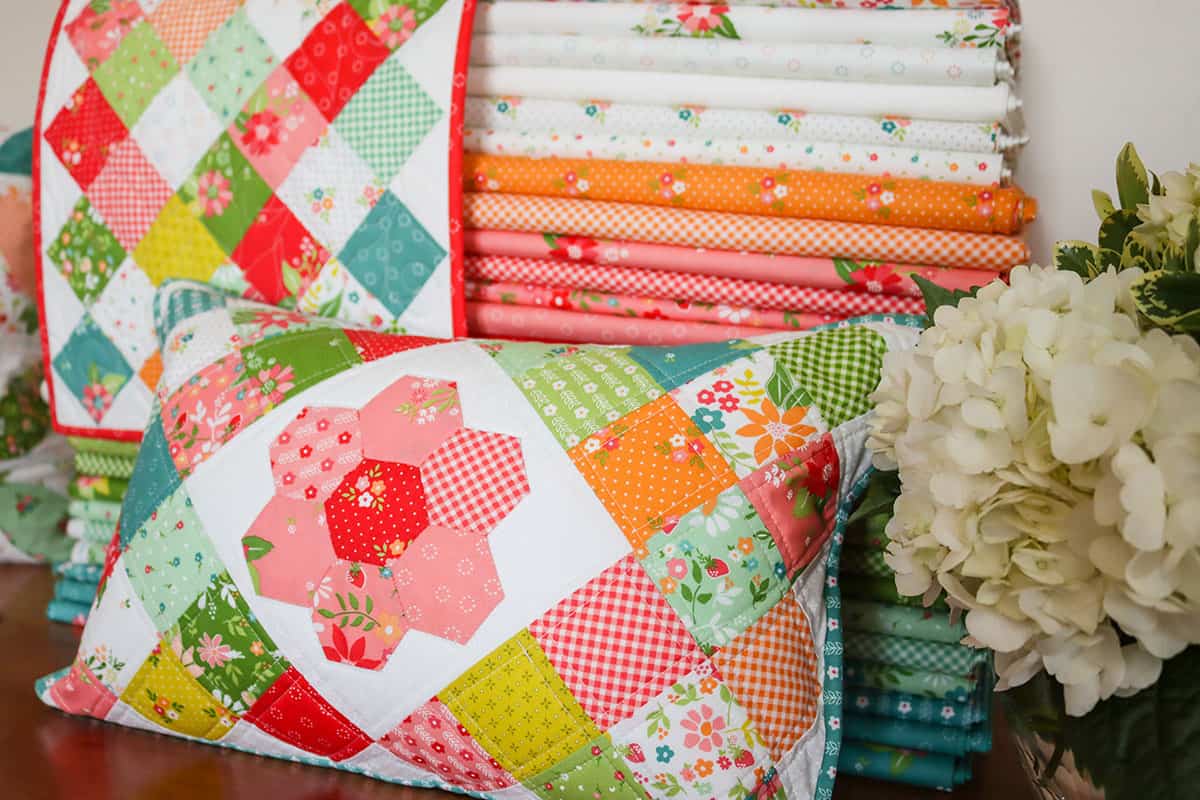 Saturday Seven 295: Lifestyle & More for Quilters
1. Self-Care
This list of "20 Things to Do Today to Change Your Life" has lots of good ideas to improve one's overall state of mind. I also enjoyed reading "The In-Between: Learning to Live in the Big Little Moments." And here are "3 Mindsets that Hold Us Back from Self-Care."
2. Recipes to Try
This week it's all about the salads–it's hot outside! First, I want to try this Buffalo Chicken Cobb Salad. And then I want to try this Watermelon Feta Salad. I've been looking for a Simple White Bean Salad to try, too! Finally, simple Parmesan Crusted Chicken is always good for a quick and delicious meal, too!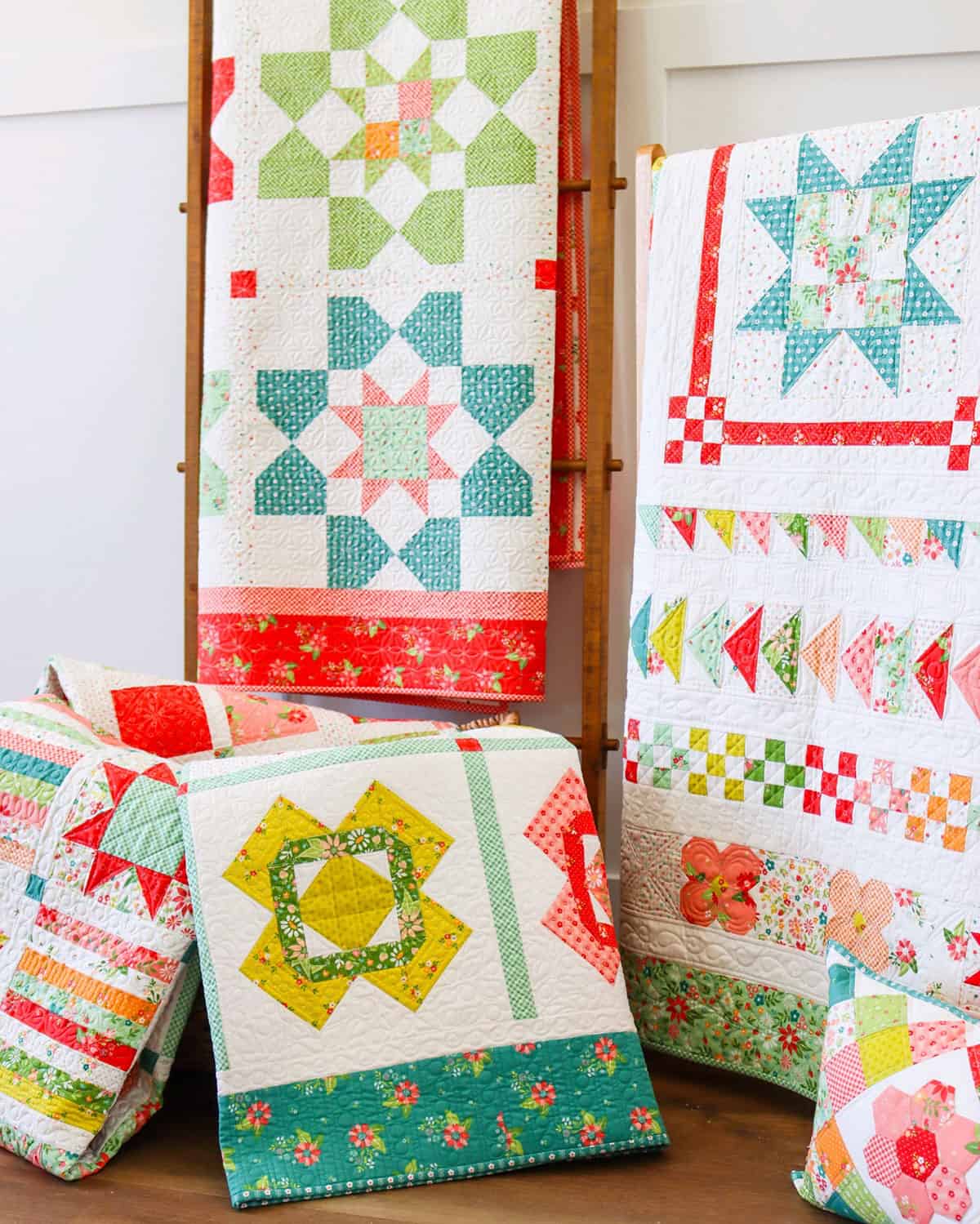 3. Quilt + Sew
Find directions for a simple fabric book cover here. If you're looking for a new large scrappy quilt pattern to make, Melissa is sharing another darling free PDF quilt pattern here. And finally, here is a cute and free fall stitchery project.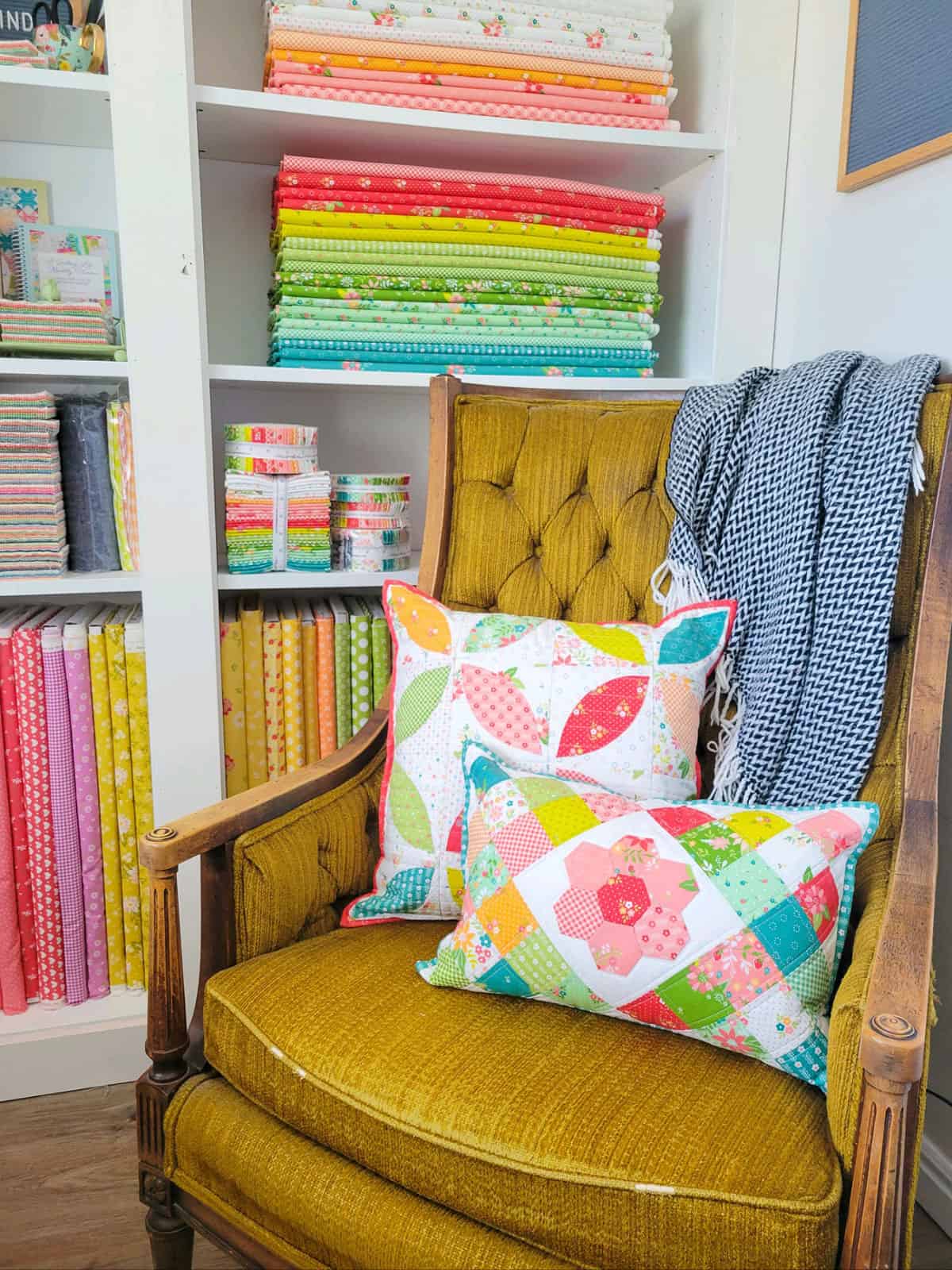 4. Summer Thoughts
We are halfway through the year and summer is flying by! I took a few minutes this week to evaluate my summer plans and projects (and even looked ahead to fall, just a little). This post on Summer Sewing + Personal Goals shares the steps I took for my review.
5. Podcast & Book Recommendations
This week I loved listening to this Adam Grant podcast which really made me think about the projects I take on and how to decide what to prioritize. I also enjoyed this podcast with 9 Reasons to Declutter–which discusses simplifying our space, our schedule, and our minds.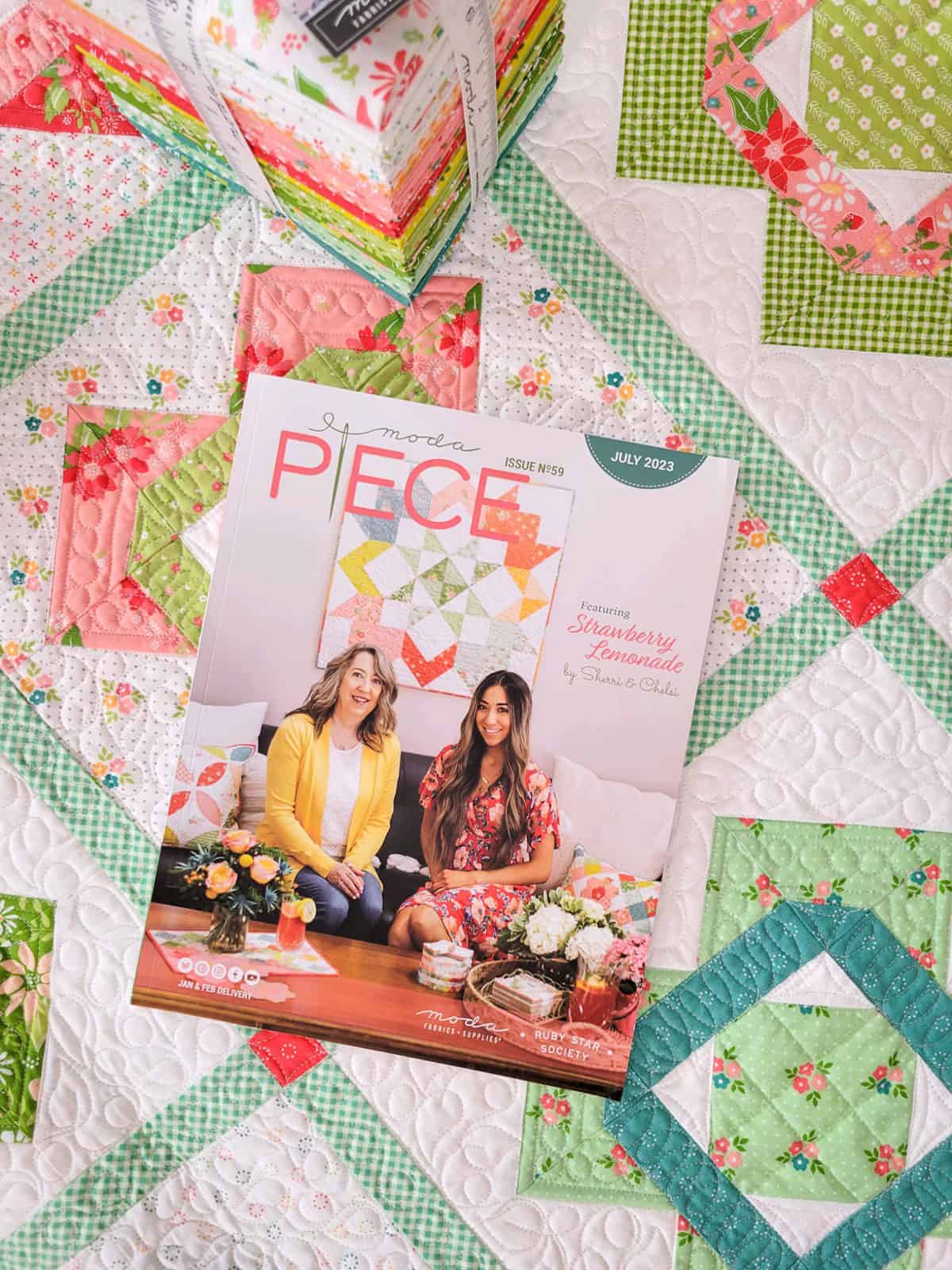 6. Home Decor + Organization
Here is a list of ideas for helping maintain an organized home. And here is the blog post with lots of helpful links from the decluttering podcast I shared above. Finally, here is a technique for organizing that I need to utilize more often.
7. Recently on the Blog
Below you'll find posts from earlier this week on the blog: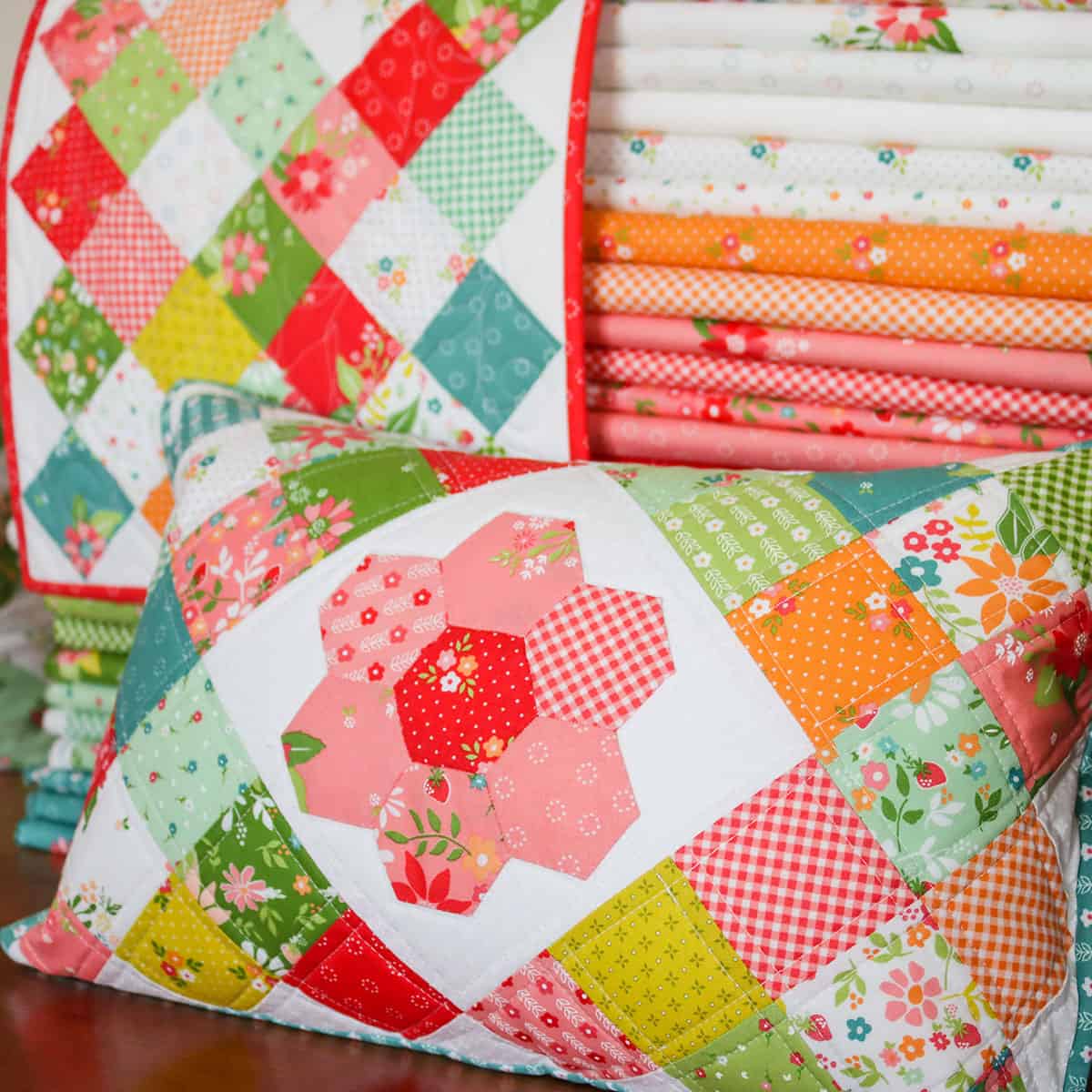 Thanks so much for stopping by to read the Saturday Seven 295: Lifestyle & More for Quilters post. If you are looking for more similar inspiration, you can find all of the previous posts in this series here.
Happy quilting!