Hello, friends! Today I'm sharing the Saturday Seven 277: Lifestyle & More for Quilters with links to lots of fun things I've found from around the web this week. I hope you will enjoy these articles and ideas and that your weekend is off to a terrific start. I'm cleaning up in my sewing room this weekend–so I can start some new projects, of course! I hope you are able to spend time doing the things you love over the weekend and next week. Thank you so much for following along this space!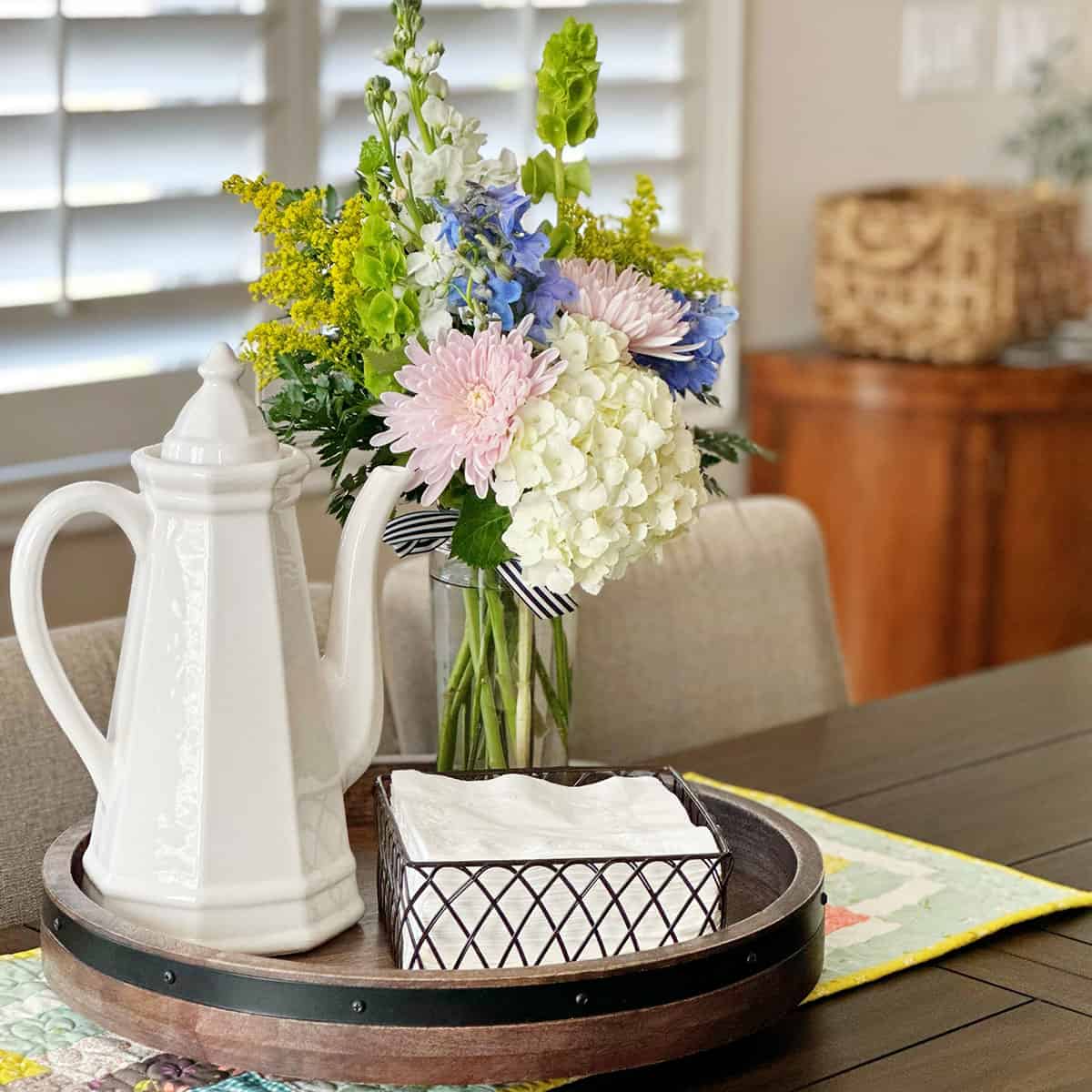 Saturday Seven 277: Lifestyle & More for Quilters
1. Self-Care
The Productive Woman shared some helpful thoughts on a variety of self-care categories in this week's podcast and blog. Reading before I go to sleep at night is one of my favorite treats–looks like there are lots of health benefits for this practice, too! And finally, this article reminded me that there is nothing like being grateful for "everyday wonder" as a method of self-care.
2. Recipes
Here is a Chicken Lettuce Wrap recipe I want to try (copycat PF Chang's). And Easy White Chicken Chili from Gaby, yes please! And finally, I really need to try this Lemon Poppy Seed Bundt Cake–soon!
3. Quilt + Sew
Fat Quarter Shop has a new (free) Layer Cake pattern that looks like a lot of fun here. The Layer Cake quilt comes in four sizes: lap, twin, queen, and king. And I can't wait to make my own quilty sweatshirt using this tutorial! Also, here is a roundup of sustainable sewing projects from American Patchwork & Quilting. Finally, if you love to display your little quilts, here are some lovely ideas!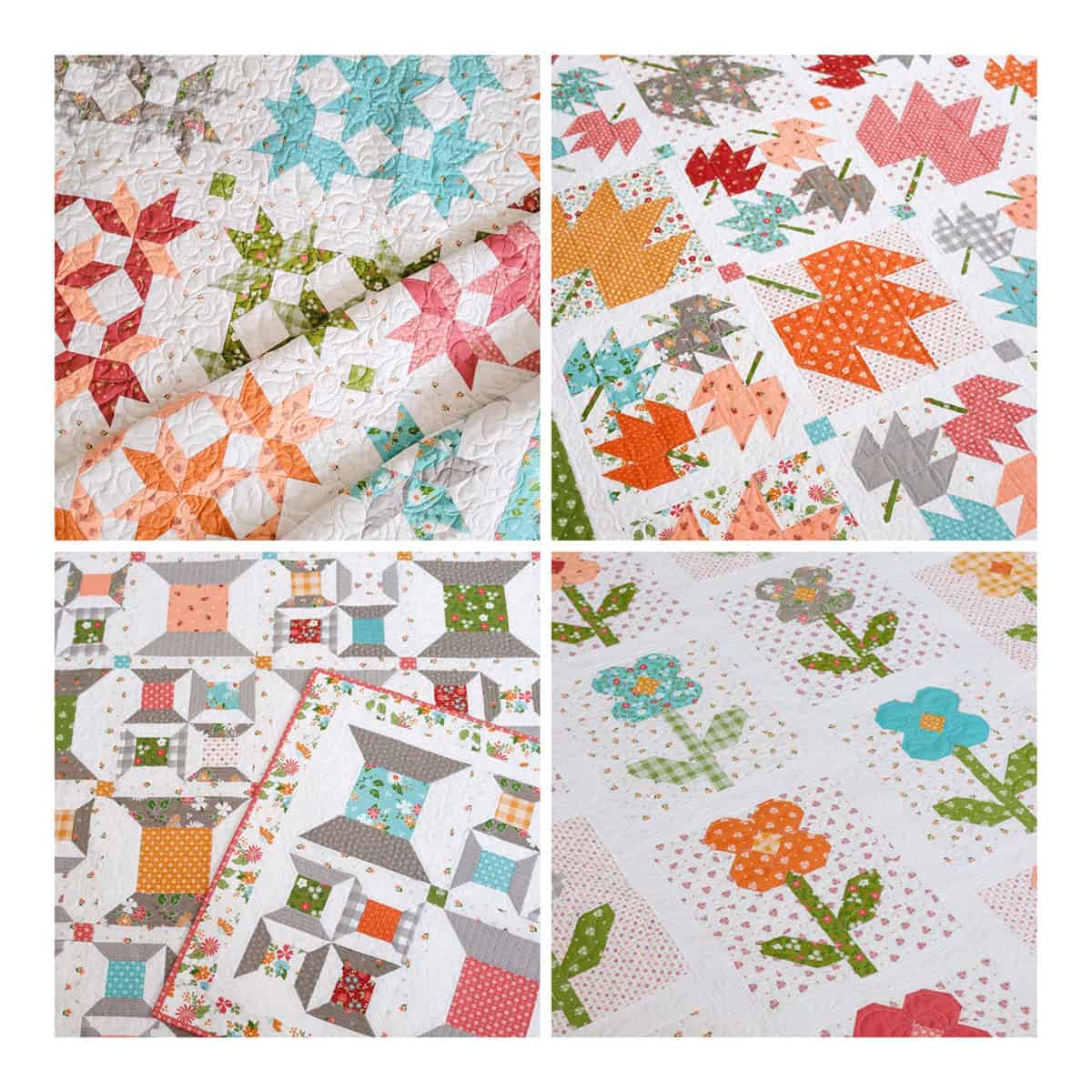 4. Bookshelf
This week was a good week for all things bookish–I read this book on creativity and making in just three days! I underlined tons of passages and will definitely be reviewing it regularly.
And then two amazing quilt books arrived: Fruit Salad by Joanna Figueroa and Summer Memories by Susan Ache. Joanna's book has quilts, single blocks, a sampler, and small projects. And Susan's book has gorgeous quilts and cross-stitch projects. Both are must-haves for your library!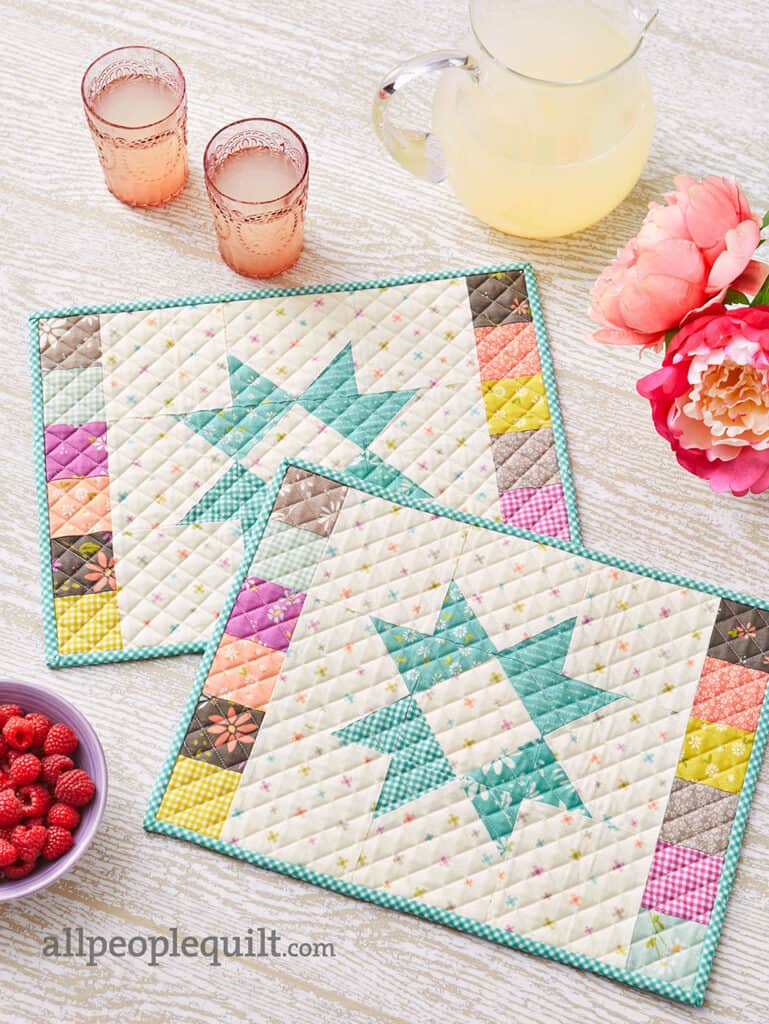 5. Al Fresco Place Mats Pattern
I finally got the PDF pattern for my Al Fresco Place Mats in the shop! These darling placemats are pieced with our Seashore Drive fabrics as shown above, and they go together so quickly and easily. (In fact, they are on my kitchen table now). I used Soft & Stable in mine for extra stability.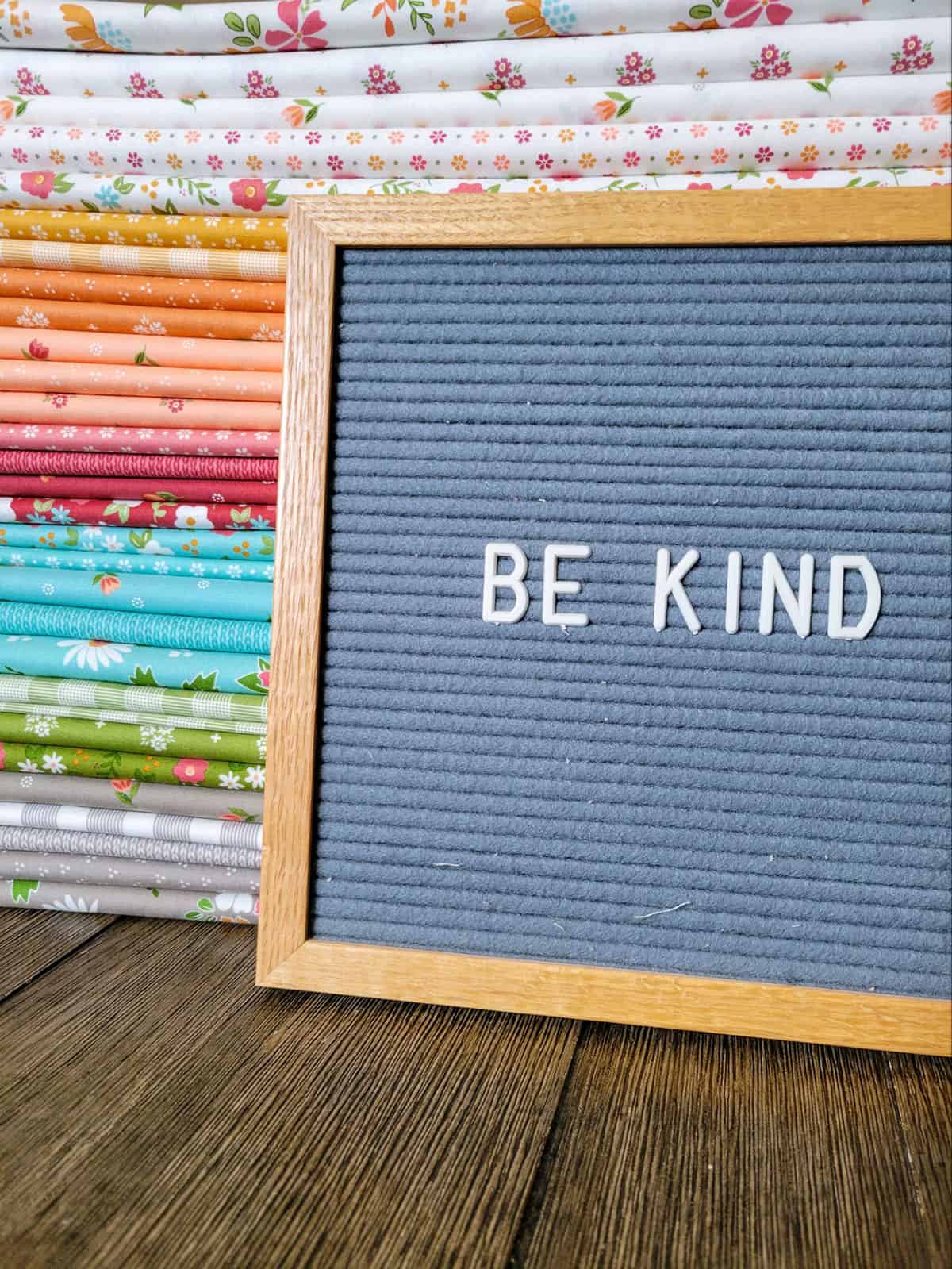 6. Productivity + More
I loved this list of "21 Things to Do in the Morning Before You Check Your Phone." And I enjoyed this article on "Why Organization is the Ultimate Form of Self-Care." Finally, there were lots of thoughtful ideas in this piece on "Ten Ways Clutter Affects our Health."
7. Recently on the Blog
Below you'll find links to the posts from earlier this week on the blog:
Thanks so much for stopping by for the Saturday Seven 277: Lifestyle & More for Quilters. For more similar inspiration, you can find all of the previous posts in this series here.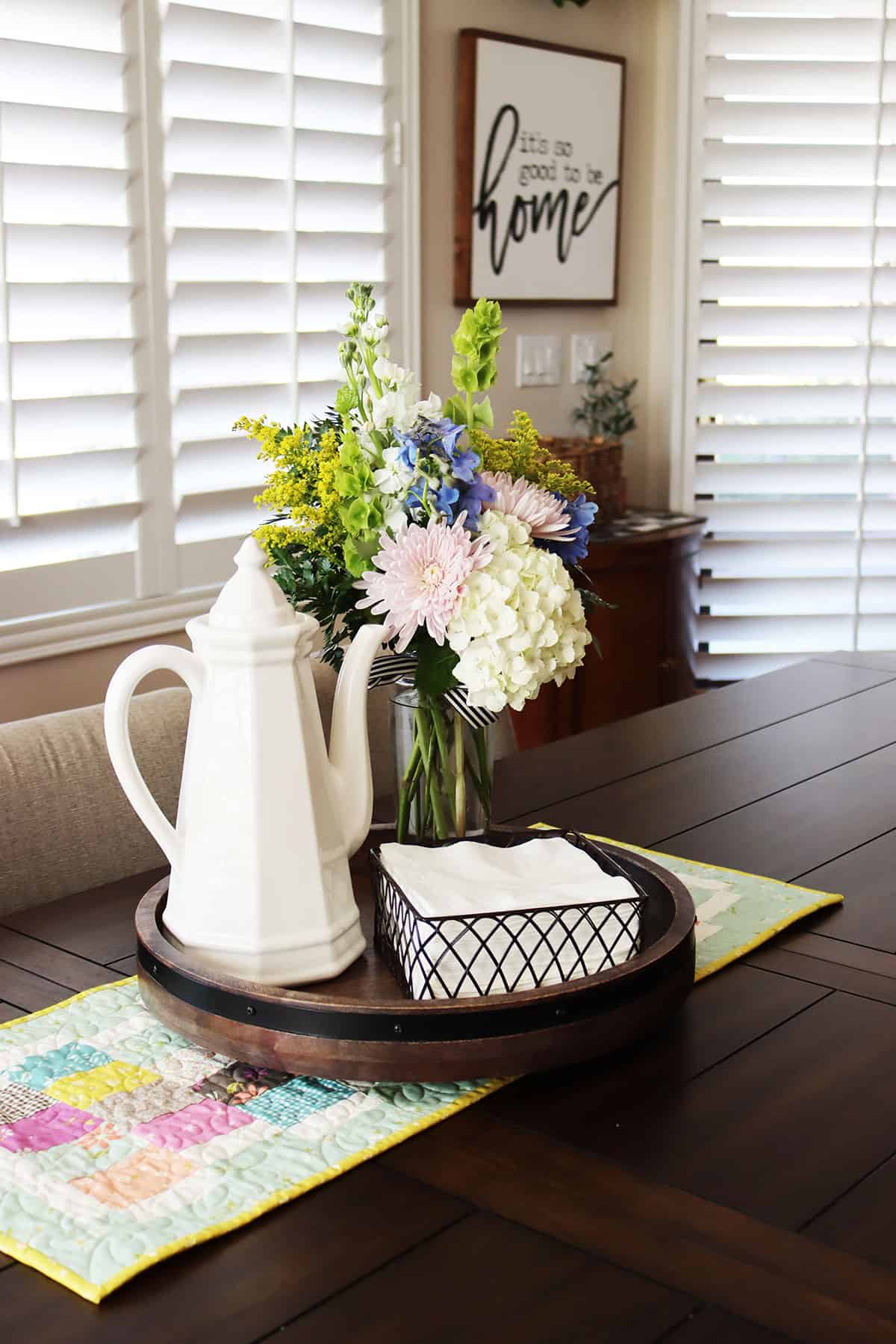 Happy quilting!