Hello, friends, and happy Saturday! Today I'm sharing the Saturday Seven 239: Lifestyle & Inspiration for Quilters post with great links to articles on self-care, recipes, quilting and sewing projects, home inspiration, and books and movies. Plus, you'll also find links to my earlier posts from the week. Here at home I'm going to be sewing up some fun smaller projects as well as getting started on a couple of larger things. It's going to be hot outside, so the sewing room it is for me. I hope your weekend is off to a wonderful beginning!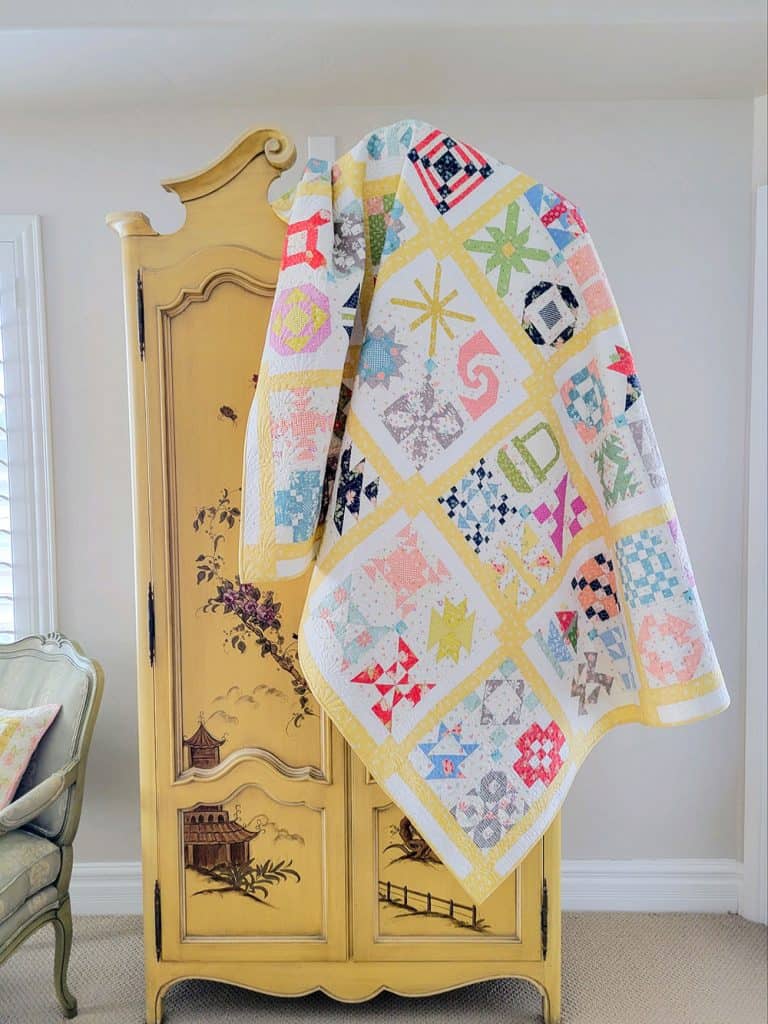 Saturday Seven 239: Lifestyle & Inspiration for Quilters
1. Self-Care
I loved these ideas about where we get our sense of self-worth. I love these "15 Sunday Rituals to Set You Up for an Amazing Week (I'm going to try just a few every week). And this article on the importance of sleep was educational and helpful. Finally, I loved this article on "15 Simple Ways to Brighten Someone's Day."
2. Recipes to Try
First, here is a beautiful Summer Snack Board with a great list of healthy offerings. I can't wait to try this Lemon Chicken Artichoke Pasta Salad. I am excited to try these Oatmeal M&M Chocolate Chip Cookie Bars for our 4th celebration. And I'm going to try this Homemade Angel Food Cake to have with strawberries.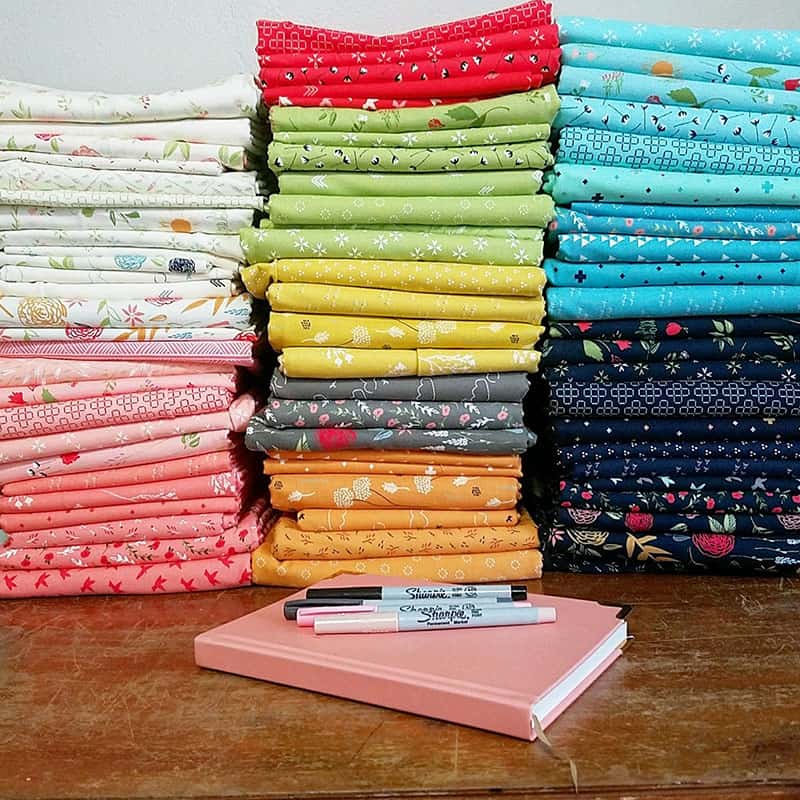 3. Quilt + Sew
First, here is a darling pouch pattern (free, too)! If you're sewing along with Moda Blockheads 4, Kimberly has a free PDF for the setting she'll be using here. And here is a cute Mug Rug with an Appliqued Popsicle. This DIY Remote Caddy would make a quick and easy sewing project. And finally–another free pattern from Fat Quarter Shop–this Charm Pack Shortbread Shortcut quilt PDF comes in four sizes from lap to queen.
4. Fat Quarter Shop June 2022 Sew Sampler Box
Spoiler alert if you haven't received your box yet–it's a great one! Watch the video above or here on our YouTube channel. Products are listed below: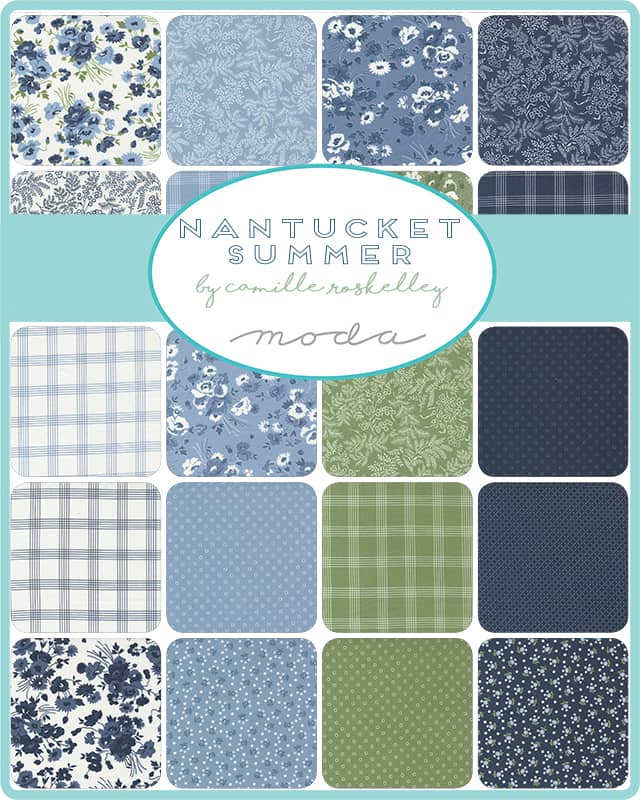 5. Nantucket Summer in the Shop
I love, love, love the Nantucket Summer collection–so much so that I had to order some for my own sewing. I've curated some hand-cut bundles of the pictured fabrics above (my twenty favorites from this group). Find the bundles from this beautiful collection in the shop here.
6. Bookshelf + Watch
I loved these thoughts from the Modern Mrs. Darcy about how we choose our vacation reads. She also recently posted a new list of Middle Grade Novels great for tweens, teens, and adults. And I'm going to be streaming this movie soon.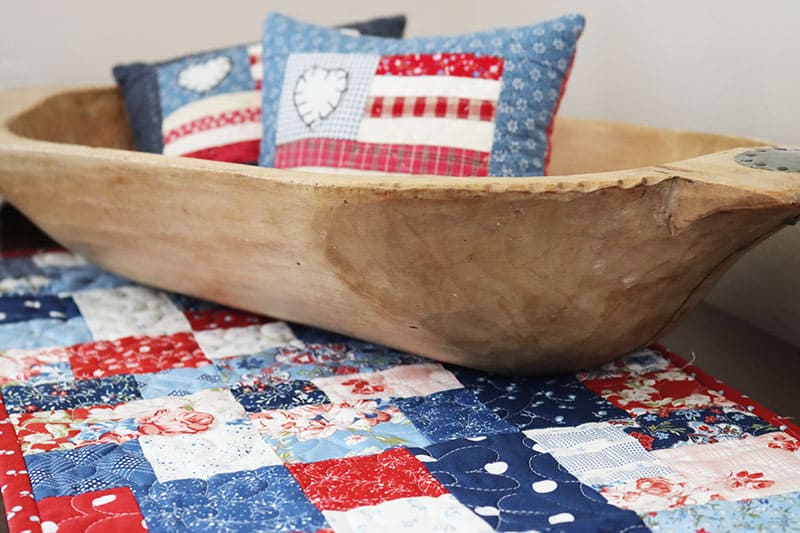 7. Recently on the Blog
Here are links to posts from earlier this week:
Thanks so much for stopping by to read the Saturday Seven 239: Lifestyle & Inspiration for Quilters. If you're looking for more similar inspiration, you can find all of the previous posts in this series here.
Happy quilting!