Hello, friends! Today I'm sharing my Quilt Works in Progress June 2022. I have some fun little finishes to share, but my biggest finishes will be shared next month. I've finished four additional large quilts in May and June that will be shared in July. I can tell you that I'm absolutely in love with the new designs 🙂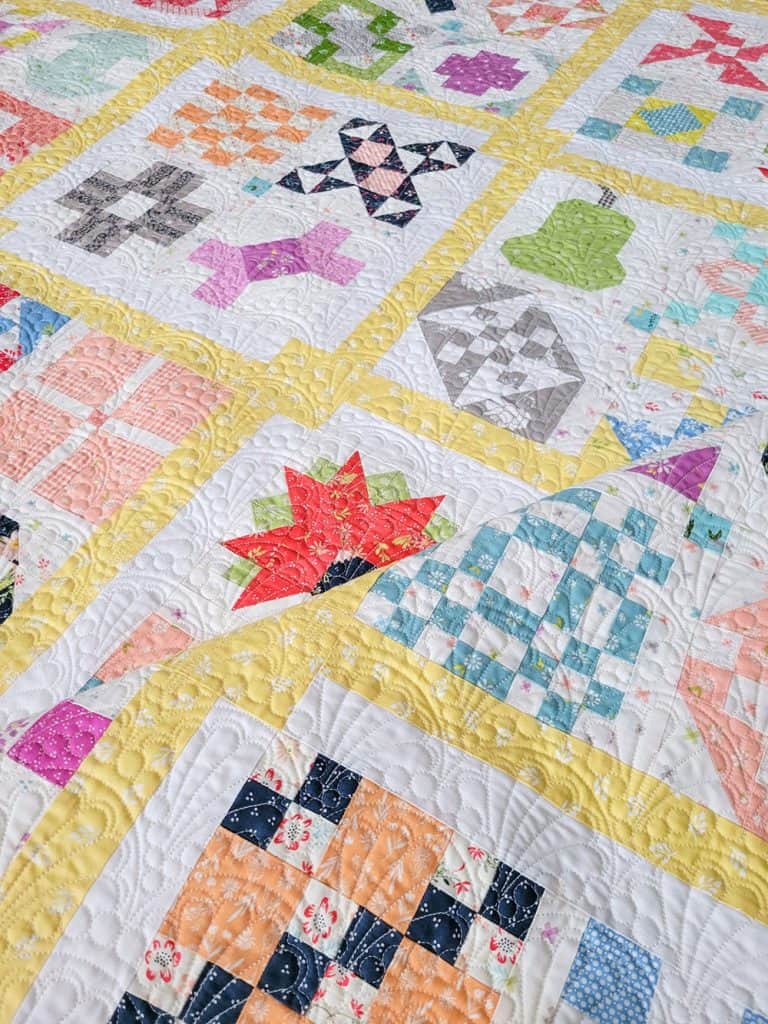 Quilt Works in Progress June 2022
New Collection Sewing
On Friday I finished up the final large quilt with fabrics from a new collection we'll be sharing next month. It is such a good feeling to have the new designs finished up with the final one being quilted soon. Over the weekend I finished binding two of the quilts, and I'll be doing the photography this week.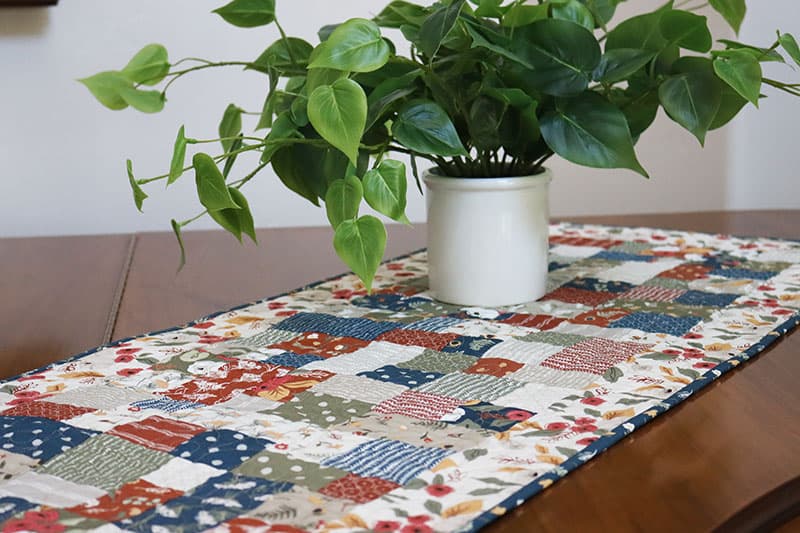 Other Sewing and Quilting
I have been able to work on some other things over the past month, too. Here are a few of the other things I'm working on right now or have recently finished:
Merry Little Christmas (fabrics I'm using for my Christmastime project)
National Log Cabin Day Block–more on this later this week!
June Projects Video
Watch the June Projects Video above or go here to watch it on our YouTube channel. In the video you'll get an up-close look at some recent finishes as well as a sneak peek of some upcoming shares.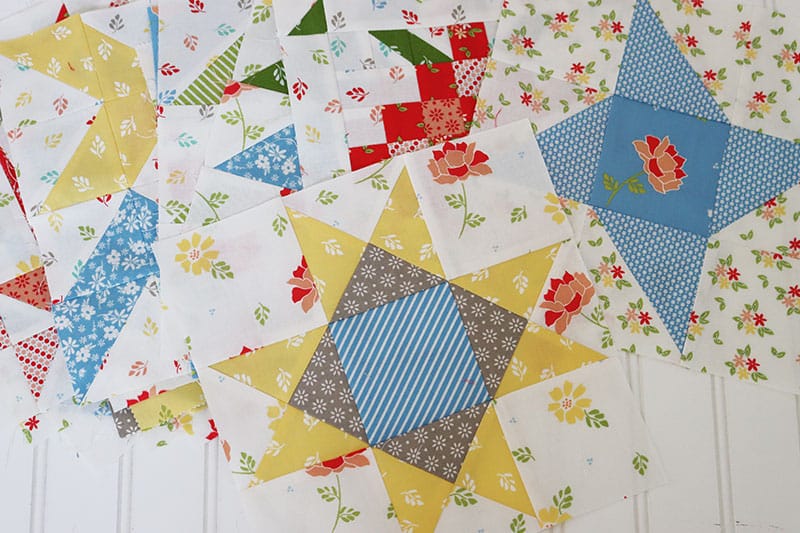 Upcoming Projects
Next on my list is to finish up my Home for the Holidays Sampler Quilt featuring twelve blocks based on twelve of the projects from our book. I'll be sharing progress all along the way with you and will have fabric requirements soon. I'll also be working on some just-for-fun projects I've added to my summer sewing list.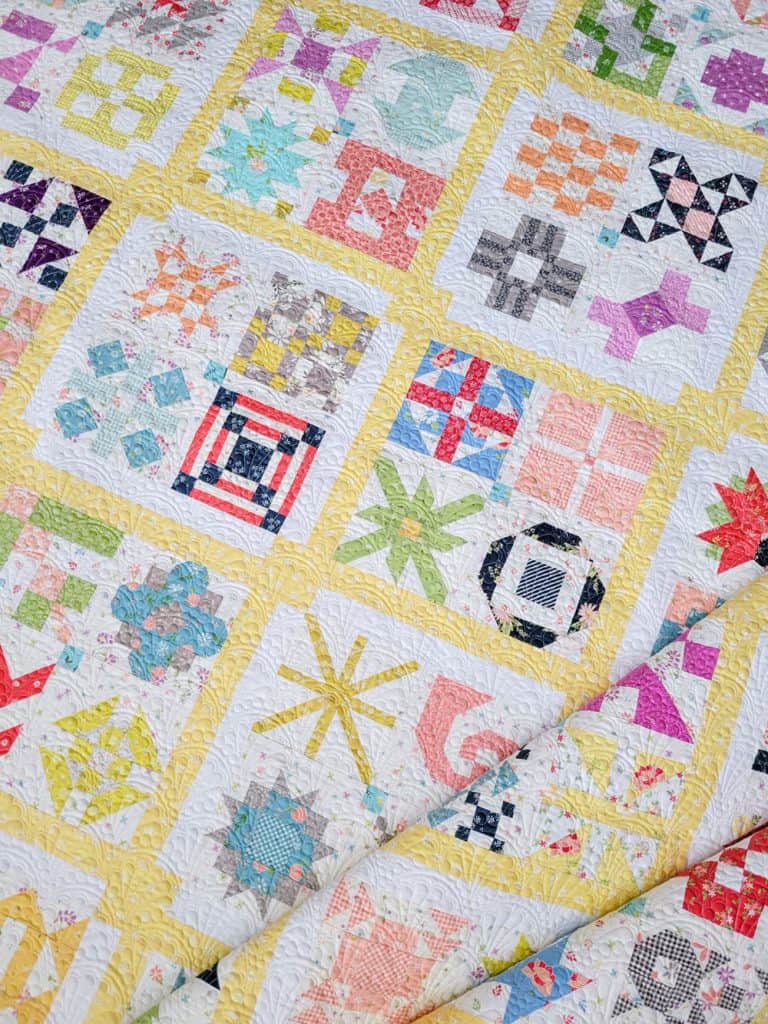 And thank you so much for stopping by for today's Quilt Works in Progress June 2022 post. You can find all of my previous posts in this series here. Happy quilting!