Hello, friends! Today I'm excited to share another new Favorite Things Quilt Pattern, my Season's Greetings Jelly Roll Quilt. While this design is absolutely stunning in our new Favorite Things collection, it's also going to be beautiful in just about any collection there is. I can't wait to make a scrappy everyday version with fabrics from many of our collections.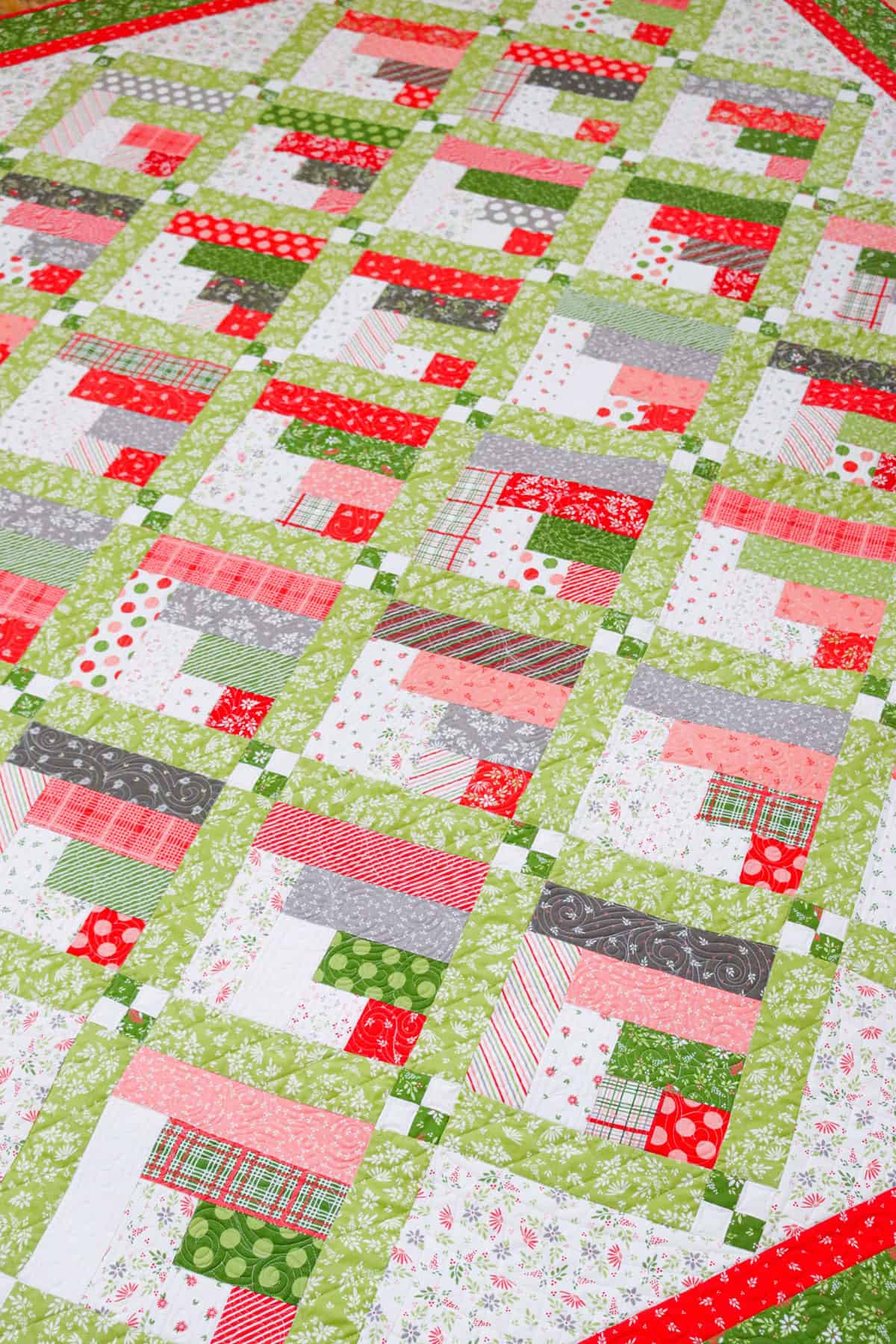 Season's Greetings Jelly Roll Quilt
Quilt Details
This delightful Jelly Roll Quilt finishes at 70″ x 84″ which is a wonderful size (I think) for a Jelly Roll Quilt. I love the fact that I can get a quilt this large from a Jelly Roll and additional fabrics. It would be perfect in any collection you love. Materials required include:
1 Jelly roll with a mix of light and dark prints
¼-yard light cornerstone accent (white)
1 ¼-yard dark cornerstone + Outer Border
1 ⅜-yards Sashing (light-green print)
1-yard Setting Triangles (low-volume print)
1 ⅛-yards Inner Border and Binding (red)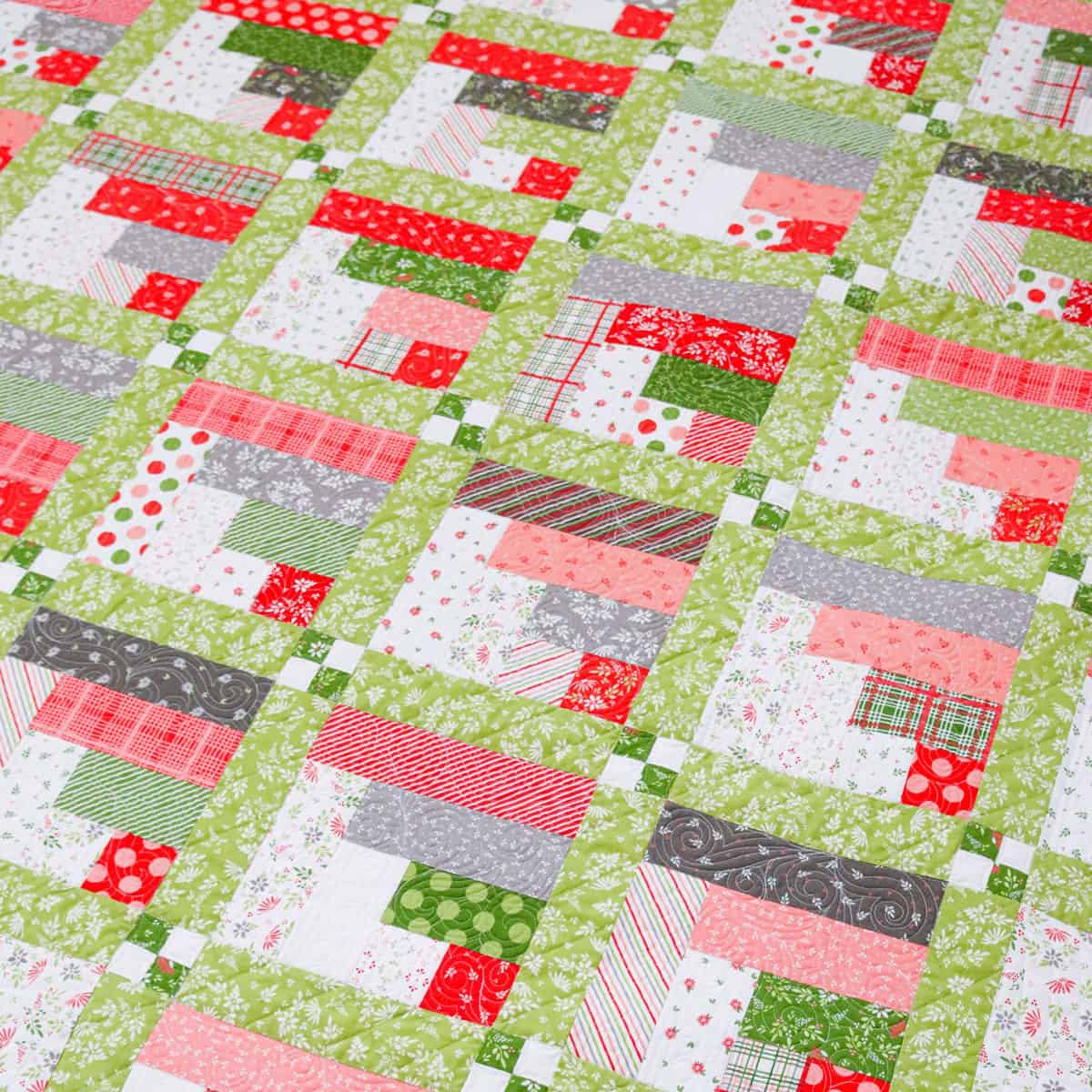 Season's Greetings Quilt Patterns
All of the new Favorite Things quilt patterns are currently 25% off through the end of the year.
And stay-tuned for more new Favorite Things quilt posts.
Thanks so much for stopping by to read about the Season's Greetings Quilt pattern. I'll be back soon with more of the new designs.
Happy quilting!