Hello! We woke up to a power outage that ended up lasting over eight hours, so the day didn't exactly go as planned. I was grateful it happened on a day we had mild temperatures, though. And while I wasn't able to sew, I did get my floor mopped and took a nice walk. Today I'm sharing some of my best time-saving tips for quilters, and I hope these ideas will help you as much as they have helped me.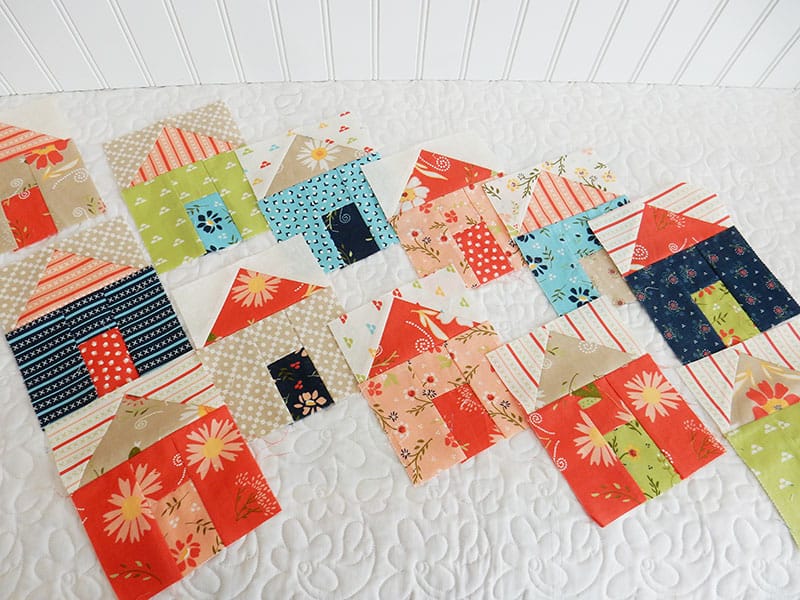 Like most quilters, I'm constantly looking for ways to get more things accomplished in the sewing room. And while I'm writing the Sew Your Stash series in order to share time-saving methods, organizational ideas, and scrap project finds, the things I'm writing about today seemed to merit a stand-alone post. One way I save a lot of time is by applying the "time-blocking" or "time-batch" method to my quilting. Basically, both of these terms refer to grouping like tasks together in your schedule in order to save time. Below are some types of activities quilters can group together in order to save a lot of time.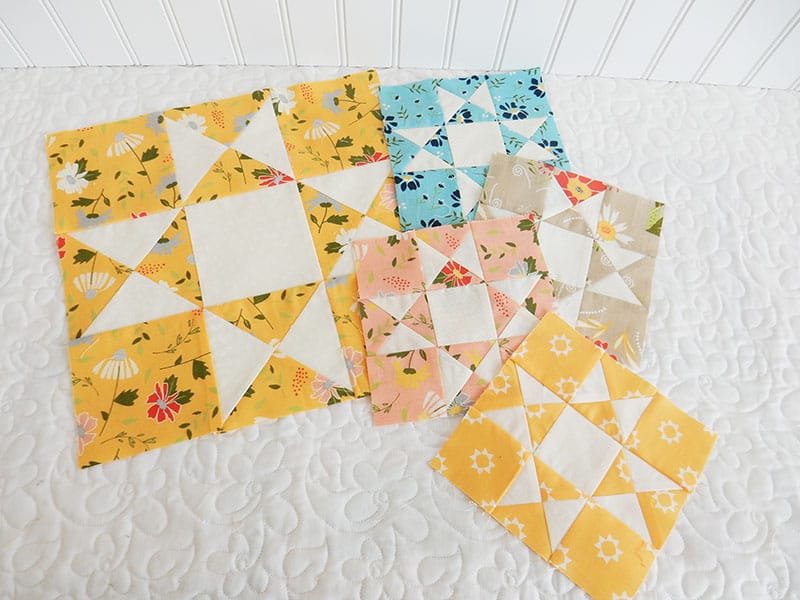 Best Time-Saving Tips for Quilters
1. Set Times for Finding Project Inspiration
Whether you get your ideas from scrolling through Instagram or Pinterest (follow my boards here) or from looking through quilting magazines and books (find some of my favorite quilting books here), it makes sense to set some specific times for finding inspiration. It's much too easy to spend all of our time looking at projects, rather than sewing projects!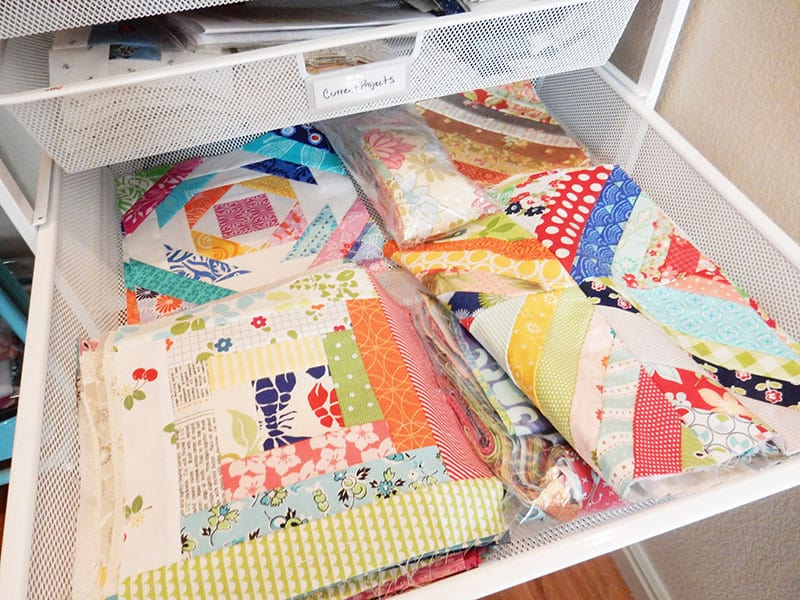 2. Make Goal Setting and Review a Regular Activity
While it seems like I'm adding to your list with this one, I feel like setting and reviewing goals actually saves a lot of time in the long run. I used to organize yearly and quarterly, but lately I've found that a monthly review has kept me more on track with things.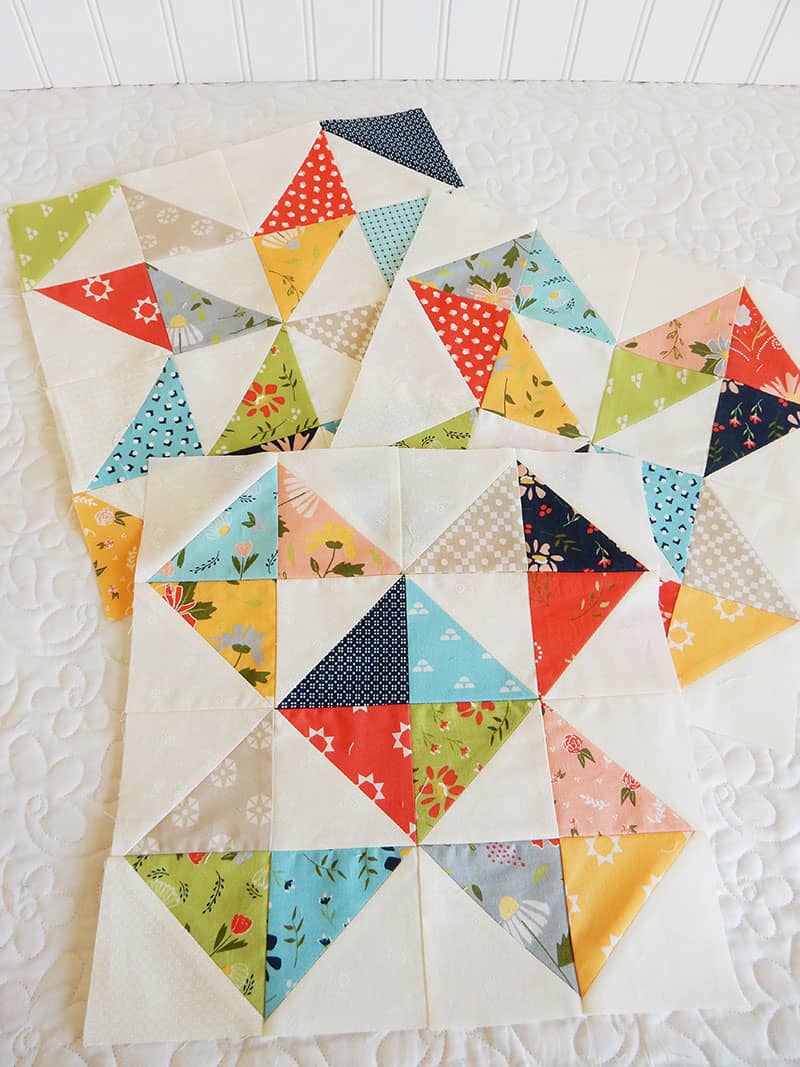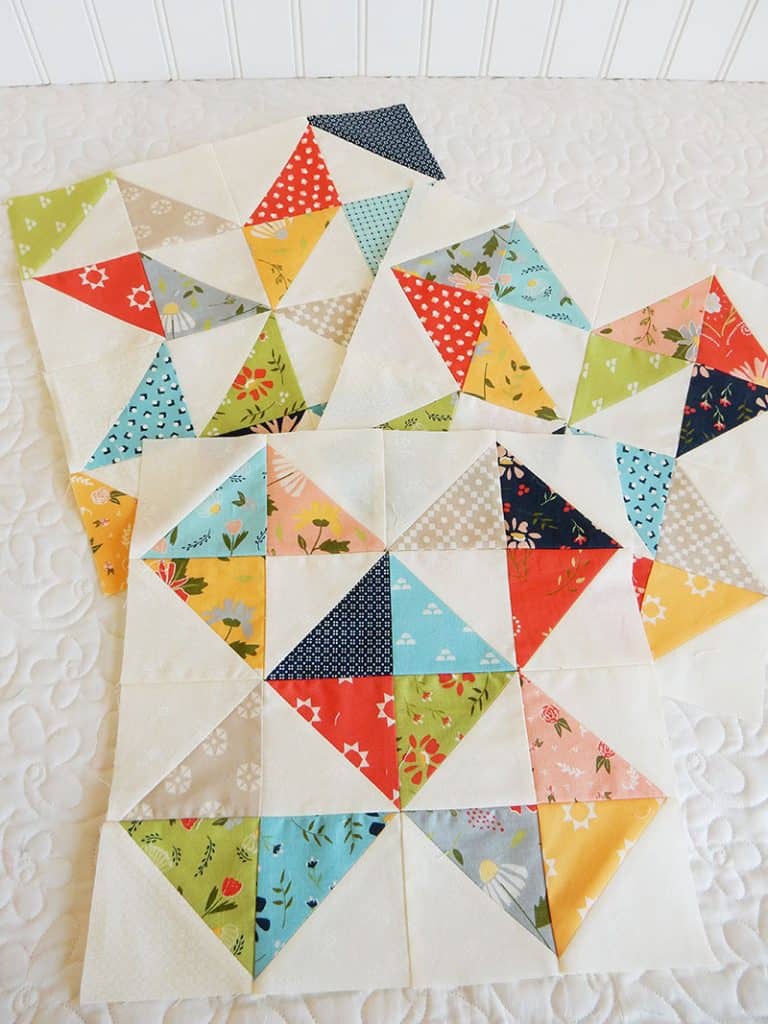 3. Cut out Multiple Projects at Once
Last week I was able to sew quite a lot of blocks because I had them all cut out and ready to sew. Earlier in the week I had taken the time to cut out four different Block Heads blocks, twelve Village house quilt blocks, and my Fat Quarter Shop quilt along blocks. I had them all organized on project boards and sitting on my sewing machine. I actually have four more blocks sitting there ready to sew now. If you're working on a few different long-term projects, you can save a lot of time by setting aside a specific time for cutting so that your sewing time can be better utilized.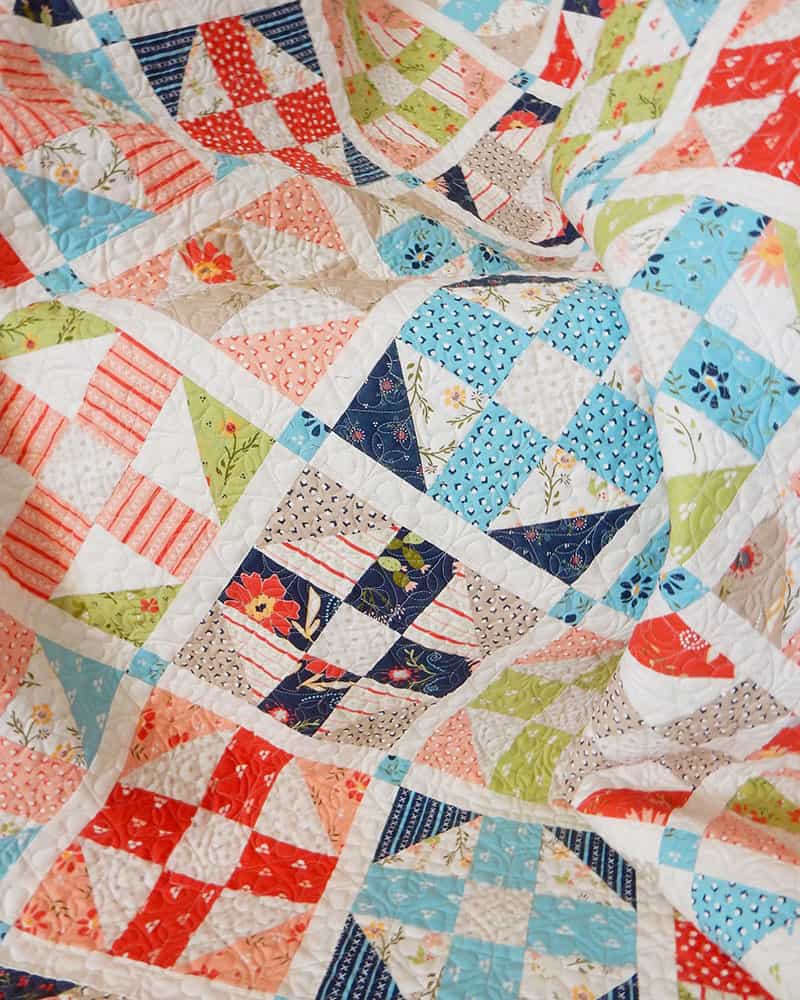 4. Set Specific Times for "Stash Management" & Organization
When I sew, my sewing room gets cluttered. While I try to do a quick pick-up at the end of each sewing session, it just isn't enough. So I've been trying to dedicate some time each Friday afternoon or Saturday morning to do a more thorough go-over. This is also the time when I go through scraps and either cut them into smaller pieces to save, or add them to a bag to donate. By having a set time each week to review these tasks, I'm able to use my sewing time more efficiently.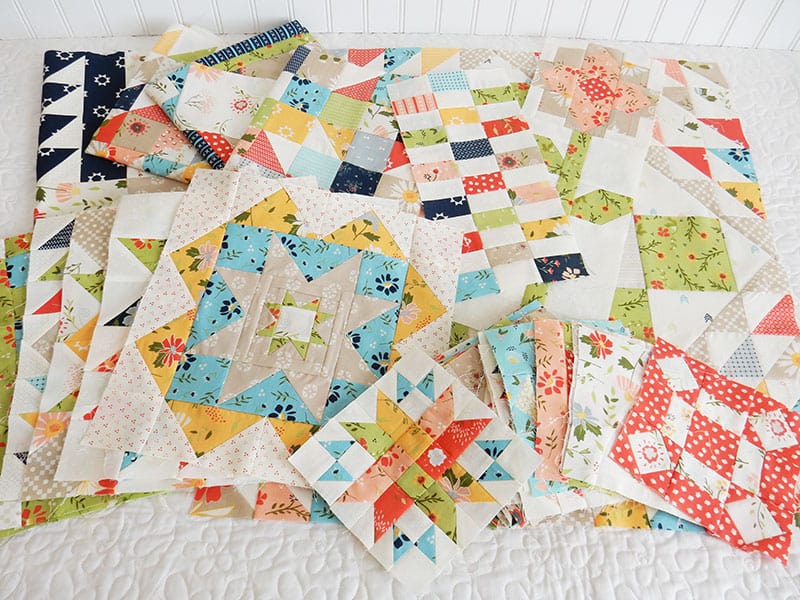 5. Make the Best Use of Sewing Time
If you've addressed the use of time for looking at inspiration, goal setting, cutting out projects, and organization, you'll find that you can use the remainder of your free time to simply sew and get things done. Of course the trick is to make sure you're not spending more time on items 1-4 above than you are actually sewing. It seems everyone is busier than ever these days, so sewing has to be a priority. When I'm working on projects that have to be finished quickly I generally just work on one of those projects at a time until finished. But the rest of the time, I try to mix it up and work on multiple projects at once.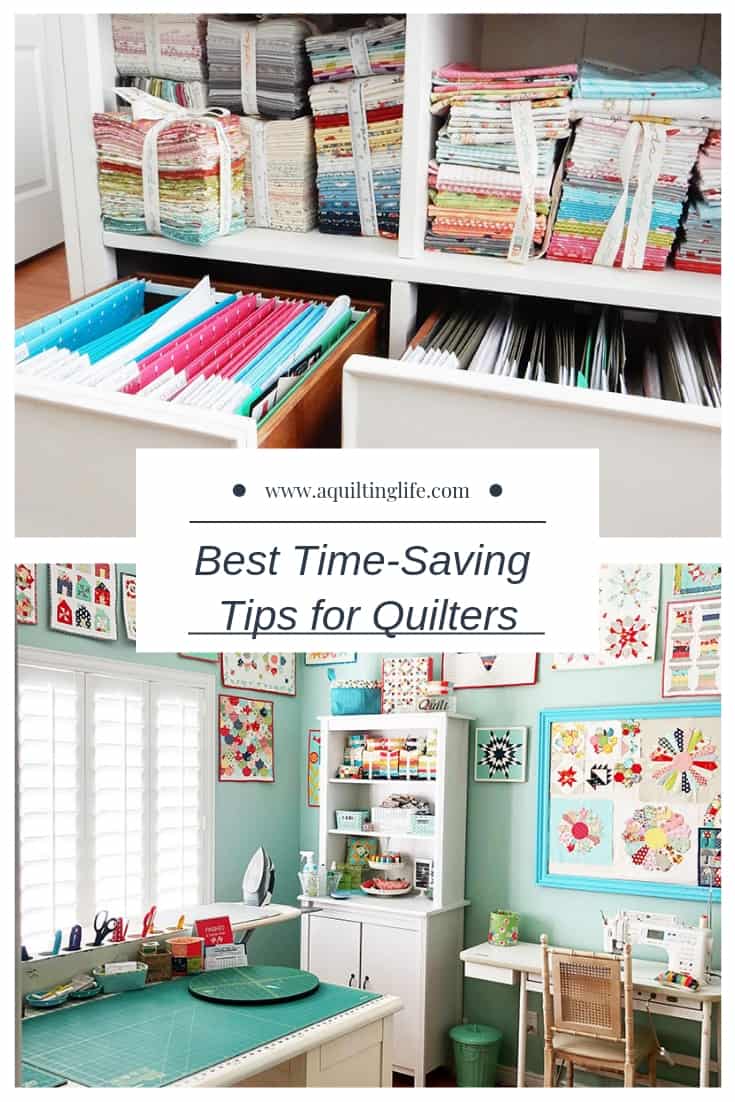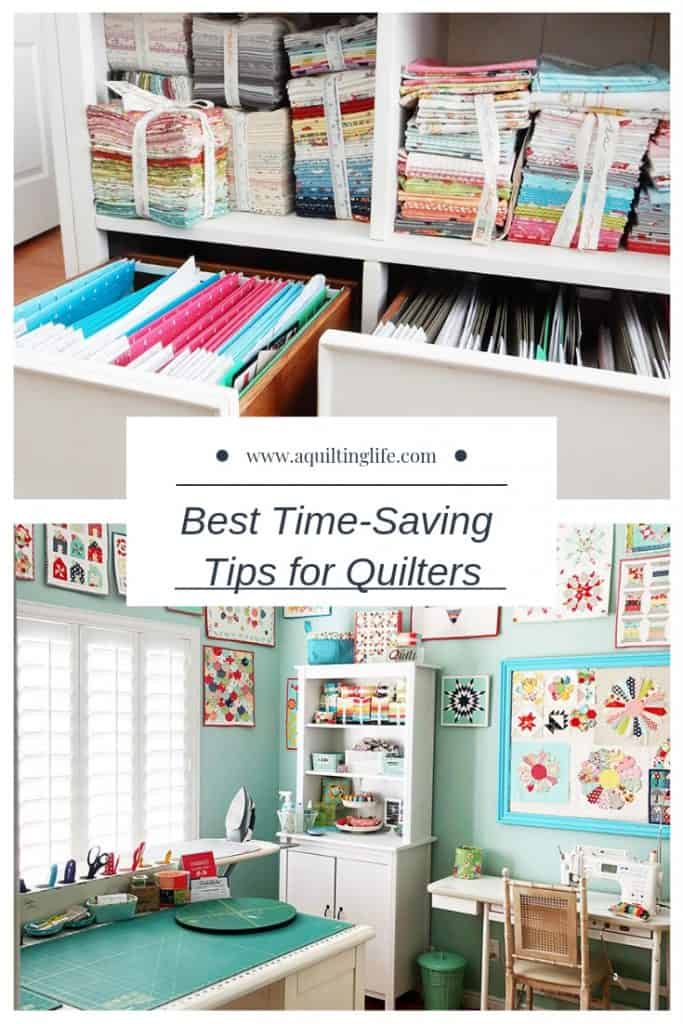 A Few More Thoughts
Make the best use of Quilt Retreat and Quilt Class Sewing by having projects cut out and ready to go. This has been on my mind a lot lately as I have a few retreats coming up in the next month or so. You can read some of my favorite tips for attending quilt retreats and classes here.
You can also use this method of time-management in other areas. For example, give yourself a time limit for texting and social media use. And schedule menu planning, housework, and family activities in advance.
I hope some of these best time-saving tips for quilters can help just a little. As always, if you have any other ideas or suggestions, please feel free to leave them in the comments. Thanks so much for stopping by!