Hello and happy Friday! This week I made a new version of my Simple Table Runner Tutorial from a few years back. This has always been one of my go-to projects for a quick gift or for a fast project for my own home. I've made this runner in a variety of fabrics and yesterday pieced one together with a beautiful new collection that just says "fall" to me. And I filmed a video so you can see what a quick project this is. Be sure to watch to the end to see my simple Mug Rug idea, too! And grab a free printable for this project from the link later in this post.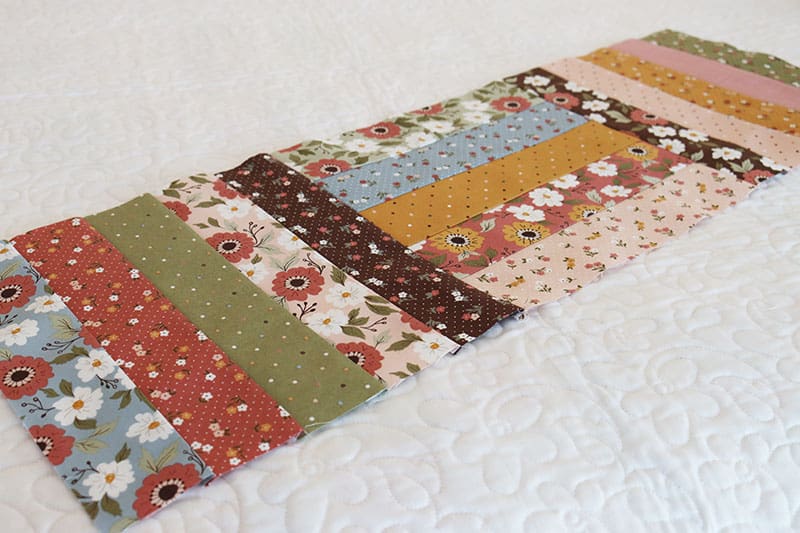 Simple Table Runner Pattern
A few years ago I made a fun and simple table runner pattern with scraps and wrote a tutorial for my blog. I've gone back to this design again and again when I need a quick gift or small runner for somewhere in my home. I've also made seasonal versions and have a little collection of these nifty runners. I decided it was about time I made a fall version and pieced it together yesterday.
Simple Table Runner Video
We decided to film a quick video for this since I'd never filmed one before. You can watch above, or go here to view on my YouTube channel. Along with the directions for the runner I also share some thoughts on putting together scrappy projects. And I also shared a fun little "Mug Rug" project at the end of the video and have a picture of it (it still needs binding) at the end of this post.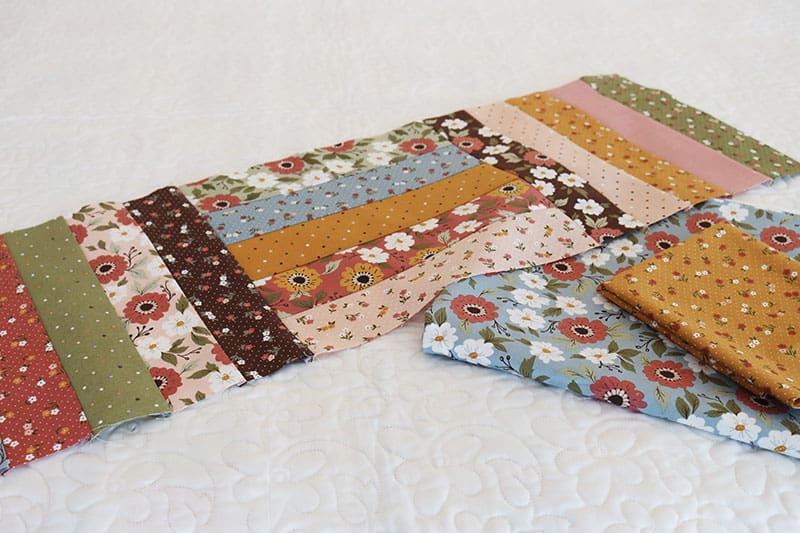 Simple Table Runner Links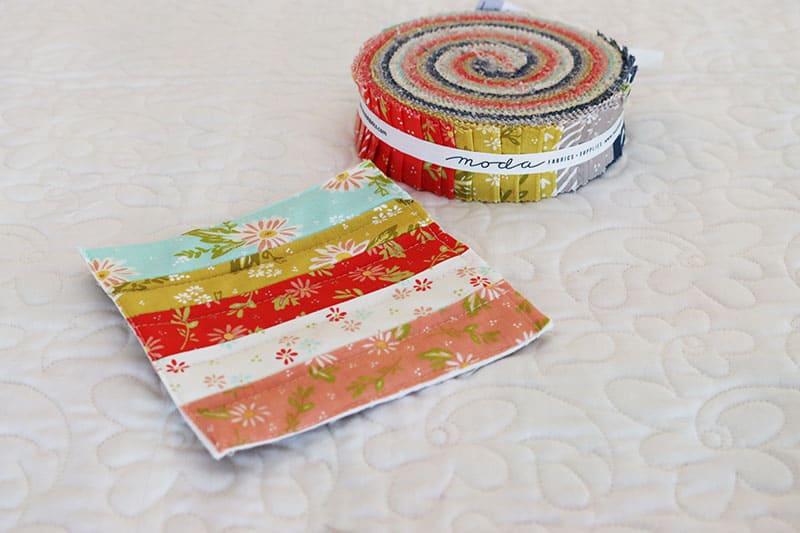 Honeybun Mug Rug
While I was filming the video for the table runner I decided to make a mini version of the block…and after I bind it this will be a fun coaster or mug rug. I think I'm going to have to make a few more so I have a set 🙂 Get the details on this from the video.
I hope you enjoy this quick tutorial…with the holidays just around the corner, this is a perfect project for giving and decorating.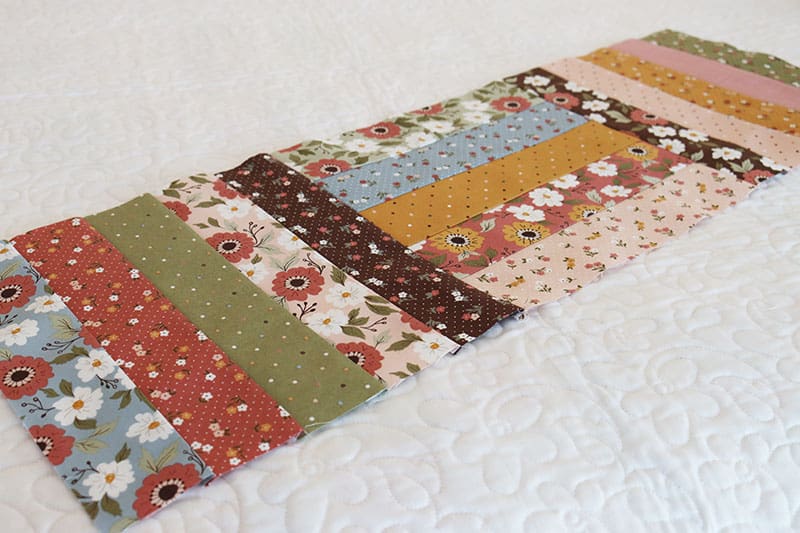 Happy quilting, and thanks so much for stopping by!