Hello friends and happy Friday! With the holidays just around the corner, it's time to start thinking about décor ideas. Table runners are one of my favorite items to use to decorate. And they are also one of my favorite quilted items to gift. So today I'm sharing some of my Favorite Table Runner Patterns. I also have a video "trunk show" to share at the end of this post where I introduce you to most of these quilts. And I have links to the tutorials and patterns for each of these projects listed below.
Favorite Table Runner Patterns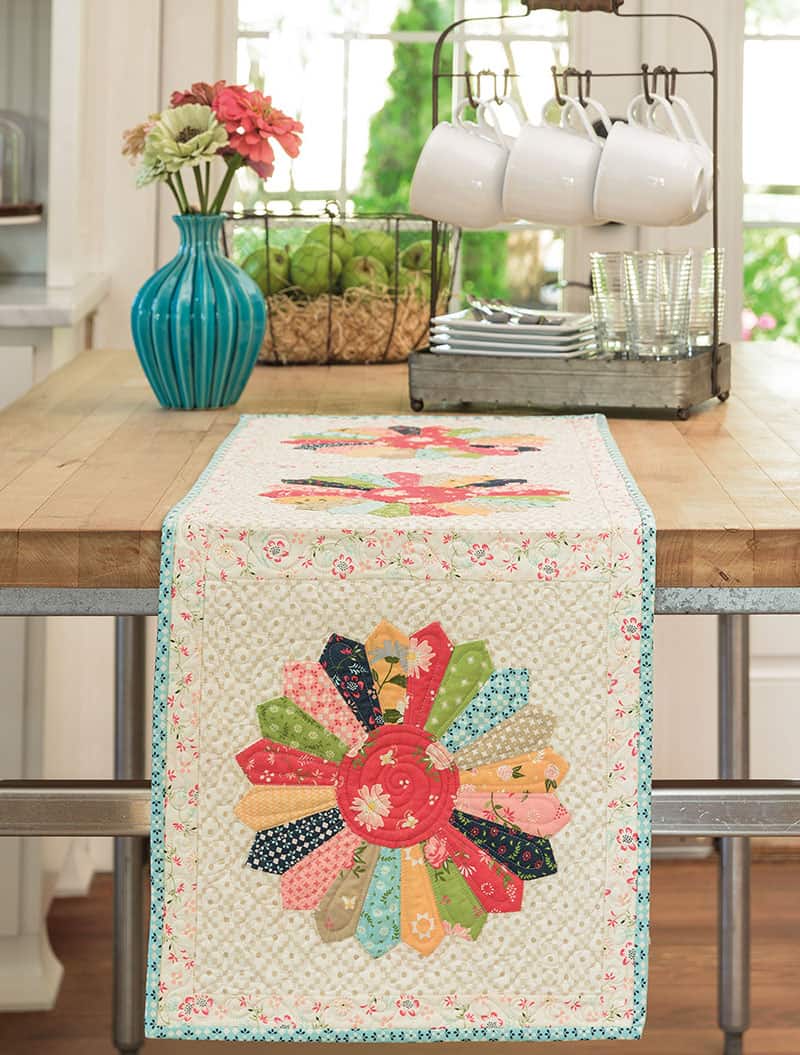 1. Dresden Runner
First, one of my favorite table runners is my Dresden Runner from my Labor of Love Quilts book. I have this runner in our front room now and love how well it transitioned from summer decorating into my fall décor. If you are nervous about making a Dresden block, I have two videos to walk you through the process. This is a block that is much easier to make than it looks.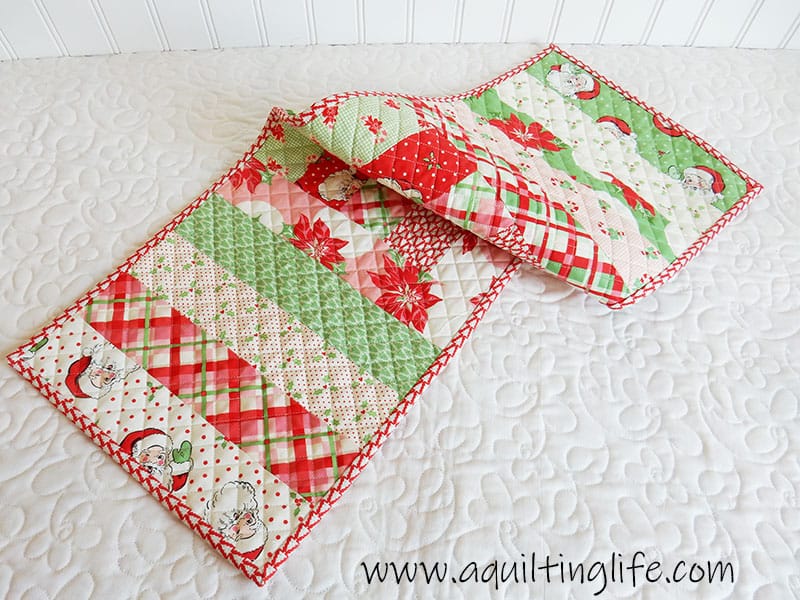 2. Simple Table Runner Tutorial
Next, my Simple Table Runner is one I've made over and over again in a variety of different fabrics. This runner is made from a free tutorial on my blog. Find the tutorial for the Simple Table Runner here.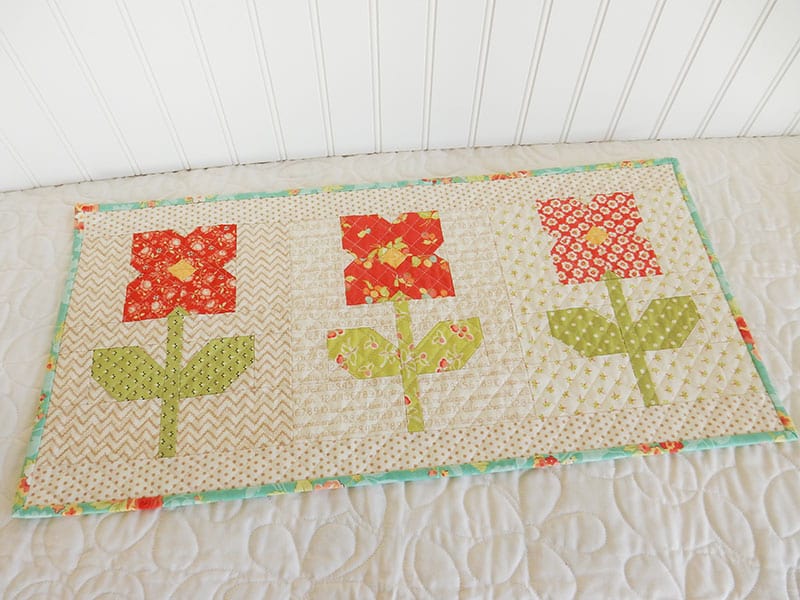 3. Flowers in a Row Mini
The Flowers in a Row Mini is perfect for using as a small table topper/runner when you have a small space. Find the paper and PDF patterns for this here.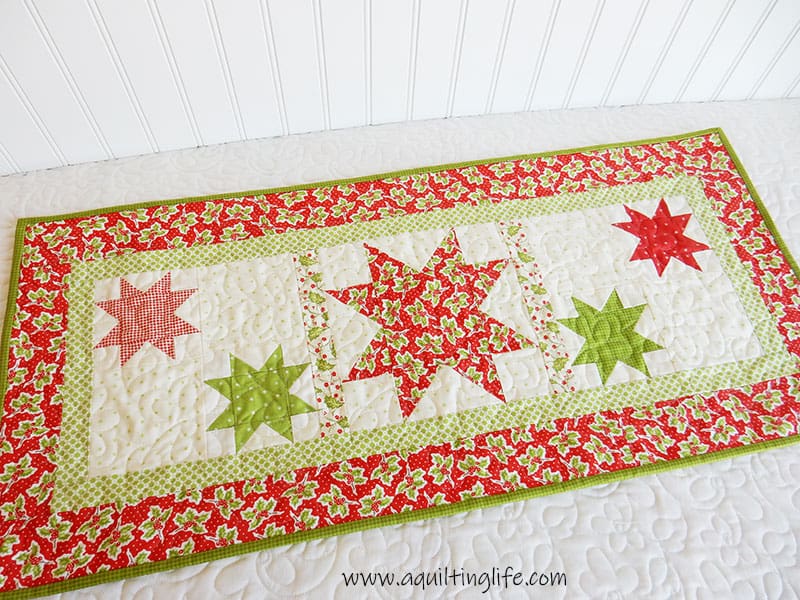 4. Christmas Stars Runner
This runner was featured in a two-part tutorial I did here on the blog in July 2018. I have links to both blog posts for this runner below:
5. Charm Pack Table Runner
Another runner I share in the video is one of my favorite charm pack table runners from the book Charmed & Dangerous. This is another runner pattern I've made dozens of times. Find the pattern here.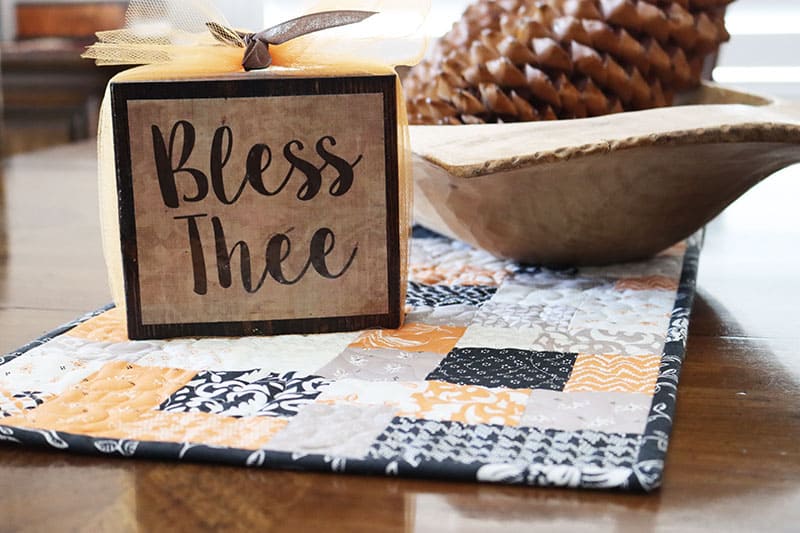 6. Mini Brick Road Table Runner
The Mini Brick Road Table Runner pictured above is a lot of fun to make and uses just one charm pack. Find the Mini Brick Road Table Runner pattern here. In the video you can see my 4th of July version of this pattern–and I'm hoping to make a Christmas version soon.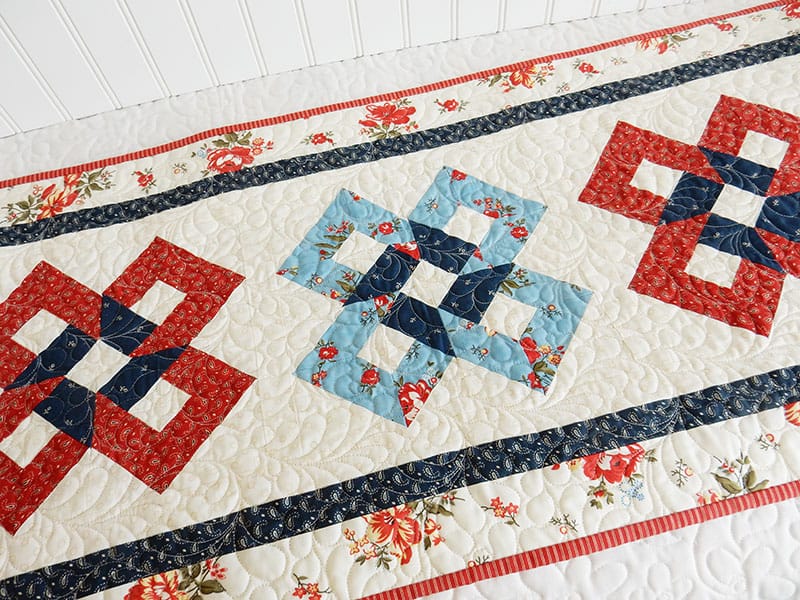 7. Table Runner Bliss Runners
In my video I share two of my table runners I made using the Table Runner Bliss book. My version of the Harmony Table Runner is pictured above, and you can see my version of the Rhinestone Runner from the same book on the video. There are also several other runner patterns in this book that I want to make someday. Get the Table Runner Bliss book here.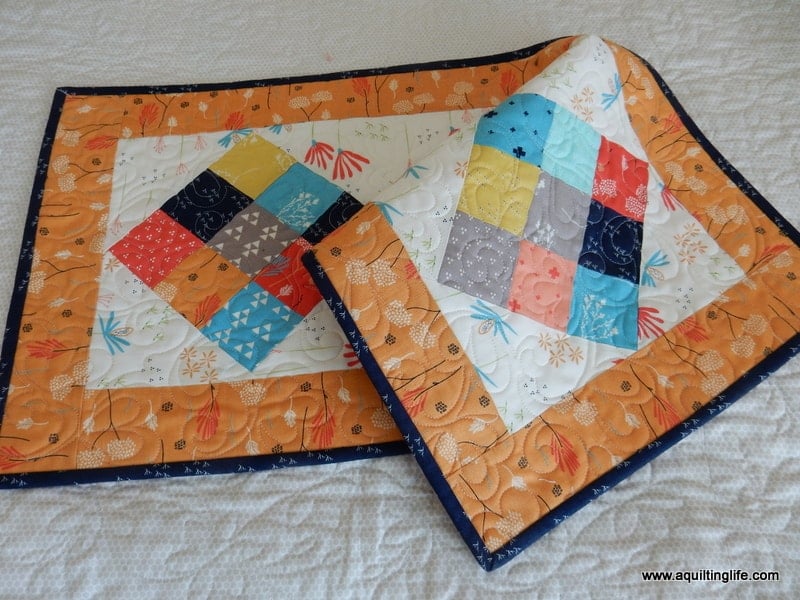 8. 9-Patch Table Runner
I didn't share my 9-Patch Table Runner on the video, but I've made several versions over the past few years. This is a great runner pattern that works perfectly with scraps. My version above is made in our Desert Bloom fabric collection from a few years ago. I have a PDF download of the pattern for this Scrappy 9-Patch Table Runner in two sizes in my Etsy shop here.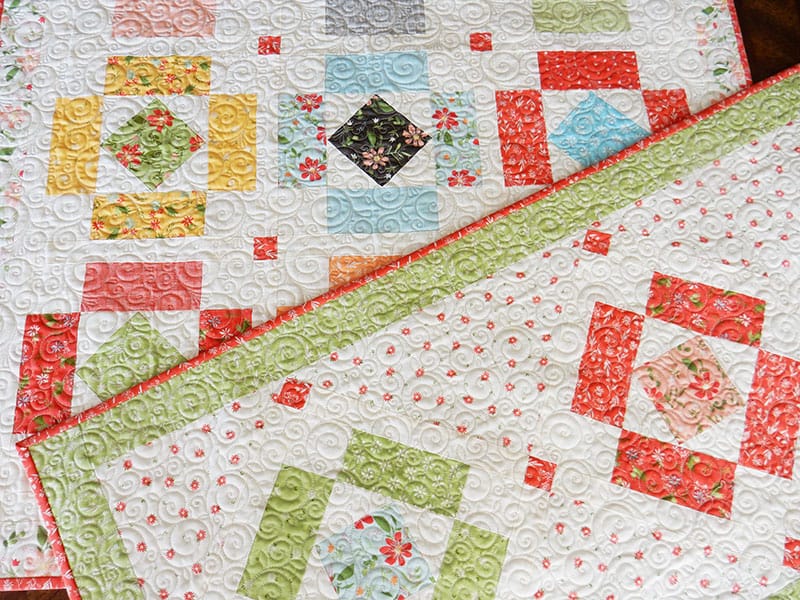 9. Simply Charming Table Runner
Finally, I also forgot to share my Simply Charming Table Runner and Topper in the video. These are two projects you can make from a charm pack and some additional yardage. The quilts above are made from our Summer Sweet fabrics. Get the Simply Charming Table Runner & Topper pattern here.
Favorite Table Runners Video
Finally, you can watch my Table Runners video above, or go here to watch it on YouTube.
I hope you've enjoyed seeing some of my Favorite Table Runner Patterns today.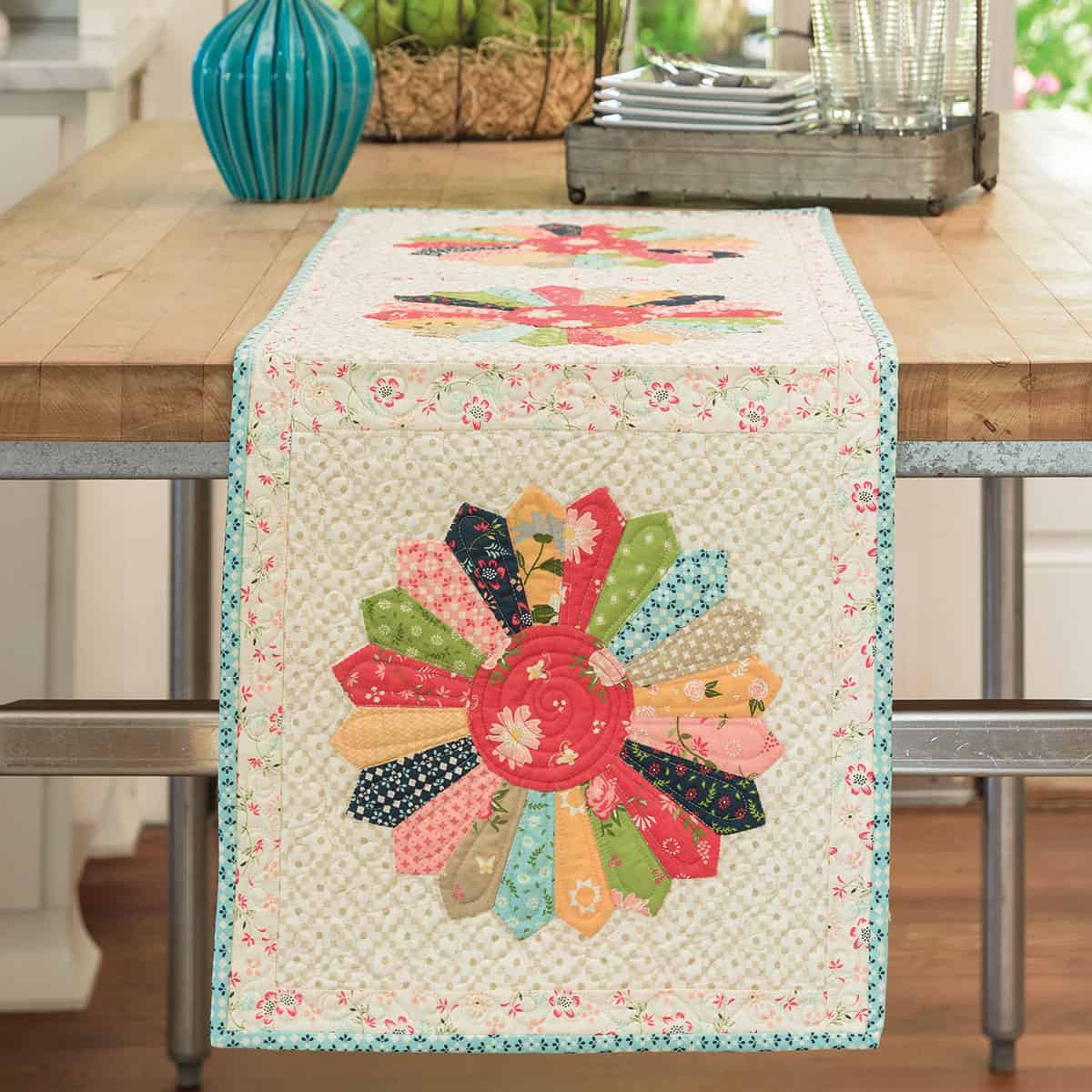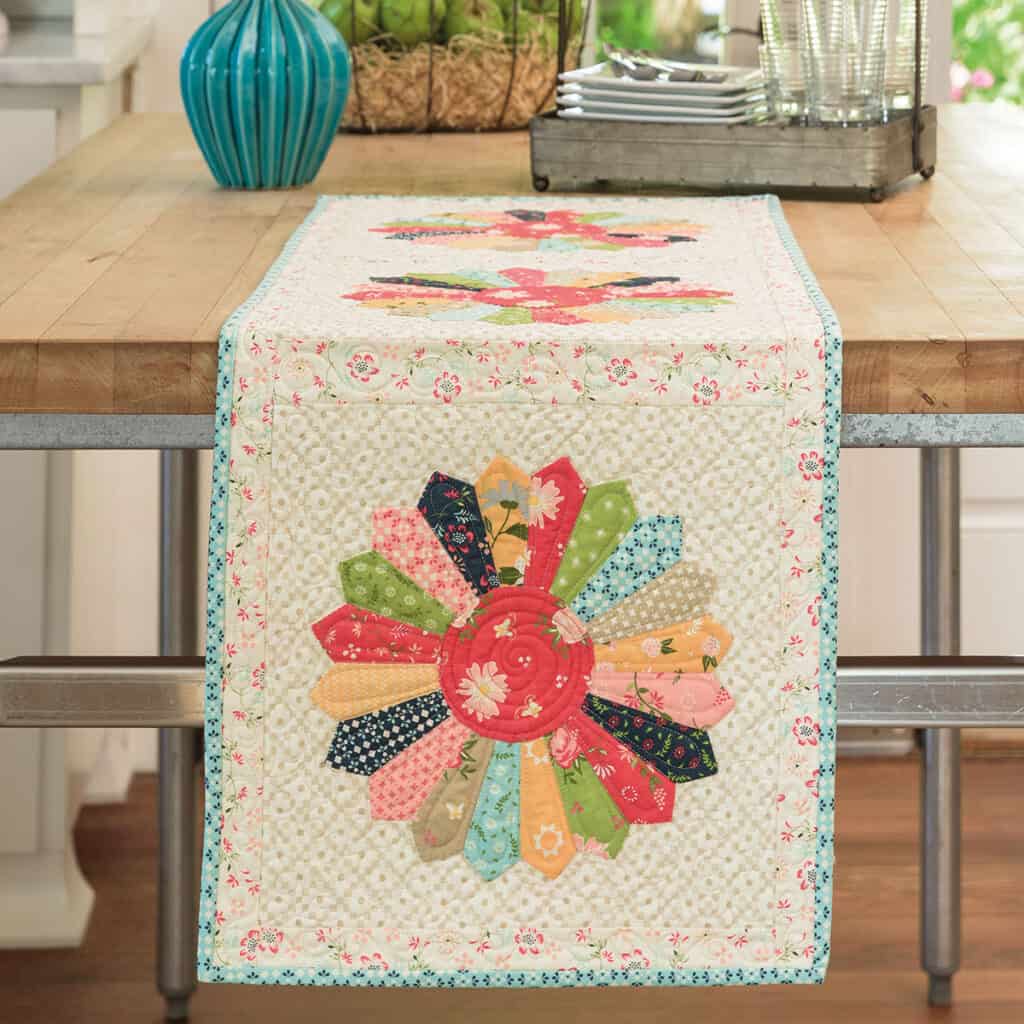 Happy quilting, and thanks so much for stopping by!