Hello, friends, and Happy Thursday! Today I'm sharing a quick-to-make Scrappy Patchwork Pillow Tutorial + Video demonstration for making this fun and easy pillow. You can use your favorite scraps, or you can use a Moda Mini Charm Pack along with some additional fabrics. I used our Seashore Drive fabrics for my pillow and hope you'll enjoy making some of these pillows in your favorite fabrics.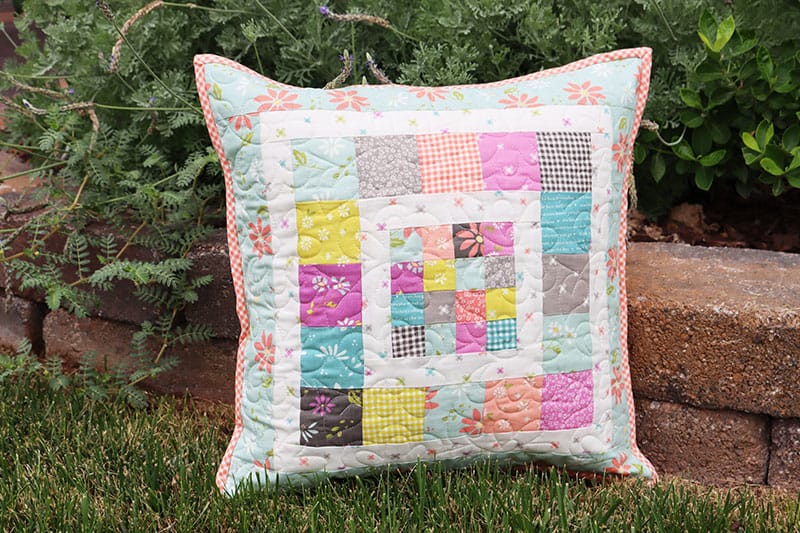 Scrappy Patchwork Pillow Tutorial
Patchwork Pillow Fabric Requirements + Instructions
I have a PDF download you can find that lists all of the fabric requirements along with the basic steps to complete the pillow top. Click here to get the PDF download, or click on the button below. And be sure to watch the assembly video for even more information. Also, you can make a flap-back or a zipper-back in order to finish the pillow. Find information on both types of pillow backs below:
Scrappy Patchwork Pillow Tutorial Video
Watch the Scrappy Patchwork Pillow Tutorial video above, or go here to watch it on our YouTube channel. In this video I walk you through each step of making the pillow top. When I filmed I thought I might do some straight or wavy-line quilting on this one and mentioned that in the video. However, I ended up having my friend Gail do an all-over floral pattern since I was taking her some other things to quilt. In the video, I also share instructions for the wavy line quilting settings if you have a Janome sewing machine.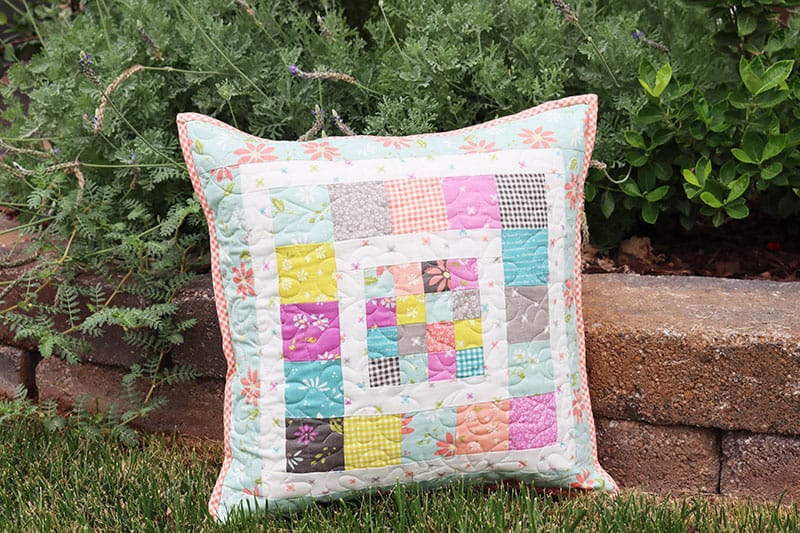 Happy quilting, and thanks so much for stopping by for the Scrappy Patchwork Pillow Tutorial!