Hello, friends! Today I'm sharing the first official Blockheads 5 Block 1. (Last week's block was a fun bonus block perfect for using as your signature block). This week's block is shared by original Blockhead member Betsy Chutchian, and I love, love, love her block this week. Keep reading for all of my tips and ideas for this week's block.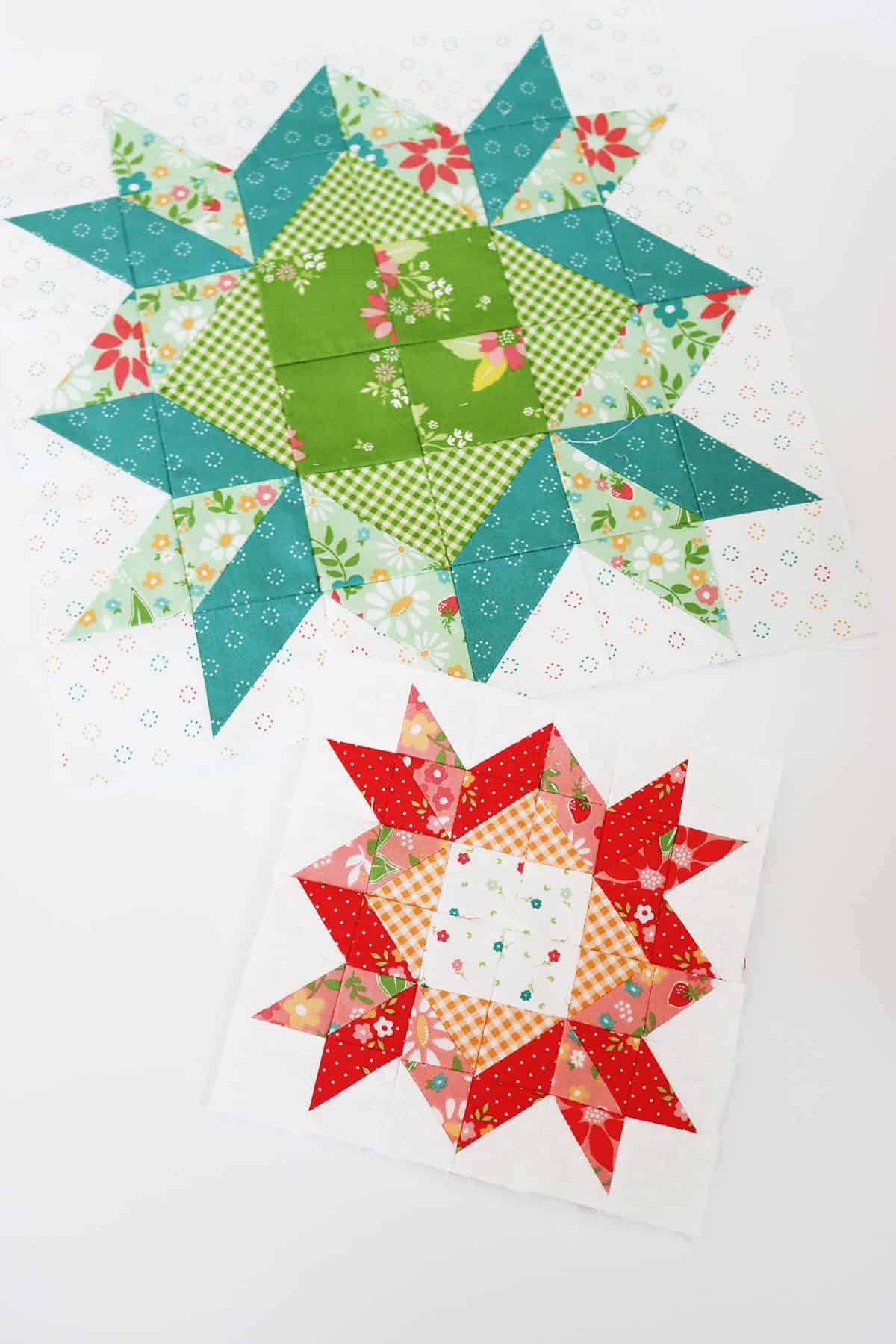 Blockheads 5 Block 1
Block 1 Details and Tips
This week's blocks from Moda designer Betsy Chutchian were so much fun to make. I did something just a little differently with the centers and actually love both looks. Whether you use a dark or a light print for the block center is up to you. Both looks are striking! Below you'll find a few tips for accurately piecing this week's block.
You might want to consider using triangle paper for the hst's in this week's block. Use this paper for the large block and this paper for the small block.
Lay out your fabric selections before beginning to sew to make sure you like the contrast between the different colors and prints.

Resources & Previous Week Block Pattern Links
Each week I'll share the link to the previous week's block and helpful resources for your reference.
Visit the Moda Blockheads 4 Resources page here.
And find the Moda Blockheads Facebook Group here.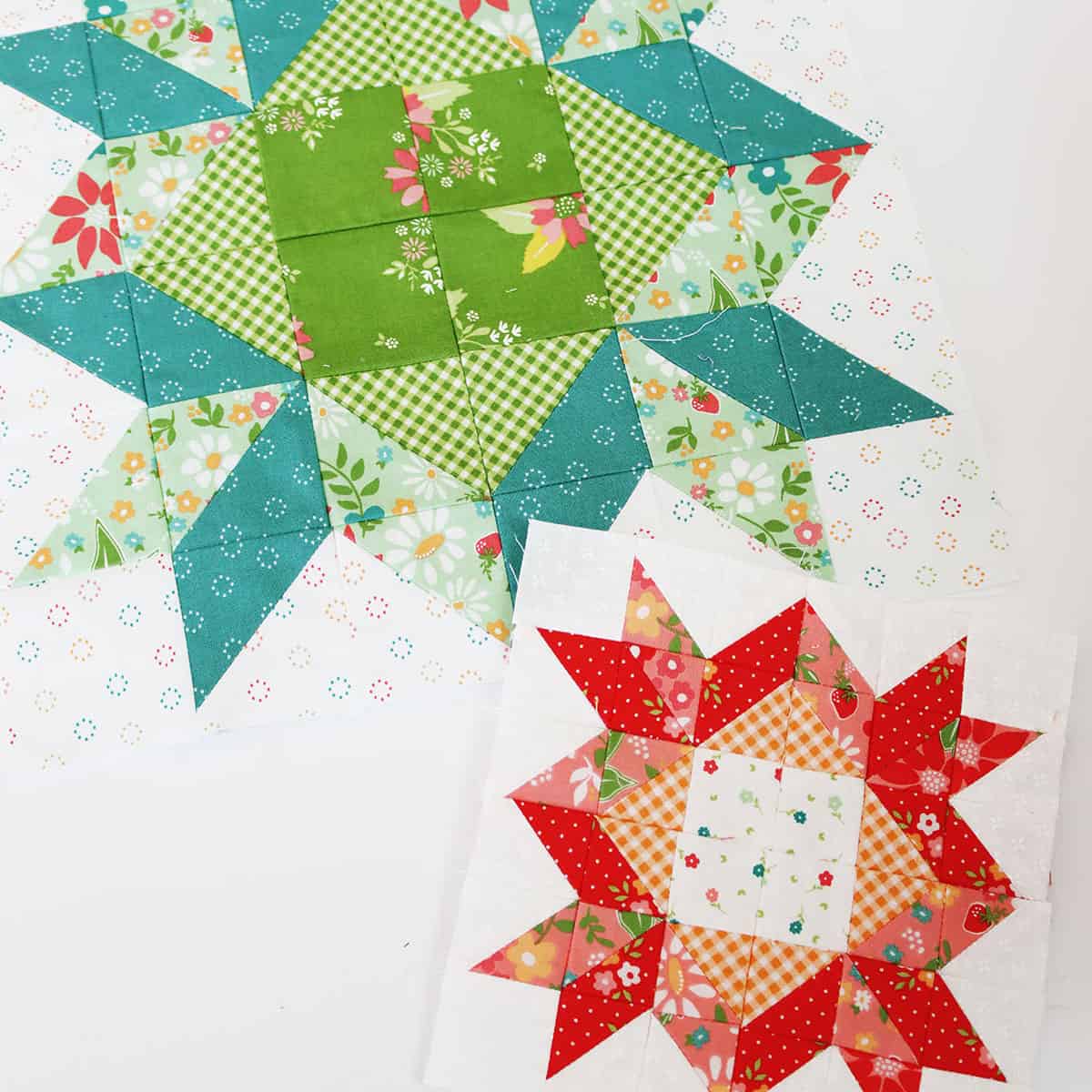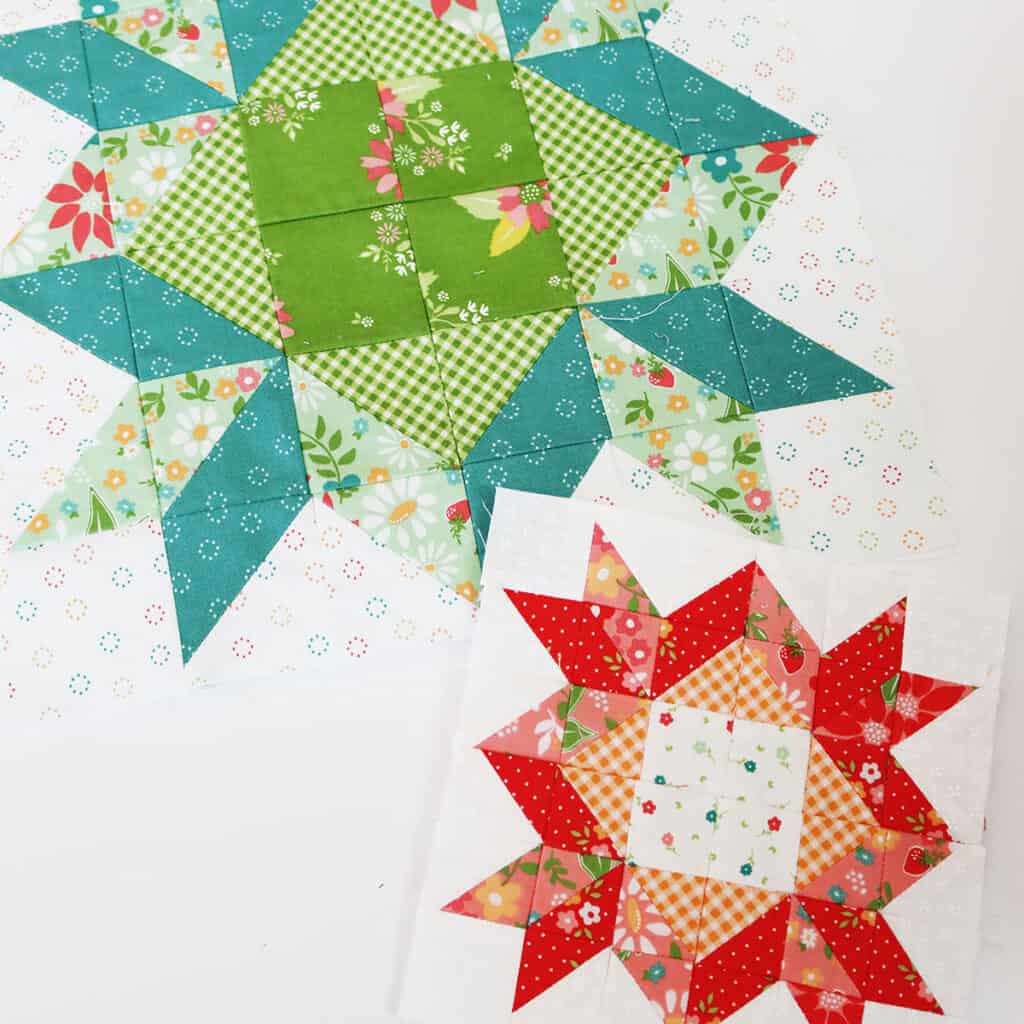 The Next Block
Thanks so much for reading my Blockheads 5 Block 1 post. Be sure to stop by next Wednesday, September 20th for block 2.
Happy Quilting!