Hello, friends! Today I'm sharing ideas on Quilting Fabric Organization with an emphasis on storing your favorite fabric precuts. Additionally, I'll share resources for general fabric organization and storage. This is the perfect time of year to get organized and get ready for a busy fall season, so let's get started!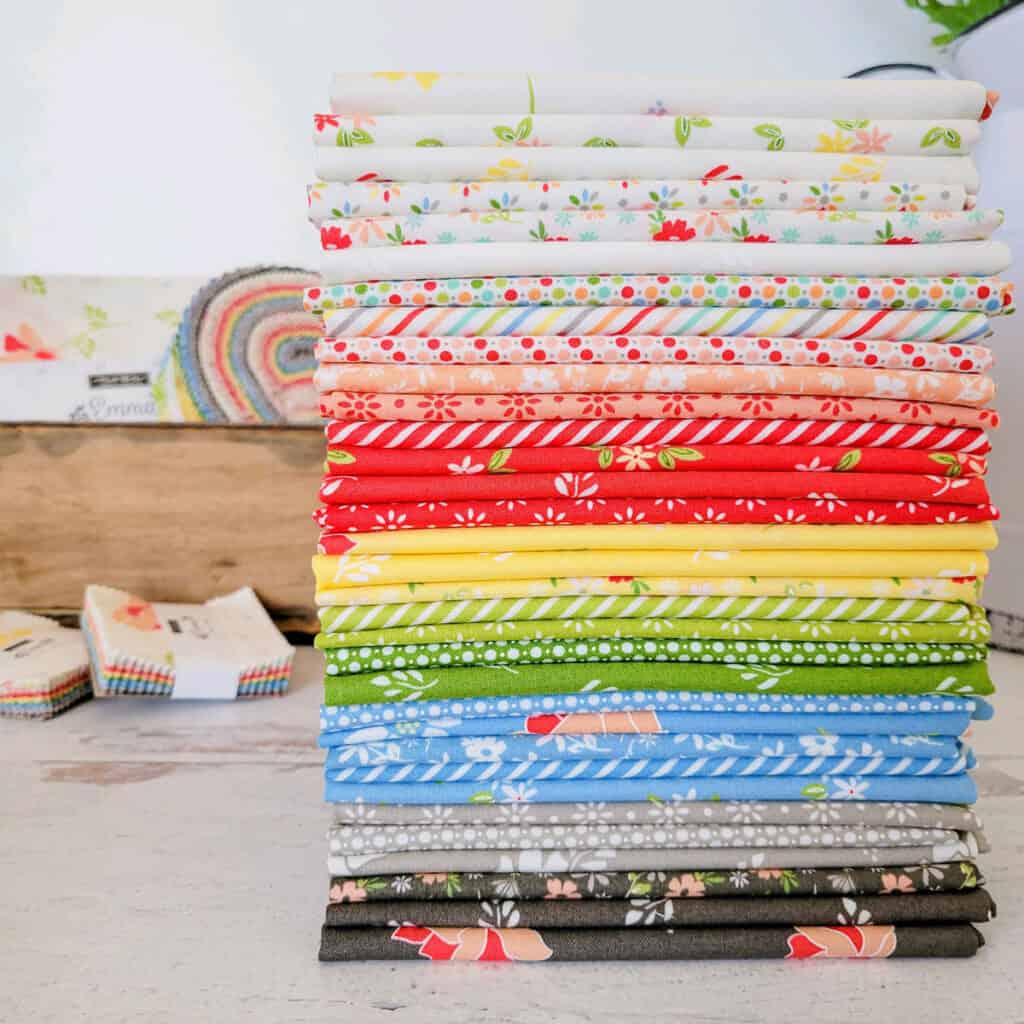 Quilting Fabric Organization: Precuts
How to Store Fat Quarter and Fat Eighth Bundles
I still remember purchasing my first Fat Quarter Bundle. It was such a big purchase, but that Fat Quarter Bundle provided fabric for a couple of quilts and several smaller projects. Fat Quarter Bundles contain an 18″ x 21″ rectangle of each print from a collection. (The number of prints in a collection varies.) Fat Eighth bundles contain a 9″ x 21″ rectangle of each print from a collection. Here are a few ideas for storing your favorite Fat Quarter and Fat Eighth bundles:
Store on a shelf by color, seasonal type, or designer
Place bundles in a basket and store on a shelf or in a closet
Store bundles in a drawer
Leftover fat quarters from opened bundles can be stored by color in decorative bins and baskets
Be sure to keep a list of the bundles you have on hand to refer to when looking for fabric for a new project.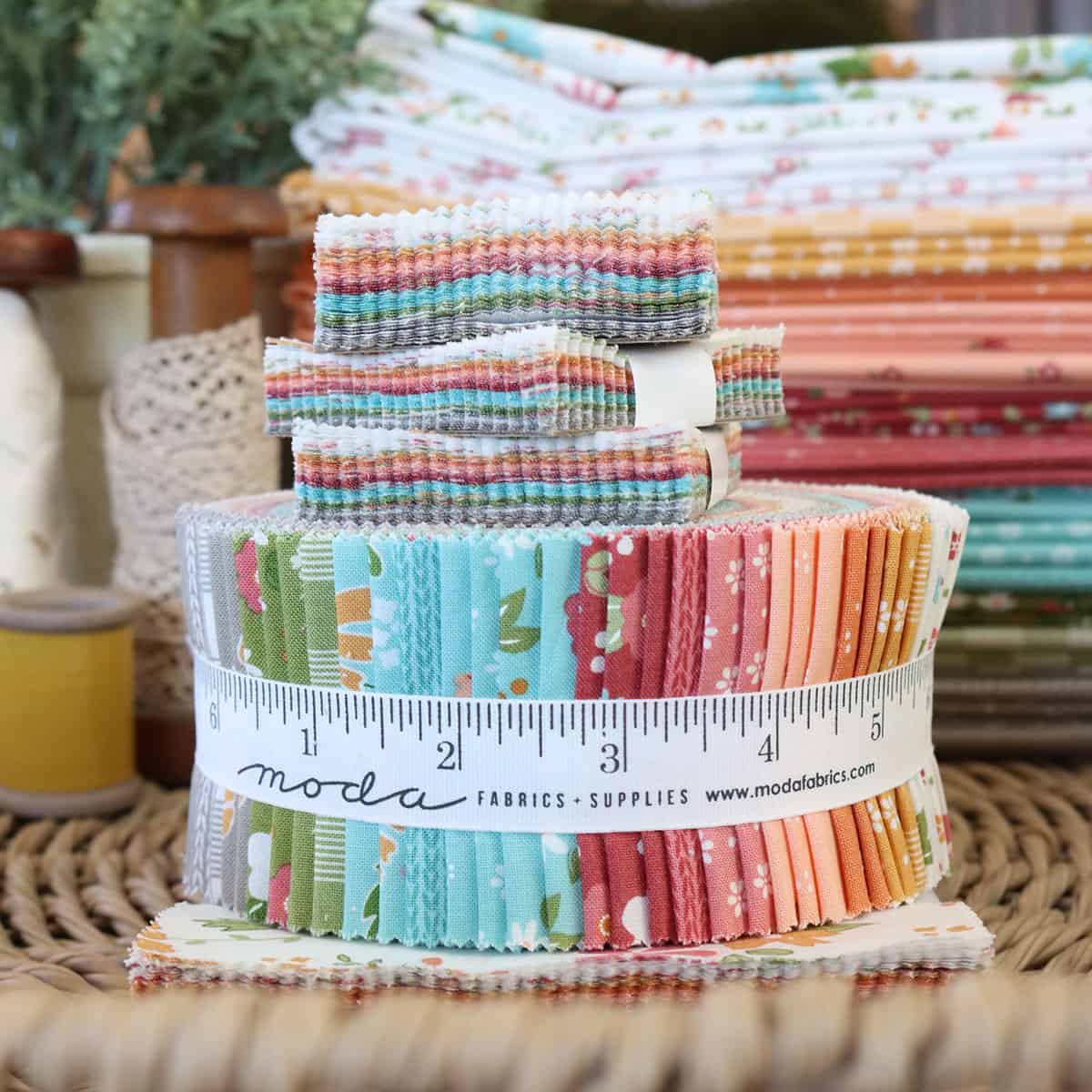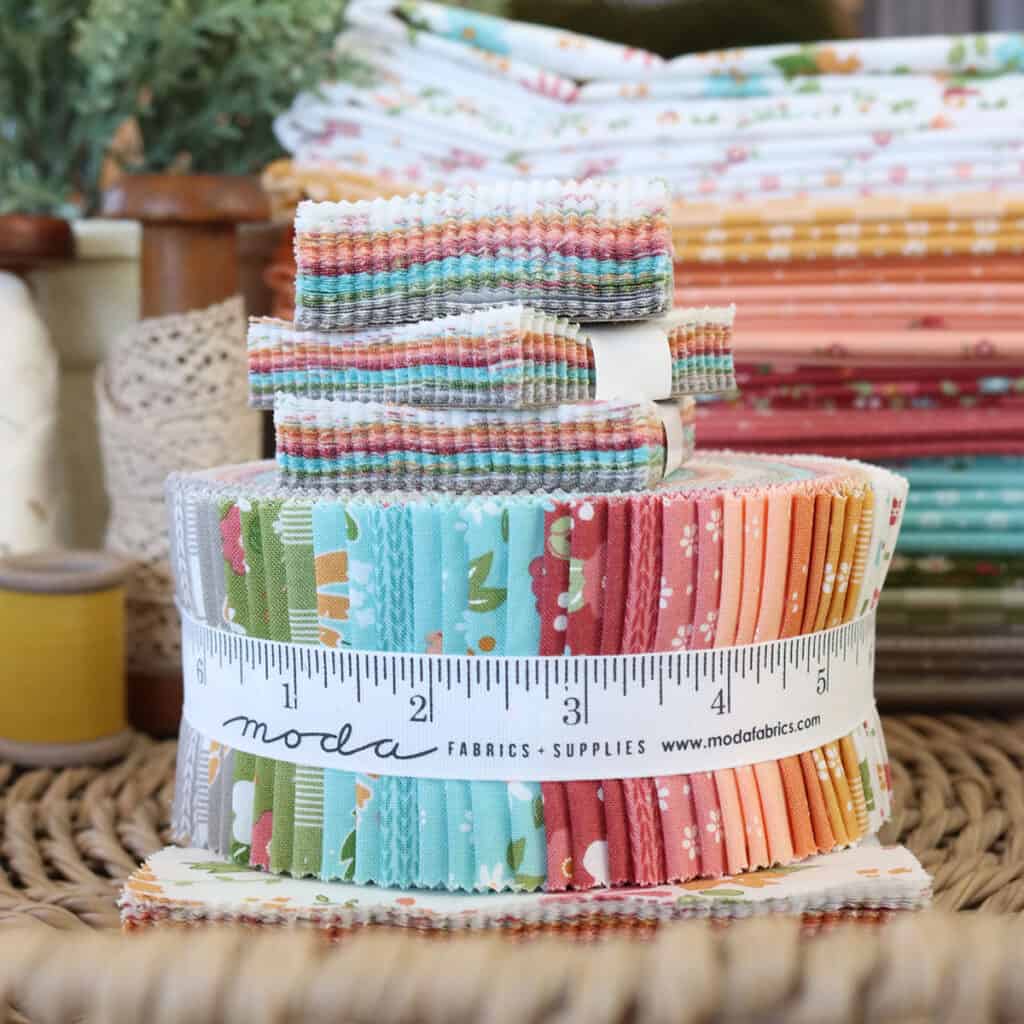 Storing Jelly Rolls and Honeybuns
Moda Jelly Rolls contain 42 fabric strips measuring 2 ½″ x 42″. They are rolled up into a delightful bundle and tied with a fabulous Moda ribbon. Similarly, Honeybuns contain 42 strips measuring 1 ½″ x 42″ also rolled and tied with a narrow Moda ribbon. Jelly Rolls and Honeybuns are ultra easy to store:
Stack Jelly Rolls & Honeybuns on top of each other on a shelf.
Place Jelly Rolls & Honeybuns print sides up in a drawer, basket, or bin, making it easy to see the fabric collection name and colors.
Keep a master list of the Jelly Rolls and Honeybuns you have on hand along with additional yardage you might have to coordinate.
PRO TIP: Use a lint roller on each side of each Jelly Roll and Honeybun when you get it to cut down on lint in the sewing room.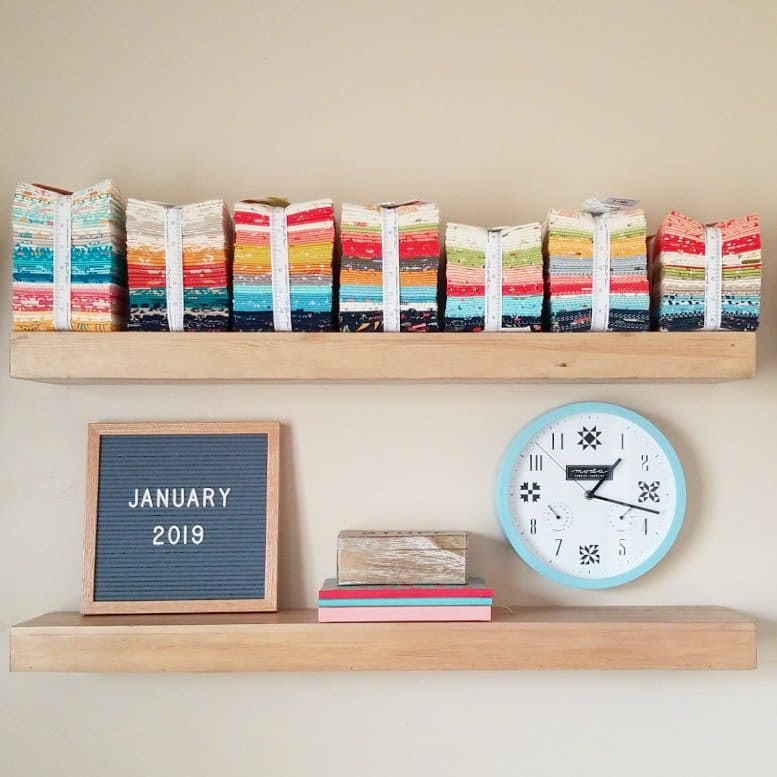 How to Store Layer Cakes, Charm Packs, and Mini Charms
Layer Cakes (10″ x 10″ squares), Charm Packs (5″ x 5″ squares), and Mini Charms (2 ½″ x 2 ½″ squares) are some of the easiest precuts to store. These precuts are generally just ½″ tall and so fit in lots of places! Here are a few of my favorite suggestions for storing these popular fabric precuts:
Since Layer Cakes, Charm Packs, and Mini Charms aren't very tall, they are easy to store in dresser drawers.
You can often find containers just the right size for charms and mini charms–keeping them together makes it easy to use a variety of these fabrics for a scrappy quilt.
Keeping a list of these precuts makes it easier to get them out of their storage container and into a quilt or project!
These boxes are wonderful for storing charms and mini charms neatly on a shelf.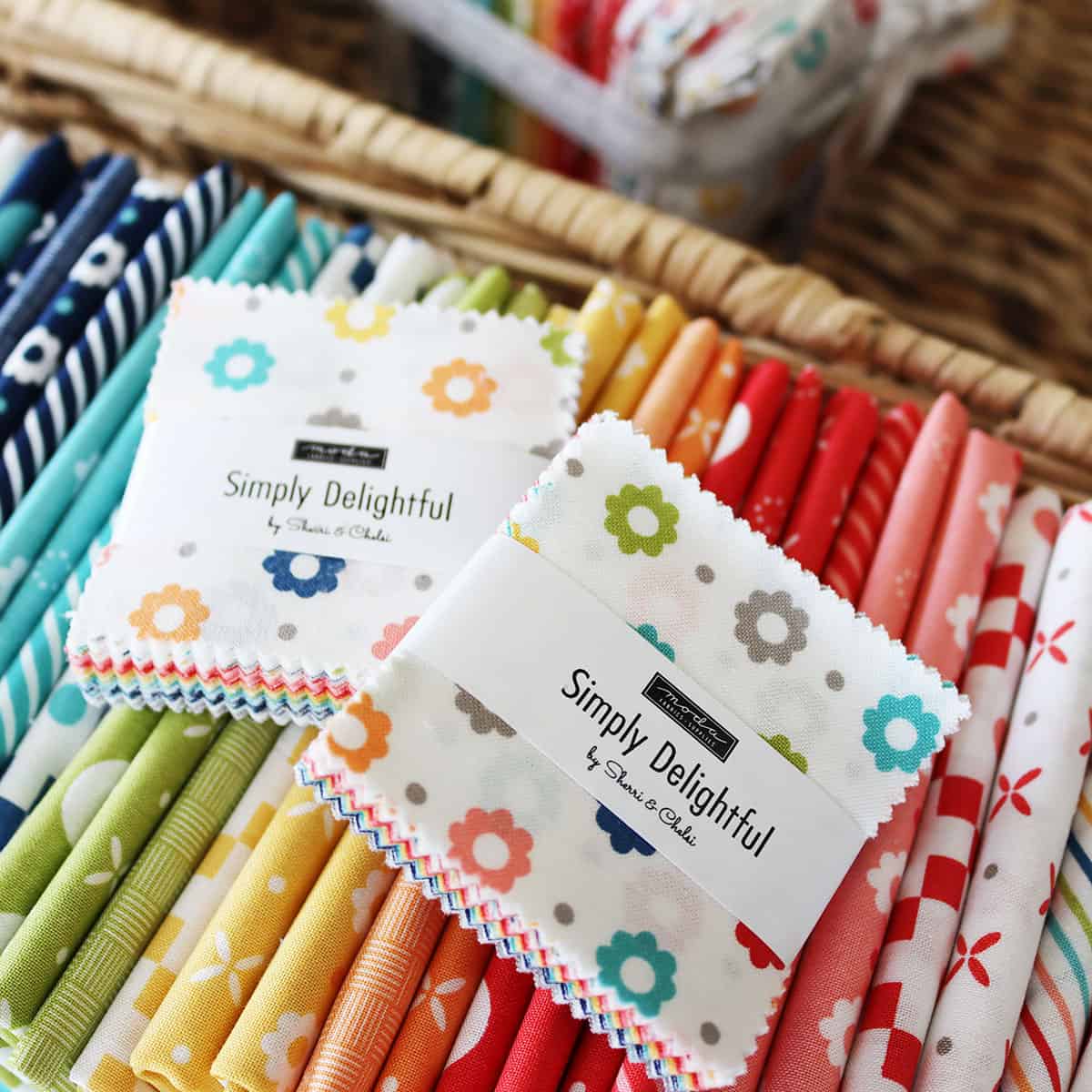 Resources for Fabric Storage in the Sewing Room
Below you'll find additional links for helpful ideas for organizing different types of fabric in the sewing room:
Thanks so much for reading today's Quilting Fabric Organization post. Do you have any tried and true ways to store your fabric precuts? Leave a comment below to share your ideas.
Happy quilting!