Hello and happy Wednesday! We have just one more week until the Block Heads 3 quilt along officially begins. I've started sewing blocks, and I know several other designers are busy sewing away right now as well. It's going to be an incredible quilt that you won't want to miss out on! So, I thought today would be a good day to share 10 Tips for Keeping Up with Block of the Month Projects. Because we all want to finish all of these projects that we begin:)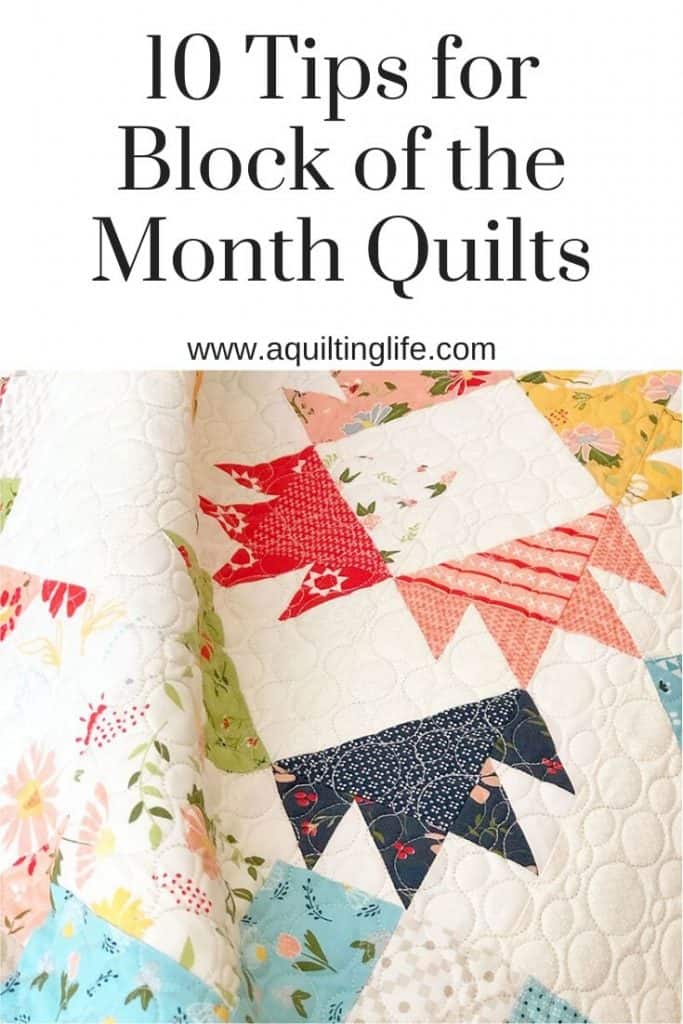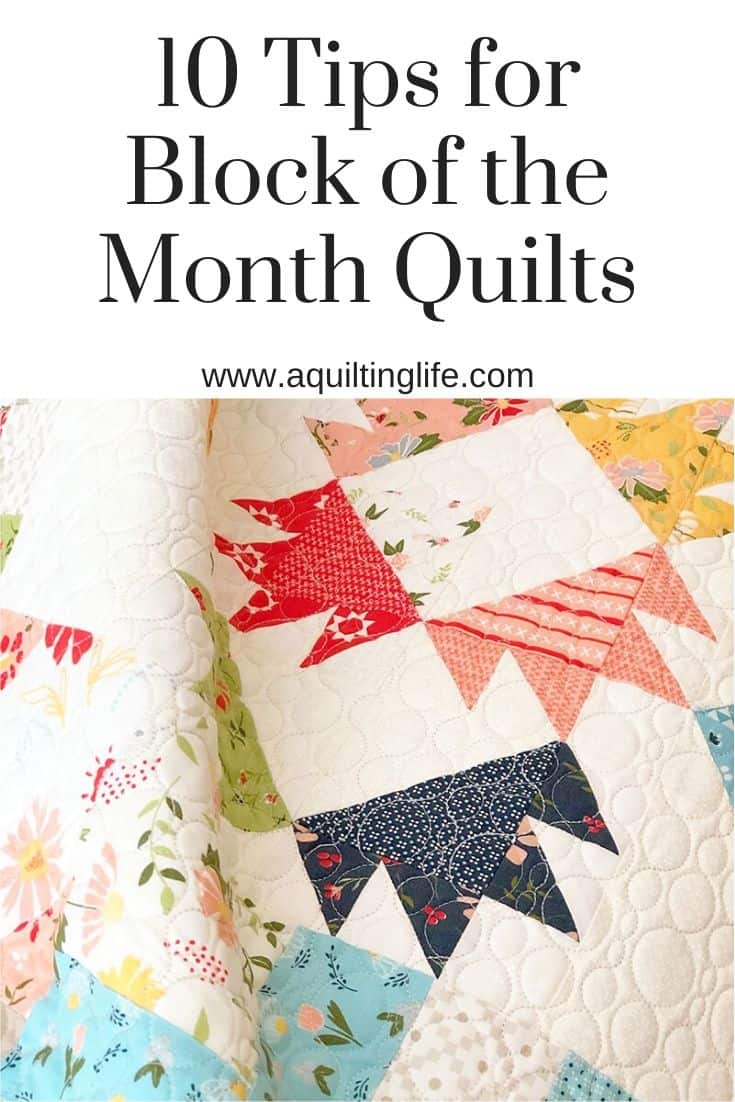 10 Tips for Block of the Month Projects
1. Keep a List of Your Projects
It's a good idea to keep a list of the Block of the Month projects you'll be working on throughout the year. You might even want to pencil in dates/weeks blocks are released or mailed. This is helpful so you don't forget about any of the projects you're working on.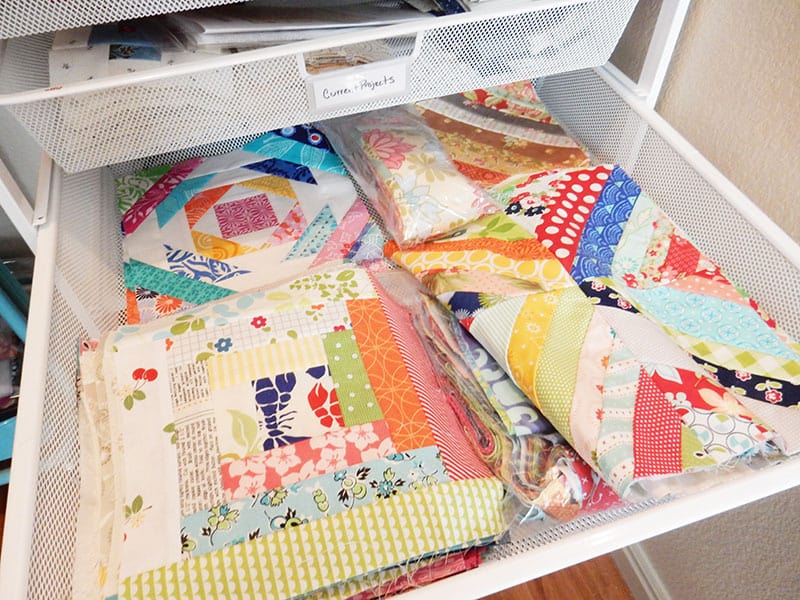 2. Create a Designated Storage Area for Each Project
Keep each block of the month project stored in it's own container or drawer in an easy to access place. Also store block left-overs with your finished blocks and patterns. This makes it easy to utilize left overs from previous blocks when needed. I add new patterns/fabrics to the storage drawer as soon as I get them.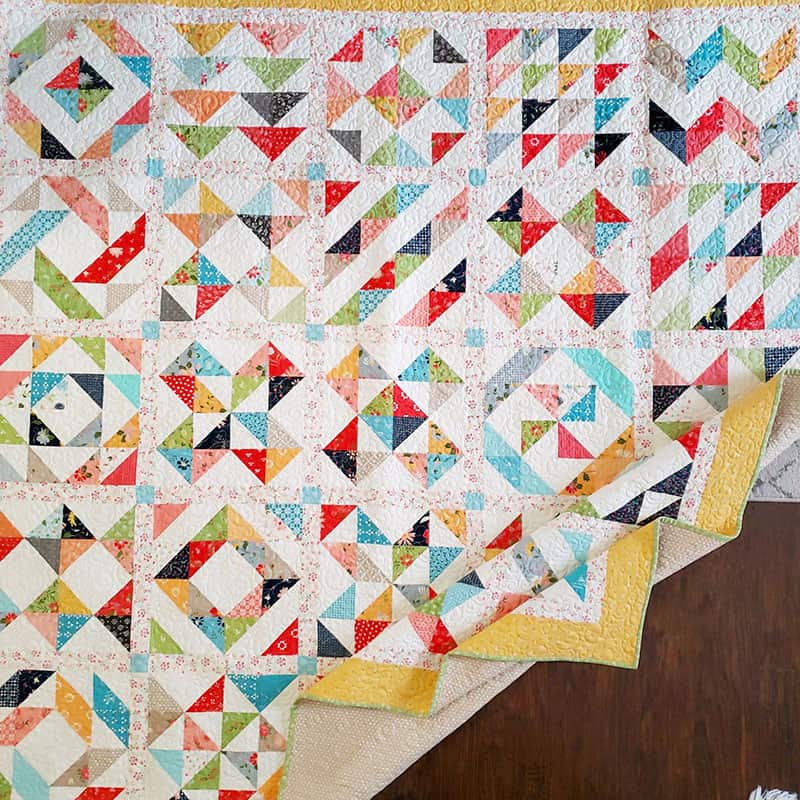 3. Begin Right Away
When beginning a new Block of the Month project, try to decide on your fabrics (if needed) as soon as possible. This way you can begin collecting them right away. Get extra yardage of your favorite prints to use for border and/or binding. Try to work on each block as soon as you get it. Sometimes this isn't possible, but a quick read of the instructions right at the beginning can help get you thinking.
4. What to Do if You Get Behind…
This is a trick a friend taught me back in my scrap-booking days. I was a bit overwhelmed with trying to get all of my children's scrapbooks in order, and she wisely said, "Do this year first, and then go back and do the earlier years as you have time." This is perfect advice for Block of the Month projects, too. Make the most recent block first, try to stay caught up, and then go back at the end to finish missed blocks.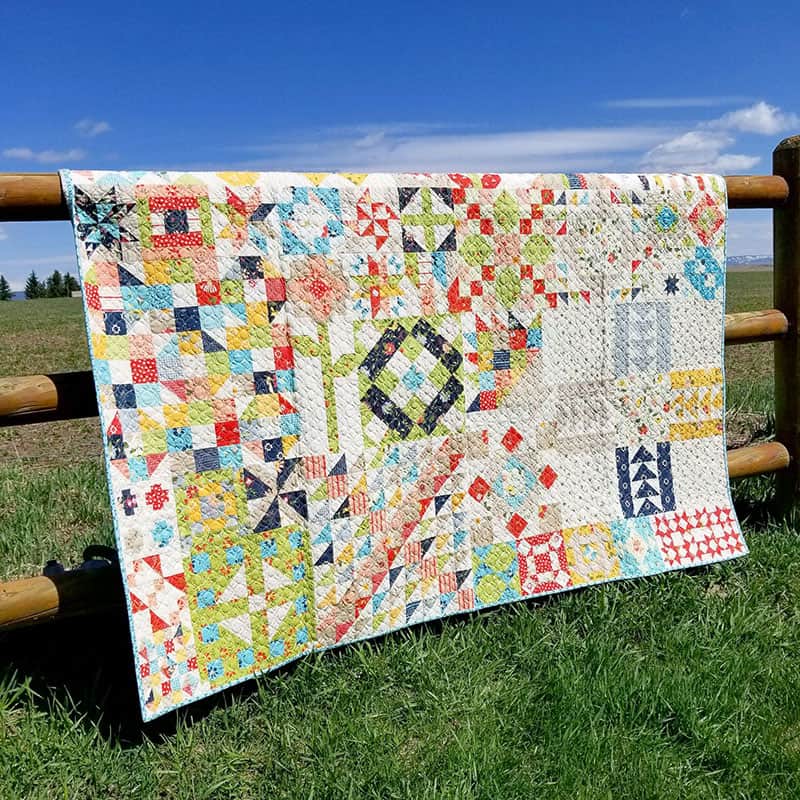 5. If Possible, Sew Rows/Sections as You Go
This isn't always possible since so many Block of the Month projects have mystery settings or limited setting information at the beginning. But for those projects with definite settings, starting to sew rows and sections together as you go can be a huge time saver in the end.
6. Know When Too Many is Too Many
Sometimes it's just not possible to work on everything on our lists (I know most quilters have a to-do list long enough to fill several life-times). Pick your favorites, and save the rest. I actually have a couple in storage that I still want to get to one day. I have all of the fabrics and patterns together in a labeled bin.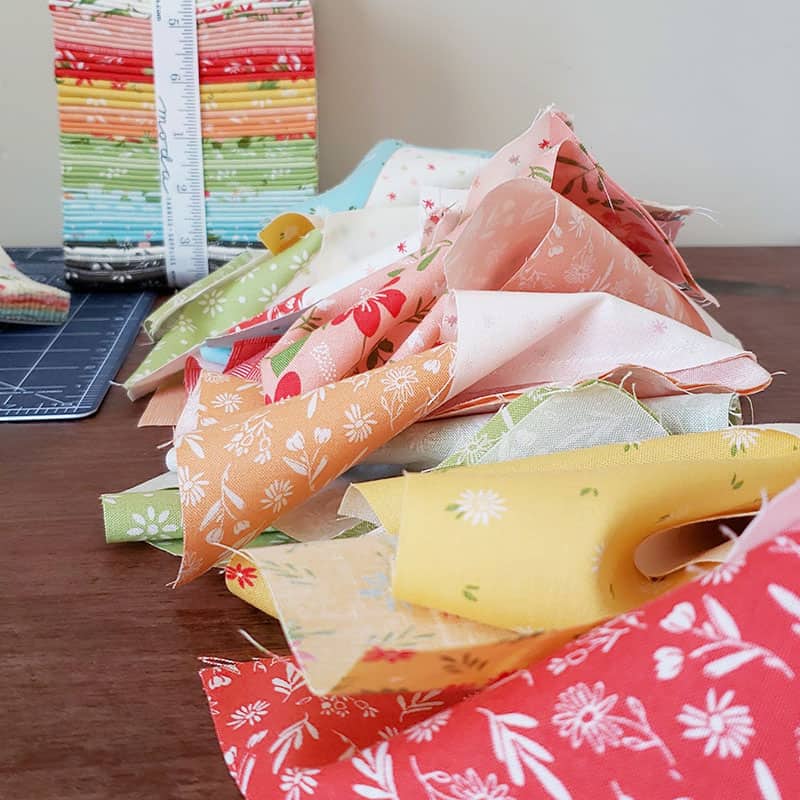 7. Time Block Your BOM Sewing
Pick a day or time each week or month to work on Block of the Month projects. This makes it easy to get caught up. Block of the Month projects are also great things to take on a retreat since you should have all of the patterns/fabrics together. Just remember to take extra background fabric along if possible.
8. Make an Alternate Version
If you can see there is absolutely no way you're going to be able to finish a Block of the Month project, go ahead an make an alternate version. Make a block for a pillow or a few blocks for a table runner and call it good. Donate the remaining fabrics or add them to your scrap bins and cross it off the list.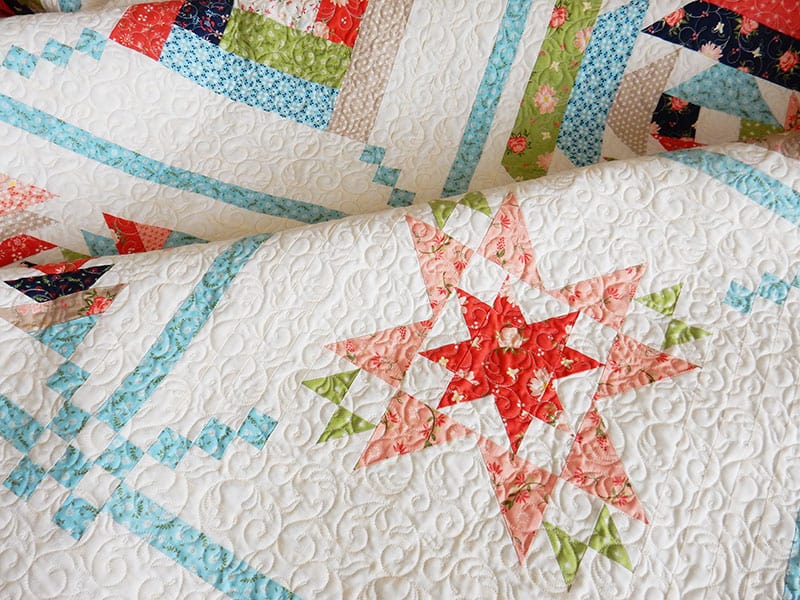 9. Gift It
I've used this one before too…I once saved everything for a fun Block of the Month I knew a friend would want to make and gifted it to her for Christmas at the end of the year. I was able to cross a project off my list, and she was able to make a quilt she wished she had signed up for!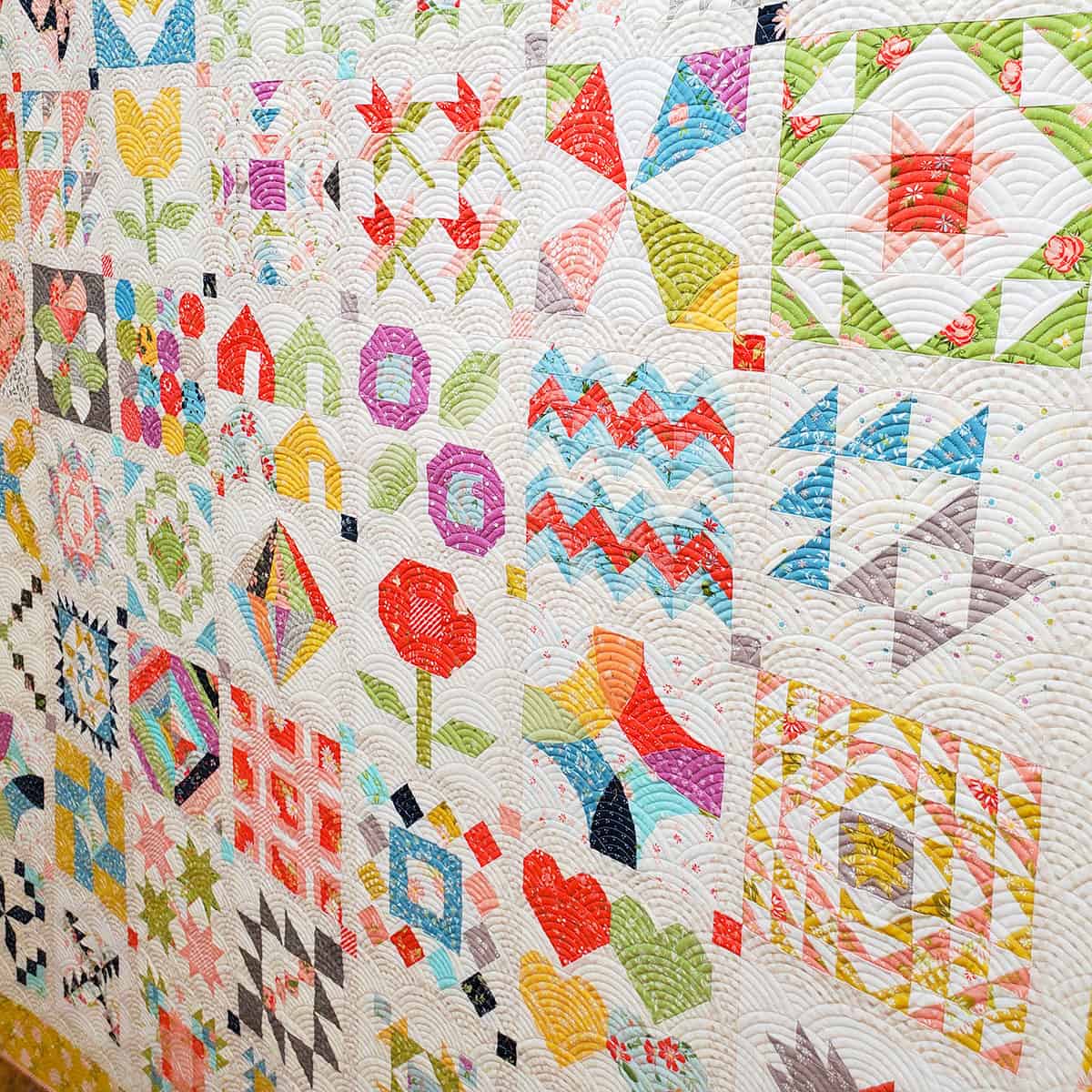 10. Keep a List of Finished BOM's
Finally, keep a list of Block of the Month projects you have finished over the years. This can be a terrific testimonial of how it really is wonderful to be able to accomplish large projects and goals just a little bit at a time–the whole eating an elephant concept brought to life in the quilting room!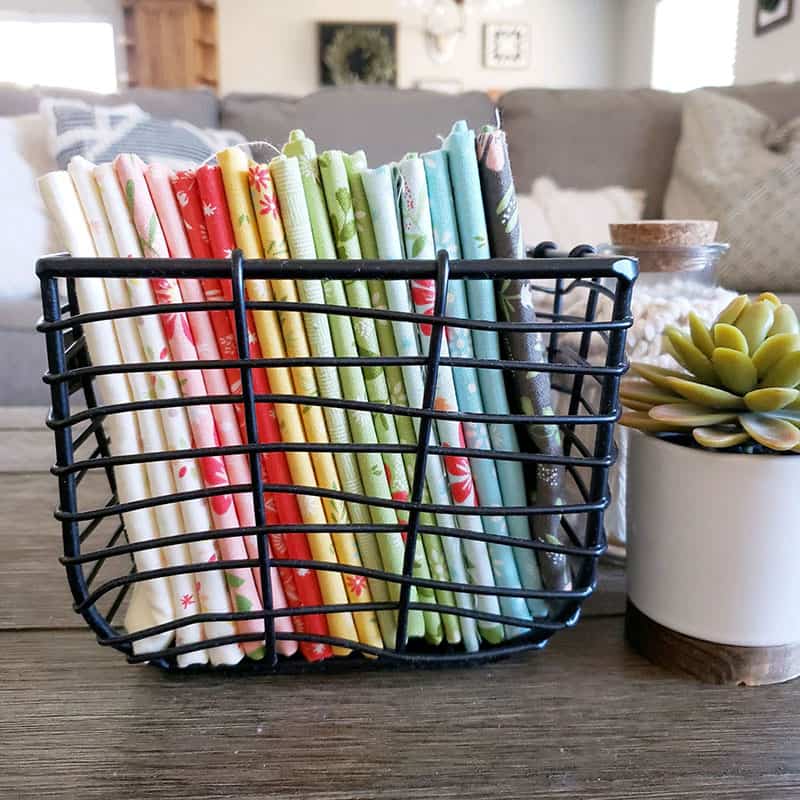 My 2020 Block of the Month Projects
I hope some of these ideas and tips for Keeping Up With Block of the Month Projects are helpful! I'm sewing along with three this year: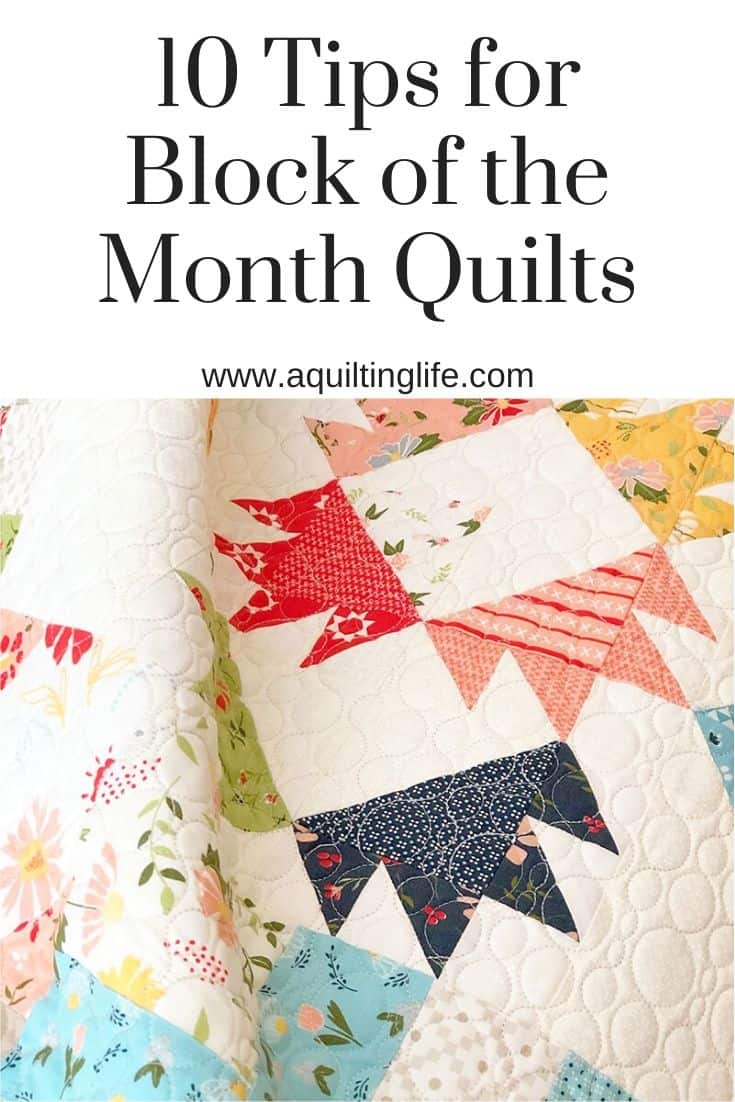 Happy Quilting, and thanks so much for stopping by! Be sure to stop by next Wednesday for my first Block Heads 3 post!