Hello and happy Friday! Today I'm sharing the Sunday Best Quilts Sampler Finishing Instructions! It's bittersweet that today is our final day because this journey has been so much fun. I think we are going to need to have a finished quilt tops parade after the first of the year sometime to see all of these beautiful quilts after they are put together!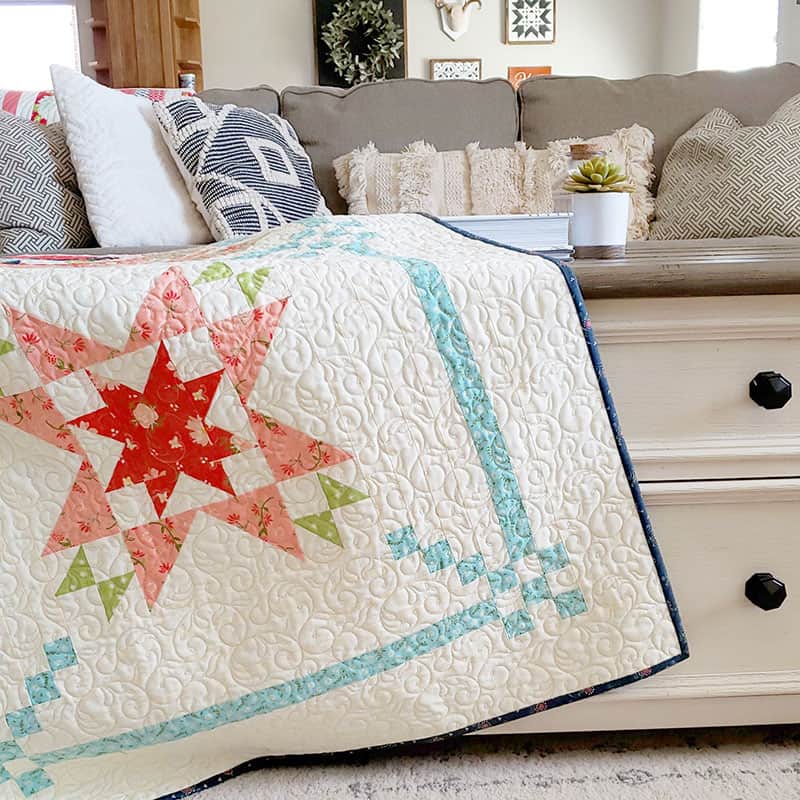 Sunday Best Quilts Sampler Finishing
First, the dainty blue floral fabric I used for my sashing borders and nine-patch blocks can be found here. I actually used a print from our Walkabout collection for the binding, but this one from Harper's Garden in similar. Next, you'll notice by looking at my Sunday Best Sampler and at Corey's that we both did something just a little bit different when finishing our quilts. I added a plain border on the outside of my quilt making mine just a bit larger than Corey's (Corey's quilt finishes at while mine finishes at). Yardage and the border size is included in our finishing pattern if you want to add the outer border.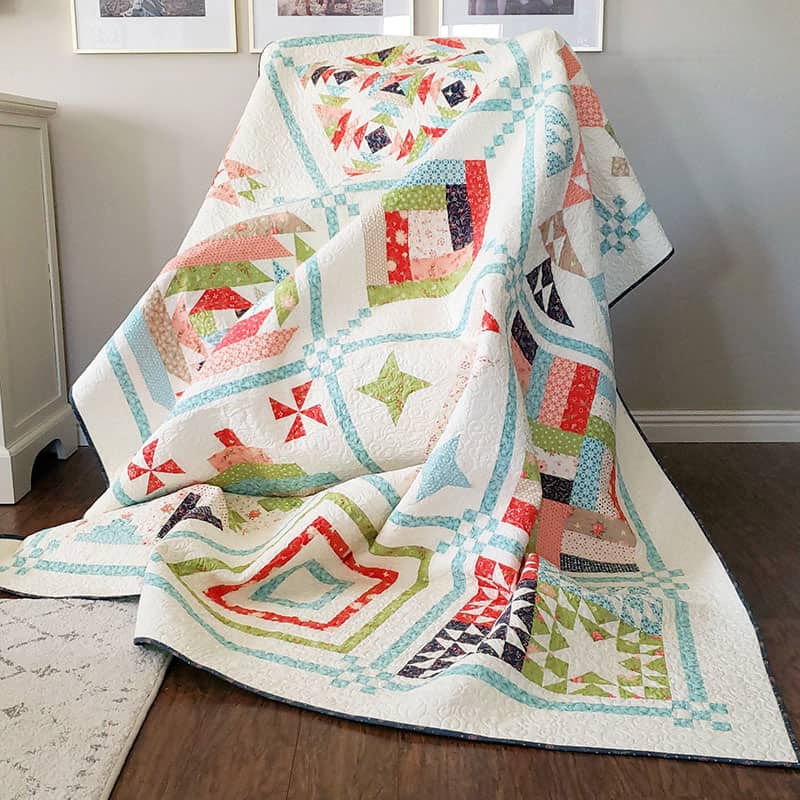 Sampler Quilt Finishing PDF
Click here to download the free PDF for finishing your Sunday Best Quilts Sampler, or click the button below.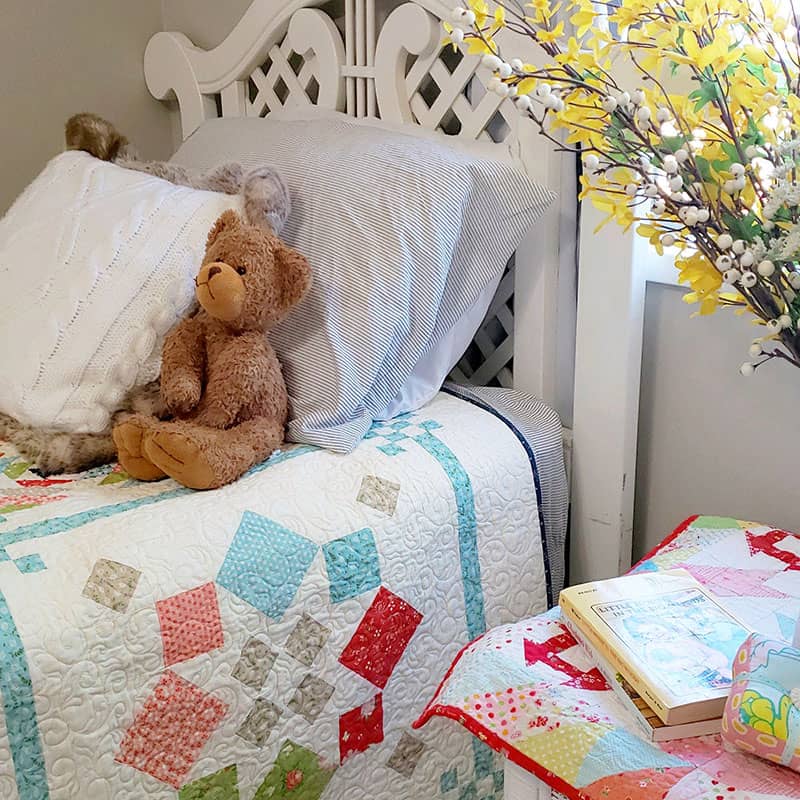 Sunday Best Quilts Sampler Links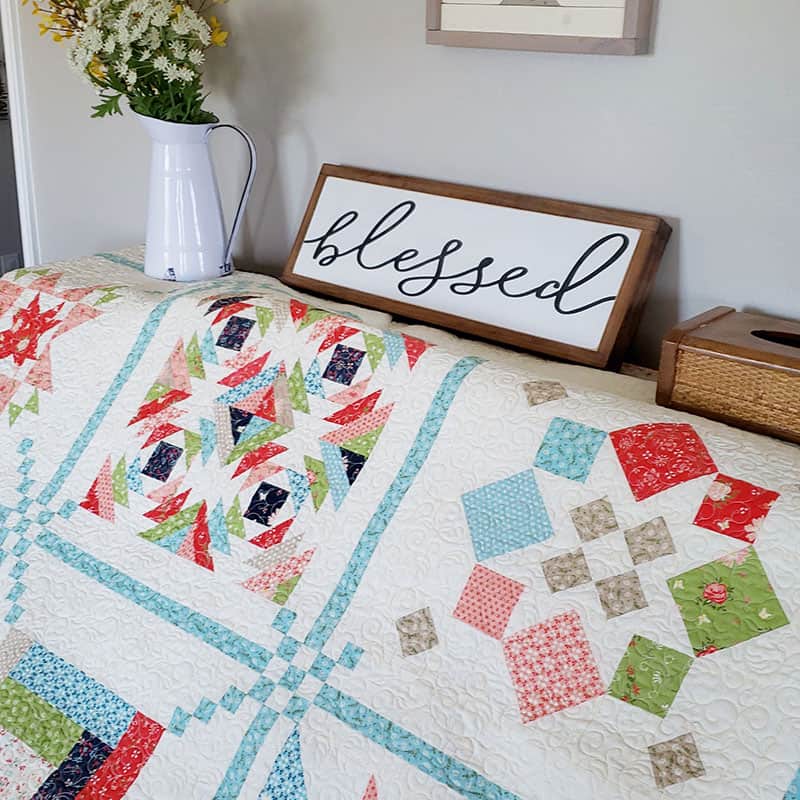 More Sunday Best Quilts Sampler Sew Along Information
Be sure to visit Corey's blog today to see if she has any tips and tricks for her block.
Follow along on Instagram: Corey (@corianderquilts) and Sherri (@aquiltinglife).
Use our hashtag #Sundaybestquiltssampler when posting photos of your blocks.
And if you still need a copy of the book to join in, find copies here on Amazon or autographed copies here.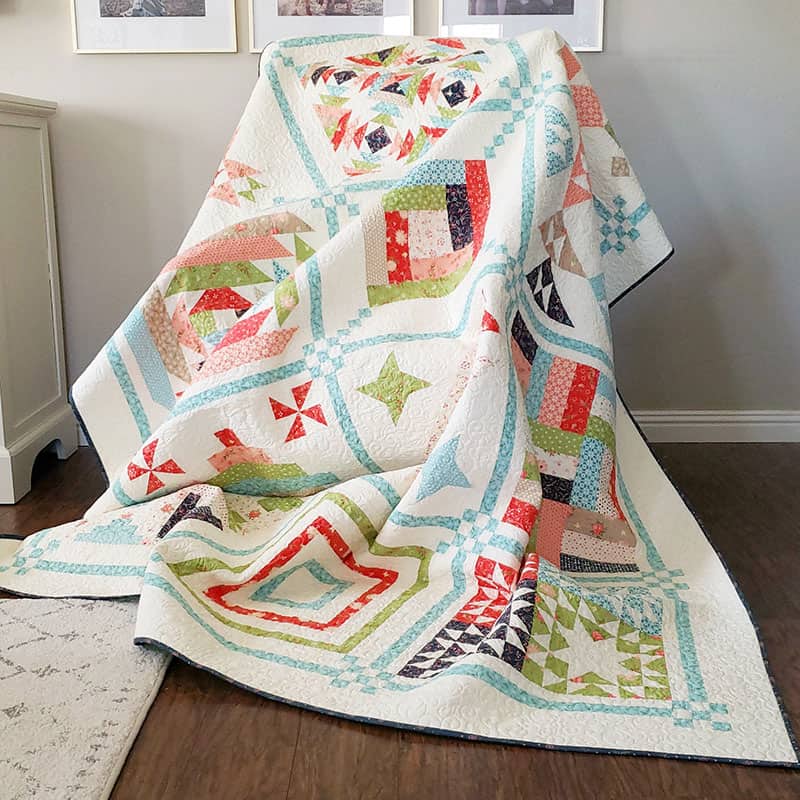 Thank You!
We so appreciate everyone who sewed along and who followed along with our Sunday Best Quilts Sampler. It has been so much fun and definitely a highlight of the entire process of creating this book. We hope you'll love your sampler and that you will also perhaps want to make the full-size versions of some of the other quilts in our book. Thank you so much, and Merry Christmas everyone!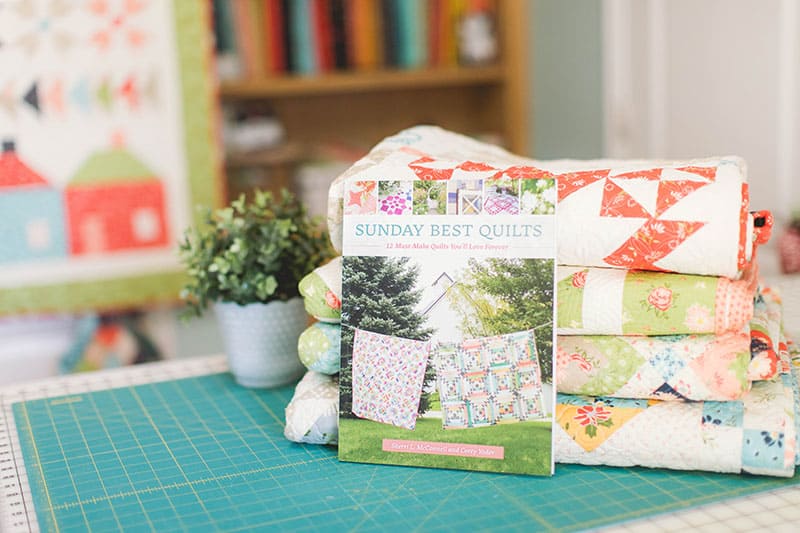 Happy quilting!