Now that the unofficial start of summer has arrived, I'm thinking about my summer quilting goals.  At the beginning of 2018 I decided to organize quarterly with mid-quarter checks on progress to help keep me on track.  My second quarter mid-check up is a little late, but at least I'm getting it done!  And I really do think it helps to go over and change quilting goals as needed as frequently as needed!  I've completed several projects lately I can't share for a while, but I'm getting close to finishing those up.  It will be nice to be able to devote more of my sewing time to some of my current works in progress!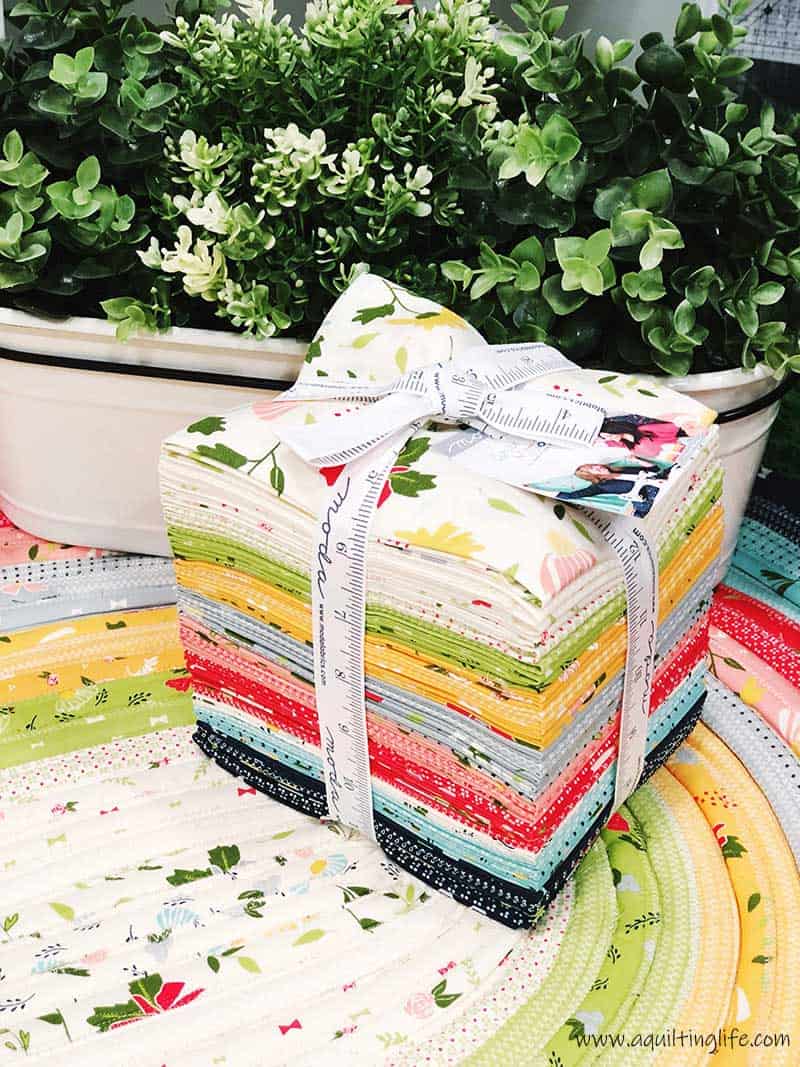 I set my second quarter quilting goals back in April (see this post), and as I went to review them I realized I have accomplished a couple and need to change a couple!  Nearly all of the small projects with Clover Hollow that I planned to make for our Quilt Market booth got done in time.  I've stayed caught up with block-of-the-month projects, and I've done pretty well at accomplishing some organizing projects.  But after this weekend's decorating, I really want to make some red, cream and blue pillows and pillow shams!  So that's what I'll be working on next!   My Village house quilt will just have to wait just a little bit!
Another of my quilting goals for this year was to start on some Christmas pillows for gifts.  I just finished a Christmas project using these Christmas Figs fabrics and have some scraps that are perfect for pillows.  So the plan is to cut out my red, cream and blue pillow shams and some Christmas pillows soon!   And…I have something  fun to share with you next Wednesday that I'll be needing to stay caught up with! Be sure to stay tuned for that!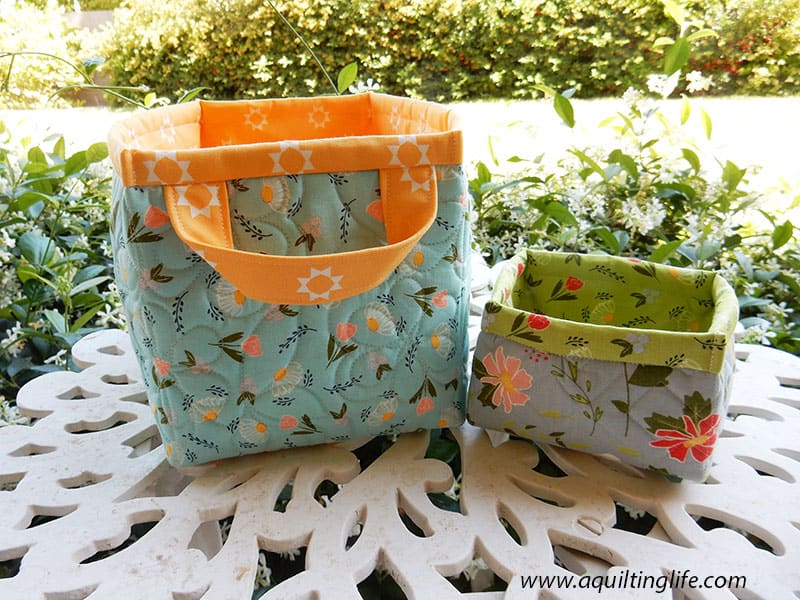 Also, I might try to squeeze in one more of the larger Contain Yourself bins pictured above. I realized the other day that these large rectangular bins are really great for fabric storage. They are the perfect depth for my shelves and fit folded fat quarters perfectly!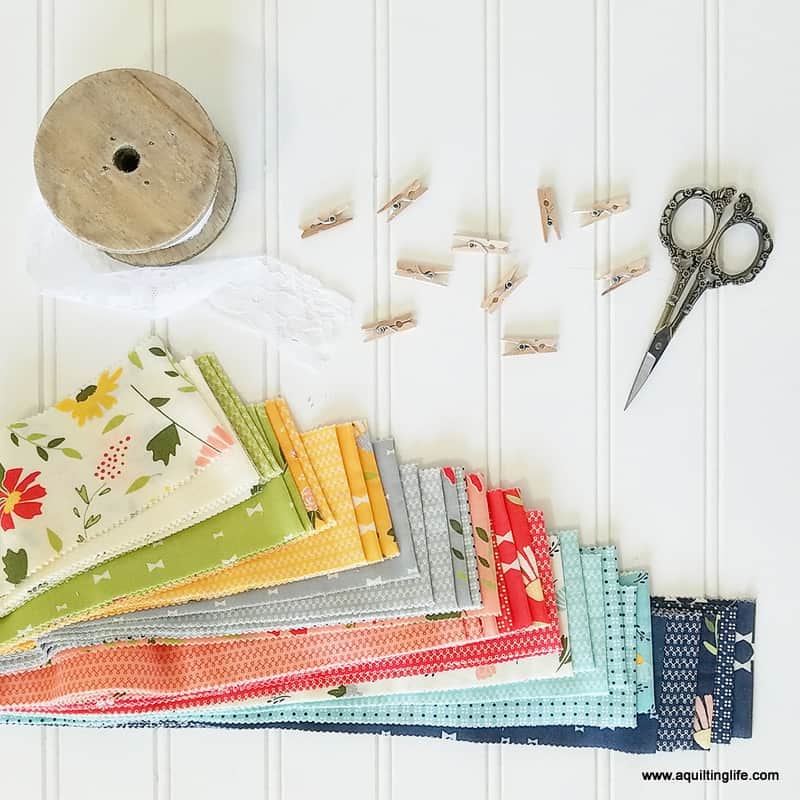 So, those are my quilting goals through the end of June.  What are your sewing and quilting goals right now?  I'd love to hear!  If you need a little inspiration to help decide on projects, I've listed some of my organizational/goal setting posts below.
Three Posts to Help You Get Ready for Summer Sewing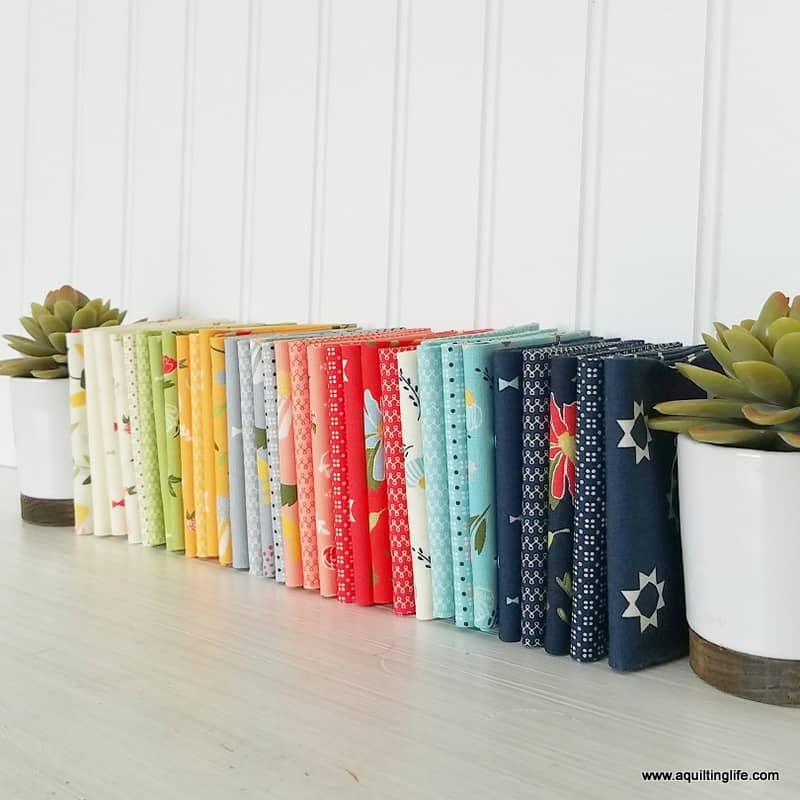 Have a wonderful Wednesday, and thanks so much for stopping by!