Hello and happy Memorial Day!  I'm  truly grateful for all those who have served and for those who have given their life so that we might have freedom.  Yesterday I was privileged to be able to hear two Veterans speak at church; one served in Korea and the other in Vietnam.  They were both incredibly inspiring and so full of humility and love of country!  I always take the Memorial Day weekend to get out my patriotic quilts and switch up our quilt décor for the summer!  My red, white and blue quilts are some of my favorites!
I love getting out my patriotic quilts for the summer (and it's always hard to put them away in the fall).  Sometimes I feel like I should keep one of our rooms decorated in these colors all year long.  This year I added just two new patriotic quilts to my collection, but they are both new favorites!  I recently shared my finished red, blue and cream sampler, and last fall I finished up a new red, cream, and blue table runner!  I'm looking forward to using both of these this summer!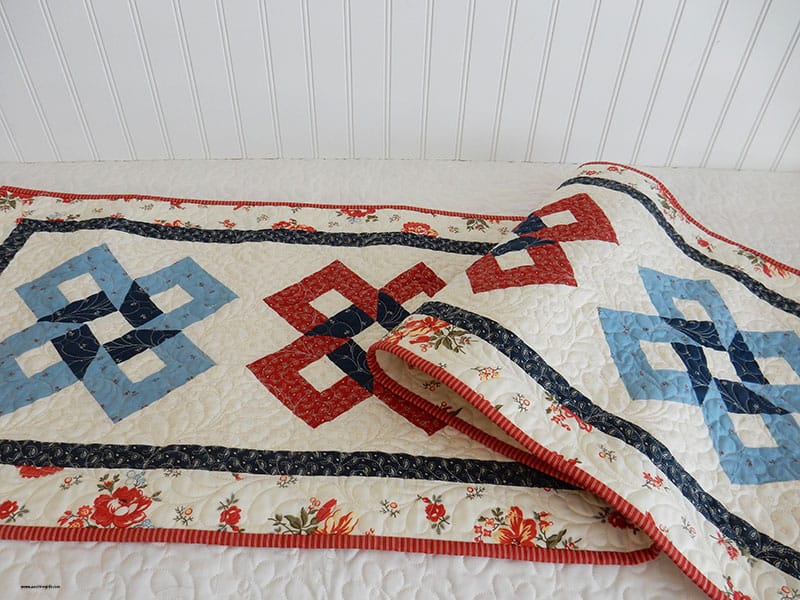 I don't have the new table runner on our dining table yet, but I will very soon!  You can find the book that includes the pattern for this runner here.  And read my original post about it on this page.  I have another patriotic quilt I started last fall that I hope to get back to working on soon, too.  It will for sure be a 2018 finish.  You can see more about that blue and cream project here.
Tips for Decorating with Quilts around the Home
First, I pull out off of the seasonal quilts and quilted items I want to display.  You can see in the photo above that I have stacks of patriotic quilts, rolled up table runners, and even small décor pillows.  I always get it all out and put everything on the bed in the guest room.
Next, it helps to make a list of everything I have to help with future project planning.  I was pretty surprised by my count: 3 table runners, 2 place mats, 2 small flag pillows, 6 wall-hanging/table topper sized quilts, 8 lap/twin quilts perfect for display on my quilt ladders, 2 full-sized bed quilts, and 1 king-sized bed quilt.   I realized I need to make some larger décor pillows and pillow shams to match the bed quilts.  I'll be making those this summer.
Finally, I start placing things around the house, moving things around, layering, and taking pictures when needed to see what looks best.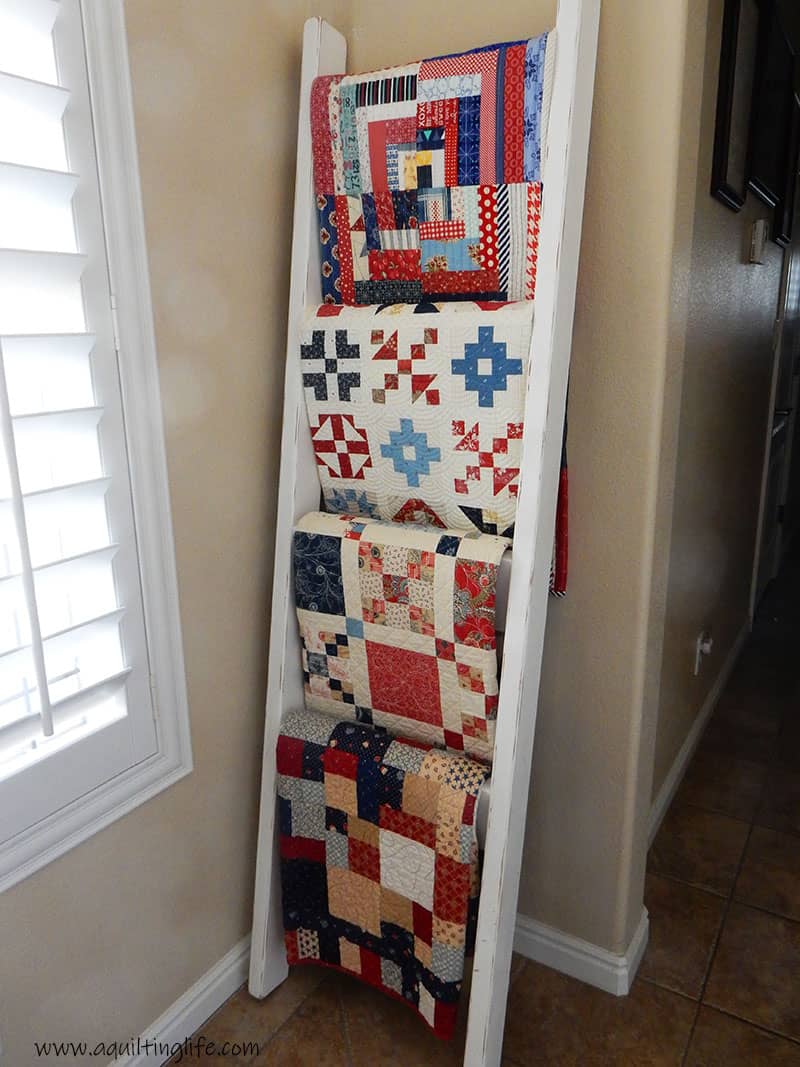 It's been so nice to walk past my entryway quilt ladder and see some of my favorite quilts on display for the summer!  I have another quilt ladder in our family room that displays even more of my medium-sized patriotic quilts…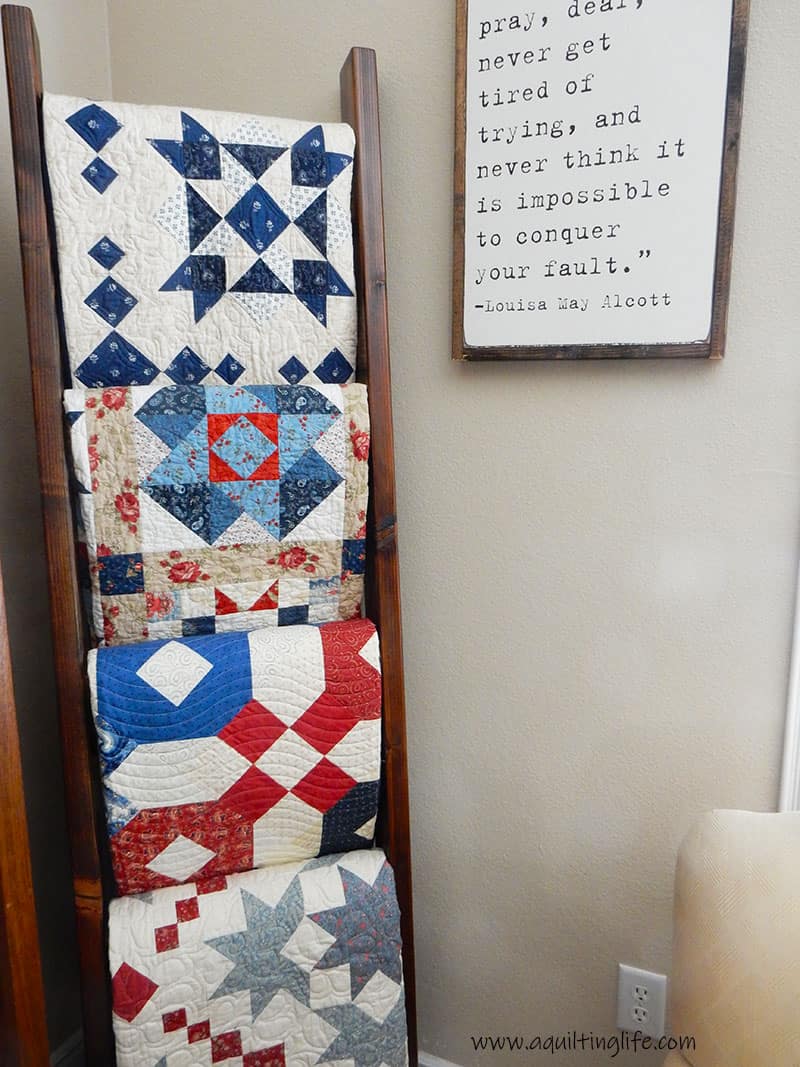 Only one of my patriotic quilts is away this summer; my Hometown Layer Cake quilt is spending a little time at one of my favorite quilt shops right now (see it here)!  Last summer I did a fun post sharing many of these quilts with more information and close up photos.  You can read the post on my favorite red, white and blue patriotic quilts here.
And, you can get even more ideas for Tips on Decorating with quilts in this post!
Have a wonderful Memorial Day, and thanks so much for stopping by!