Hello and happy June!  Today I'm sharing small quilts for fun summer sewing as part of my regular Mini Quilts and More series I post on the first of every month.  If you are new here, there is a theme for each month announced the month before.  Then, anyone who wants to participate can send in a quilt photo to be included in the "parade" for that month.  Michele at Island Life Quilts presents half of our entries each month.  We always get inspiring entries that provide great ideas for anyone else wanting to make a project with that month's theme!
First, Brenda from The Quilting Nook sent in this beautiful version of the Thimbleblossoms Flower Patch pattern. Brenda used the Corey Yoder collection Pepper & Flax for this delightful mini quilt! I have this pattern and really need to get it made this summer.  I think it would be super cute in our Clover Hollow fabric group!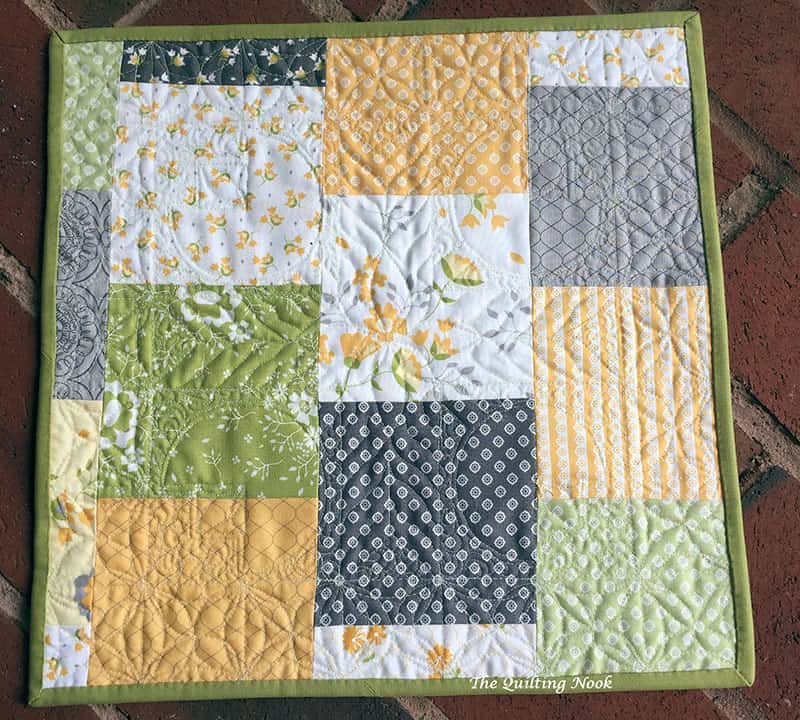 Brenda also shared a picture of the back of her quilt.  I love how she used left-over charm squares to piece a back.  This is a terrific idea to use for any mini quilts or other small projects!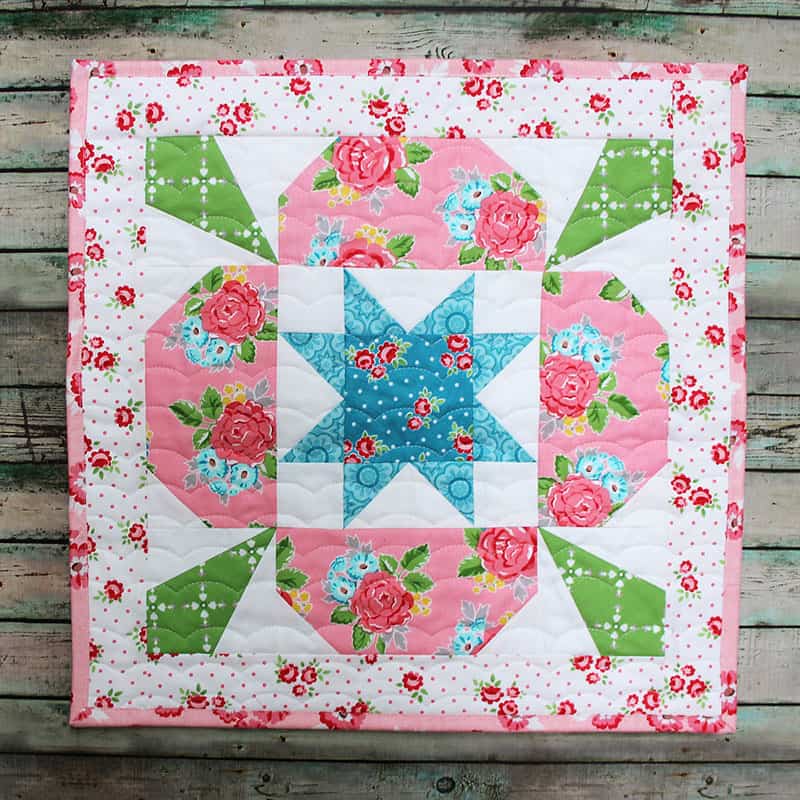 Next, Melanie shared this photo of her "Uptown Florist" quilt made in the Hello Lovely collection by Amanda Herring (pattern is by Hello Melly Designs).  This is a new to me pattern, and it couldn't be any cuter!  You can see Melanie's blog post on this quilt here (it's actually a pillow, and you can see her fun scrappy pillow back on her blog as well).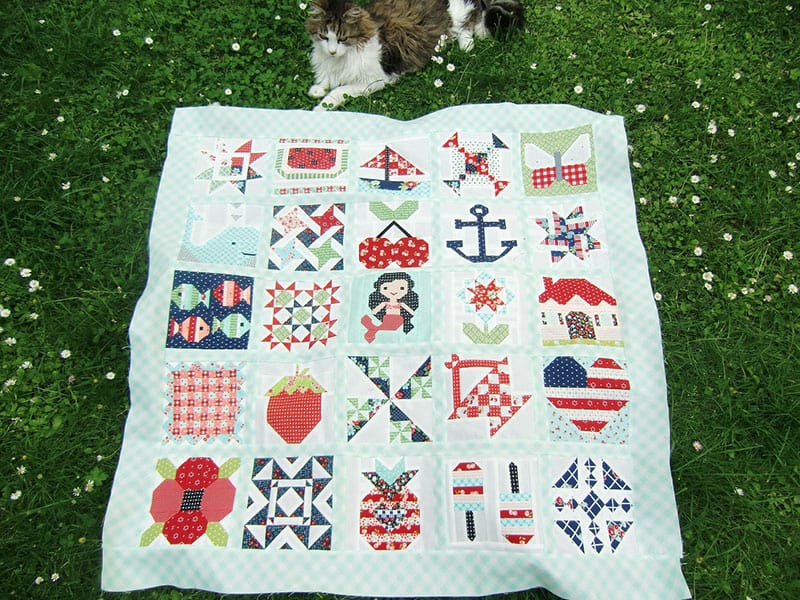 Hildy just sent in a photo of her amazing summer sampler this morning!  Isn't it incredible.  She used a mix of blocks–many of her own design with a definitely summer color scheme!  I think I need to make a quilt like this!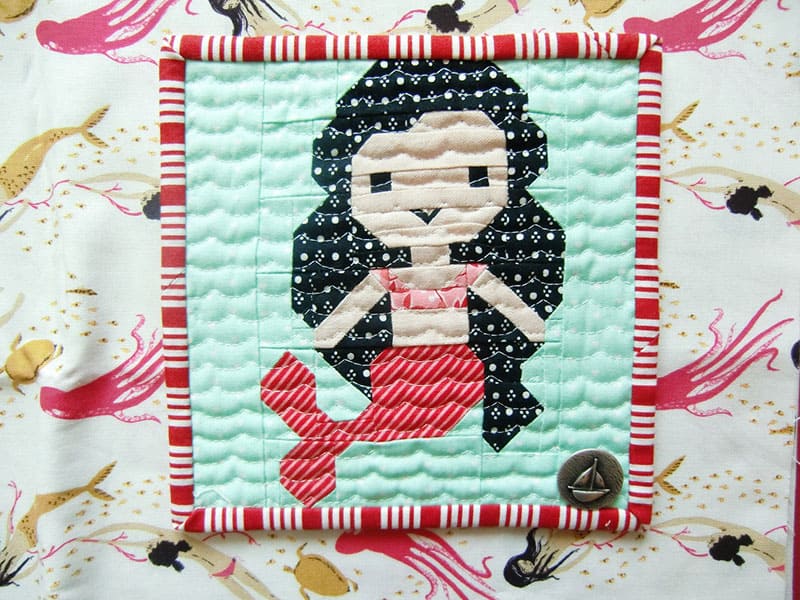 Finally, Hildy also made a mini quilt out of her cute mermaid block!  She has the directions for this block on her IG account (you can follow her at @hildyebertzeder on Instagram).  You will be able to see some more fun small quilts for summer at Island Life quilts today as well!  And…my parade from last year has some really great small quilts and project ideas for summer you won't want to miss.  See those quilts here.
Next month's theme is free-choice Christmas and holiday projects!  Simply make something for yourself or to give with a Christmas or holiday theme and send the photo to me or Michele by July 9th.  We will be posting on July 10th next month, so that gives everyone a little extra time!
More Inspiring Posts on Small Quilts
I hope your June (and your weekend) is off to a terrific start!  Happy Friday, and thanks so much for stopping by!