Hello, friends! Today I'm super excited to be able to share a Summer Memories Trunk Show. I was honored that Fat Quarter Shop would offer to send me all of the gorgeous quilts from the Summer Memories book by Susan Ache in order to film a video trunk show. These quilts were a pure delight to be able to have in my studio and look at closely. Susan's work and creativity is magnificent! Keep reading for all of the details about the quilts and to watch the trunk show. (Trunk show video is at the bottom of this post).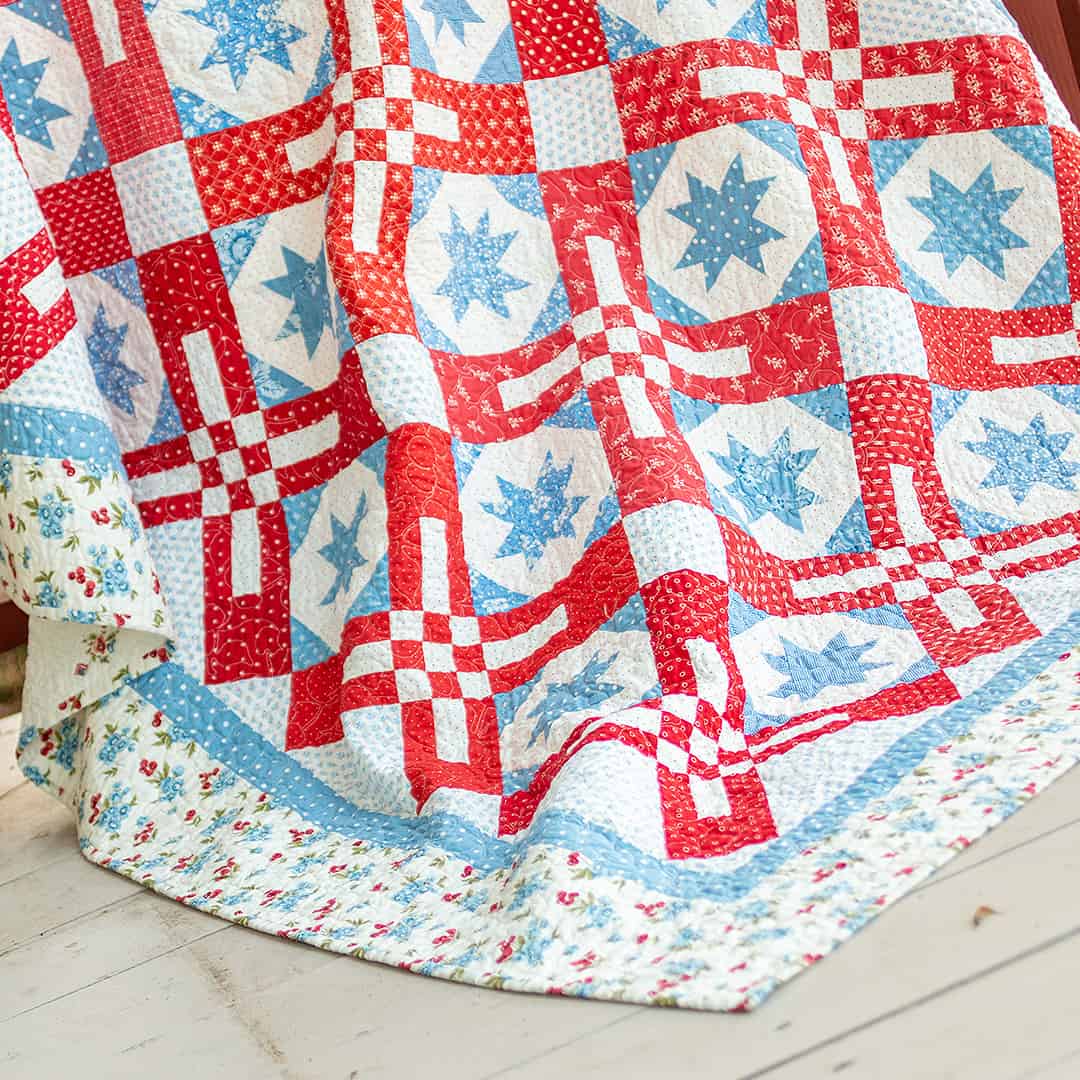 Summer Memories Trunk Show
Crossroads
First, I want to mention that the Summer Memories book features the six gorgeous quilts I'm sharing here along with ten small cross stitch designs. (You can see the cross-stitch projects in the Lazy Afternoon quilt photo). The Crossroads quilt finishes at 51 ¾″ x 64 ½″ and features beautiful blue stars with a delightful setting. I love the soft border on this quilt.
Fireworks
Next up is the Fireworks quilt which finishes at 70 ½″ x 90 ½″ and features a fun setting for the stars and stripes blocks. Plus, Susan uses strip piecing to make the stripe sections go together quickly and easily.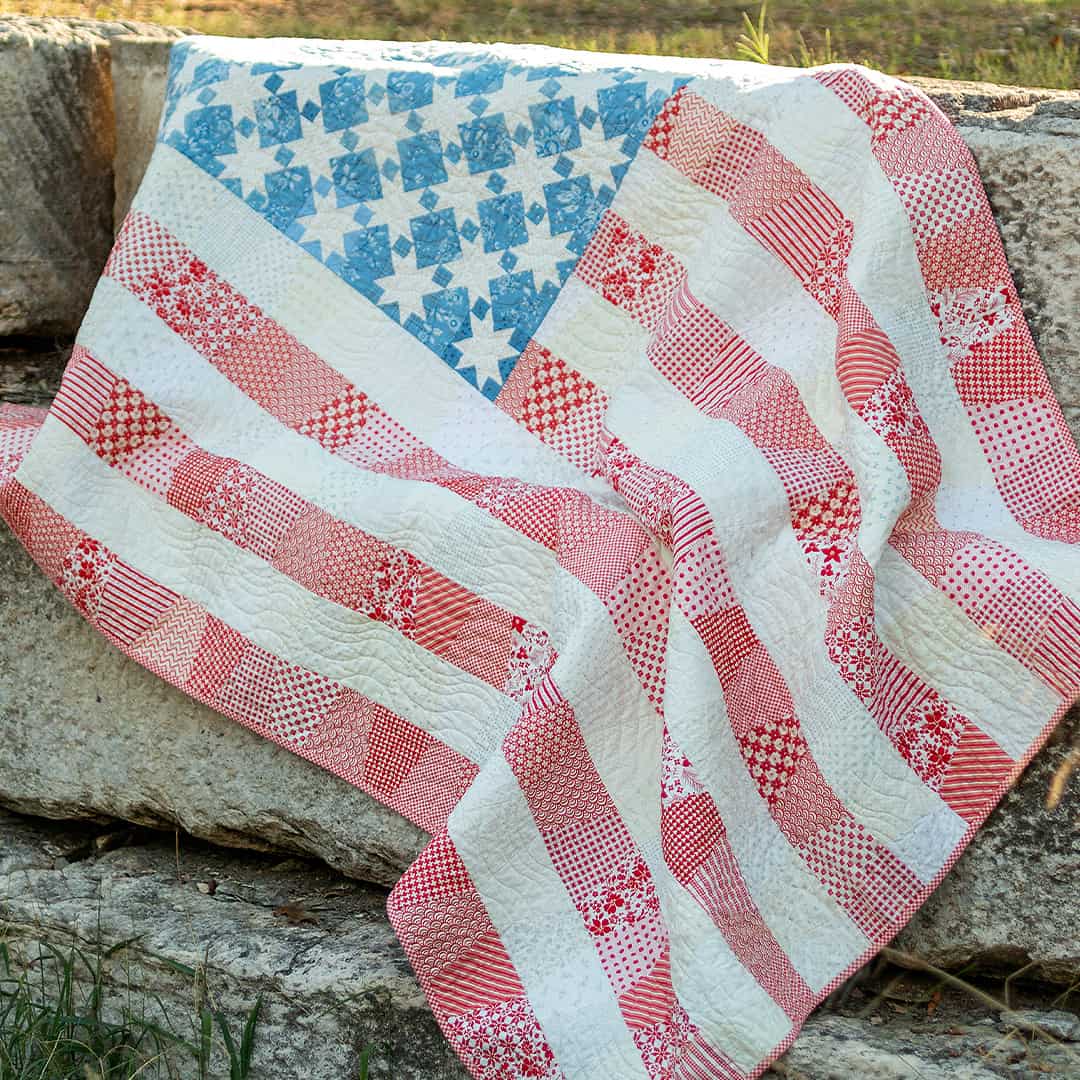 Flag Day
And the Flag Day quilt is another gorgeous quilt included in the book and finishes at 52 ½″ x 80 ½″. The tumbler template is included in the book, or you can purchase an acrylic one here. I love that the template is perfect for using with charm squares, too.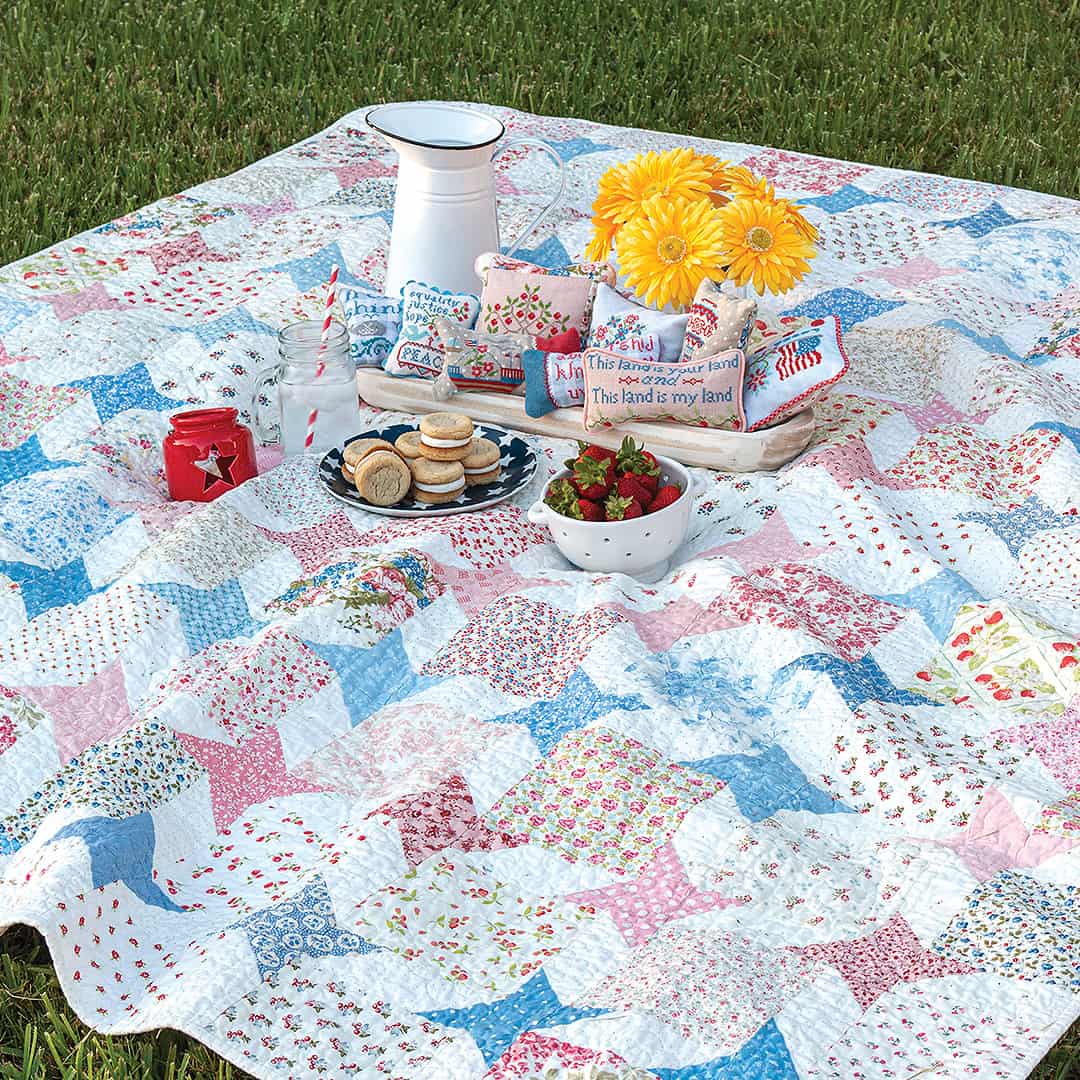 Lazy Afternoon
Fourth, this Lazy Afternoon quilt is just so clever in its simplicity and construction. I fell in love with it! Lazy Afternoon finishes at 68 ½″ x 84 ½″ and is perfect for using scraps.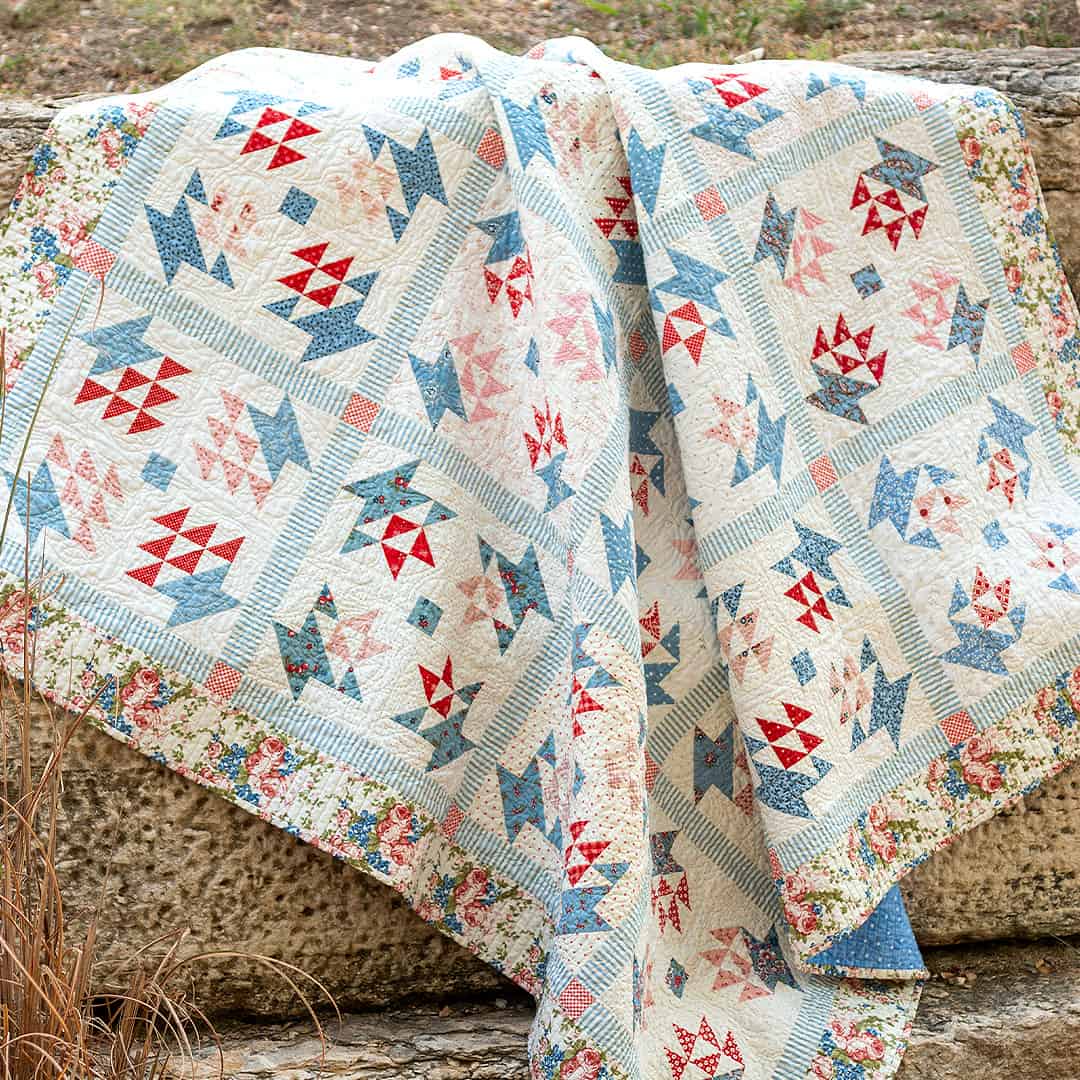 Summer Picnic
Summer Picnic might be my favorite! This quilt finishes at 70″ x 70″ and is the focus of a current sew along. The sew along began on May 1st, and if you make two blocks a week you can have your quilt finished by the end of June. Get details on the sew along here.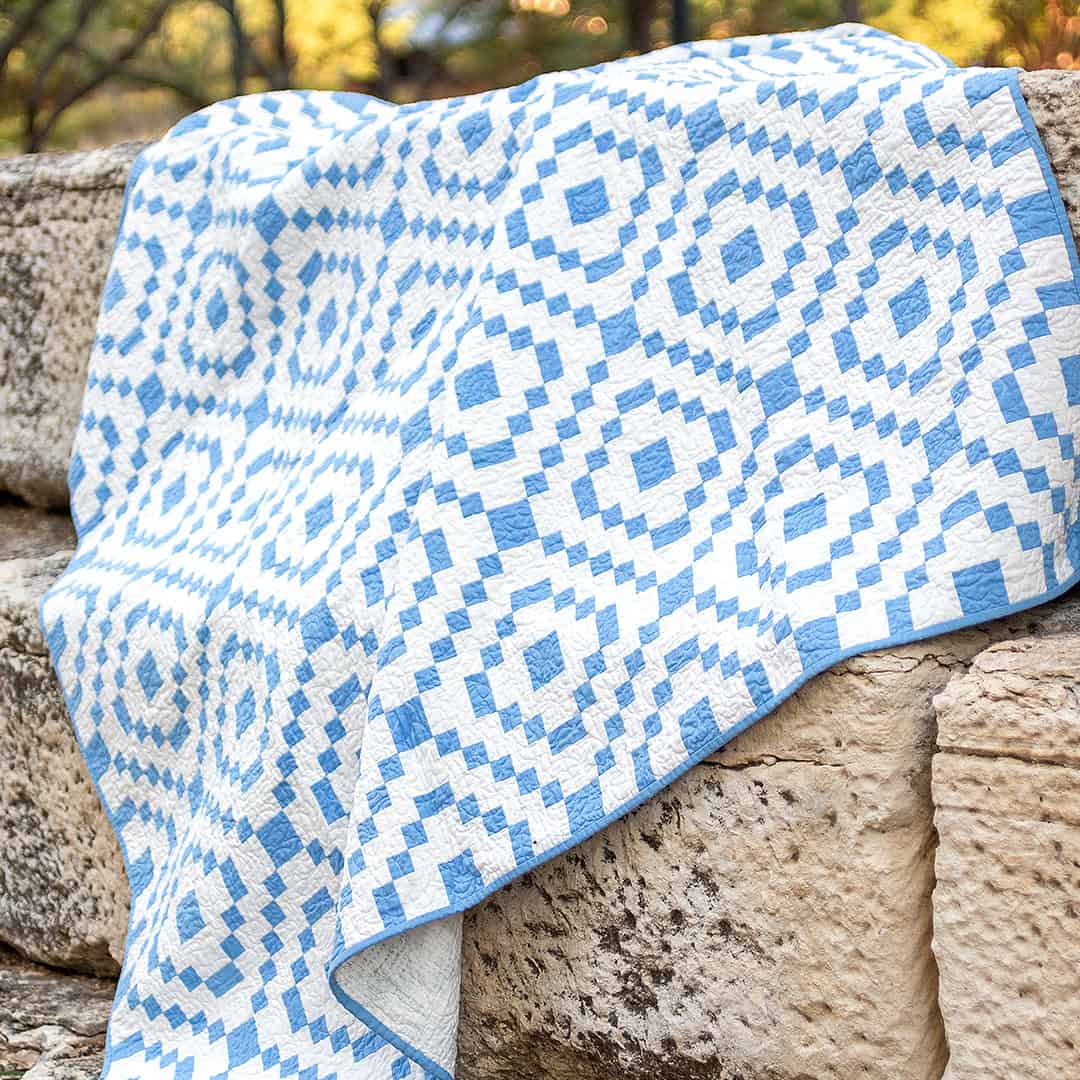 Veranda
And last, but definitely not least, I also love the simplicity of Veranda. Who doesn't love a two-color quilt? Veranda finishes at 72 ½″ x 72 ½″ and has a beautifully simple construction method.
Summer Memories Trunk Show
Finally, you can watch my Summer Memories Trunk Show above, or go here to watch on our YouTube channel. You will love seeing these amazing quilts up close. And you can find the book and the acrylic tumbler templates at the links below:
Thanks so much for stopping by, and Happy Quilting!