Hello, friends! Today I'm sharing a Life Lately May 2023 post with several "this & that" type announcements and items. Today's post is filled with pictures of tulips, tulips and more tulips along with some beautiful blooms from my garden. I'm often asked what inspires my quilting, and I would have to say flowers are my number one source of inspiration. Keep reading for more flowers and a few fun announcements and updates.
Life Lately May 2023
Last weekend we were able to get away for a short trip to visit family and have some much-needed rest and relaxation before some busy weeks ahead. I was so grateful that my youngest son's fiancée offered to take me to the Tulip Festival at Thanksgiving Point in Lehi, Utah. The flowers were incredible, and my phone is full of gorgeous flowers. We walked a few miles in the gardens with surprises and beautiful flowers at every turn! I can definitely say that I was inspired by all of the beauty and highly recommend the venue if you are in the area.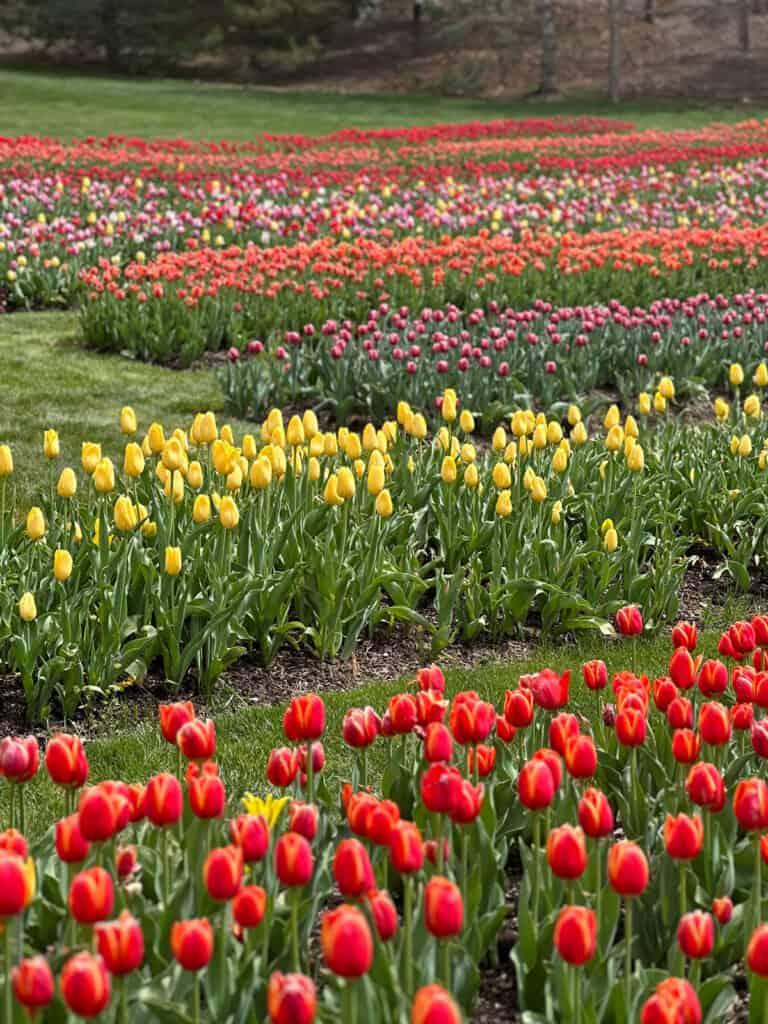 In Bloom + Working On
We have a photo shoot coming up later this week, and I've been sewing little things to add a few touches to the pictures. It's amazing how many small projects can be made with very little fabric when you are determined to use every last bit. (I have been sewing these projects using strike-offs for our next collection which aren't very big). I have been trying to use every last bit of fabric and not waste an inch. Later this summer I will definitely have to share these projects and talk about some of the things I did to make sure I would be able to utilize the small pieces of fabric to the fullest.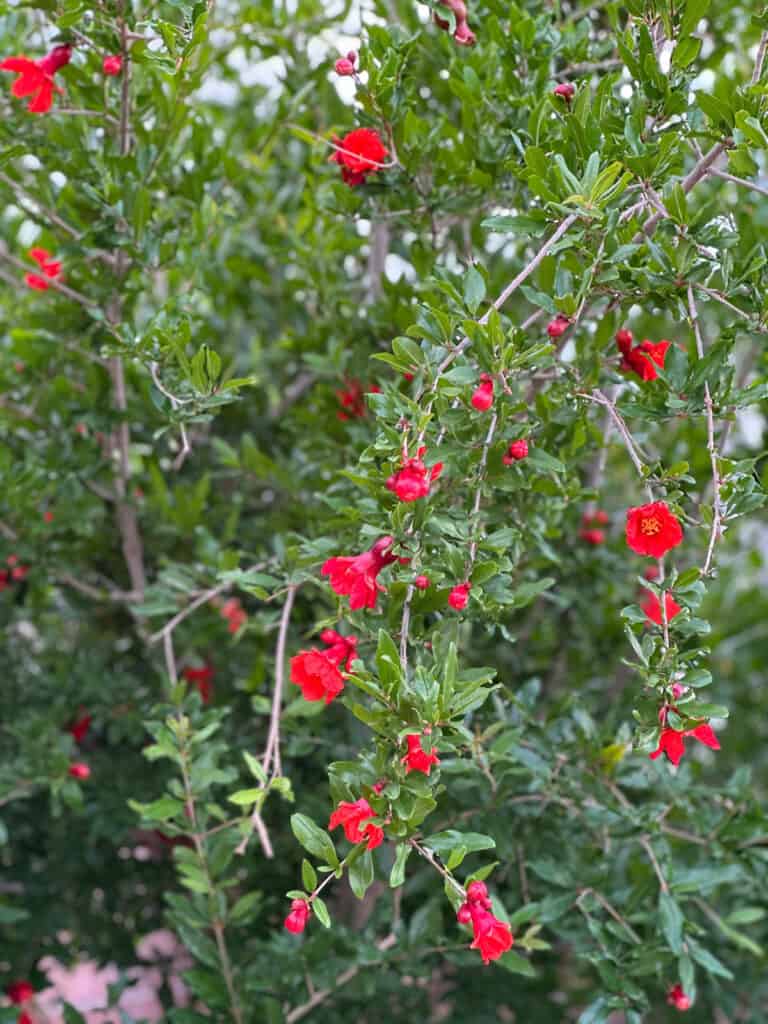 A Quilting Life the Course
I am also busy behind the scenes working on a course to share with you: A Quilting Life Workshop. I'll have more information about this new course soon. For now, I will tell you that I'm super excited about the materials and the projects. The course will feature exclusive patterns, video tutorials, and several zoom sessions. More details coming soon!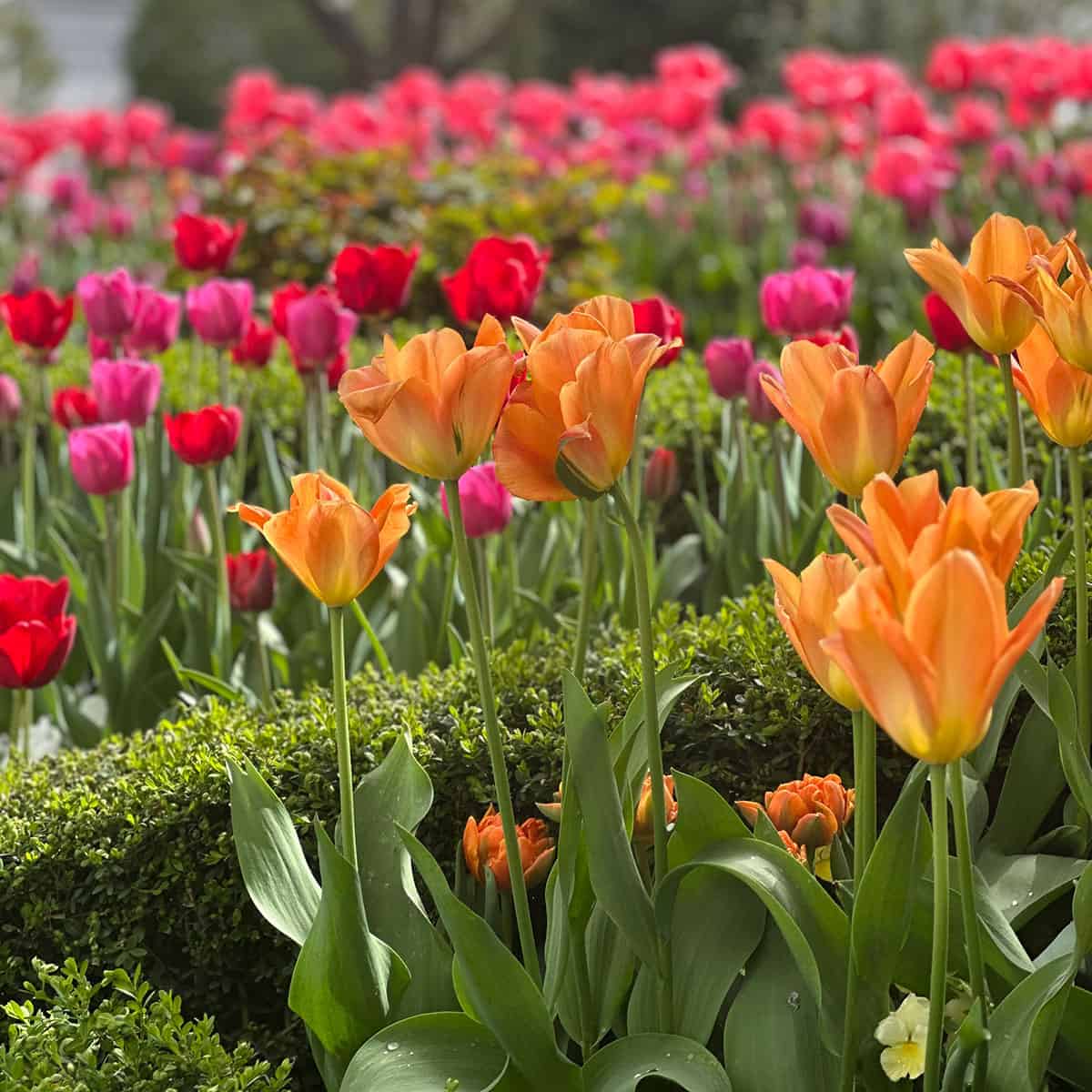 Shop Update
Finally, I've been trying to clear up my sewing room and make room for sample yardage arriving tomorrow. Yay!!! Watch for some fun Sherri & Chelsi bundles that will be arriving soon in my shop as I clear off some of my shelves. Currently I have several red, green, and grey bundles available here that include prints from our Favorite Things group that you might want to look at if you are looking for a little of that right now.
Thanks so much for stopping by for the Life Lately May 2023 post. Happy quilting!