Hello, friends! Today I'm sharing a little Mini Churn Dash Quilt PDF Pattern. It's been so fun to see how many of you love the churn dash block, especially since the Quilting Life 2022 Block of the Month series began last month. I was reminded of an older published mini that I now have available for you in PDF format. I'm also sharing a couple of other churn dash patterns I love.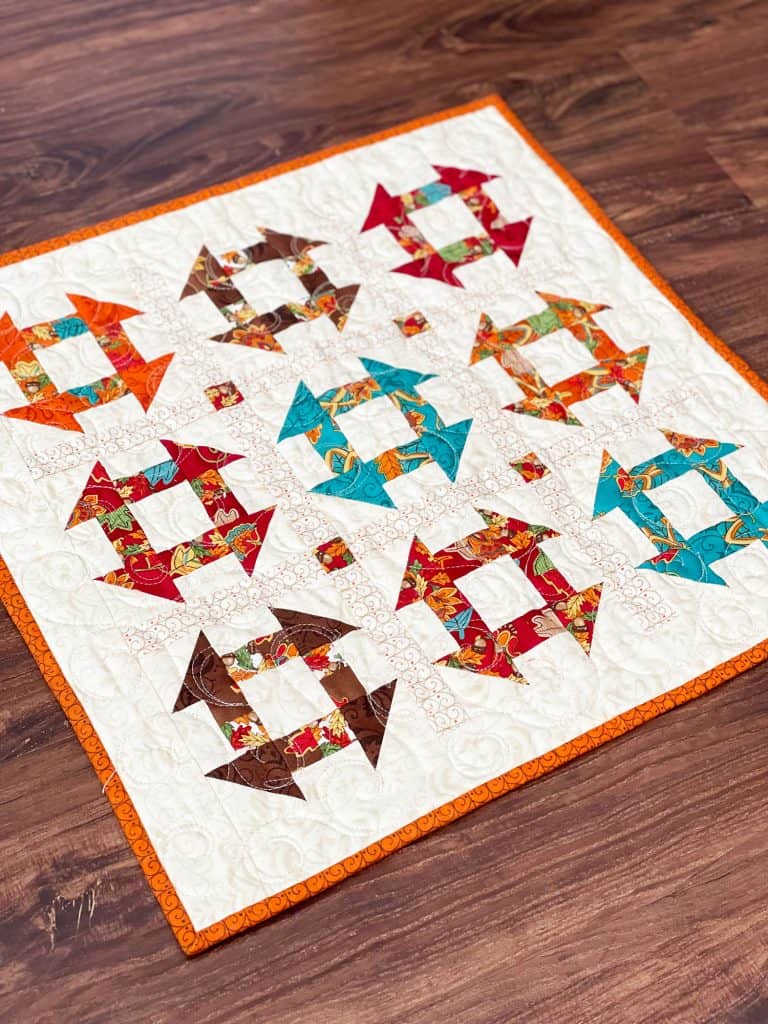 Mini Churn Dash Quilt Pattern
My Mini Churn Dash Quilt was originally published several years ago in Quilts & More Magazine. And I've been wanting to make it available in PDF format for some time. Now seemed like the perfect time with all of the fun we're having with churn dash blocks in the block of the month quilt along. The Mini Churn Dash finishes at 18″ x 18″, making it the perfect size for a table topper, mini wall hanging, or pillow front. While my quilt is pieced in fall fabrics, this is a perfect spring design, too (as you'll see on the pattern). Additionally, this is a terrific project for using scraps…you can make this with a charm pack and some additional background, sashing, and binding. Get the Mini Churn Dash Pattern here or click the button below.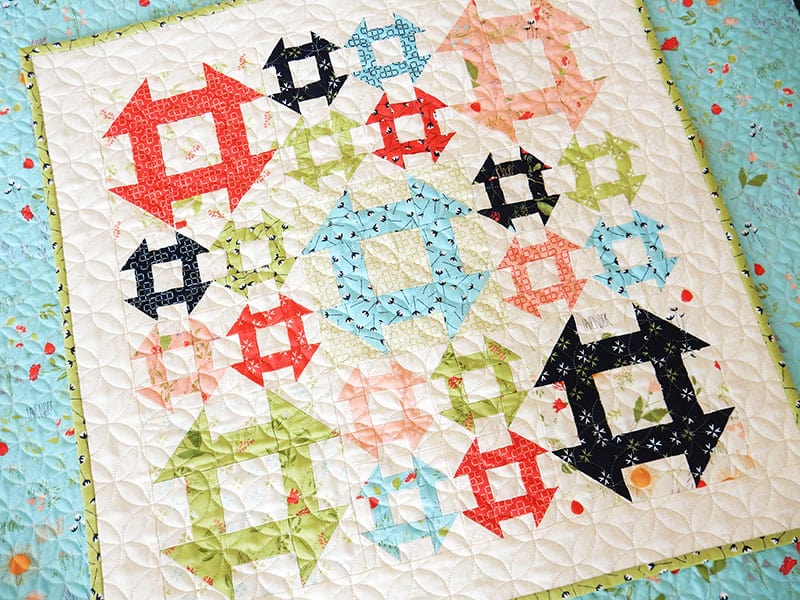 Mini Churn Dash Quilt Video
You can watch the Mini Churn Dash Quilt video above or go here to watch it on our YouTube channel. In the video you'll see close ups of the quilt along with some other fun churn dash pattern ideas.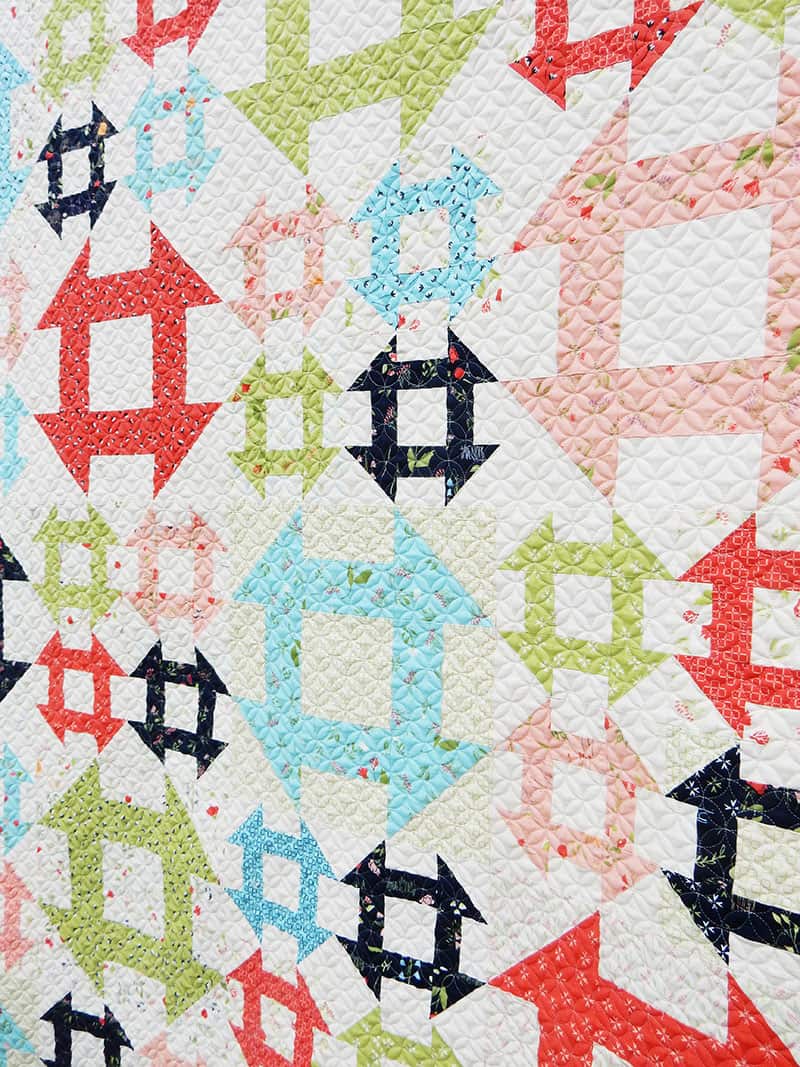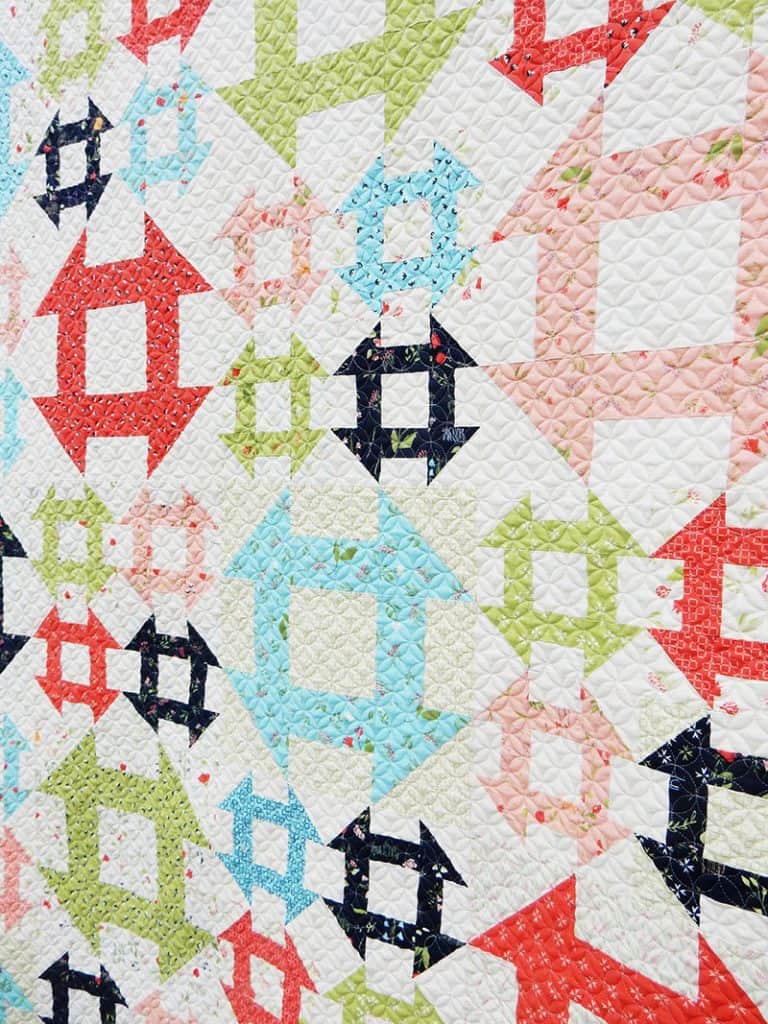 Mini Lattice, another Mini Churn Dash Quilt Pattern
Mini Lattice is another small churn dash project I share on the video. You can find patterns available for the Mini Lattice quilt in paper and PDF here. There is also a full-size version of this pattern available. You can also find the paper and PDF pattern for the full-size version of this quilt here.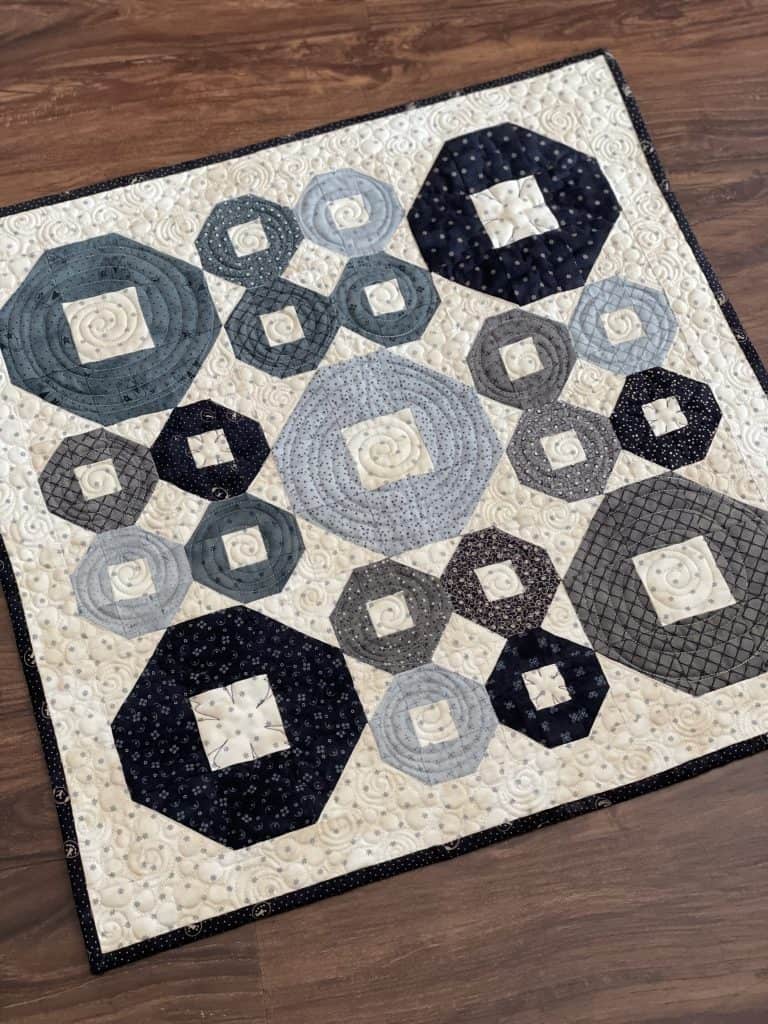 Small Projects of the Month Series
This project is second in my monthly series of small project PDF patterns. If you missed the January project, a Mini Snowball Quilt, you can find it here. I'll be sharing additional small project patterns each month throughout 2022. And iff you want to get the monthly small project patterns for free, you can join the A Quilting Life Patreon Community—get more information about this group here.
Happy quilting and thanks so much for stopping by.