Hello, friends! And happy Friday. Today I'm sharing my A Quilting Life Sewing Room Tour with video. I've been wanting to share this type of tour for so long because it seems like the very best way to give you the most amount of information. I waited until I had the new space put together and then we did an area by area video with an explanation of each space. I hope you'll enjoy it!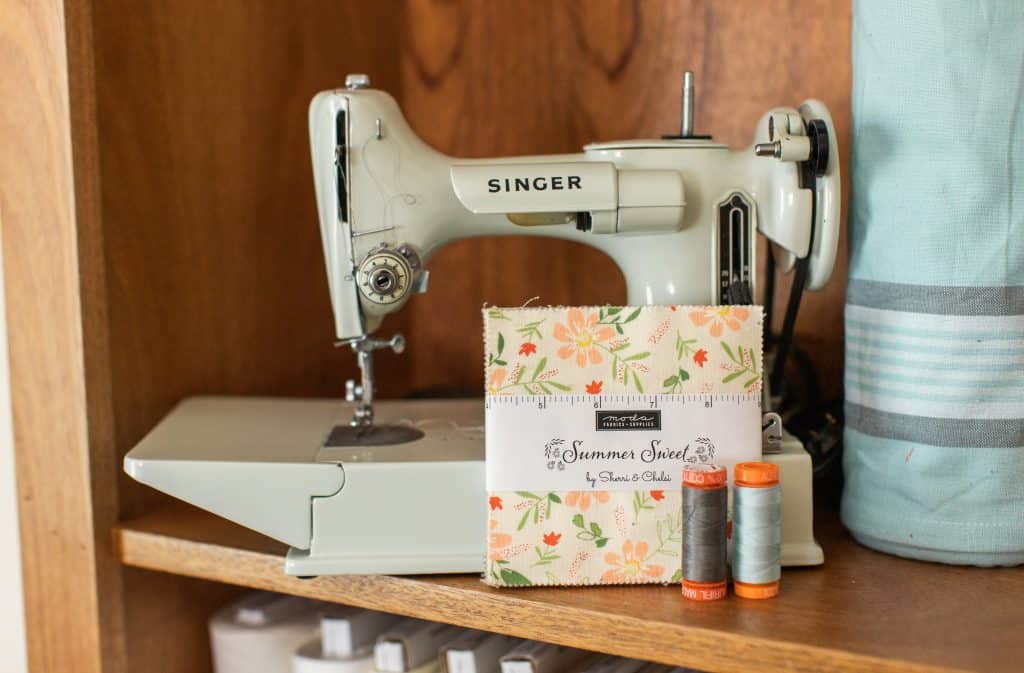 Sewing Room Tour with Video
You can watch the video above or find it here on my YouTube channel. If you have any questions, please don't hesitate to send me an email or leave a comment on this post.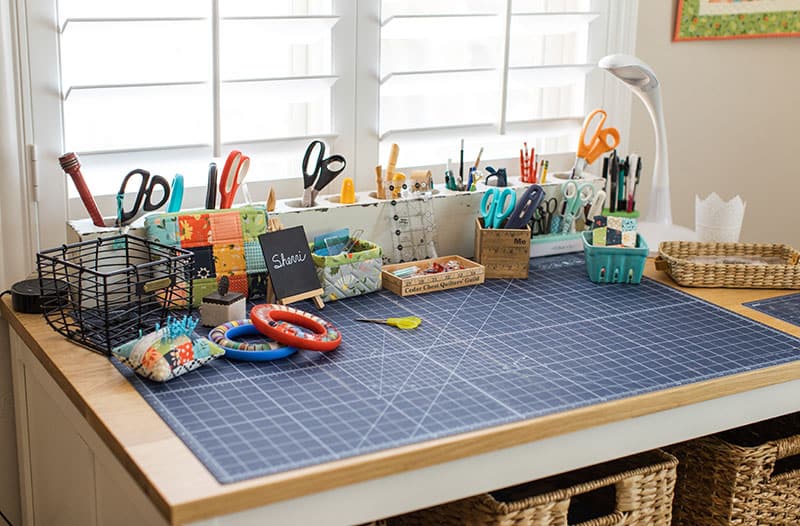 Sewing Room Product Links
I always get questions about some of the products in my sewing room…here are the most requested ones (some with links):
My main work table: Klaussner Home Furnishings from the William Mangum Carolina Preserves Collection
Ikea Work Table: Tornviken
Sewing Machine and table: Janome 6600P/Table by Janome
Sewing Machine Cart: Raskog
Ikea Storage Cabinet: Brusali
Ikea Billy Bookshelves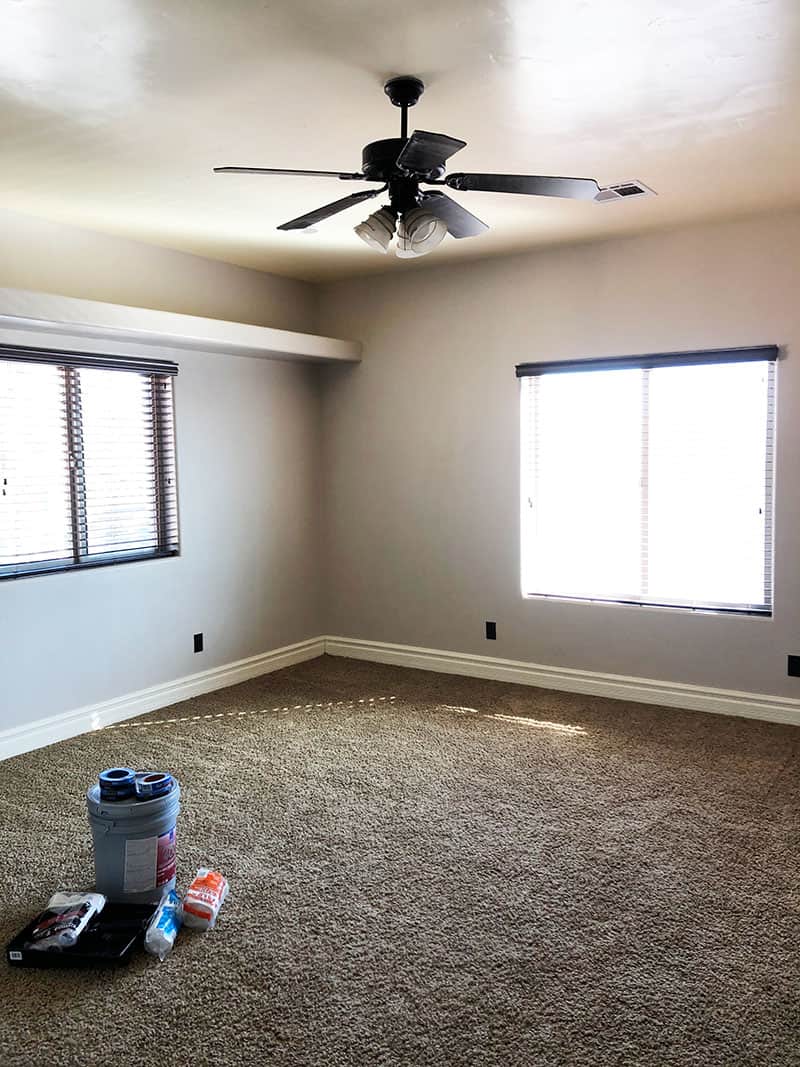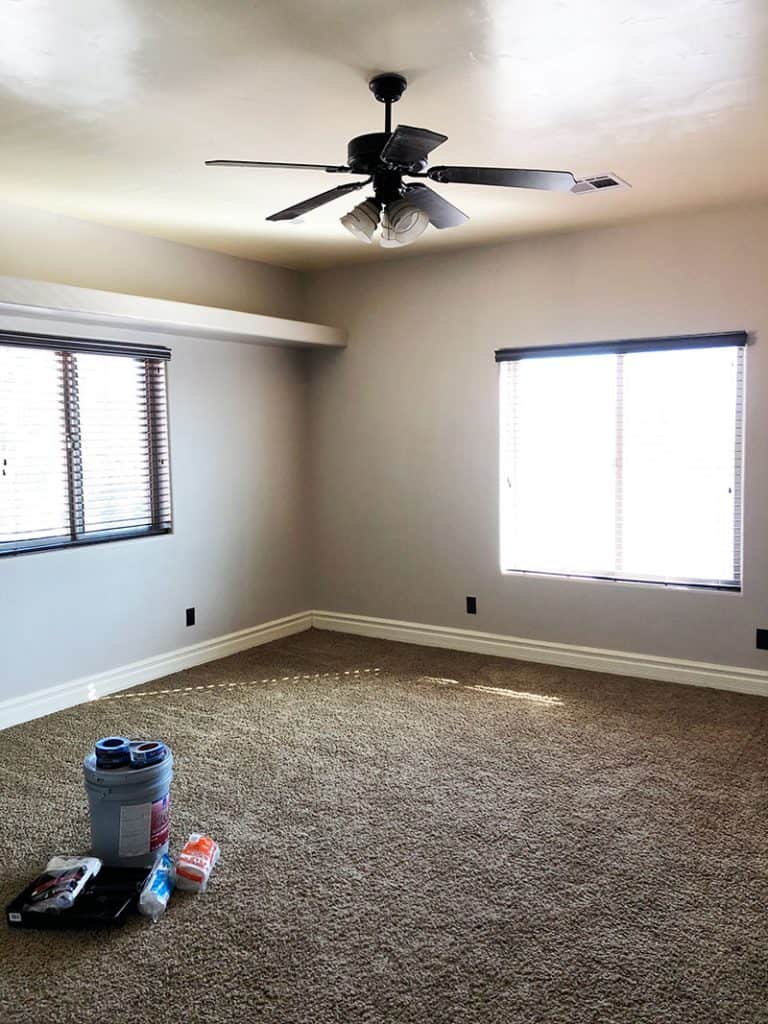 Sewing Room Before and After Photos
I've been sharing progress here and there…it's crazy that the top left photo was taken in late January just before we began painting. You can see some more of my progress posts below: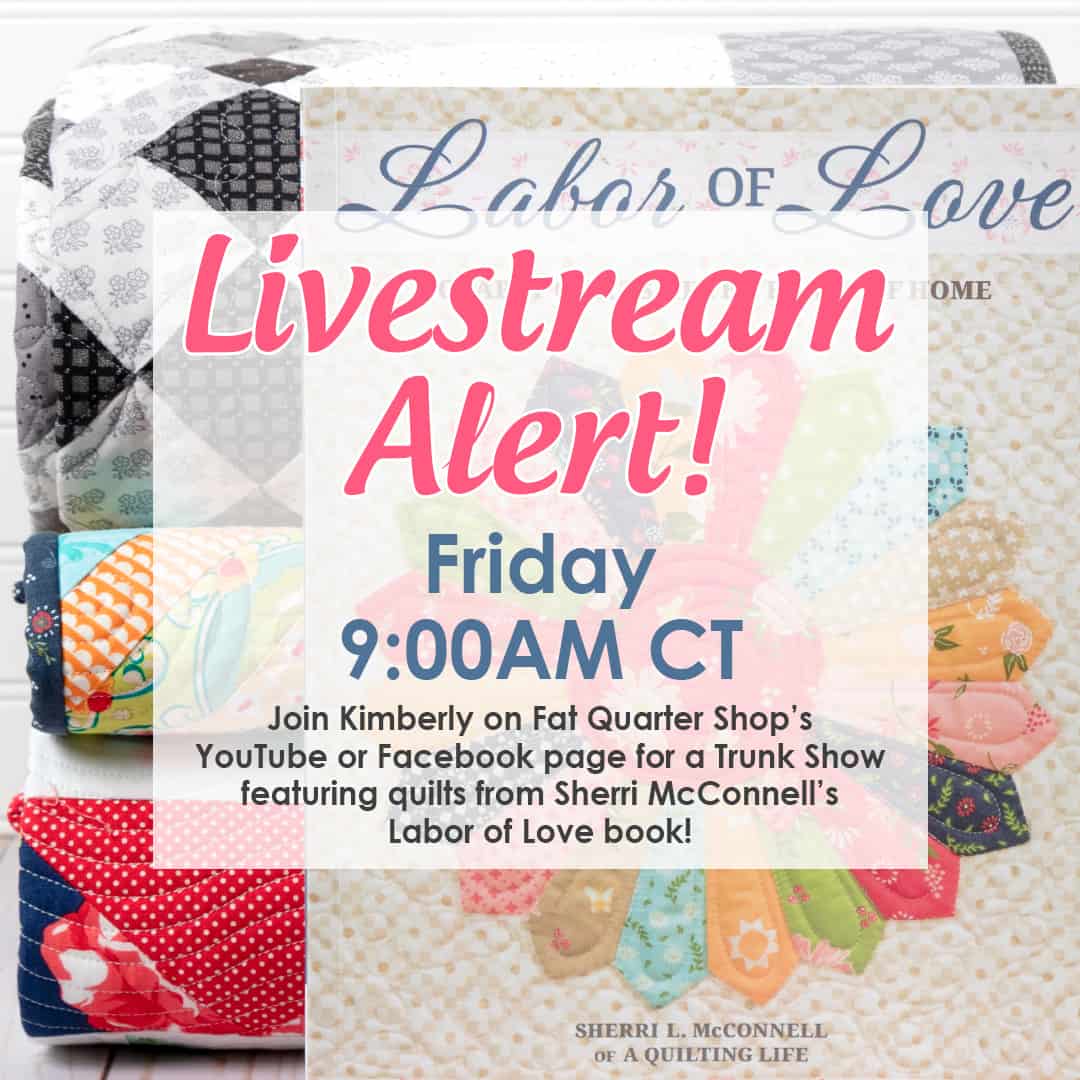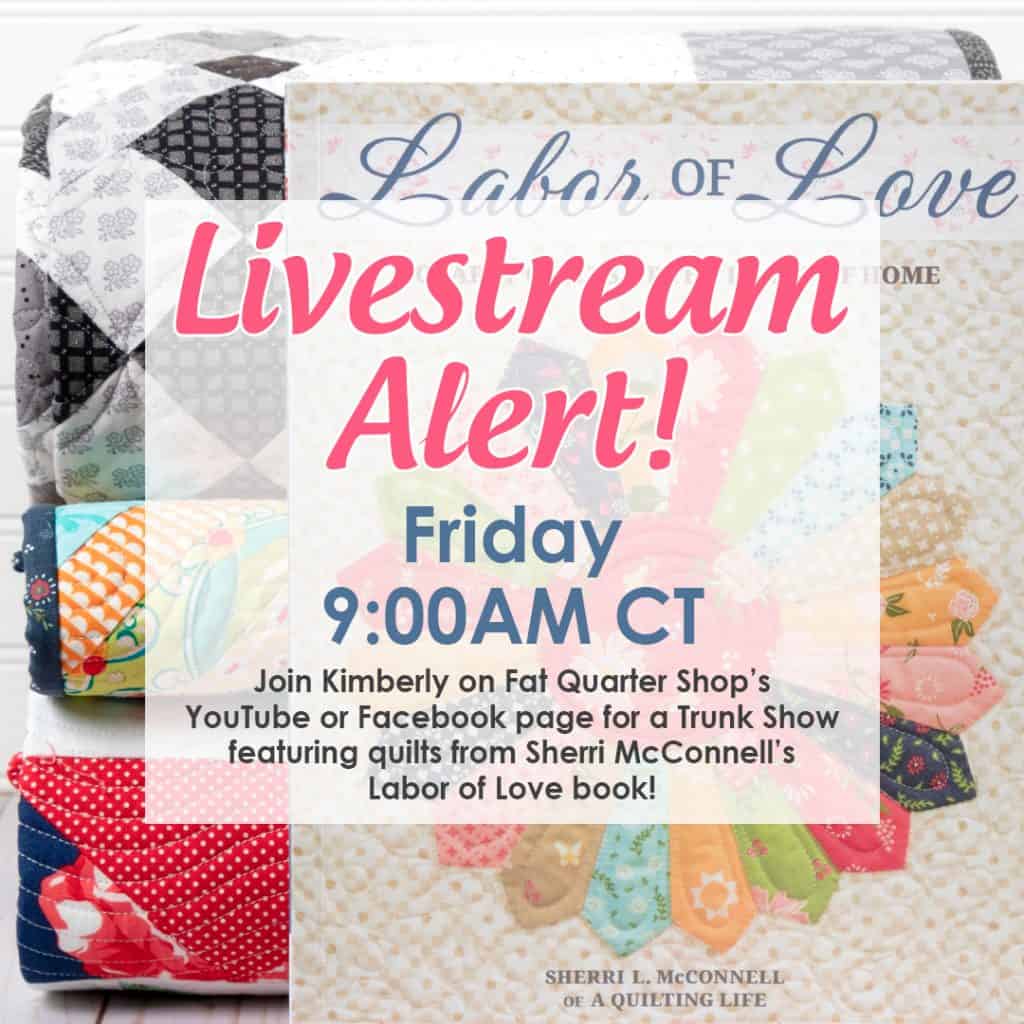 Fat Quarter Shop Livestream
I'm super excited to also let you know that today Kimberly from Fat Quarter Shop is sharing a trunk show with all of my quilts from my Labor of Love: Scrappy Quilts from the Heart of Home book. She is also sharing my sampler quilt made from the book! You can watch live on her YouTube or Facebook or watch it after it has aired.
Happy quilting, and thanks so much for stopping by!