Hello and happy Monday! Today I'm sharing a sewing room update with some good progress since the last time I posted. While the sewing room isn't anywhere near finished, I have had a method to my moving in order to get started sewing quickly. Later today the sample yardage from our next fabric collection will be arriving, and I've got to get sewing. So I had to get some things in place and will fine-tune and decorate later. I'll devote a full post to the finished sewing room once it's completed.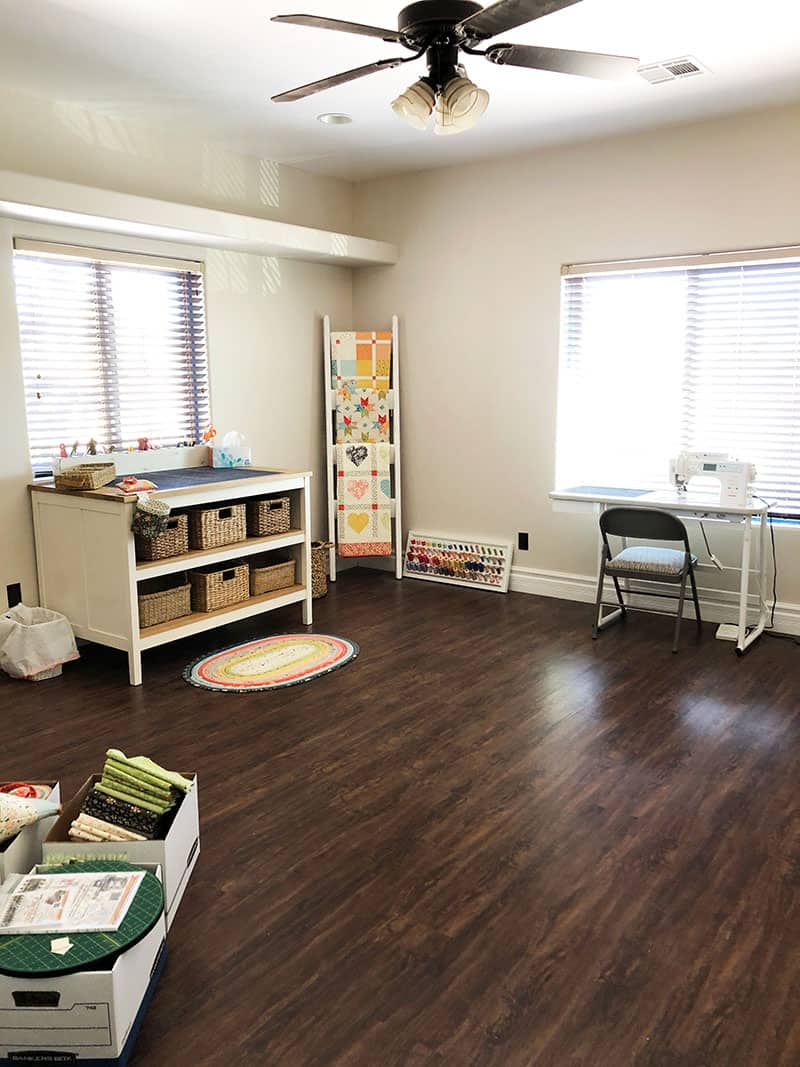 Sewing Room Update
Day one in the new sewing room consisted of bringing my sewing machine and ironing board over along with a quilt ladder and a few quilts. After that I began bringing things over in file boxes. (We are actually moving from just two blocks away). Day one also consisted of building the IKEA Tornviken table (assembly went really well…I was able to do it all myself until the end when I needed my husband's help in setting the table top on).
While I already have a large work table, I'm super excited to have room for a second cutting table/work surface. And I love that I can use the bins and baskets on the shelves below the top for more storage. The Tornviken is really a great piece that I learned about from Corey Yoder.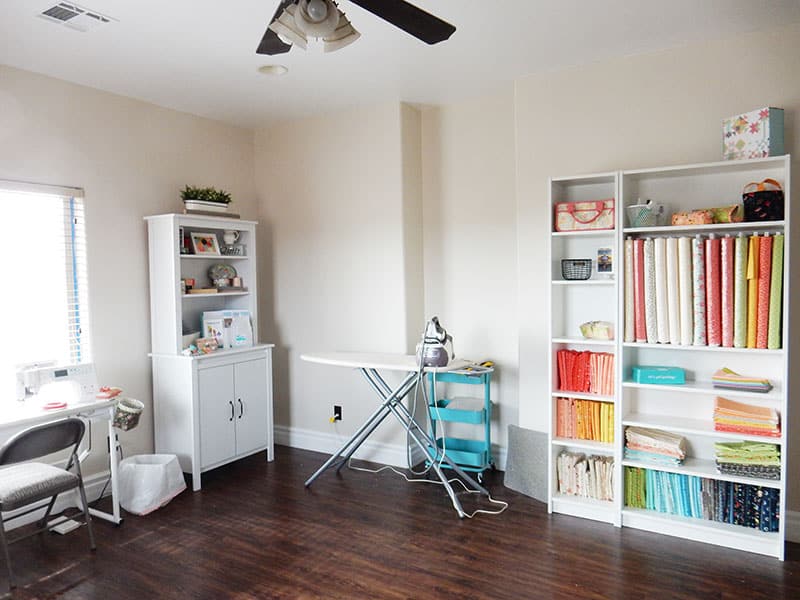 Shelves and Storage
In the days following getting the machine and Ikea table set up we began bringing over my Ikea Billy Bookcases whenever one or more would fit with furniture loads and boxes. After another couple of days of moving I had all of my shelves in the room and was able to start bringing over fabrics and notions.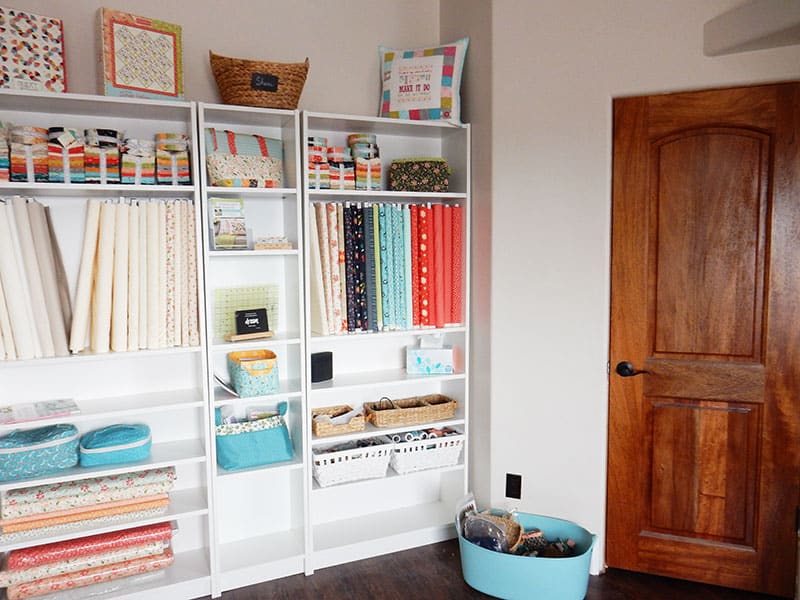 Arranging
In the beginning I just tried to put things on shelves in some semblance of order and get things off the floor and out of boxes. I also have a lot of things in the closet already and will need to do a little more purging and sorting before I settle on the arrangement there. And many of the things on the shelves now will get new homes as I consider the best spot for everything.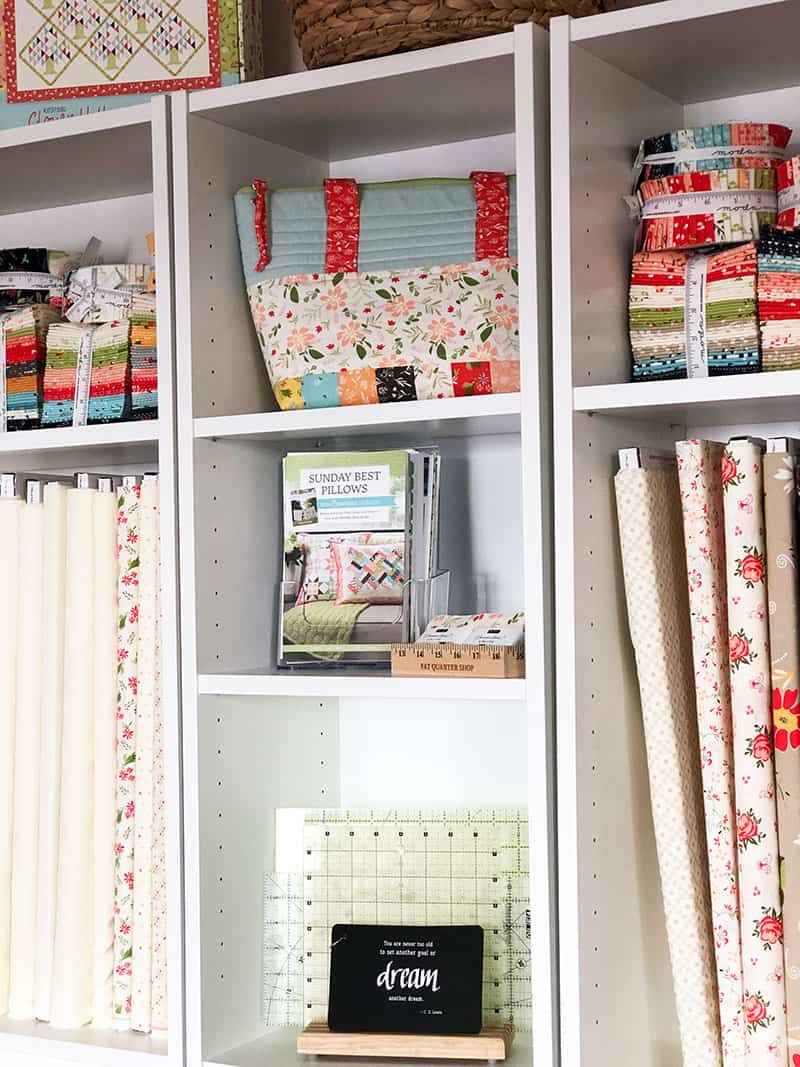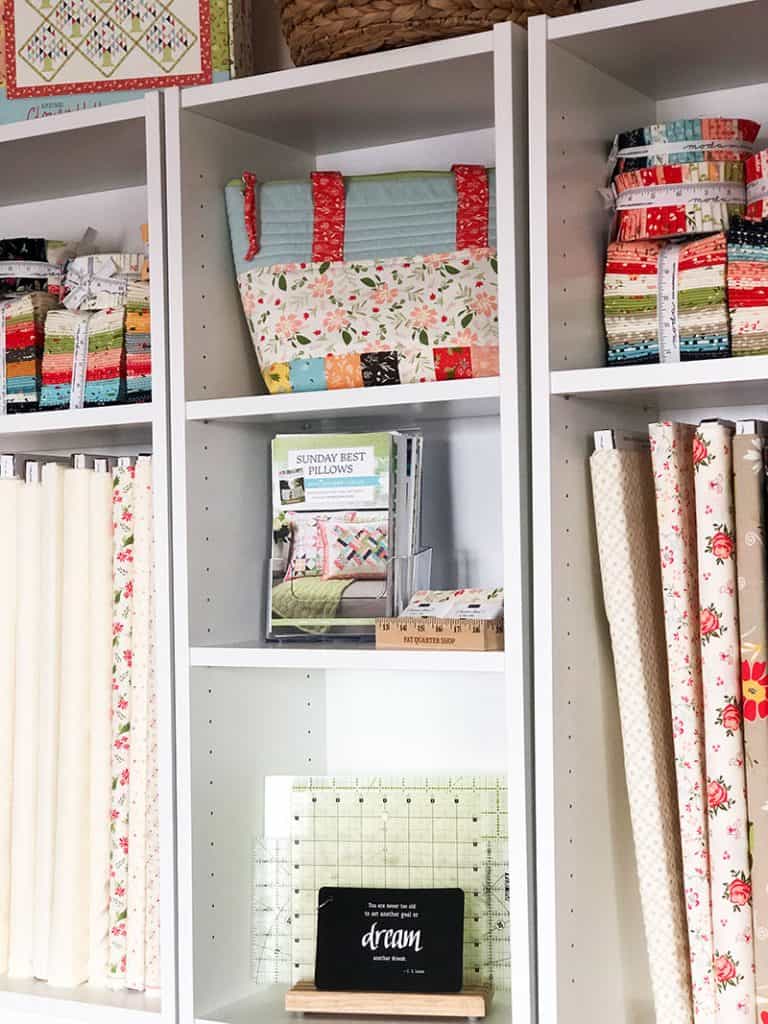 Next Steps
Right now I have all of the basics within easy reach. All of my most-used rulers and notions are within easy reach. I have a few more boxes to sort through this morning, and then I'll be sewing like crazy for the next couple of weeks. While all of the sewing is going on we will try to get my large work table brought in (it's the only piece of furniture for the sewing room that hasn't been moved over yet). And window treatments should be arriving this week or next. After that I'll start deciding which quilts to decorate with and where. And it may be a little while before the carpenter finishes with the built in cabinet and shelves that are going in the niche behind the ironing board. I will also be doing something different for an ironing station down the road.
Previous Home Update Posts
You can read the posts below if you've missed some of my earlier updates: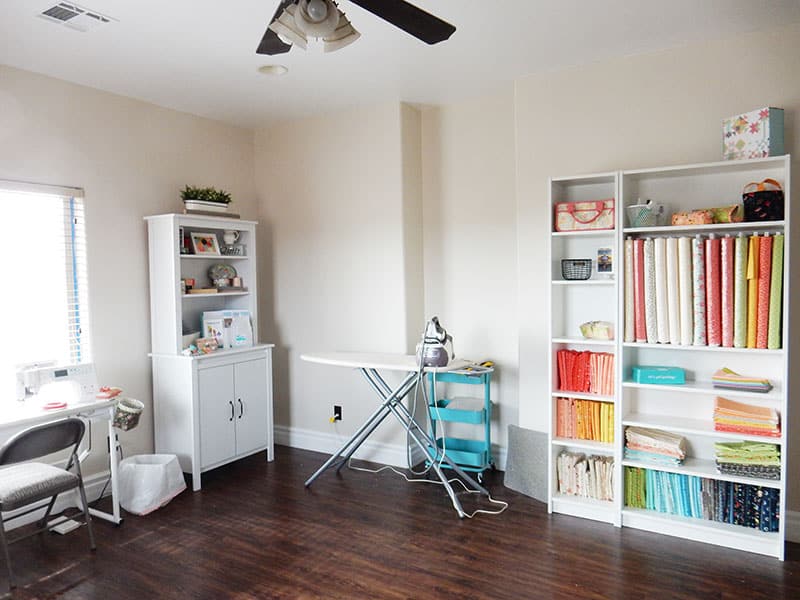 Around the House…
In other areas of our home we're making good progress as well. Our dining room furniture is moved in along with some of our living room furniture. We have all of our Master Bedroom furniture moved in. My office is mostly complete, and new pantry shelves are being finished this week, too. As soon as the window treatments are finished up in those rooms I'll share them as well.
Hope your week is off to a great start. And thank you so much for stopping by to read this A Quilting Life at Home | Sewing Room Update post. Happy quilting!