Hello and happy Block Heads Wednesday! Today I'm sharing Moda Block Heads 3 Block 21 which is a really fun and cut block by Lissa Alexander. I love that this block follows a similar theme to Lissa's first block (heart) with the hugs and kisses block we have today!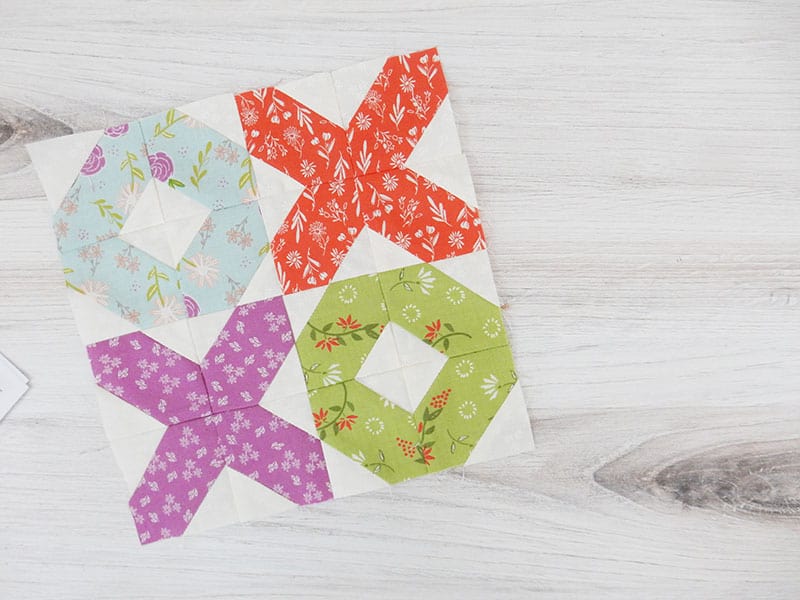 Block Heads 3 Block 21
This Week's Block Video
Watch this week's block video above or on my YouTube channel here to see the block up close and get my tips and tricks.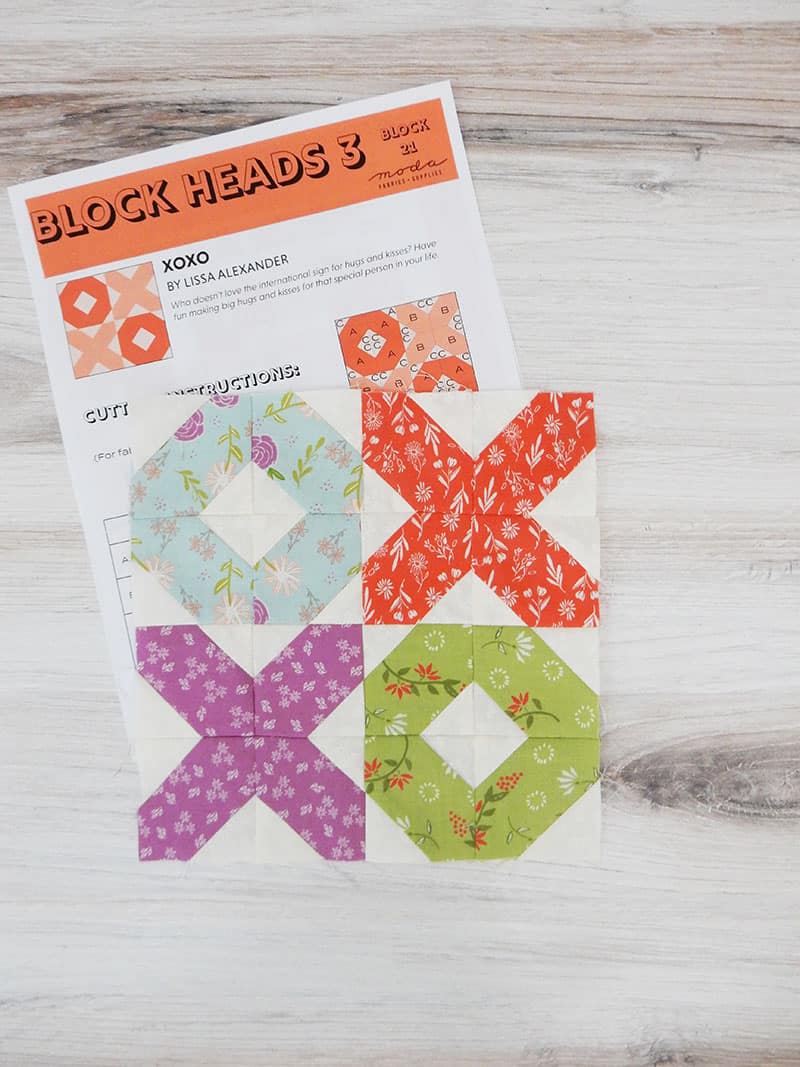 Block 21 Tips & Tricks
As always, careful cutting is a must for this blocks. You are cutting squares of different sizes. Measure twice, cut once!
The Mini Simple Folded Corners Ruler helps with accuracy and saves time.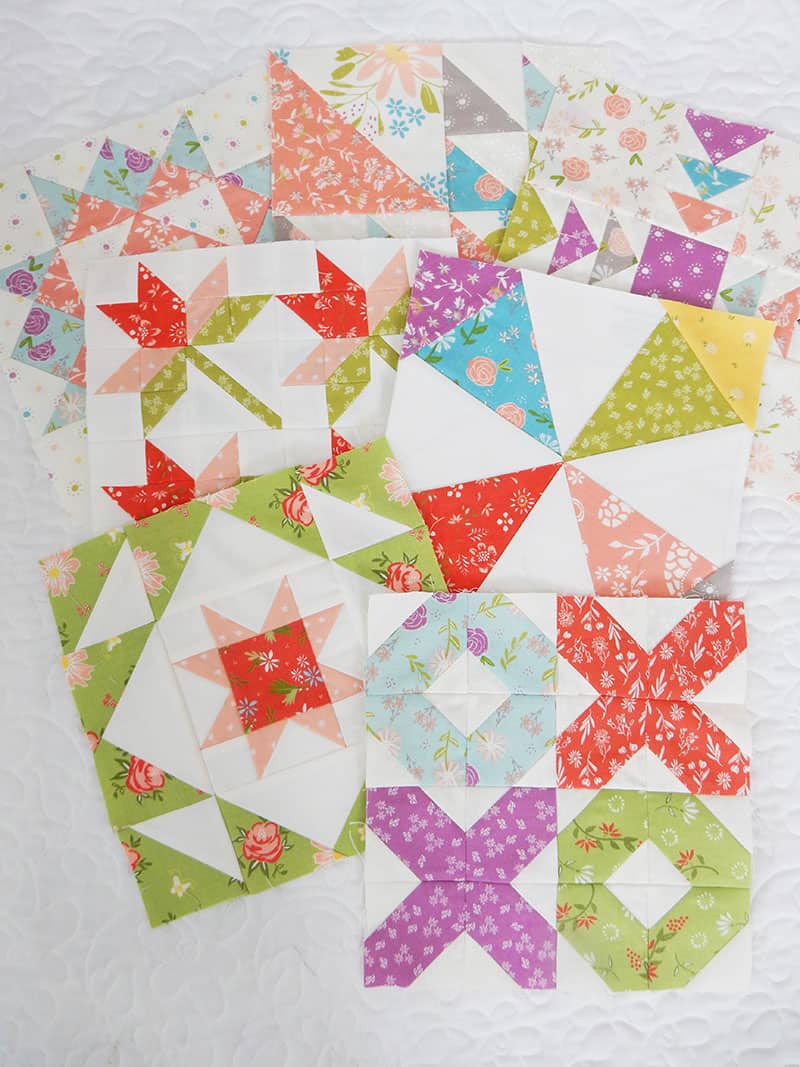 Block 21 Links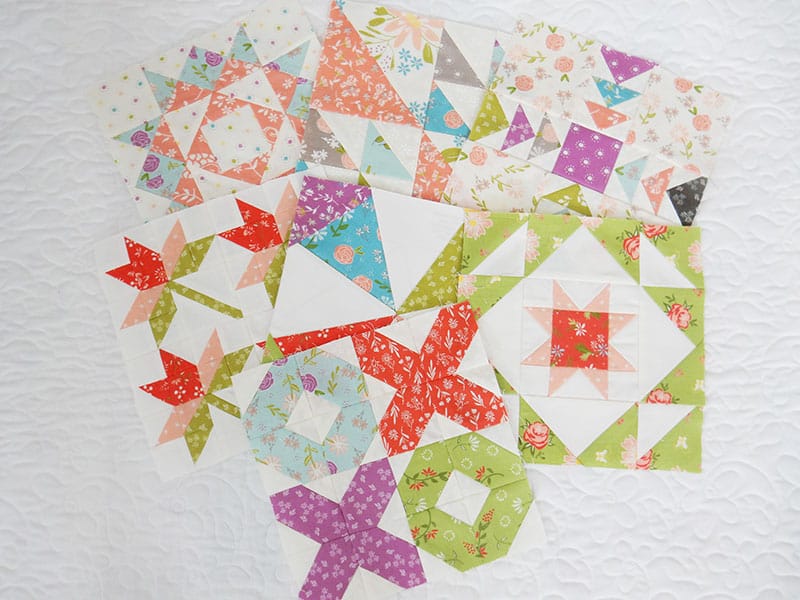 Moda Block Heads 3 Designers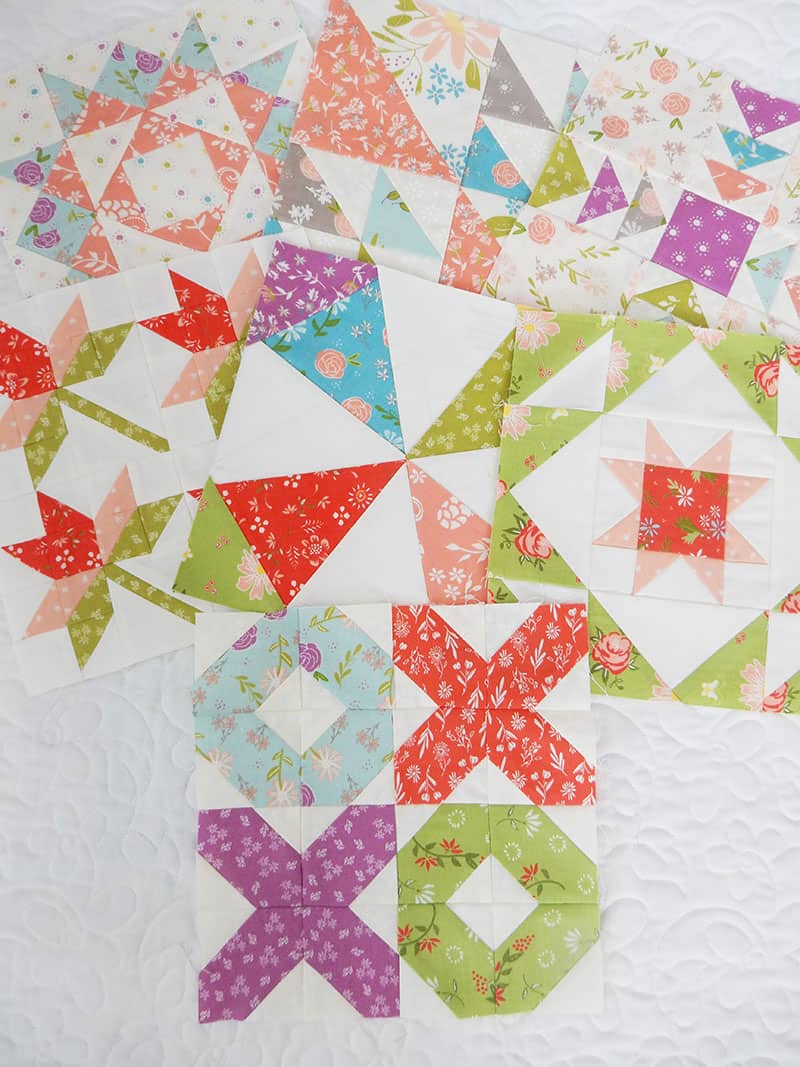 Something Fun This Week
My daughter Chelsi and I started a podcast this week! If you are looking for something quilting-related to listen to while you sew, we'd love it if you'd tune in. We'll be releasing a new episode every other Monday. You can find all of the details and the show notes from our first episode in this post.
Happy quilting, and thanks so much for stopping by!