Hello and happy Saturday, friends. What a week this has been…I thought it was going to be a fairly slow one, but I ended up being busier than ever. I did get a room painted that I'd been meaning to paint since February. So that was a good thing to check off my list. I also designed some fun patterns for our next fabric collection and got to play with some fun new rulers. Now that the weekend is here I'm looking forward to fun sewing and a little organizing! If you are new here, welcome to the Saturday Seven 132 post. My Saturday Seven posts feature fun things from all around the web for quilters.
Saturday Seven 132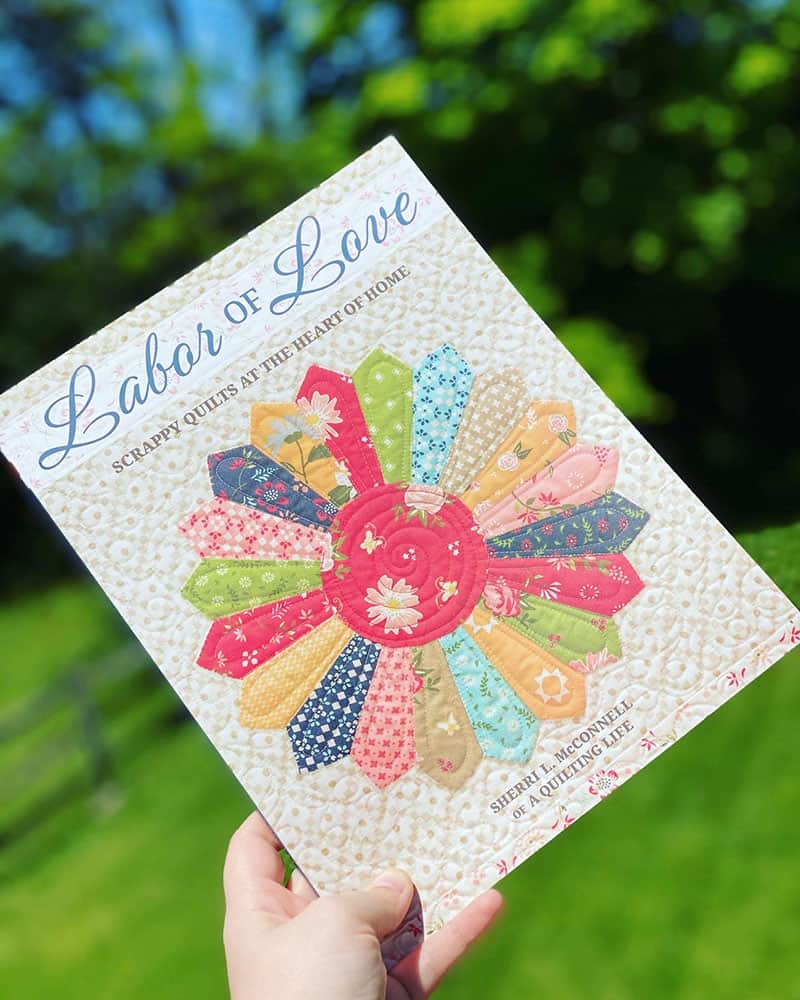 1. Feed Your Spirit
There are always fun "feed your spirit" ideas in the monthly challenges from The Daily Connoisseur. Find her June challenges here.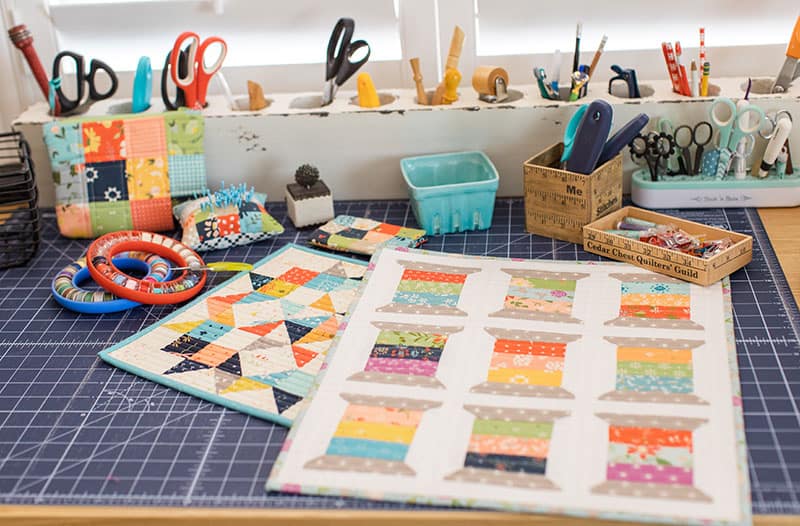 2. Quilt & Sew
My friend Elizabeth posts a PDF each first Monday of the month with simple patterns perfect for beginner quilters. Go here to see her fun block library. And here is a fun round up of Sewing Room Organizing Ideas.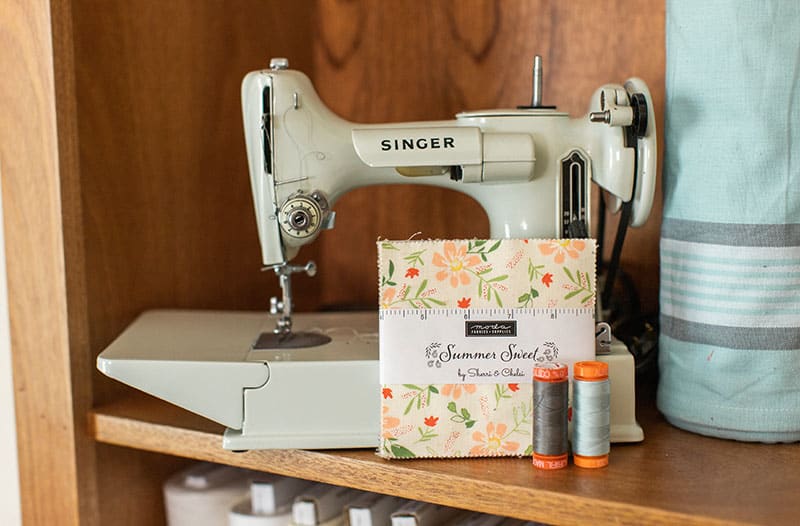 3. Good Recipes
I can't wait to make this Southwest Pasta Salad (I could eat pasta salad every day in the summer)! I also can't wait to make this Teriyaki Chicken Alfredo. And these homemade Blueberry Pop Tarts look like a wonderful breakfast treat. Finally, I love this Ice Cream Sundae Bar with printables. So fun!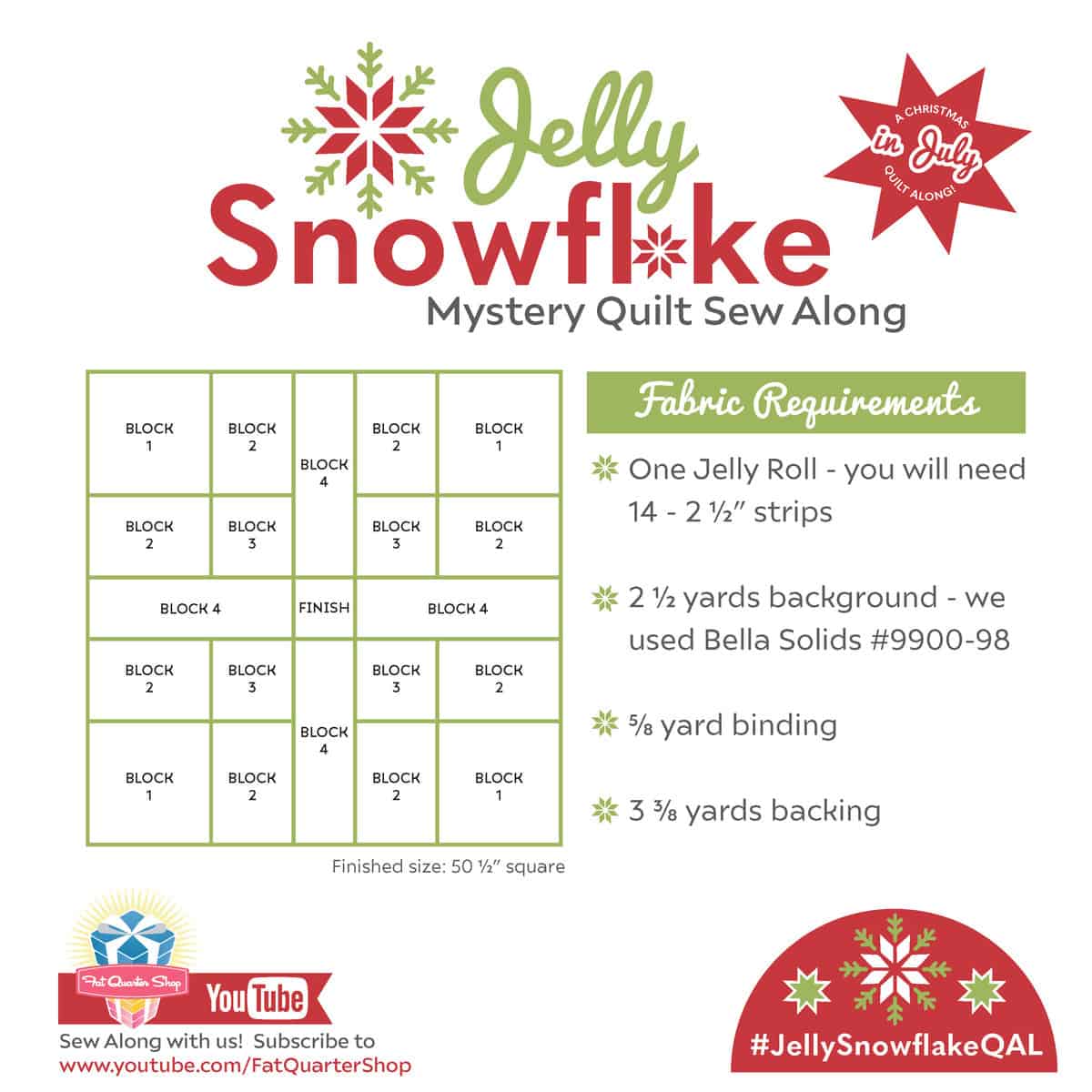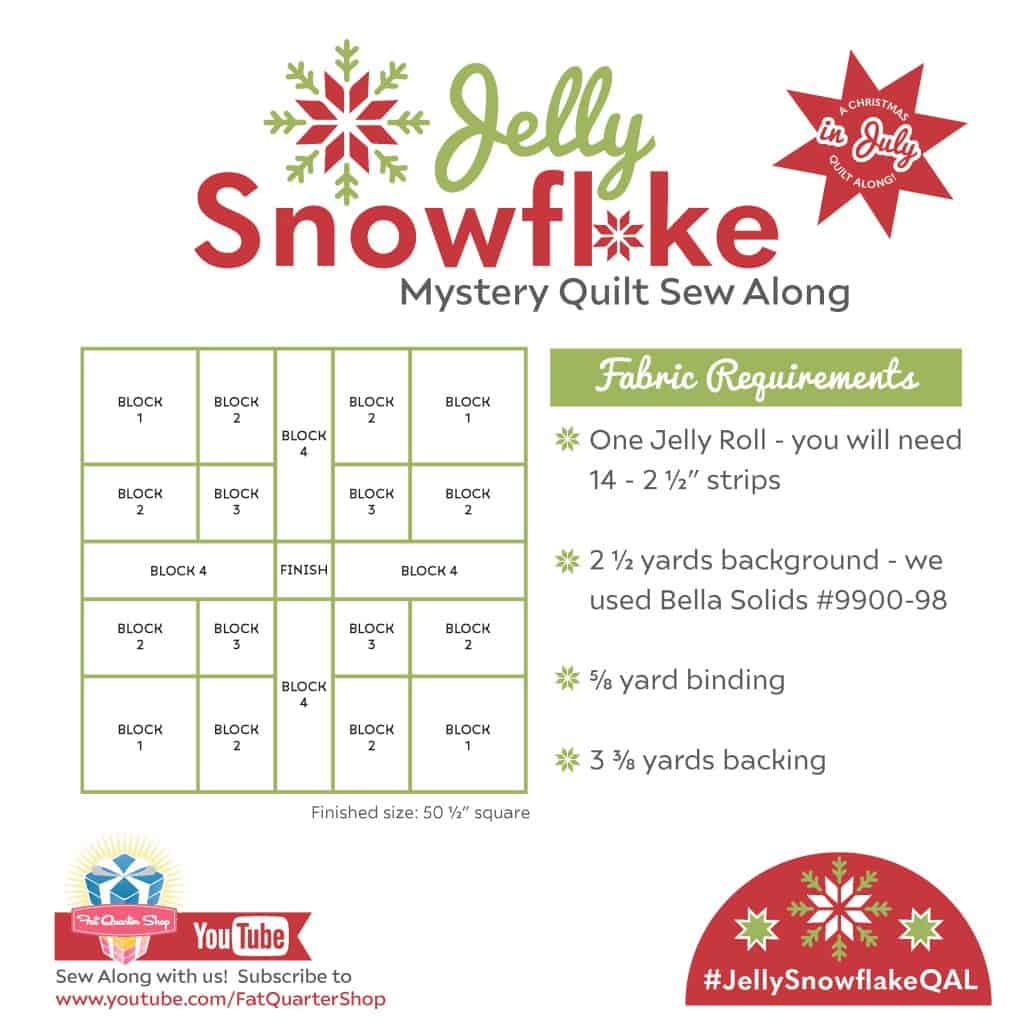 4. Jelly Snowflake Mystery Quilt Sew Along
Have you heard about the Jelly Snowflake Mystery Quilt Sew Along? I participated in a fun Christmas-themed mystery sew along last year with Fat Quarter Shop, and this summer they are hosting another one! The project is a mystery (but I've seen it, and it's super cute). You will just need a Jelly Roll and 2 yards of background fabric for a quilt that finishes at 50.5″ square. The sew along begins on July 2nd, but you can now Download the PDF Fabric Requirements here. And you can see who is sewing along with me here. Patterns for the quilt are free! (The Christmas Figs II Jelly Rolls in my shop would be perfect for this quilt along, or find other Christmas collection Jelly Rolls available now here).
5. Christmas Figs II
I fell in love with the first Christmas Figs collection and made a table runner and tree skirt with it. So of course I needed some of the follow-up collection to sew with for this season. I have a few extra Christmas Figs II pre-cuts you'll find in my shop here.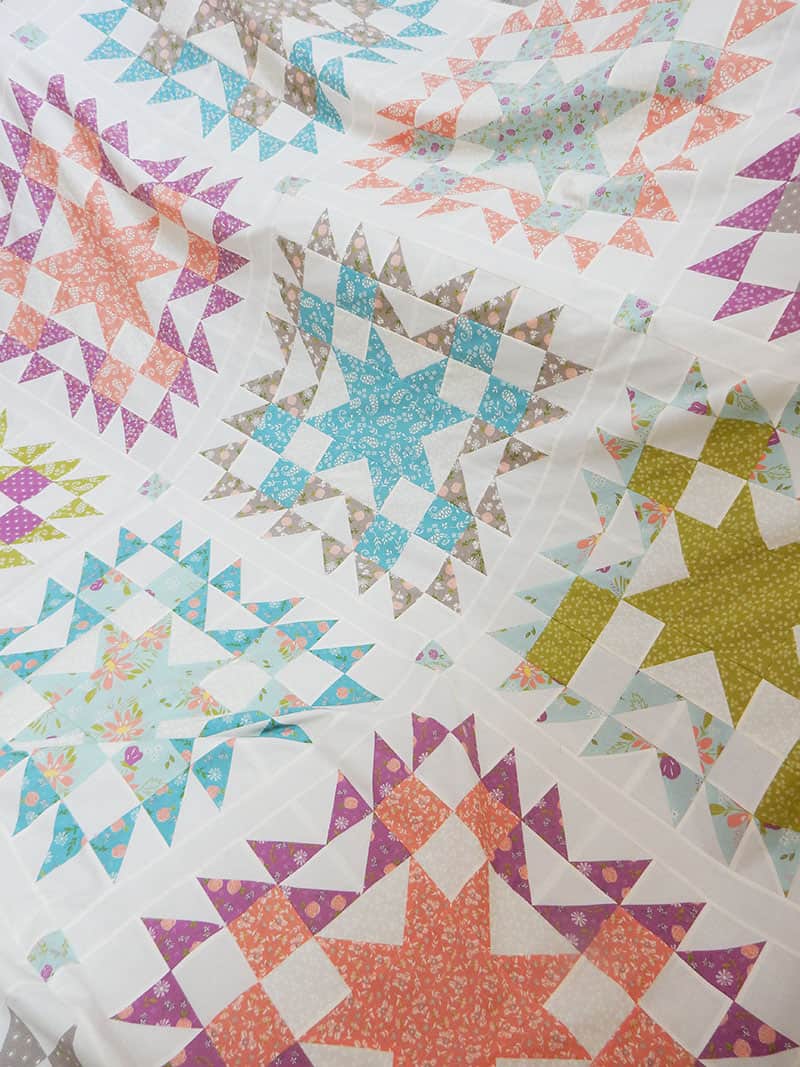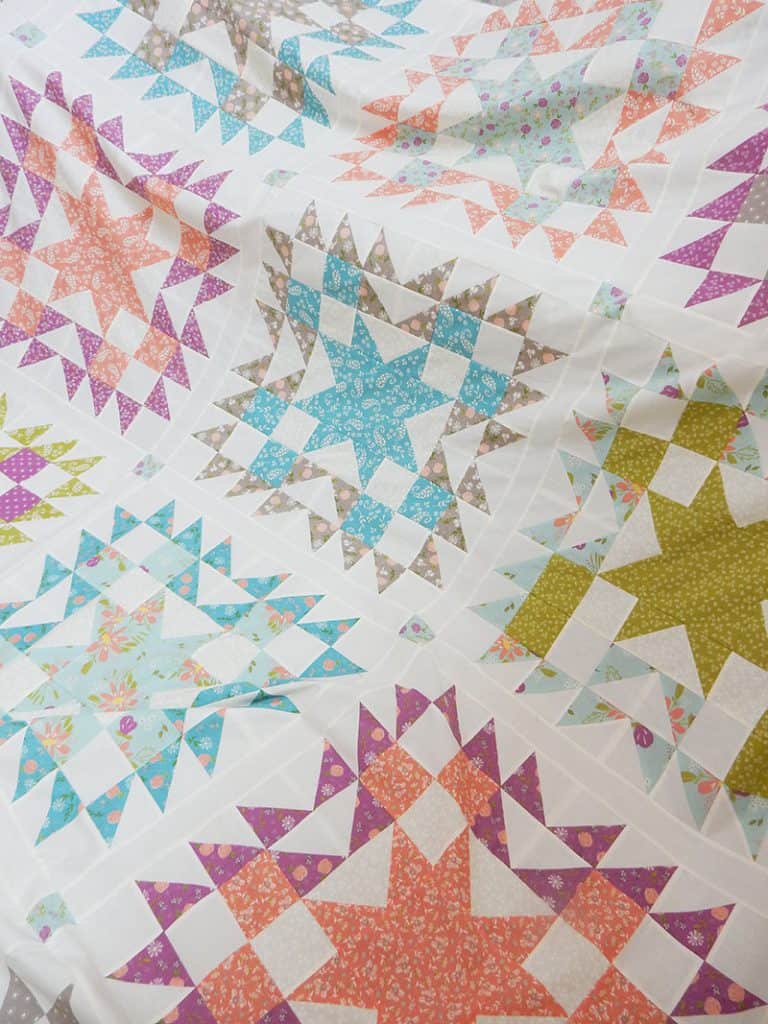 6. At Home
Such fun shelves to build yourself (you can even use scrap wood). Find them here. And have you seen the wonderful new organizing products from The Home Edit for Container Store?! They are designed for the home and kitchen but have lots of great uses in the sewing room! One of my favorites is the clear divided bin…perfect for storing fabrics with the addition of a center divider to keep things more organized.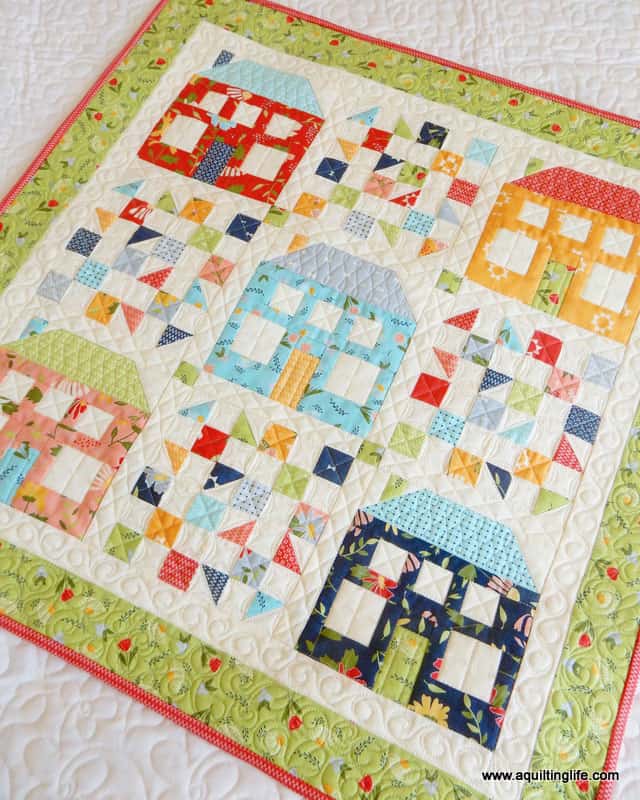 7. Last Week on the Blog
This week was a busy and fun one here on the blog! You won't want to miss these posts: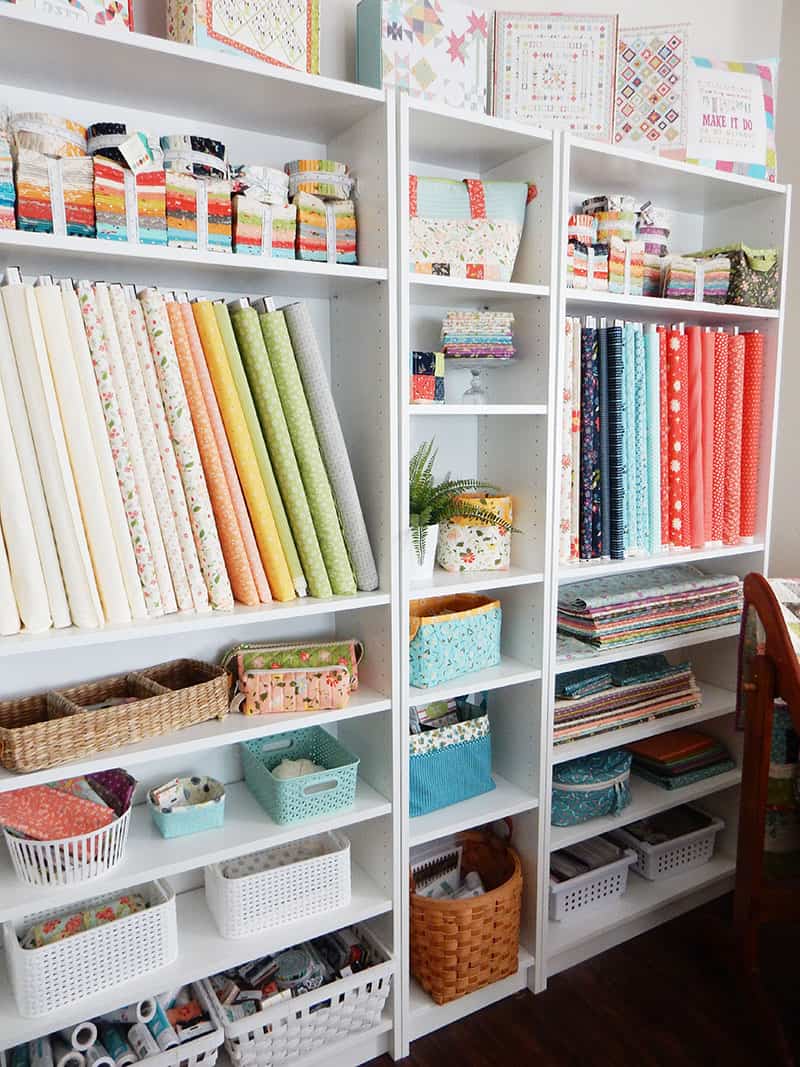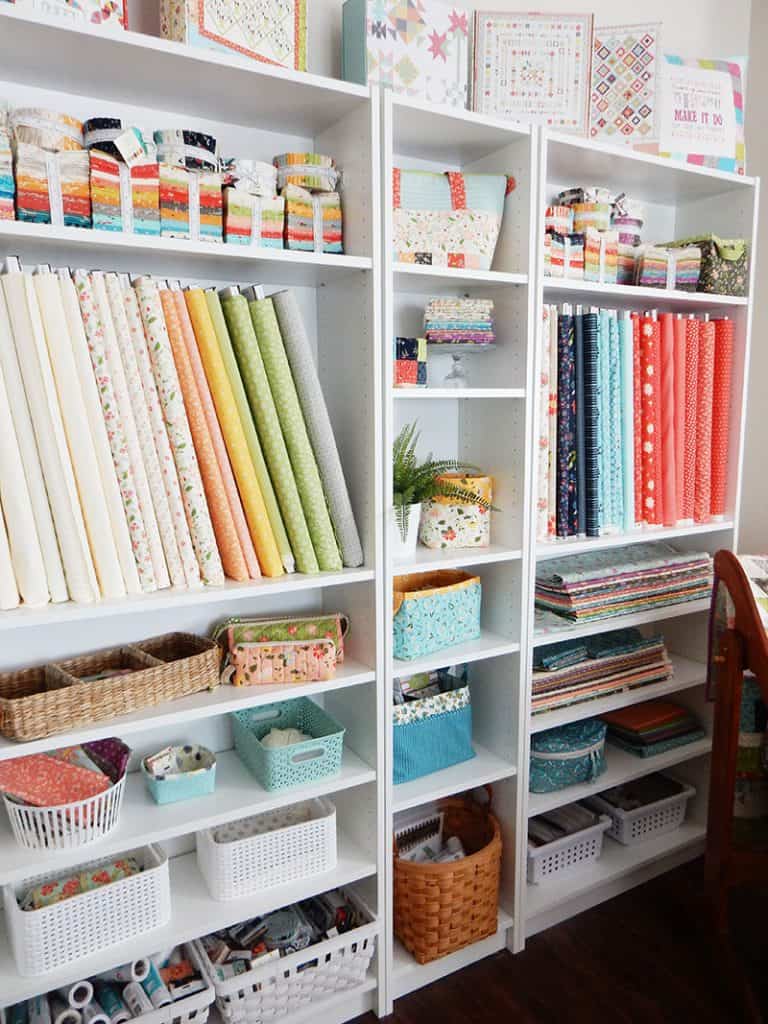 I hope you enjoyed this week's Saturday Seven 132 post. If you're looking for more inspiration, you can find all of the previous posts in this series here.