Hello, friends! Today I'm sharing all of the details on my Sewcialites Block 23, Steadfast. This is such a fun block to make, and I have tips and tricks to make the construction even easier, especially if you're making the smallest size as I am. Keep reading for all of the details, pattern link, and some fun things at the end of the post.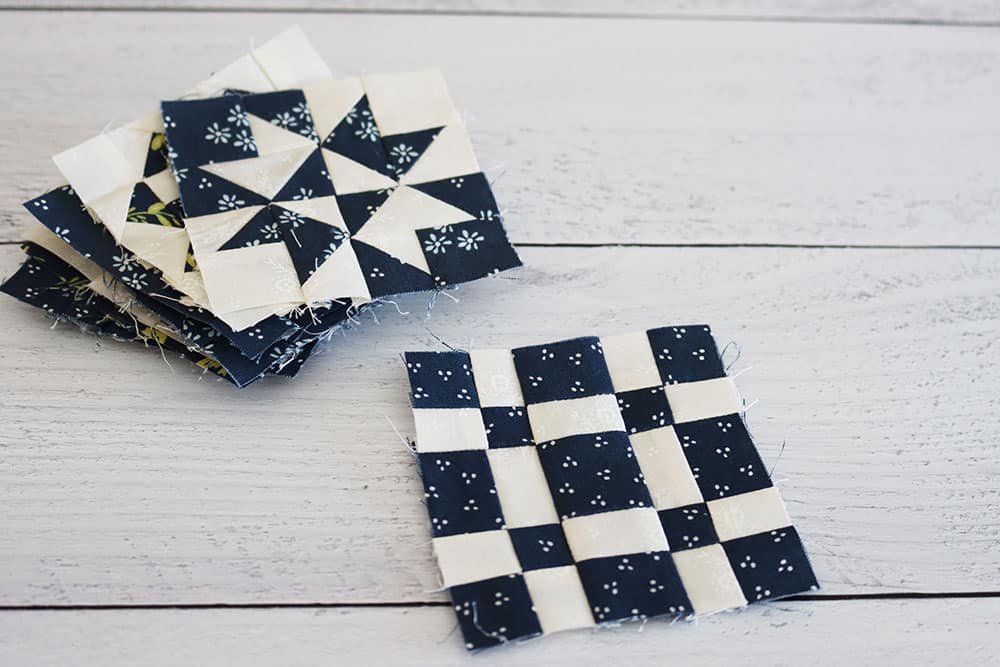 Sewcialites Block 23: Steadfast
My block name is based on a favorite word: "steadfast." While I love the implied meaning in so many areas of life, I felt like it had even more impact this year as we have all been busy trying to weather the storm life has tossed at us over the past year. I'm so grateful for the impact quilting and sewing has had on so many of us–to help us steady our souls and our lives.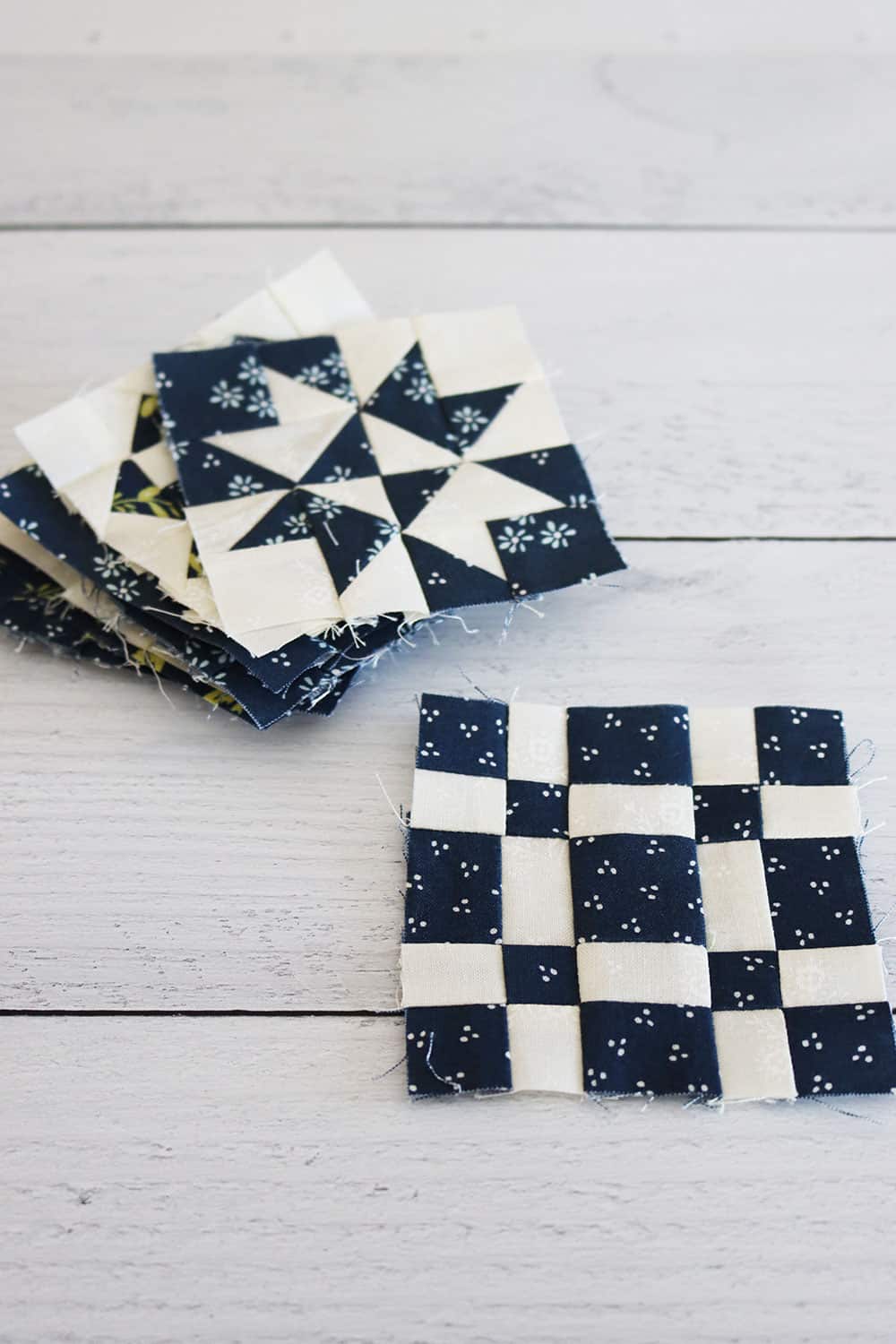 Block 23 Pattern Link + Tips
Go here (or click the button below) to download this week's Sewcialites Block 23. You can also find the previous patterns on the same page.
I'm using fabrics from our Happy Days collection which will be in shops very, very, soon! You can find out more details about this beautiful collection on this post.
Regardless of which size block you are making, strip-piecing can help improve your accuracy. The only square I cut when piecing my block was the center square. For the corner and side-center units I first pieced strips of dark and light and then cut the required pieces from there.
Using starch or your favorite fabric spray can also help increase your accuracy for these blocks, especially with the smaller sizes.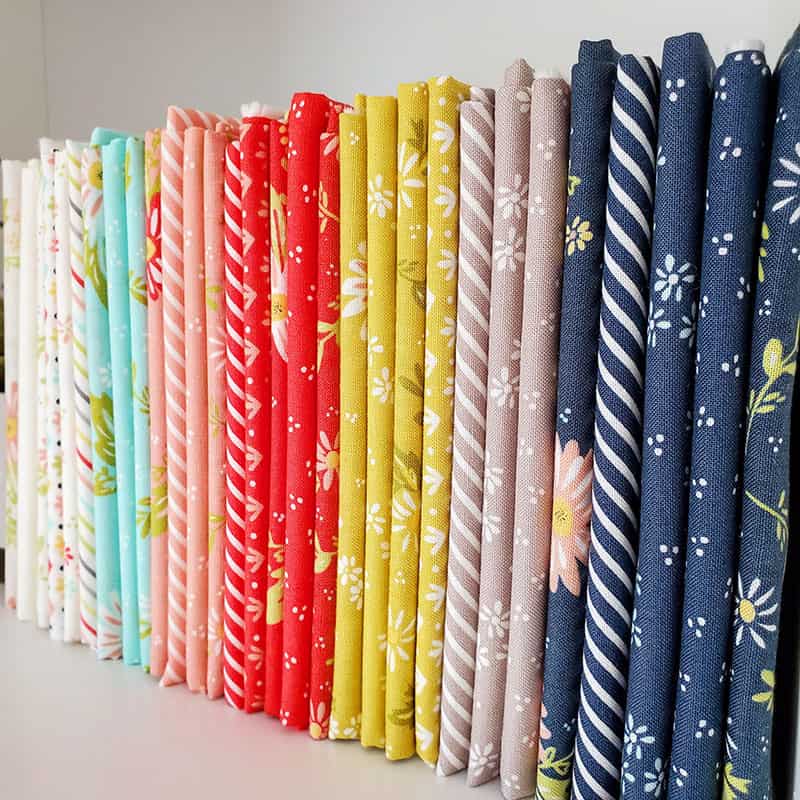 Some Fun Things…
Happy Days fabrics are shipping soon. See a video preview of the fabrics on yesterday's post.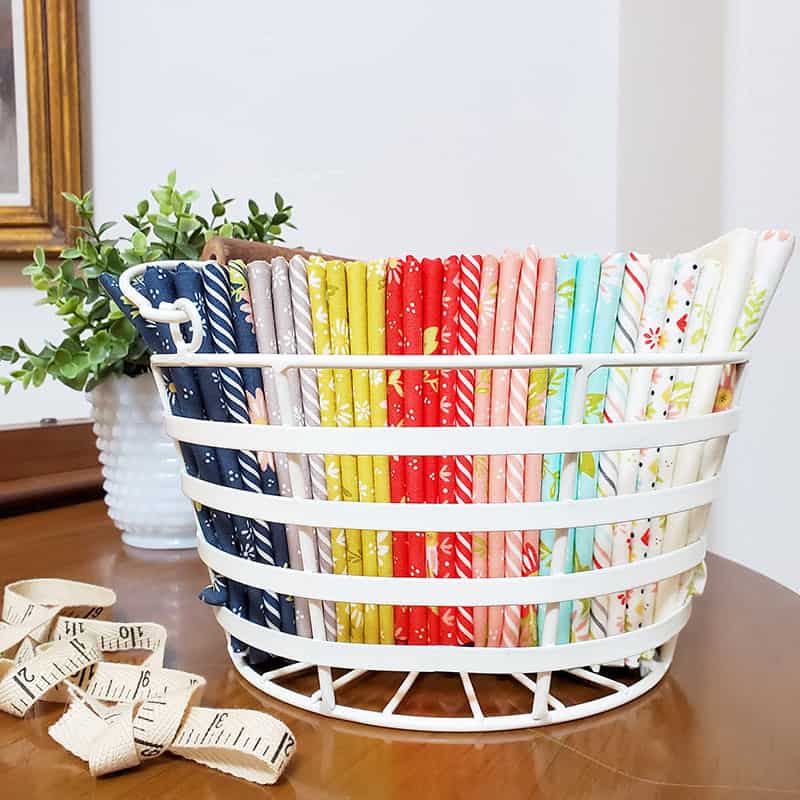 Happy quilting, and thanks so much for stopping by!