Hello, friends. Today I'm sharing something fun: a video of our Happy Days Fabrics: Up Close Preview. In this video you can get a good look at all of the prints and colorways in the versatile collection. We filmed it last October to be used to share with sales reps and shop owners who often needed to share (and look at) fabrics virtually. It's amazing that it's been 5 months since we filmed. We've received the good news that yardage and pre-cuts are supposed to be shipping from the warehouse by the end of this month.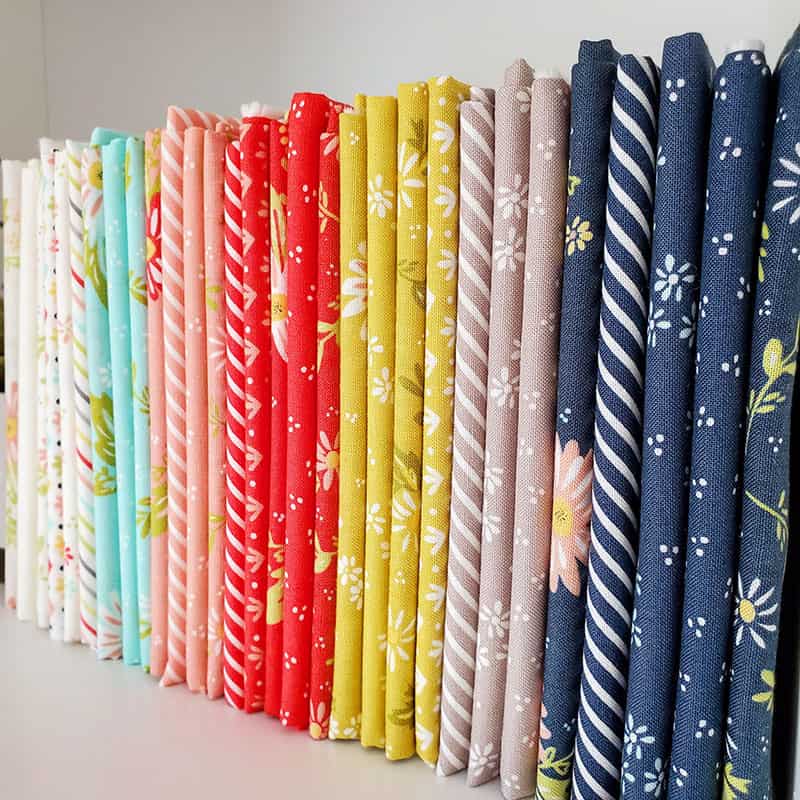 Happy Days Fabrics Video
Watch the Happy Days Fabrics: Close-Up video above, or go here to watch it on the YouTube Channel. Watching the video sharing of the fabric collection is a great way to see all of the prints and patterns in the collection. This is also super helpful if you are purchasing your fabrics online.
Happy Days Fabrics Shipping Update
The latest news from Dallas is that Happy Days will be shipping by the end of the month. This is about a month later that was initially scheduled. But it's still a bit quicker than our Balboa collection which shipped over two months late. If you pre-ordered pre-cuts, yardage, or kits you will be getting shipping notices the final week of March or the first week of April. And if you're looking for Bella solids that coordinate with this collection, you can find a list here.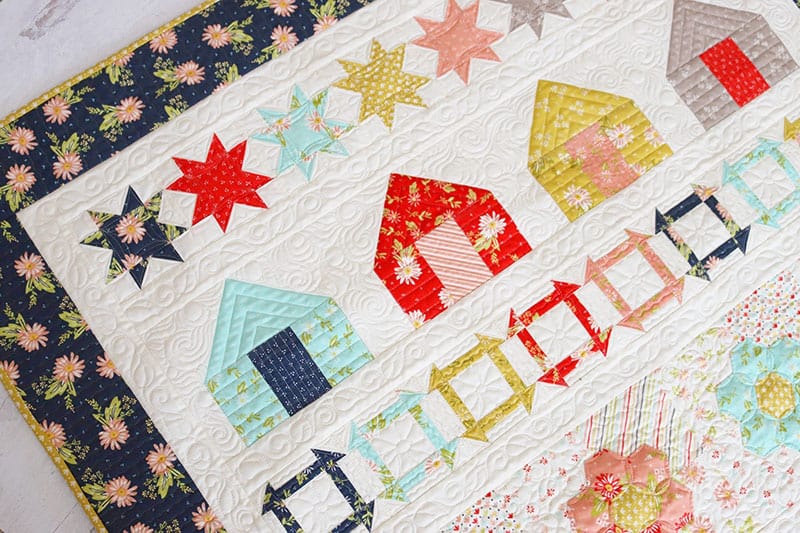 Beach House Quilt Along
I'll also finalize the dates for the Beach House Quilt Along as soon as the fabric has shipped. That way everyone can have fabric in hand before the quilt along begins.
Thanks so much for your patience in waiting for the Happy Days collection!
Tomorrow is my day to share a block for the Sewcialites Quilt Along. See you then! Happy quilting, and thanks so much for stopping by!