Hello and happy Friday…and happy February! I've just returned home from a wonderful three days at a retreat in Cedar City, Utah where I was able to give a trunk show about my quilting journey and teach two classes. I had such a good time meeting with so many quilters, catching up with friends, and making new friends. Quilters are the best! Today I'm sharing the Sew Your Stash 2019 | 5 post with more tips for getting things sewn.
Sew Your Stash 2019 | 5
First of all, thank you so much for all of the great comments on last week's post. It seemed like a lot of readers really liked the "Double Quilting" idea. It really is one of my favorite ways to use stash fabrics! This week I'm going to focus on some good ideas for making scrap quilts. It was fun to see how many of the quilters in my classes this week were making quilts from their stash. They were combining new and older fabric collections and making some beautiful quilts!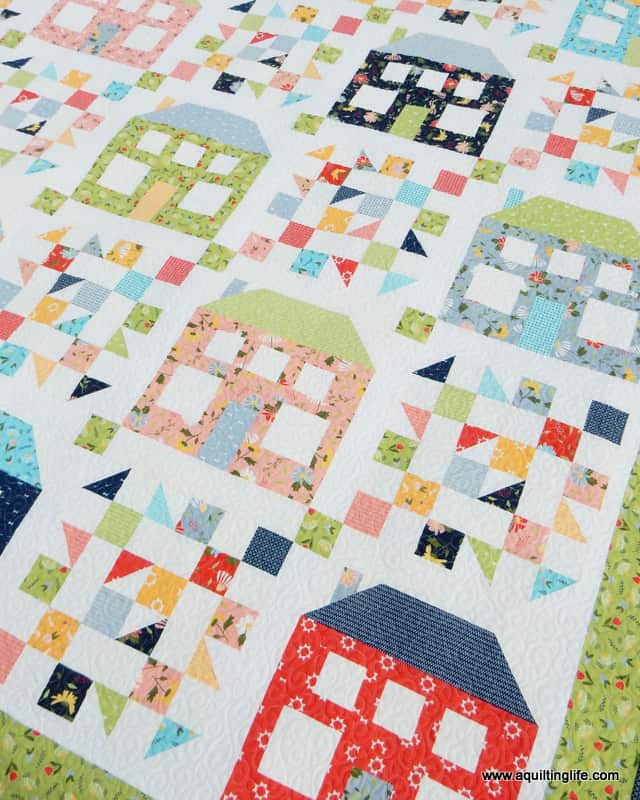 1. Start with a Pre-Cut and Add Fabrics from Your Stash.
Several students in my classes this week started with fat quarters, layer cakes or charm squares and then added other fabrics into the mix for their projects. Some of them combined a variety of collections from one designer, while others mixed collections by a few designers. Either way, the result was a scrappy look–and a good use of stash fabrics on hand!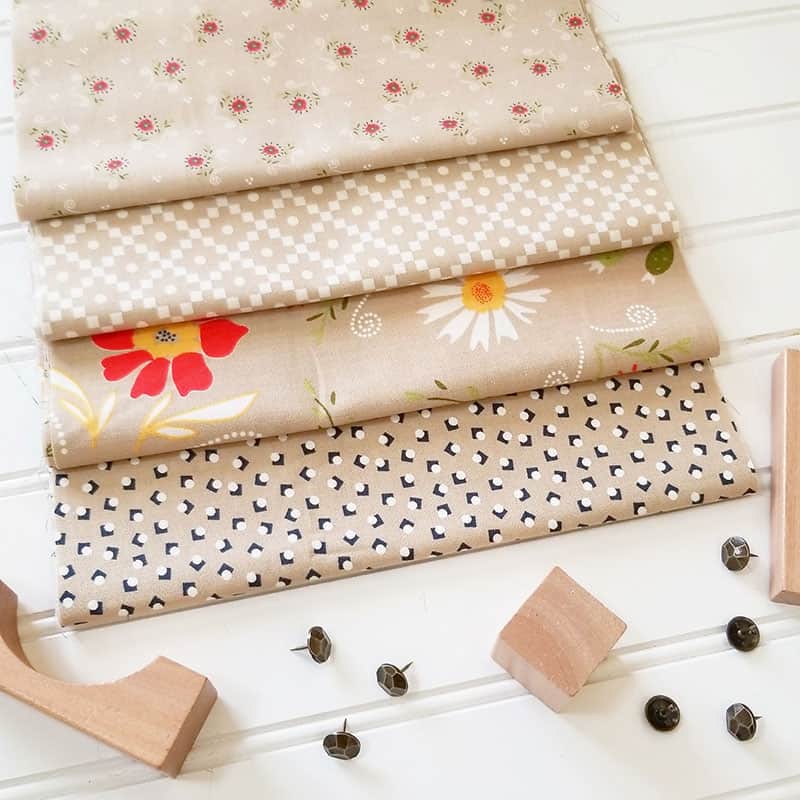 2. Start with a Color or Holiday to Use a Variety of Stash Fabrics.
Another idea is to plan a quilt or project around a certain color scheme, pulling fabrics from your stash (and supplementing as needed with new ones) to get a great mix. This can be a great way to evaluate your fabrics on hand and see if there are any color ways you have an abundance of (or a scarcity of). You could also plan a holiday quilt if you have a large collection of holiday fabrics just sitting around.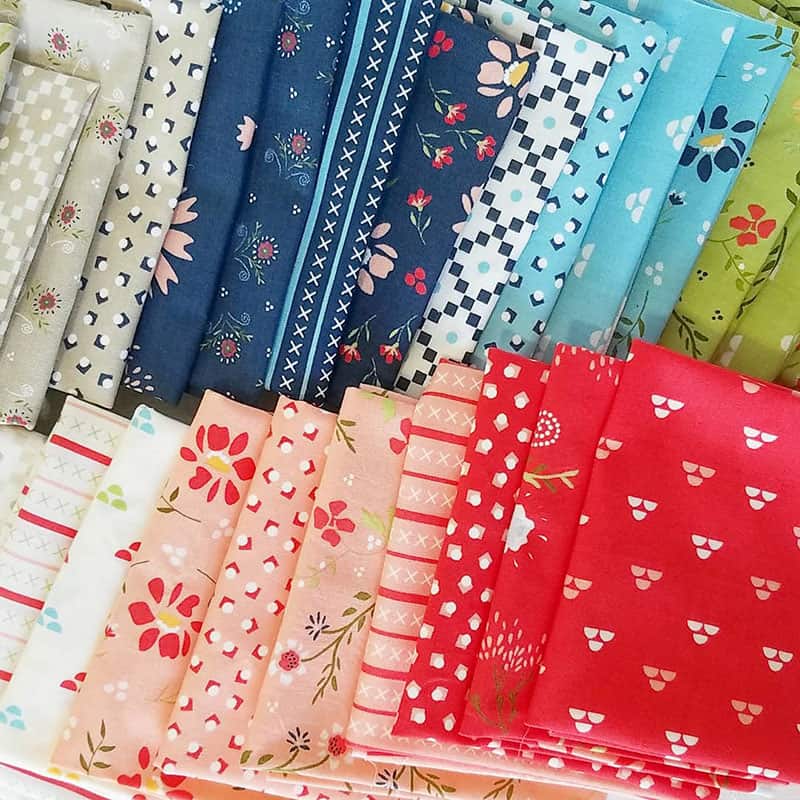 3. Spend a Little Time Preparing Scraps for Sewing
Simple patchwork is one of the most simple ways to use up stash fabrics. But it's much easier to sew them if you spend a little time each week doing some cutting. For a simple holiday quilt, spend some time cutting fabrics into same-size squares. Or, cut 2 ½″ strips from all of your left-overs from one designer or a group of collections that coordinate. If you have bins or containers of strips or squares, you'll be much more likely to use those pieces in simple quilts.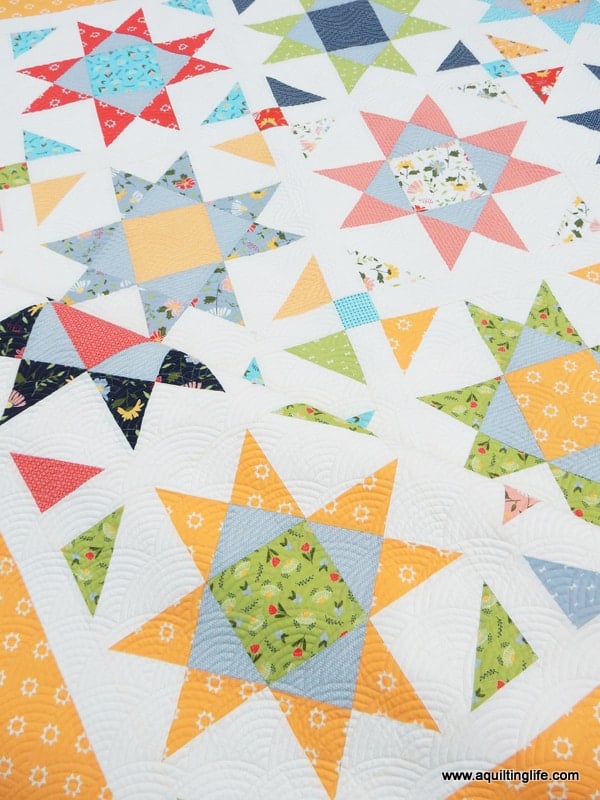 A Few More Ideas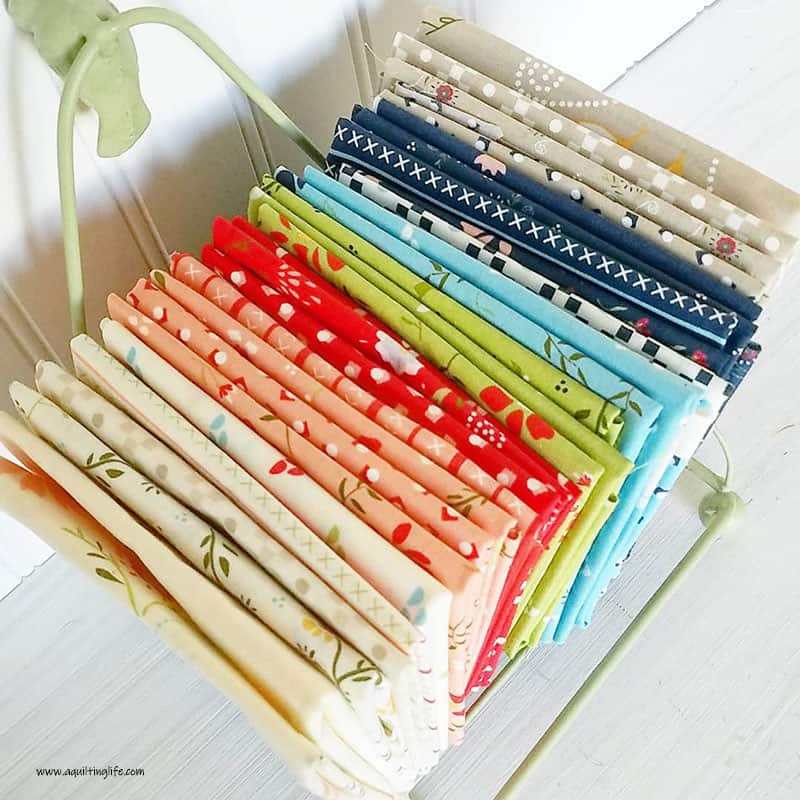 Finally…I'm still looking for quilting tip submissions (with a photo if you have one) for our February Minis and More post. (I'll be posting that next week since I've been out of town). Just email with anything you'd like to include by February 2, 2019.
I hope you enjoyed the Sew Your Stash 2019 | 5 post. Thanks so much for stopping by…happy quilting!