Hello and happy Block Heads Wednesday! Today I'm sharing Moda Block Heads 2 Block 42 by Carrie Nelson. This week's block is called "Around the Corner," and it's another 12″ finished block that gives lots of room for playing with different colors and fabrics!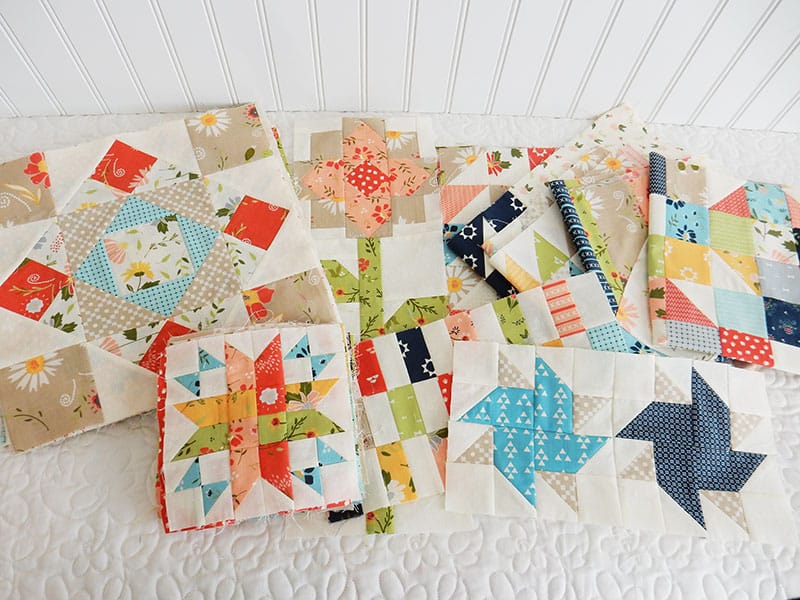 So fun to take my weekly photo…although I'm about to start sewing these together and will then be able to share photos of different sections of the quilt. I can hardly wait!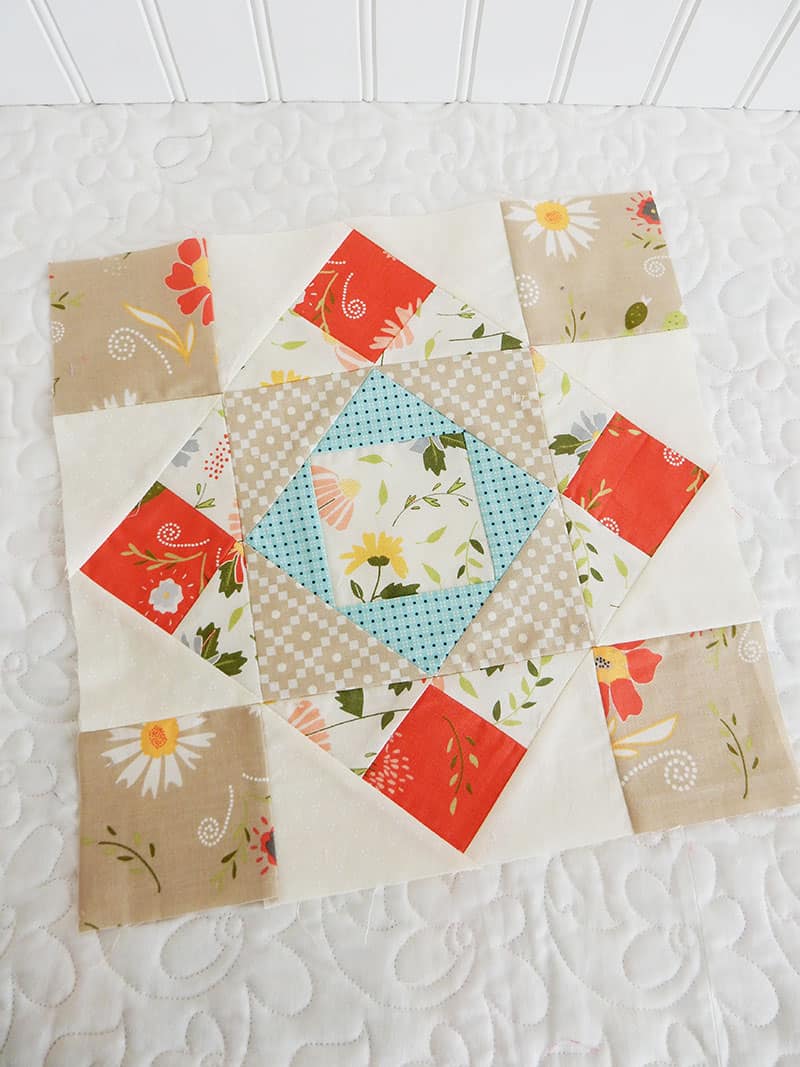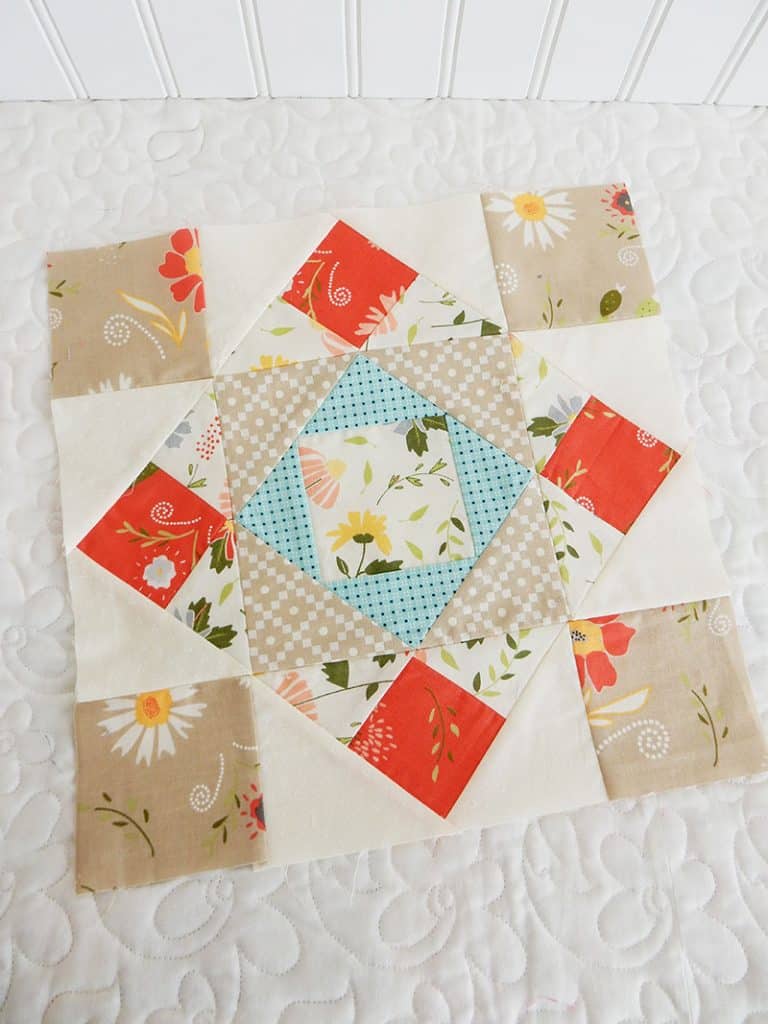 I used six different fabrics in this week's block–it's a mix of our Clover Hollow and Walkabout fabric collections. I just love the way these two collections play together. So if you have Clover Hollow scraps…be sure to save them since Walkabout will be shipping soon.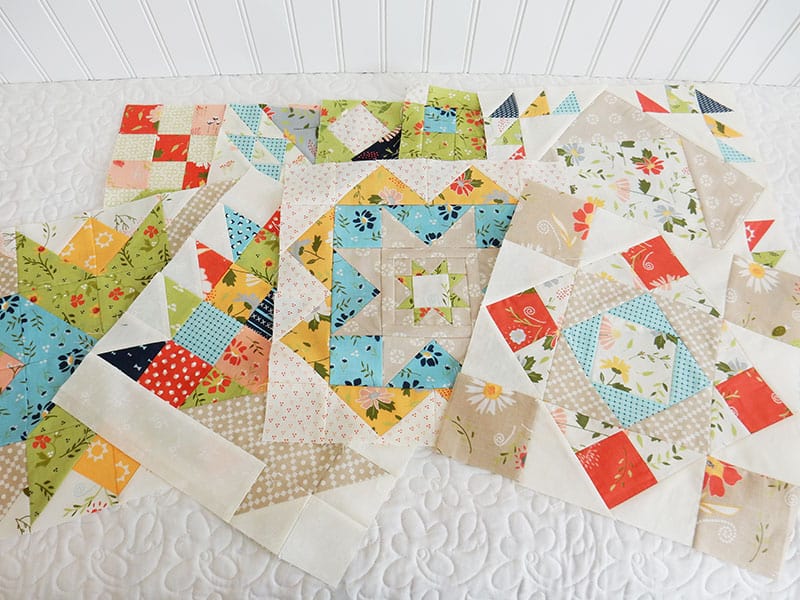 Here are all nine of the 12″ finished blocks for this quilt. I truly enjoy taking these photos each week. It's really helped me to keep my fabrics and colors balanced out throughout the process.
Tips for Moda Block Heads 2 Block 42
First, make sure you cut the pieces for the block accurately. Because so many of the units are multi-step units, this will be very important.
Also make sure that squares cut in half once or twice diagonally are cut accurately. This can end up making a big difference as well.
It's important to press without pushing or distorting the pieces, especially since so many of these pieces are on the bias.
I made sure the four outside center units were trimmed to the exact size before adding them to my block.
Finally, use a scant ¼″ seam allowance when sewing. A scant ¼″ is just a thread or two under a true ¼″. You can see a demonstration of this in my video below.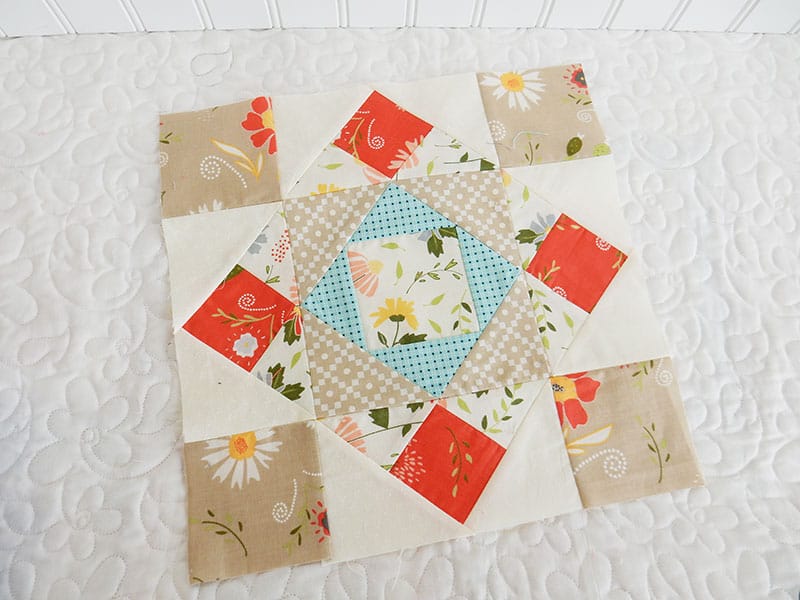 Moda Block Heads 2 Block 42 Links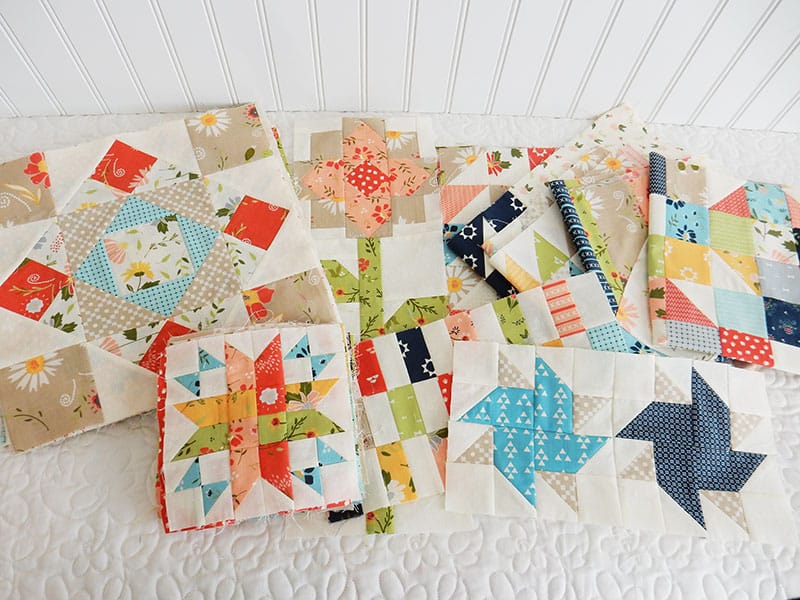 Find the Other Moda Block Heads 2 Designers Here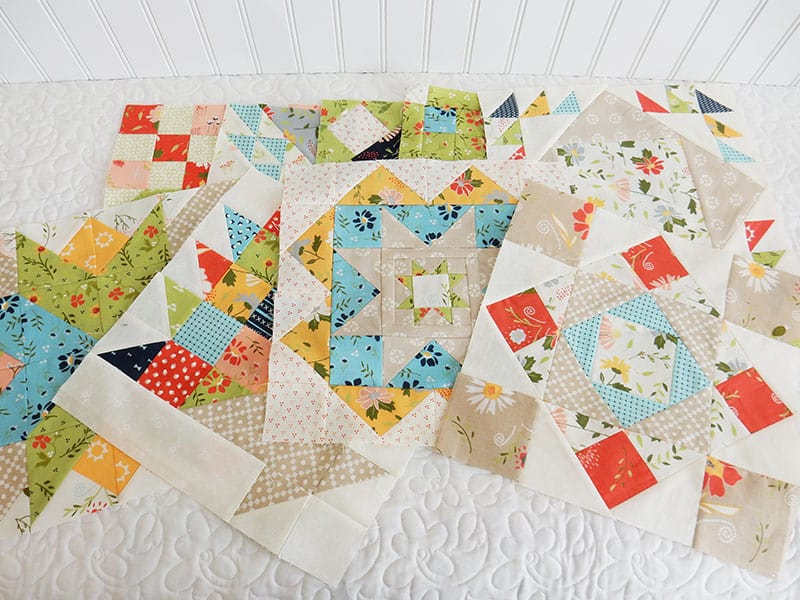 Thank you so much for stopping by and happy quilting!