Hello and happy Saturday!  Thank you so  much for stopping by for the Saturday Seven!  I hope you've had a great week and that your weekend is off to a terrific start!  I hope you'll enjoy your time here today–I really have a lot of fun collecting these things to share each week!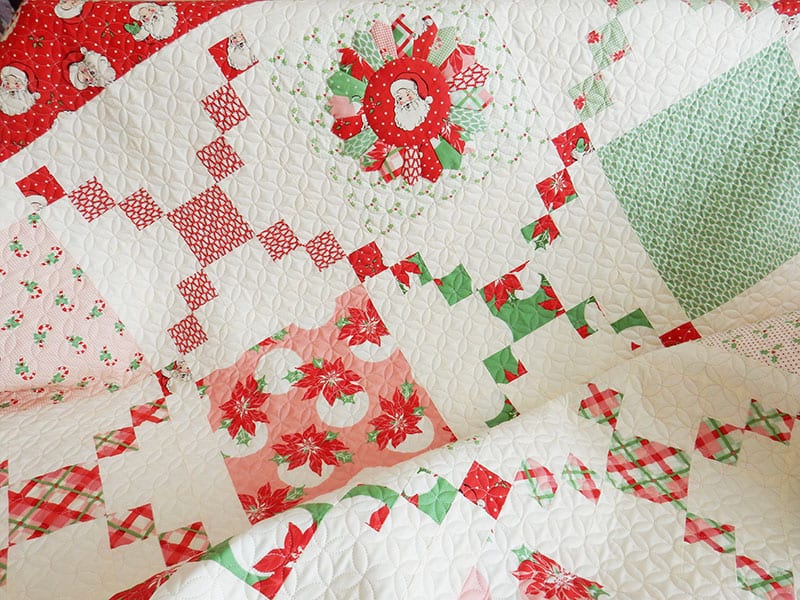 Pot Luck quilt pattern in Swell Christmas Fabrics
Shopping List
1. First, I want to share a super fun Trader Joe's Christmas shopping list from Brooke at Nesting with Grace. The closest Trader Joe's to me is just over an hour away, so I really appreciate her making these holiday lists. It's going to save so much time when I stop in next week. Get the link to download her printable shopping list along with a couple of fun recipes she's made with items on the list here.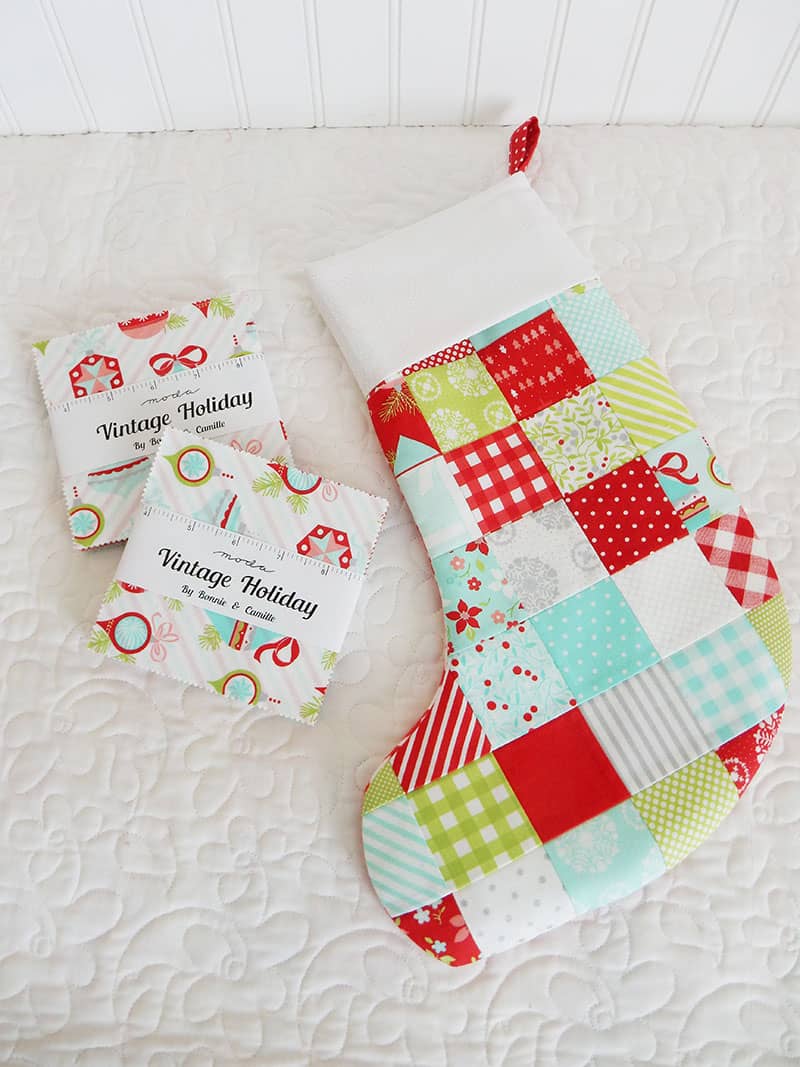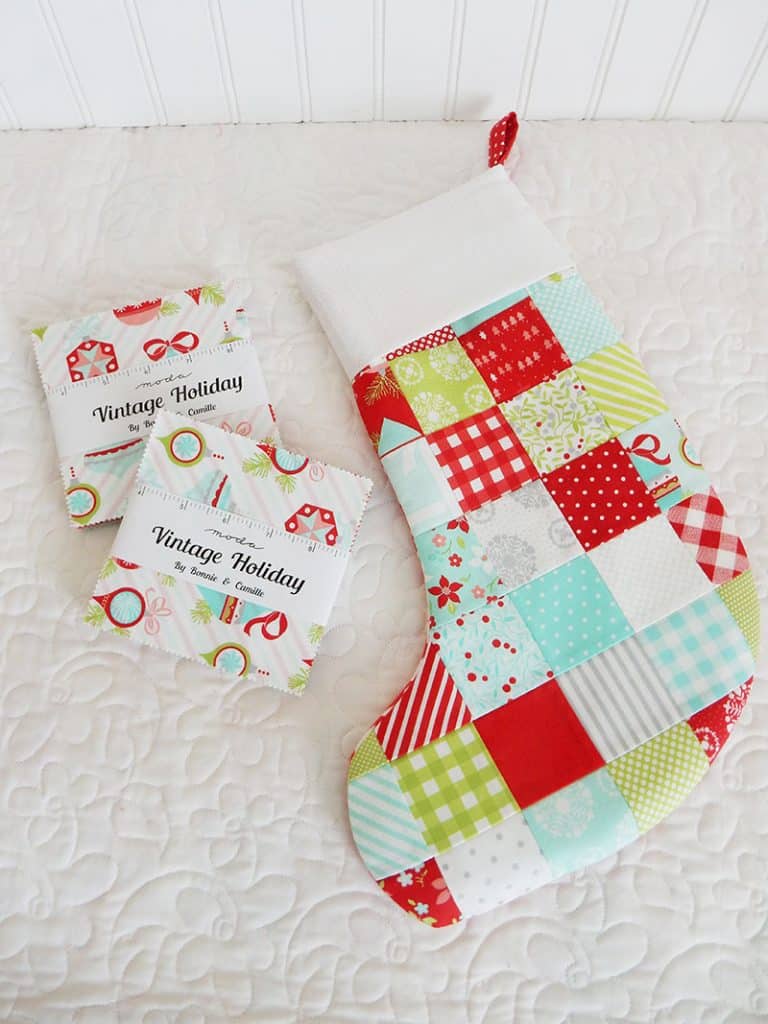 Simple Patchwork Stocking Tutorial
2. I just made a stocking this week for the newest member of our family. I used one mini charm pack of Vintage Holiday fabric; however, I removed all of the squares with pink backgrounds. I added in just a few extras from my Bonnie & Camille stash to have enough fabric. You can view my tutorial for these stockings on YouTube from this post and download the stocking template here. Oh, and I just used mini charm squares instead of making the half-square triangles as shown in the tutorial.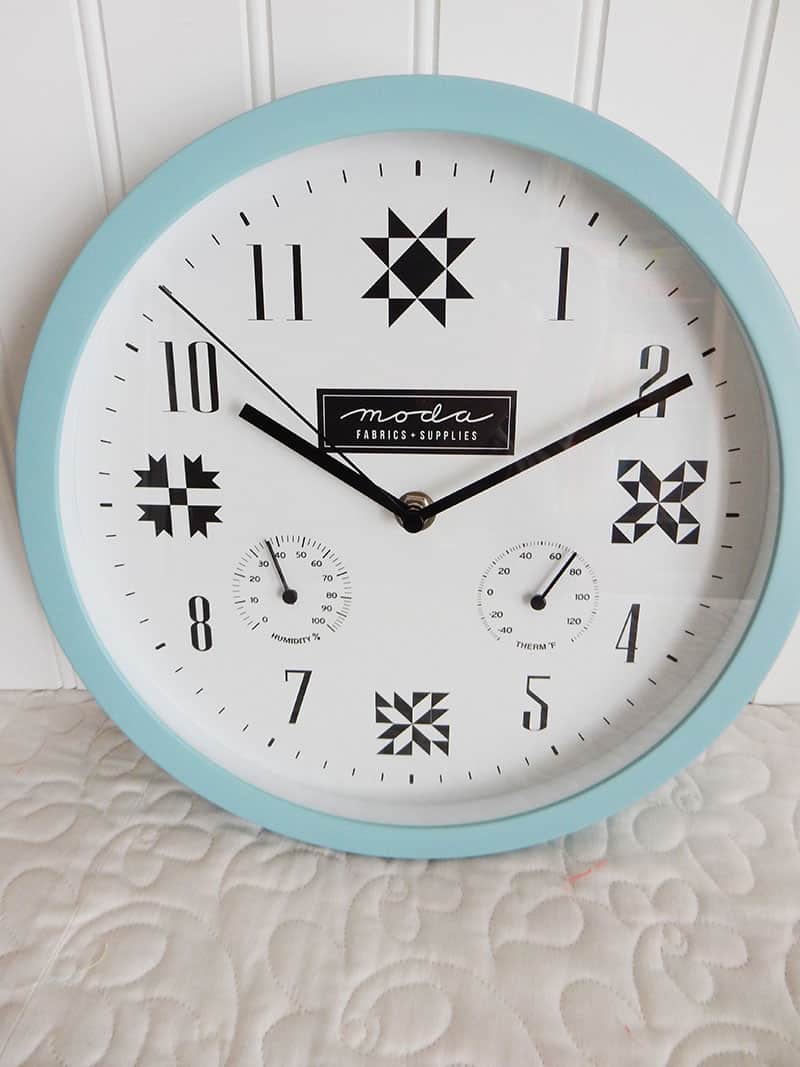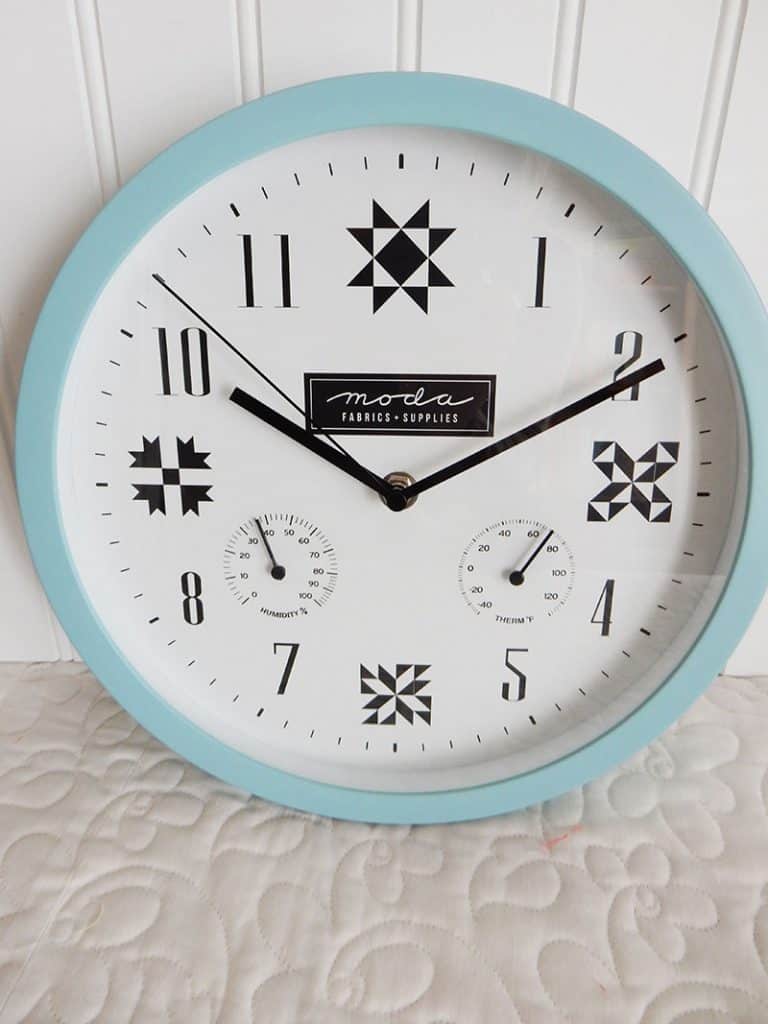 Gifts for Giving
3.  I know there are gift guides for Christmas everywhere you turn, so I haven't felt like putting out one more…but here are a couple of my tried and true gifts.  They are wonderful for quilters or for anyone, really!  I love this journal, have gifted it several times, and have one of my own.  I also really love everything in my Amazon storefront. I've listed my favorite sewing books and notions along with favorite reads on organizing, simplifying, and home-keeping.  There are even a few home organization products listed.  Visit my storefront here.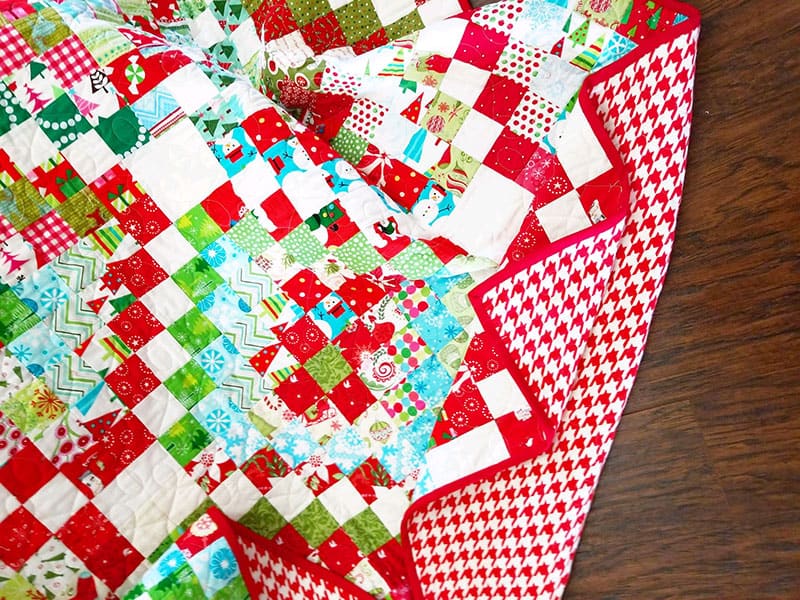 Free Scrappy Trip Printable
4. Last week I posted a little bit about my Scrappy Trip Around the World Christmas quilt from a few years ago. You can click the link above to read that post and get the link to the tutorial. But the other day I also remembered that I taught this quilt at a retreat a couple of years ago and made a super handy printable for my students to help them easily adapt the tutorial to making different sizes of quilts. Download my handout PDF here.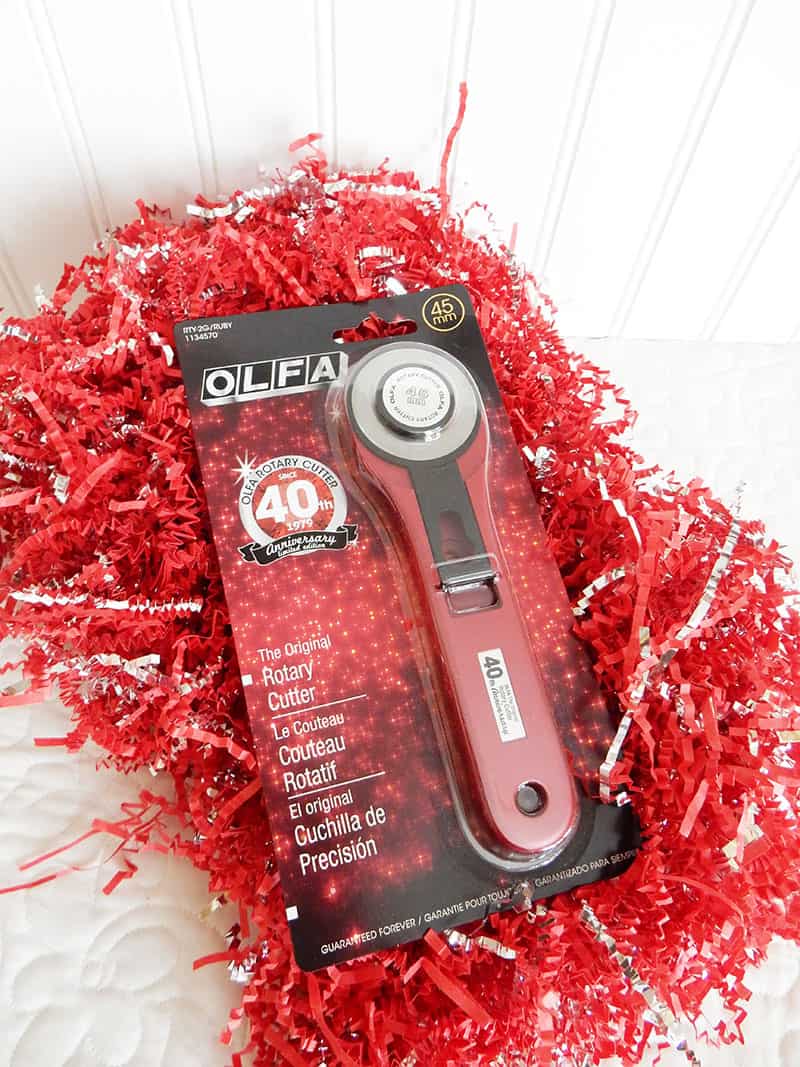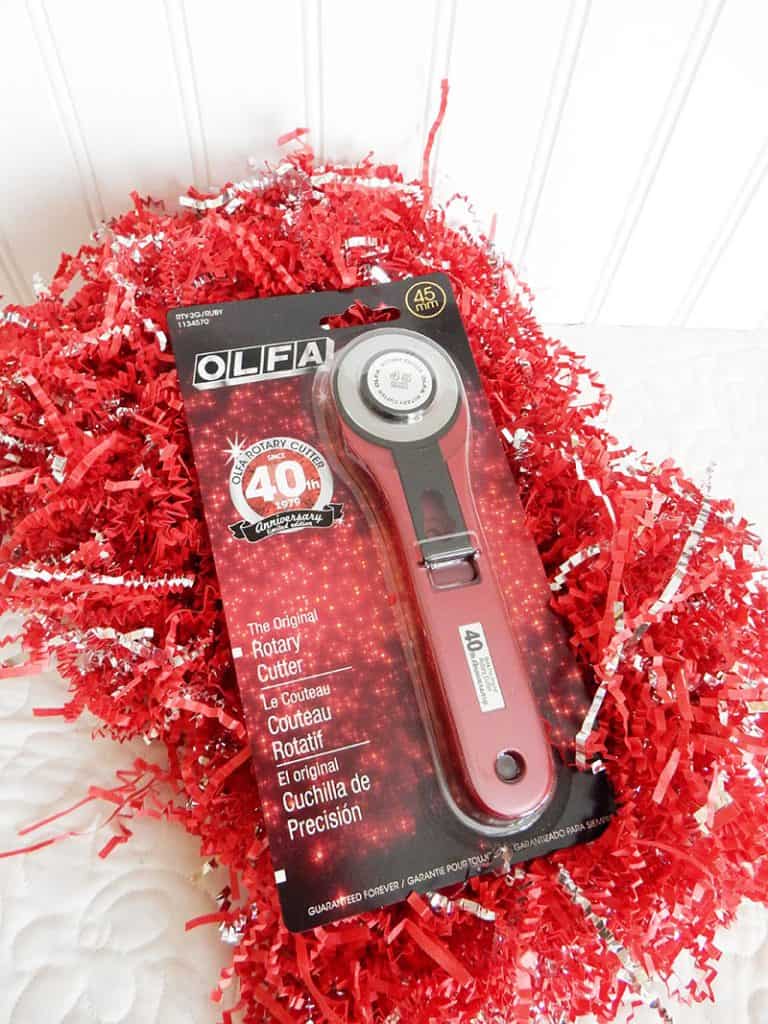 Keeping it Simple
5. In keeping with my ongoing theme of adding ideas to this post each week for keeping things a bit more simple…this article on "A More Deliberate Way of Living" is a good one. Read it here.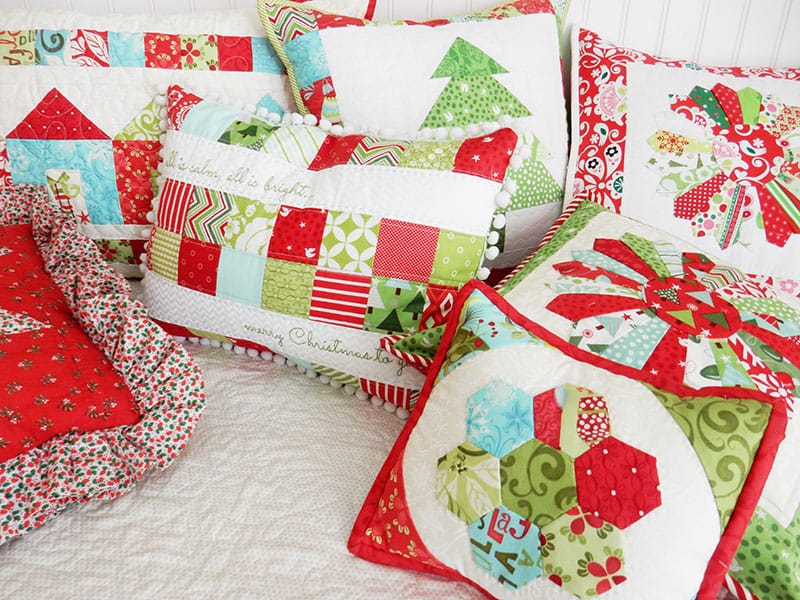 Recipes…
6. Some fun recipes for this week and this month: First, I loved these "Fun Christmas Breakfast Ideas for Kids." This Christmas Punch recipe looks fun for Christmas or New Years! I also plan on making this "Garlic Brown Butter Beef Tenderloin" around the holidays this year. Find the recipe here.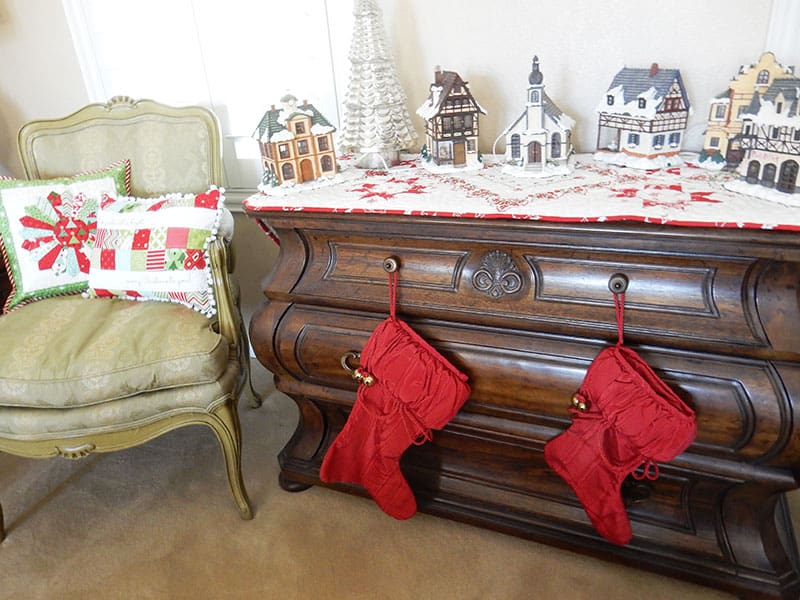 A Little More on Saving Time + Shopping…
7. Finally…one of the ways I've found to save time this season is to stay out of the mall, lol!  I used a combination of Stitch Fix and Trunk Club shopping for everything I needed for fall and winter.  Both are clothing boxes that come with several items included right to your door.  You try on and keep what you want, send back the rest, and are only charged for what you keep. The Trunk Club option includes the help of a personal stylist.  My stylist, Sierra was so helpful in picking items that were exactly what I needed in the price range I wanted to stay in. I've received wonderful items from both services. Shop Stitch Fix with a special $25 discount using my referral link here.  And shop with Trunk Club (a division of Nordstrom) using my Trunk Club referral code here.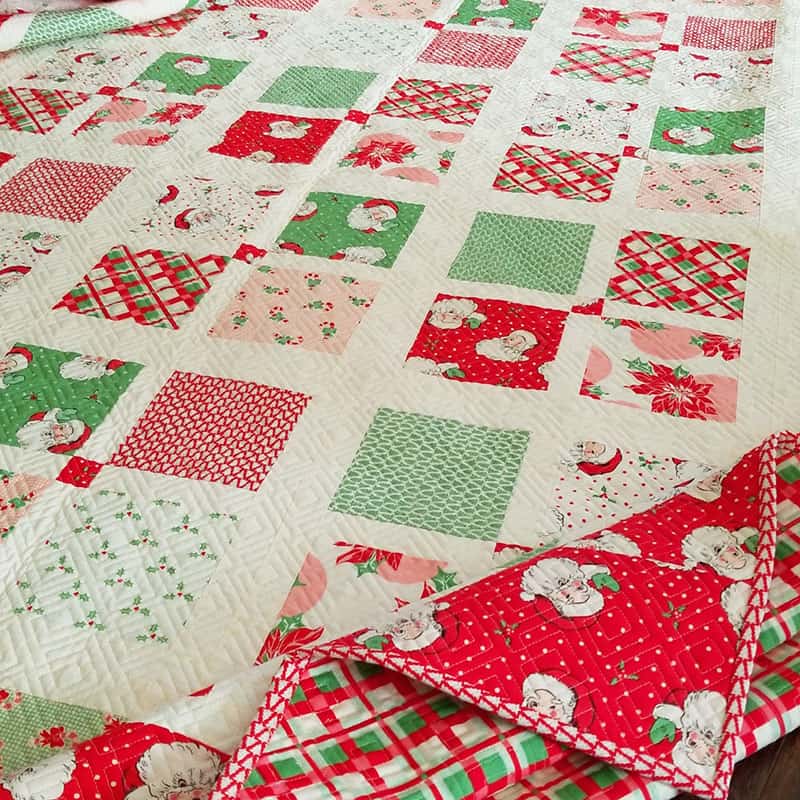 Finally…
And if you need more Saturday Seven inspiration you can visit all of my previous Saturday Seven posts here.  They are listed in order from the most recent going back. 
Thanks so much for stopping by today!  I got quite a bit of sewing in yesterday and hope to get even more finished up today, so I'll have lots to share next week!  Happy quilting.