Hello and happy Friday!  Today I'm excited to be able to share the Quilting Life Mystery Block of the Month December 2018 block patterns.  It was so much fun taking photos yesterday of my blocks.  And now that I have all of the blocks, I'm super anxious to get them set together.  Hopefully I can set the Christmas blocks together this weekend so I can give you the setting instructions next week.  (I like to double check them by sewing it myself first).  And I'm definitely hoping to finish at least my Christmas version for the holiday!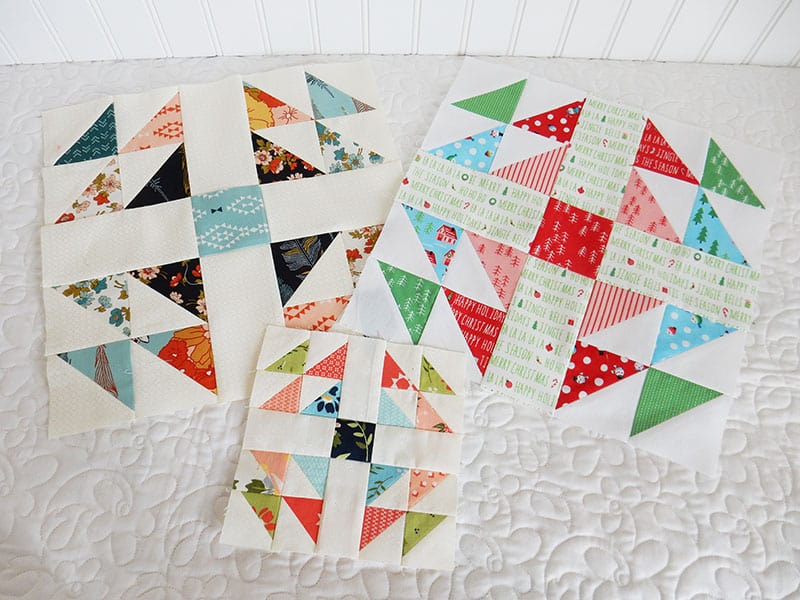 I saved this block for last because it allows for using a variety of fabrics.  Some of my favorite fabrics for the Christmas and modern print versions are in short supply now, so it was nice to be able to use a few of them in these blocks.  Since the blocks are so scrappy, I think a less-busy background works best. For those of you sewing with dark backgrounds there will still be a lot of options for fabric choice.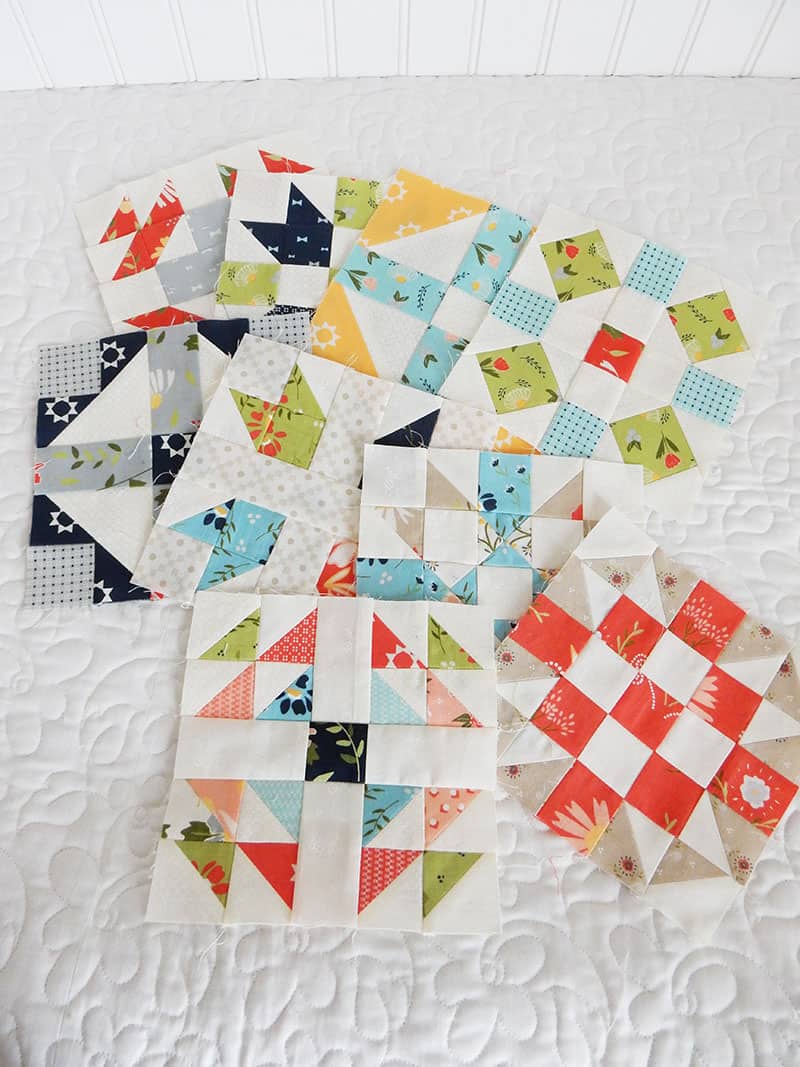 I still need to go back and make my January, February, and March blocks in the small size; I plan on making those this weekend, too.  Scrappy was definitely the right choice for this month's block.  It really helps to even out the colors in the group.  I need to make sure to add a little yellow in one or two of the other blocks since I just noticed that I only used that color in one block.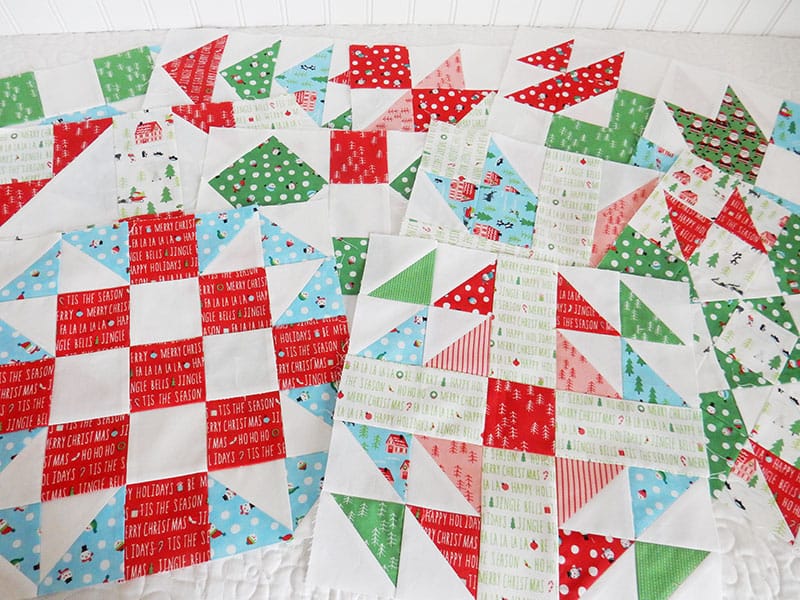 I can hardly wait to set the Christmas blocks together!  There are quite a few fat eighths of low-volume prints left over that I'll be using for my sashing in this one.  And the fabric from this collection (The North Pole by Stacey Iest Hsu) is still available here. (I know that because I just ordered my border, binding, and backing fabric for this yesterday)!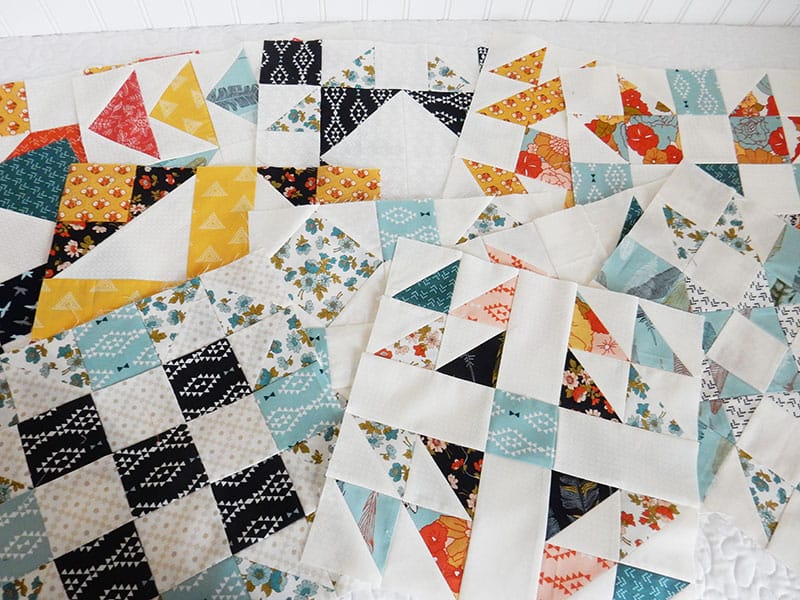 It's good to have this set of blocks finished up as well.  I'm definitely thinking of oranges and golds for sashing posts and probably the blue floral on cream for a border (I love that print and have quite a bit of it still).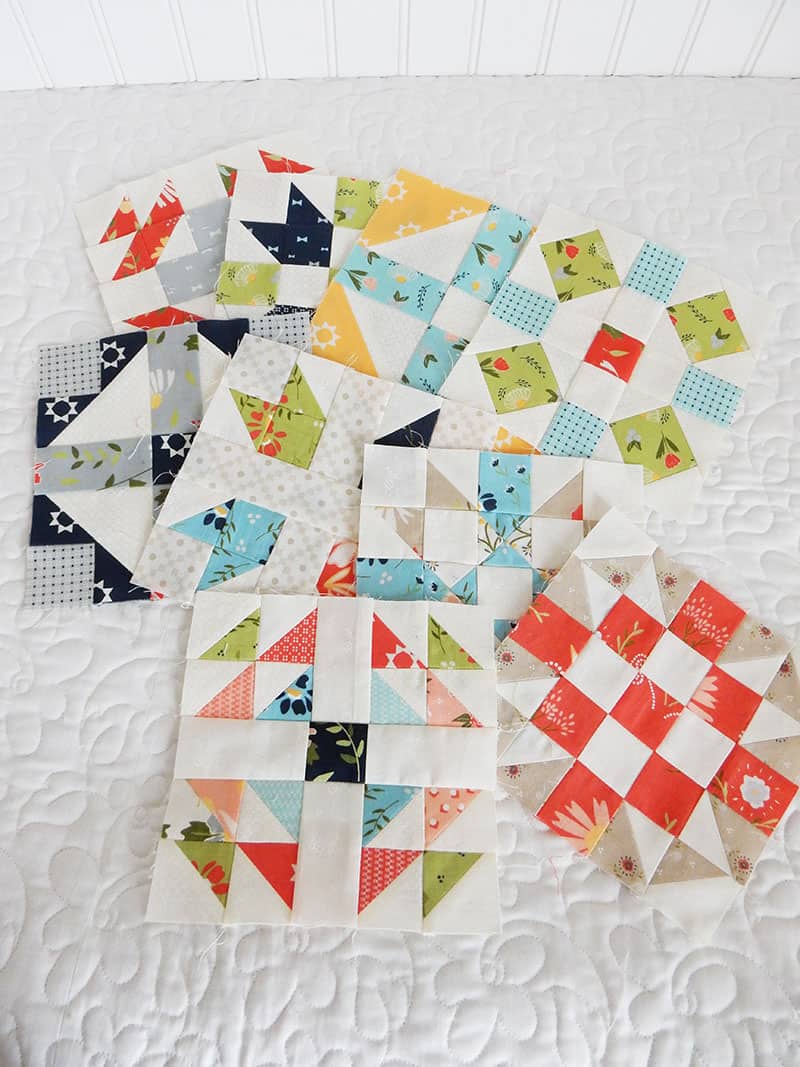 Quilting Life Mystery Block of the Month December 2018 Block Information
Download the December PDF file here.  Please remember that patterns are for your personal use only.  (If several members of your group are sewing along, I would really appreciate it if each member downloads their own pattern).  Also, please note that 2018 files will not be available for free once I post the January 2019 blocks.
Access the Quilting Life Mystery Block of the Month landing page if you need access to links for the earlier patterns.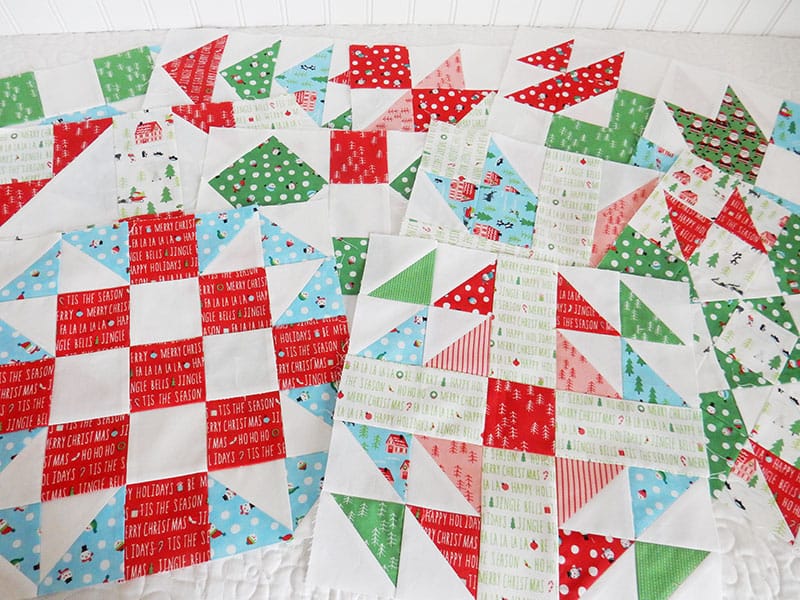 Okay…I'm off to get a little sewing finished up today!  Thanks so much for stopping by.  I'll be back tomorrow with the Saturday Seven post and will share the finishing PDF as soon as possible.  Happy quilting!