Hello and happy Monday!  Today I'm sharing a little bit about a new free pattern from the Fat Quarter Shop, the Jolly Bar Meringue Quilt!  I've started making blocks for my quilt using Swell Christmas. And I hope to get it finished up as soon as possible!
The blocks are a fun half-rectangle triangle block that use a simple construction method with the Creative Grids 9.5″ Perfect Rectangle Ruler.  The ruler makes it really easy to make the blocks very accurately so you don't have any cut off points.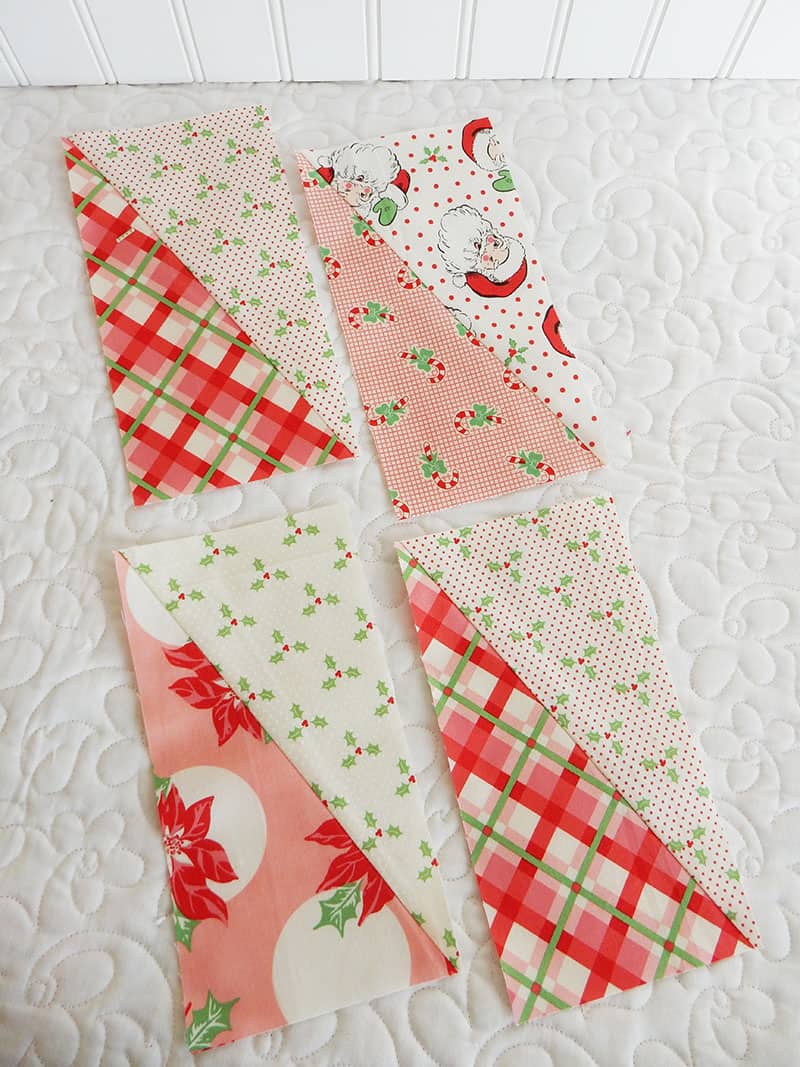 I have some blocks ready to add to my quilt.  And I need to still make a few more to finish up my quilt.  Also, the blocks in the Fat Quarter Shop free pattern are rotated in different directions. However, I'm placing my blocks all in the same direction.
Quilt Information: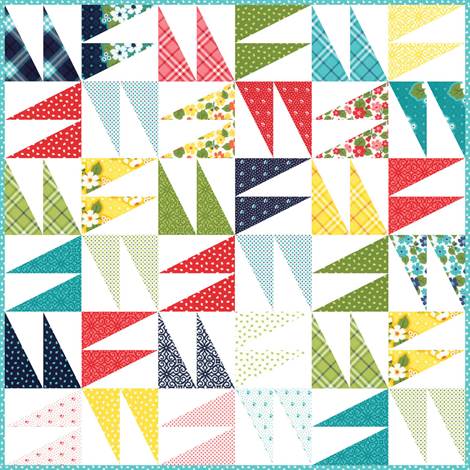 This is really a fun quilt to make!  And…along with getting all of the information on this free quilt from the Jolly Jabber blog, you can also see some other versions that are now being made to get even more inspiration for this quilt pattern.
I'm working on some small projects for Christmas gifts this week and can't wait to be able to share them here soon.  I'm also starting on next year's block of the month program now.  (Be sure to download any patterns you still need from this year's program before the end of the month as they won't be available after the end of the year).  Find the links to pattern downloads here.  And, I'm picking up some things from my quilter soon that I'll be able to share!
Happy quilting…and thanks so much for stopping by!