Hello and happy Saturday!  Welcome to the Saturday Seven Inspiration for Quilters 38 post!  I have some fun things to share with you today that I've found from around the web!  I try to include recipes, tips, patterns, fabrics, and organizational and home décor products perfect for quilters!  Thank you for sharing the items and topics you enjoy reading about!  Here we go with today's list!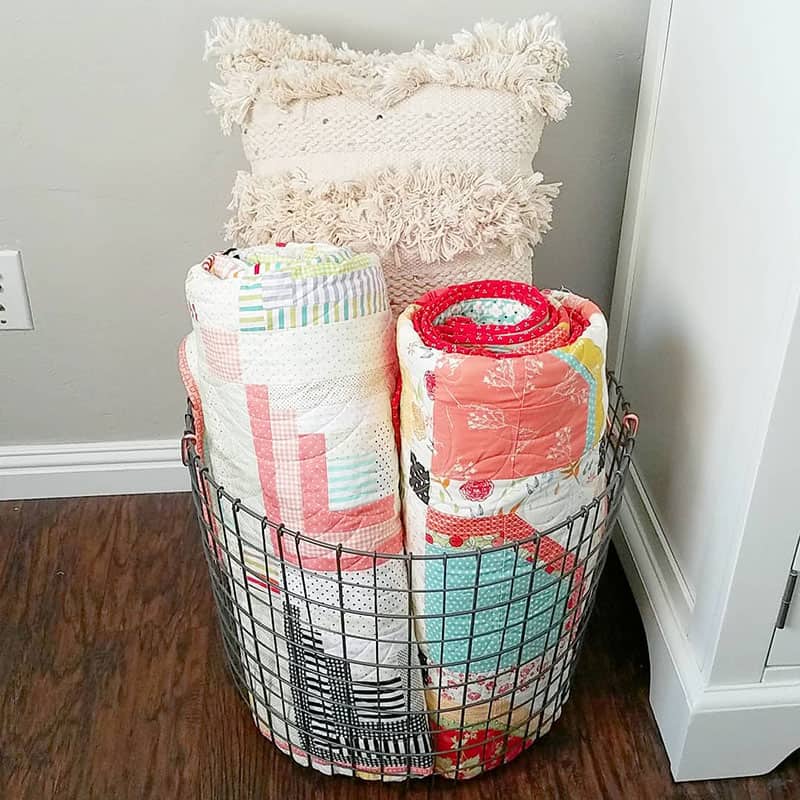 1.  I'm starting off today with this wonderful basket my daughter just picked up!  It's perfect for storing rolled-up quilts and even a pillow!  Because if we don't keep our quilts accessible, they won't get used, right?  Find this fun basket here.  Another great basket for storing fat quarters and fabrics is this one.  It also comes in a slightly larger size!
2.  I loved this post on How to be Productive when you Work from Home.  I do work from home, so the ideas really resonated with me.  Additionally, though, these thoughts  also apply really well to staying on top of our quilting!  Earlier this week a friend commented to me about how she was so busy while grocery shopping one day that she felt like she missed out on the opportunity to have a meaningful conversation with a friend she saw. I do love getting things done, but I'm always looking for ways to "keep it simple." And so I also loved reading these 8 Key Lessons for Living a Simple Life.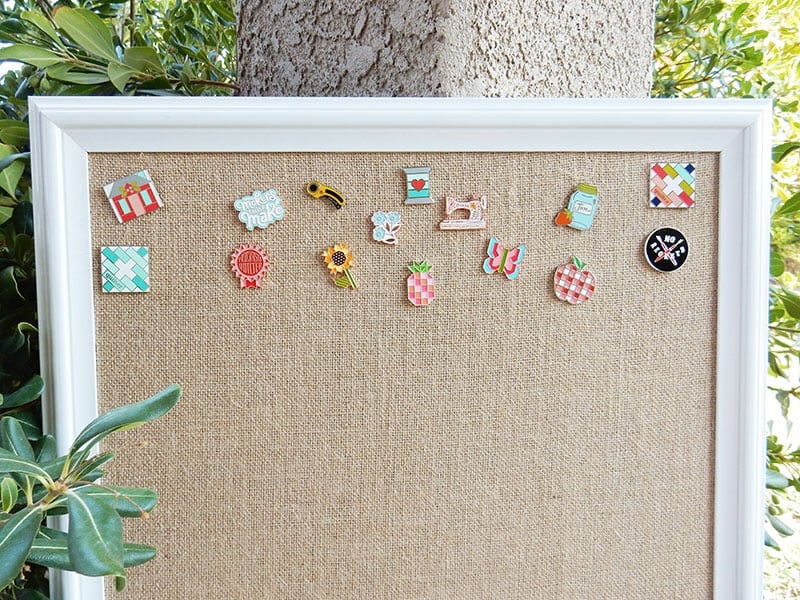 3.  The bulletin board above was the one I mentioned last week…it arrived, and I absolutely love it! I think I can safely start adding some pins to my collection now! (Although I might put them along the edges so I can use the bulletin board for other things as well!   Find the bulletin board here.
4.  As we transition from summer to fall (or winter to spring in the southern hemisphere), we often update our homes.  Here are some great ideas on How to Shop your House–change up the décor without spending a penny!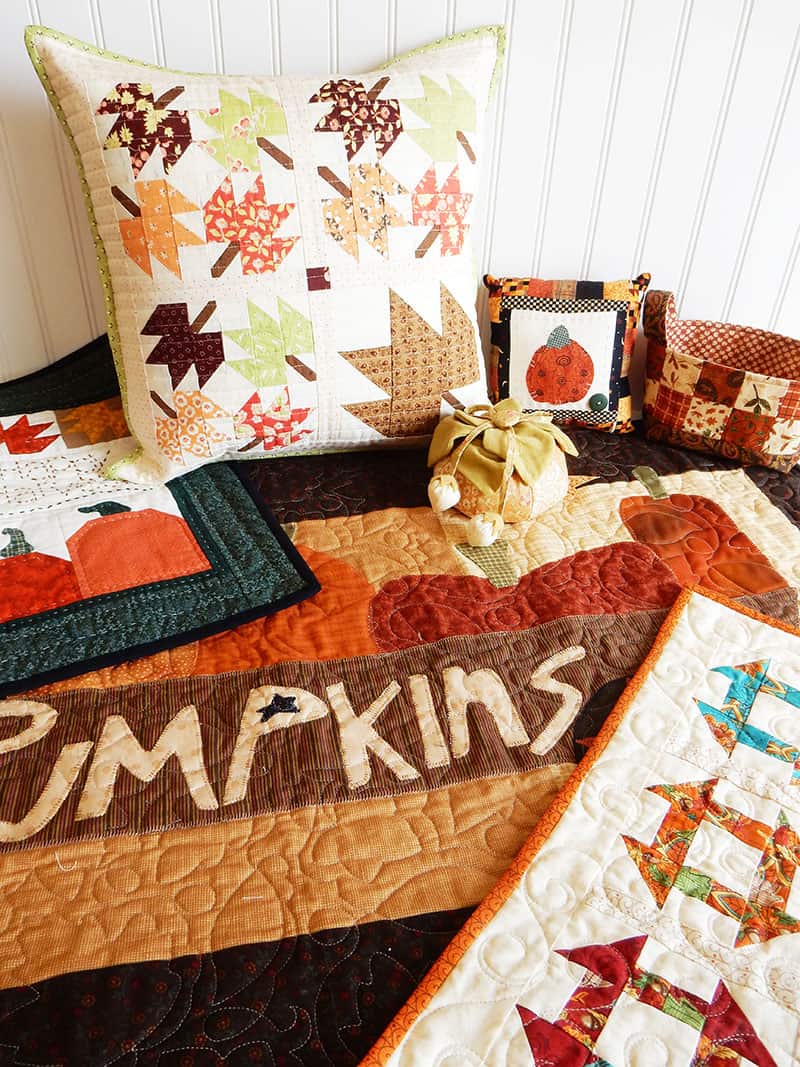 I posted some of my favorite fall quilts and fall quilted projects earlier this week.  Find the post here.
5.  We All Sew recently shared this fun list of Back to School Organization Projects to sew.  It's perfect if you want to make something special for someone going back to school right now.  And Anne Sutton of Bunny Hill Designs is offering her Snow Happy Hearts free downloadable designs again.  These are beautiful, and would make a terrific project to start now for Christmas!  Also, if you are looking for some applique' tips, Moda designer Jan Patek shares some here (with links to other posts on related topics).
6.  These Easy Stuffed Bell Peppers sound like a nice fall dinner.  Maybe if I start cooking fall foods the temperature will drop?!  And for dessert…this Triple Berry Angel Food Cake Roll looks delicious!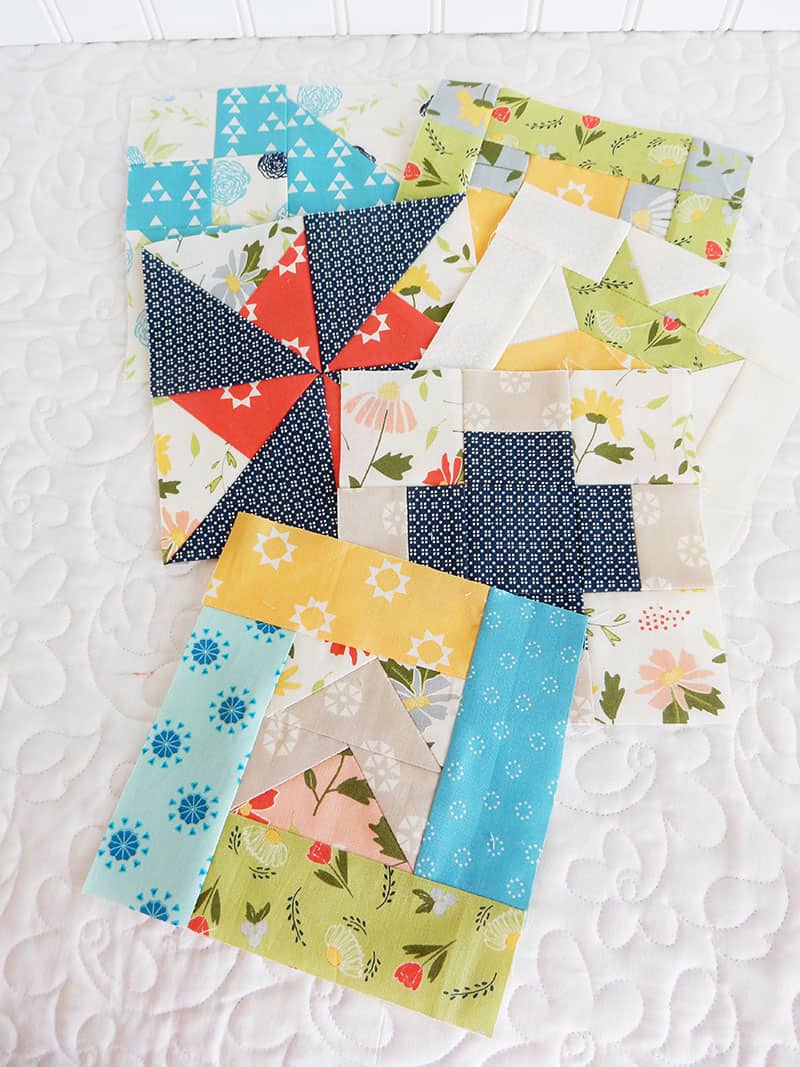 7.  Shop sale now…get 25% off with the code BLOCKHEADS (because Wednesday was my first time sharing a block for the Moda Block Heads quilt along)! And Craftsy (now Bluprint) is offering another free trial offer.  Find it here.
I know I've shared quite a few more than seven things this week…but there were just so many to share!  If you have any ideas for topics you'd like me to look up for Saturday Seven posts, feel free to leave your ideas in the comments section below!
Finally, did you know you can access all of My Saturday Seven posts here?  If you're new and would like to read up on some of the previous posts, this is where you'll want to go!  I hope you've enjoyed this Saturday Seven Inspiration for Quilters 38 post…and that you have a wonderful weekend!  Thanks so much for stopping by!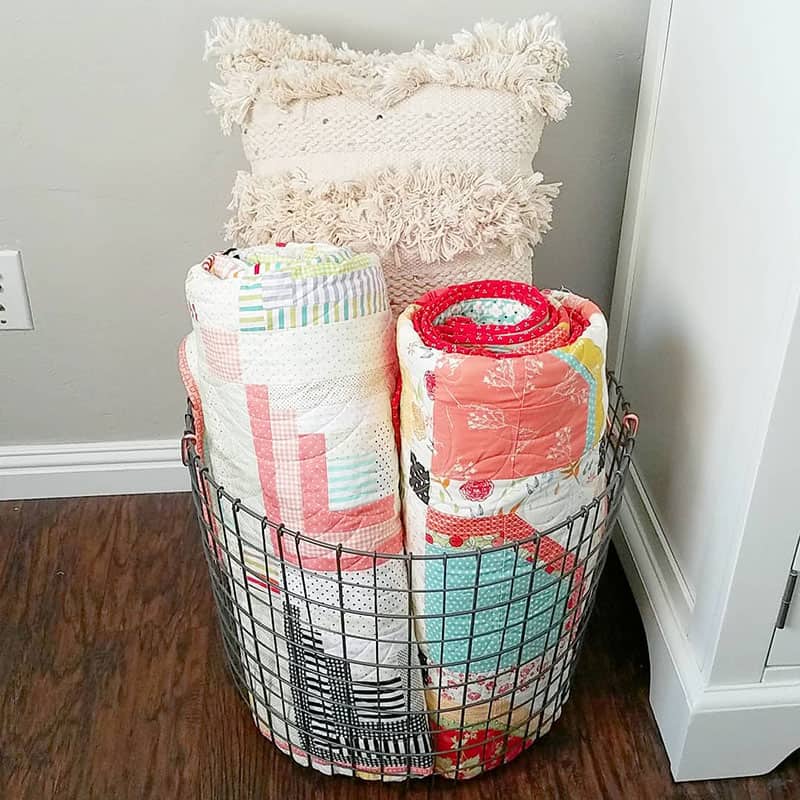 Happy quilting!