Hello and happy Saturday!  Welcome to my Saturday Seven Fun Inspiration for Quilters post number 33!  I really do have a lot of fun with these posts.  And thank you so much for all of the kind feedback and ideas!  We are going to be past the midpoint of summer tomorrow, so that means it's time to really start focusing on all things summer!  If you are like me, you have a list a mile long, but that's okay!  Today I have some things to add to it, and some helps to get through your most important to-do's!
Saturday Seven Fun Inspiration for Quilters
1.  First up on the cooking front: a couple of recipes!  How about this Healthy Cucumber Tomato Salad, or this Quick Artisan Bread Recipe?  And did you know Joanna Gaines has a printable meal planner?   I really feel like meal planning is one of the secrets to getting more done, especially when things are really hectic.
2. A review of my Time Management Tips for Quilters post might help with conquering some of the summer craziness.  Find it here.  I also liked this post on Ten things to Do in Ten Minutes.  Doing even a few of the items on this list is going to make you feel better!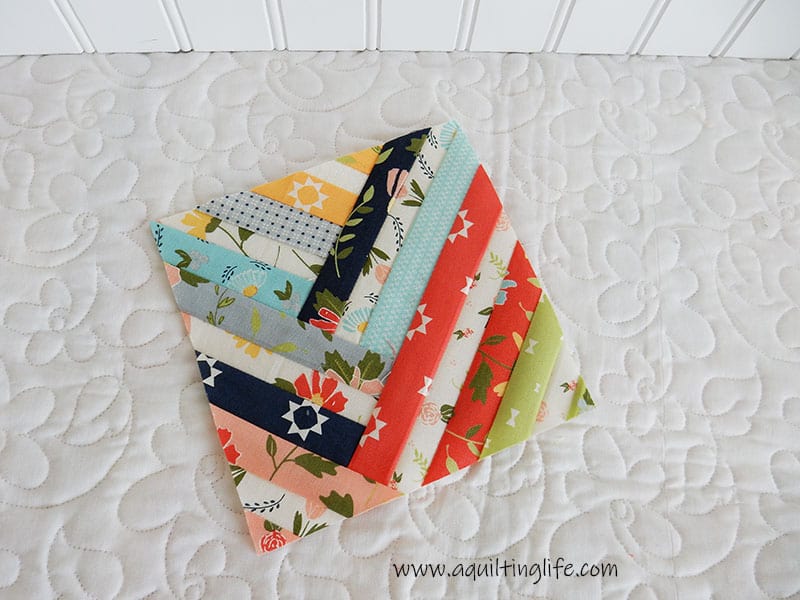 3.  I finally had a chance to make the first Splendid Sampler block.  The blocks have been really fun to see.  And after several applique' blocks in a row, another fun pieced block pattern was released this week.  I have it on my list of blocks to make soon!  Find the pattern here.
4.  I also need to make these Christmas Stars!  They'll make lovely ornaments for Christmas…and perfect gifts, too!  Find the terrific tutorial here.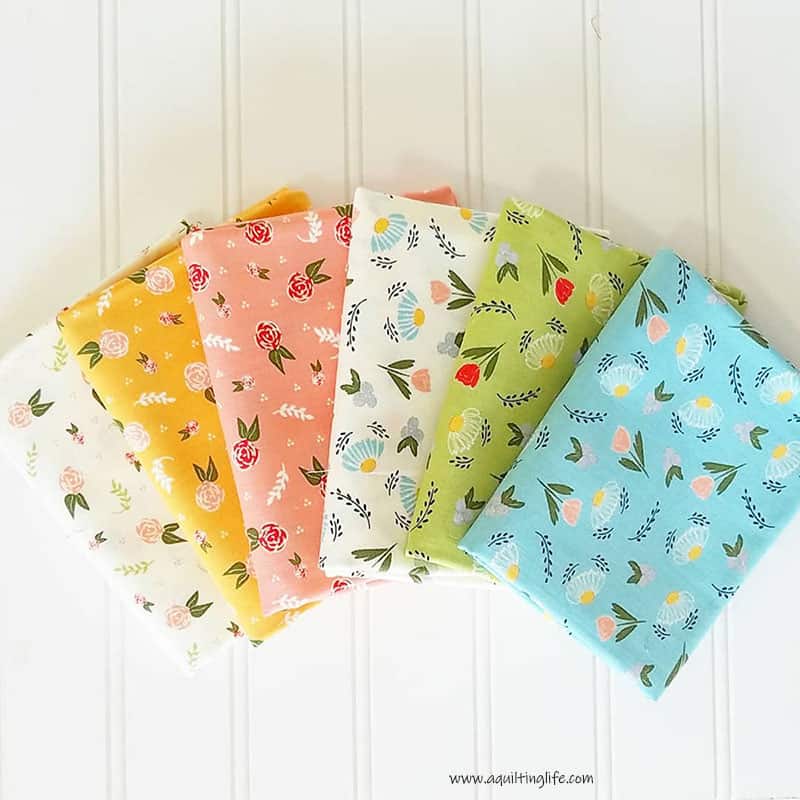 5.  Organizing has been a top priority this week!  Some of my favorite products are the Like It Rack Riser (because I can store things on top and underneath), my Like it Portrait File Sorter for storing files, quilting patterns, and notes, and these bins that I have so much of my fabric in! Oh, and along with my organizing, I've been adding some fabric scrap bags and bundles to the shop.  Find them here.
6.  This is from a few months ago, but I haven't shared it here.  I loved this post on dealing with creative blocks as makers.  Rachel has some really great ideas on this topic!  Find the article here.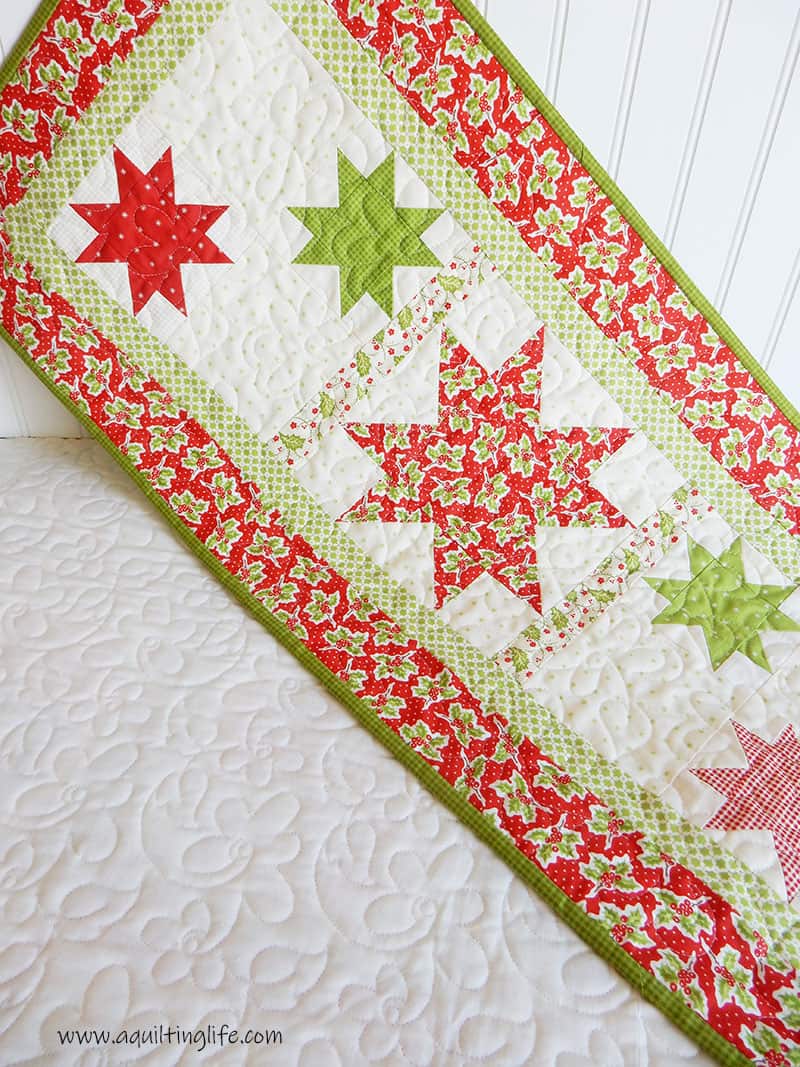 Did you miss the tutorial for the Christmas Table Runner (pictured above)?  Find it here!
7.  Finally, two great articles on simplicity!  I can completely relate as I felt so much better the other night after filling a yard-size trash bag with clothes to donate along with stuffing several smaller bags of fabric for donation.  I enjoyed this article on Decluttering and Simplicity and this quick read on How to Organize Your Busy Brain.  Both have lots of practical ideas that I found really helpful.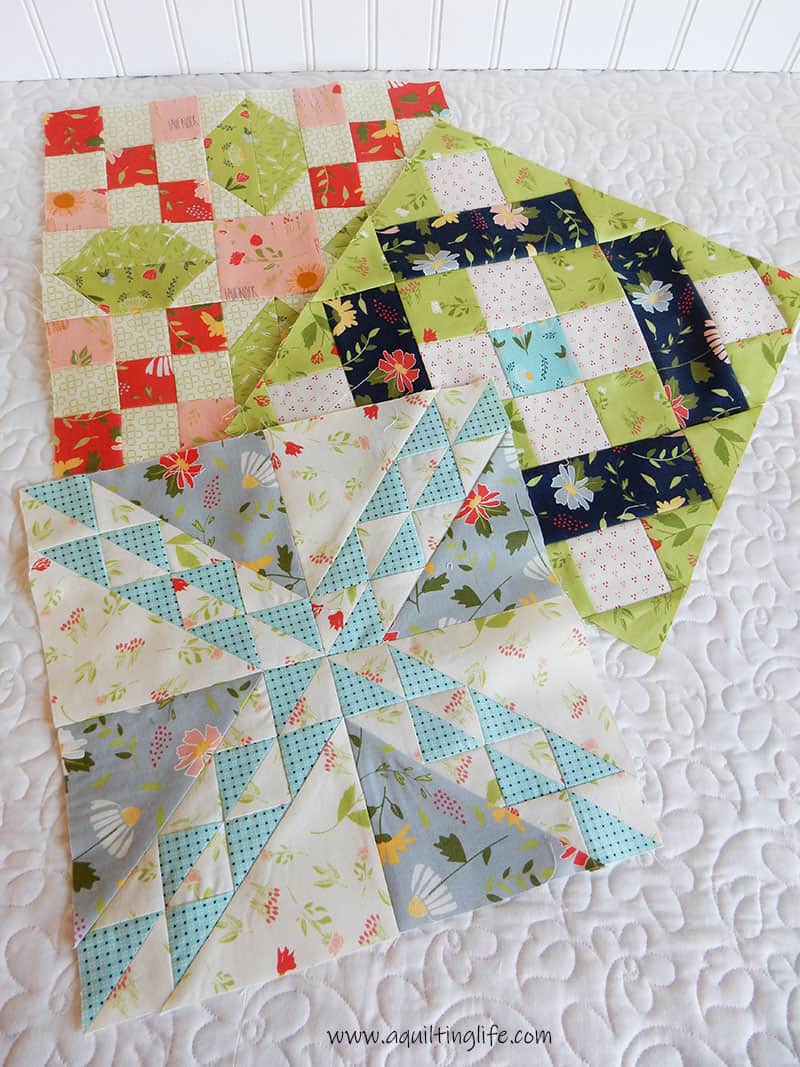 This week's Moda Block Heads block…one of my favorites so far!
Thank you so much for stopping by to read this fun inspiration for quilters post!  I hope you have a wonderful weekend with lots of quilting!  PS…see some of my favorite organizing products below…scroll to see them all!