Hello and happy Monday!  Today I'm excited to share the Aurifil July 2018 Block of the Month!  I was honored to be asked to participate in this fun program this year! My month to share has finally arrived!  Pat always chooses a fun theme for the blocks each year, and this year's theme is "The Places we Go."  Each designer was asked to use black and white fabrics along with another color of  choice.   We were then challenged to design a block relating to one of our favorite places.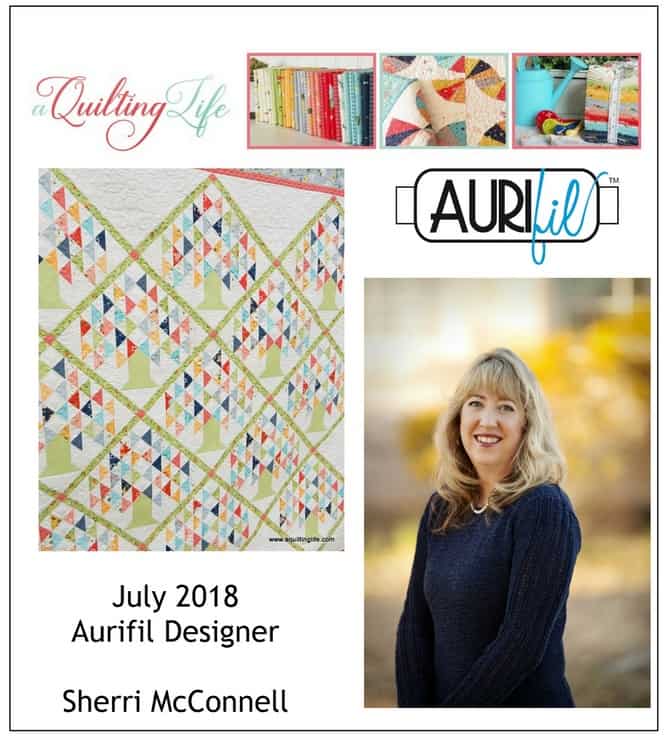 Above is the collage Pat made to share with her post and with the post on the Aurifil blog.  I'm glad she picked my Family Tree quilt photo for the collage…it's one of my favorites!  Along with the blog posts for Aurifil, there is a contest to let you know about.  (So be sure to keep reading until the end of the post for all of the details)!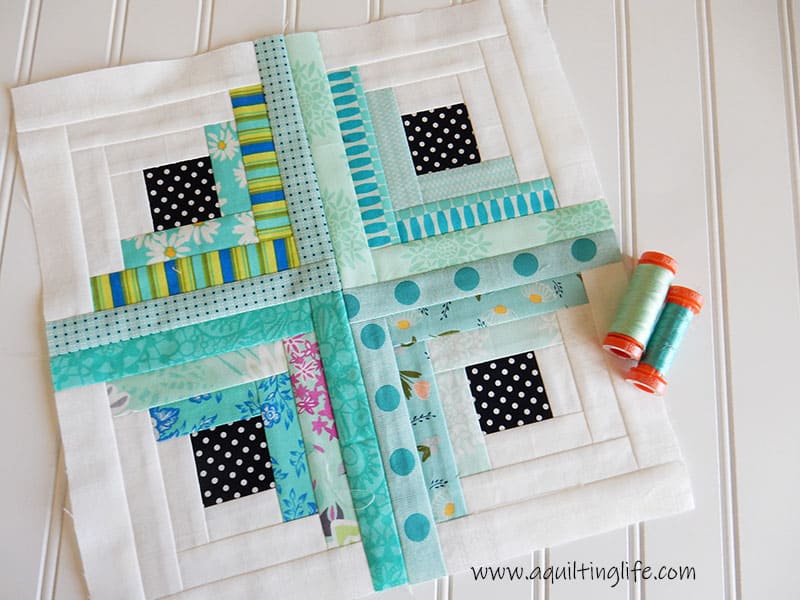 First, I decided on a scrappy log-cabin themed block and am calling it "Beach Houses!"  My block features some of my favorite blue fabrics from a variety of collections.  Of course I used a few different prints from Clover Hollow, too!  I decided a black and white polka dot print center would be the perfect addition to my block.  Additionally, I used a Moda Grunge in white for the background fabric in the block.
Next, I chose my fabrics.  Here is my initial fabric pull before I started sewing!  Some of the fabrics are new, and a few of them have been in my stash for quite a while.  The black and white polka dots are a Moda Dottie print.  I really had fun pulling these fabrics from my stash and putting them together in one block!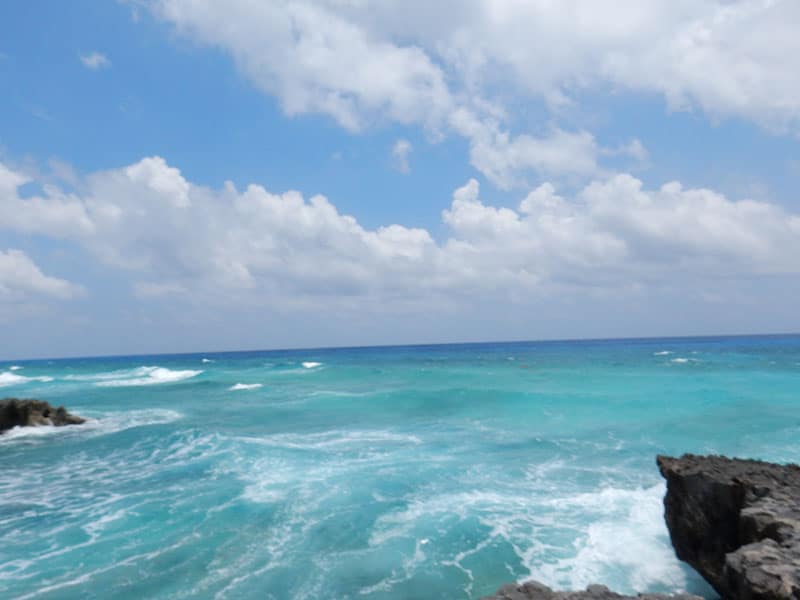 The Places We Go
My "The Places We Go" place is the ocean!  I love traveling to different cities and visiting historical sites on vacations. However, my first choice for any travel is always to head to the ocean! Most of my ocean visits involve the Pacific.  (Although I have briefly visited the Atlantic, the Gulf coast–in Texas and Florida–and the Caribbean). So, my extra color along with the black and white had to be blue. And I used several shades of blue in my scrappy block!  A lot of the shades of blue from this photo in the Caribbean a couple of years ago appear in my block.  The white foam and the black rocks are even represented by my polka dot fabrics!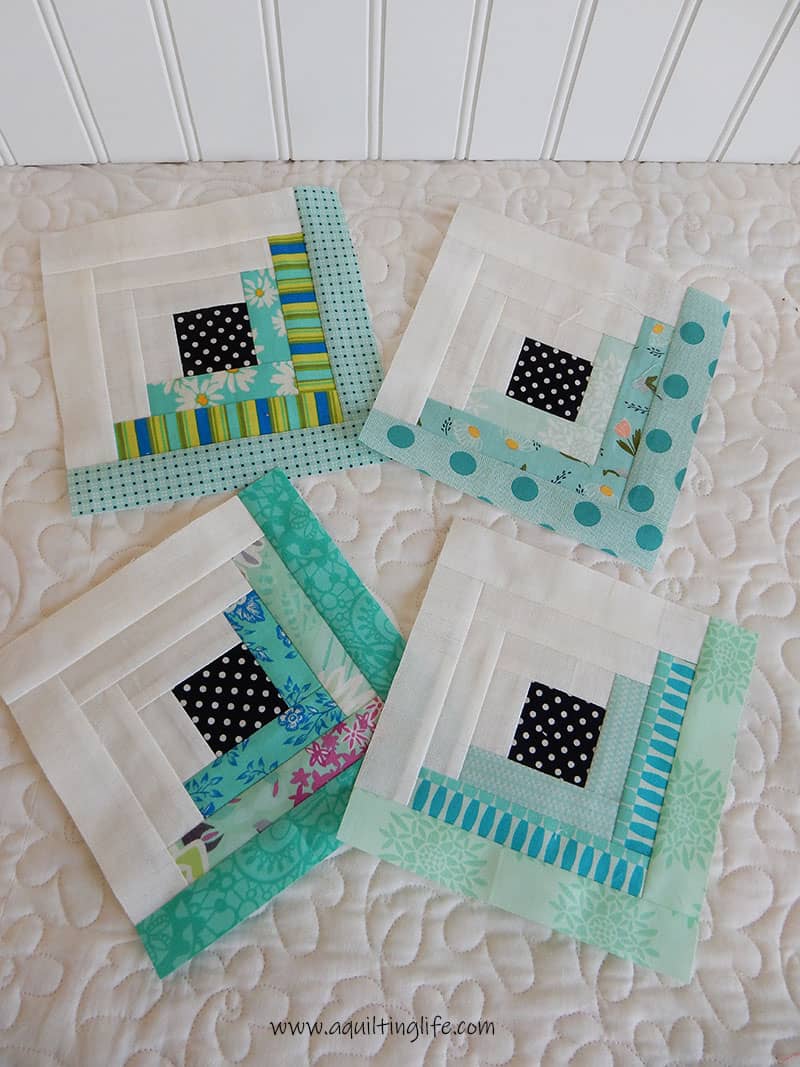 My block is actually made up of four smaller units.  You can set them together as I did…or choose your own setting…so many possibilities!
Finally…now for the details:
Aurifil July 2018 Block of the Month Information:
Go here to read Pat's post which includes a short interview with me, more photos, and the downloadable PDF for this block. Pat had some great questions for me that I really enjoyed thinking about and answering!
Make one Aurifil July 2018 Block of the Month block using my Beach Houses PDF pattern to be entered into a contest. You can win a box with 12 large spools of Aurifil thread!  Information for the contest and how to link your photo is found at the end of the post linked above.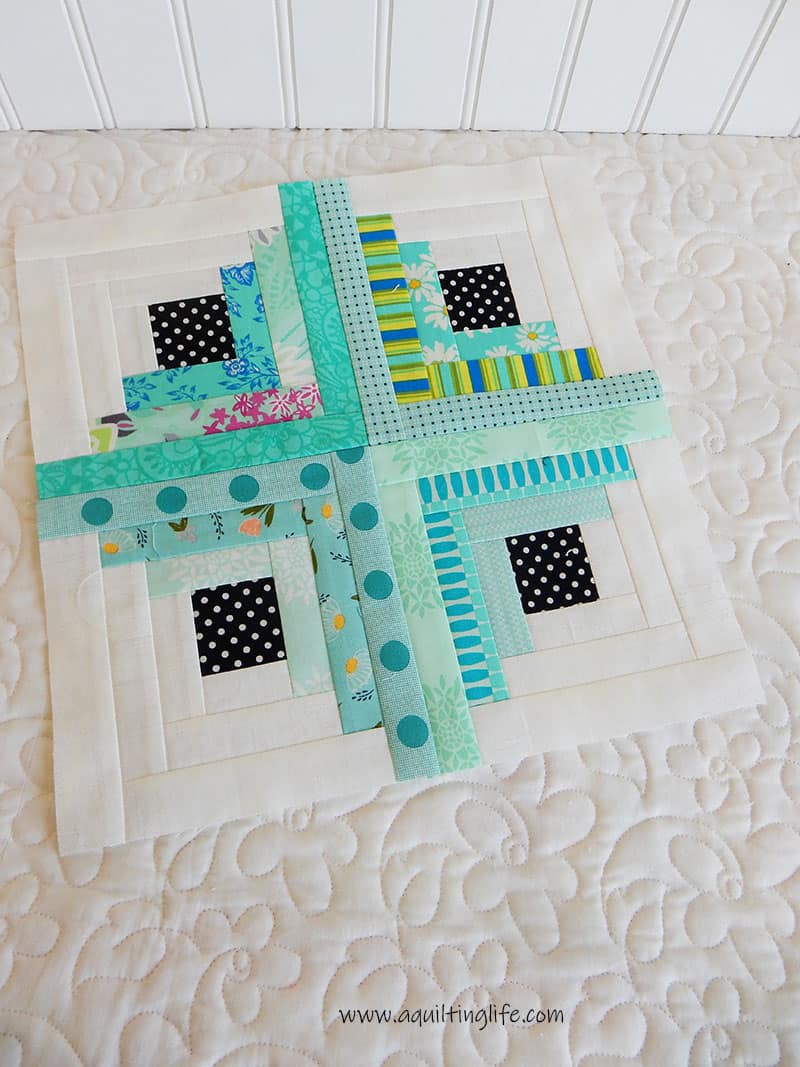 Happy quilting…and thanks so much for stopping by!