Happy Saturday! Today I'm sharing the Saturday Seven 311: Lifestyle & More for Quilters post. I hope you'll find something inspiring for your weekend and the week ahead from this roundup of ideas I've found from around the internet. I'm hoping to spend some good time in my sewing room today. (I have lots of little projects I'm ready to be working on for the holidays). I'm also hoping to do some decluttering and might even get out the Christmas quilts (hence, today's photos are from last year's decor)!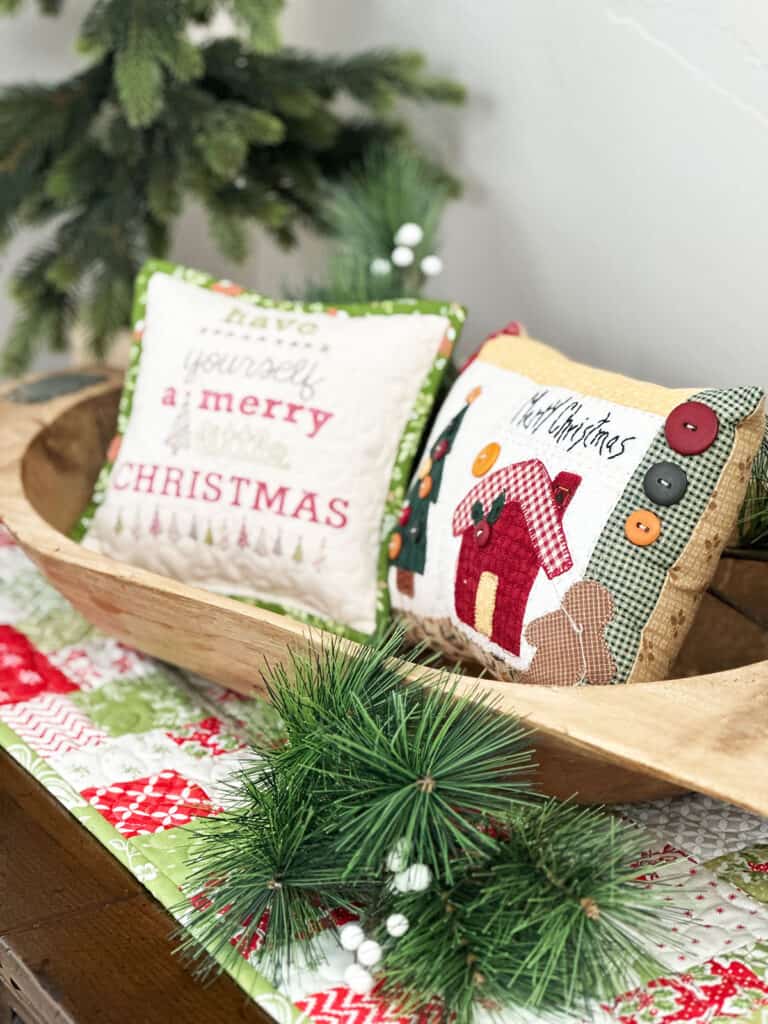 Saturday Seven 311: Lifestyle & More for Quilters
1. Self-Care
This post was just what I needed this week–it's so good to make time for being still and alone with your thoughts. And then this one was also much needed by me! Even when I'm getting things done and making good progress, I seem to feel like I have to catch up. I hope you enjoy both of these articles.
2. Recipes to Try
I really want to try these Homemade Pepperoni Pizza Rolls this week! And these Garlic Herb Roasted Fingerling Potatoes would make an excellent side dish for so many meals this fall. Looking for a new soup idea? This Roasted Butternut Squash and Garlic Soup looks delicious. And if you're looking for a dessert idea, this Blueberry Crumble fits the bill!
3. Quilt & Sew
After a recommendation from someone in my Patreon group I decided to make this free wall hanging pattern yesterday. I added a 2 ½″ cut border all the way around so it would better fit where I want to hang it. Just can't wait to share it with you! I'm also thinking of making a Rectangle Coin Quilt similar to this one with my Christmas scraps.
4. Book & Podcast Recommendations
I found so many good podcasts to listen to this week! I'm loving Adam Grant's Hidden Potential and thoroughly enjoyed this conversation between him and Malcolm Gladwell on topics included in the book. Next, I listened to another Adam Grant conversation on The Art of First Drafts–perfect for anyone who loves to create anything–it wasn't just about writing (although I did love that aspect of it). And finally, this Cal Newport episode and conversation on The Essential Tools had me taking quite a few notes!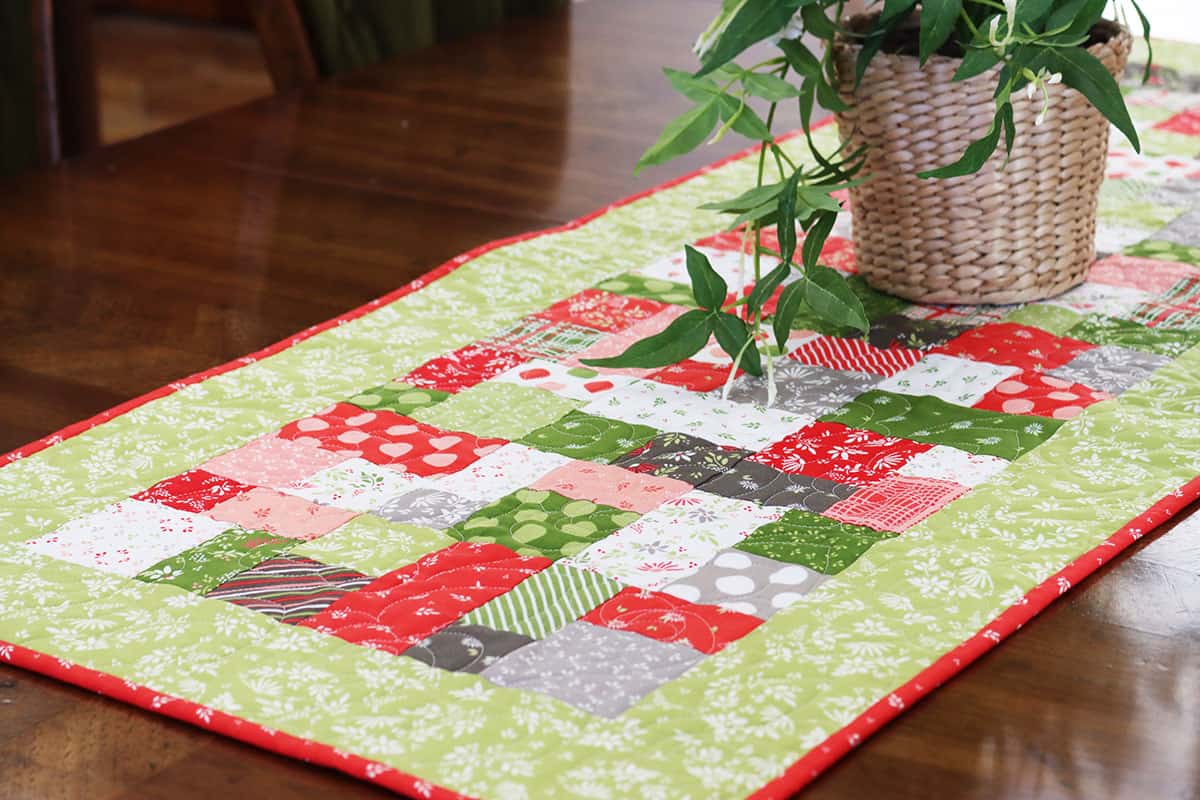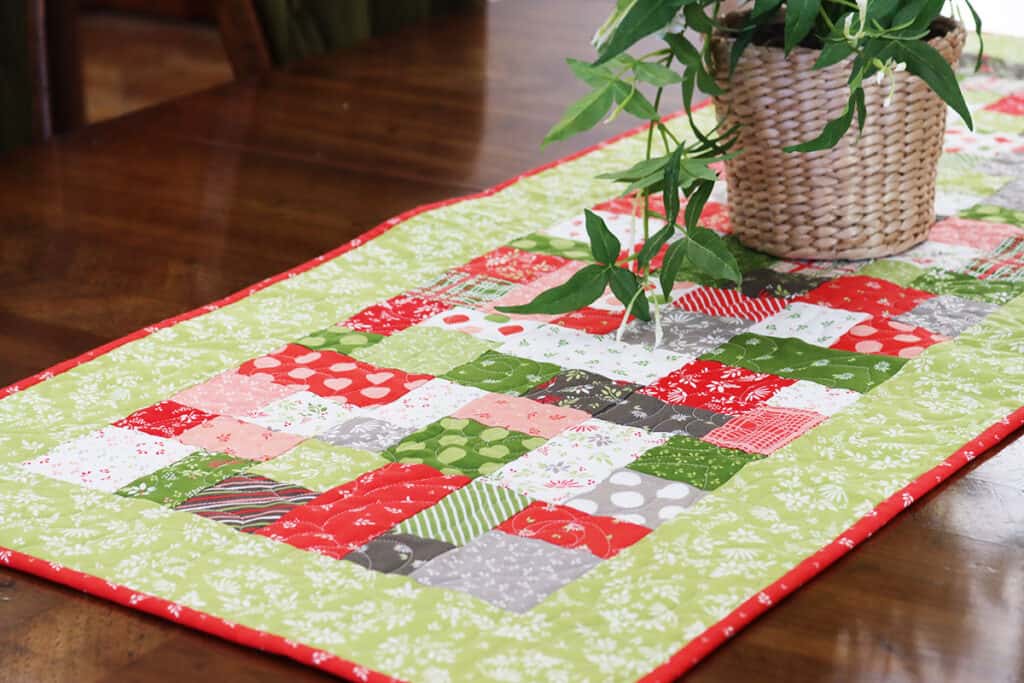 5. Tis the Season
I've been collecting holiday decor for lots of years now, so I'm very intentional and only add a couple of new items each year. This year I've purchased three of these gorgeous lit stars to hang in our home. I also ordered these battery-operated candles to place in several windows. And finally, how cute is this 12-day puzzle advent calendar–perfect for anyone you know who loves puzzles!
6. Home Organization + Less than Two Months
I loved this post on "The 20 Greatest Decluttering Tips of All Time"–so many great ideas here! And with less than two months left in the year, now is a good time to think about what you want to have happen in those precious 7 weeks. This piece gives lots of good food for thought on the topic.
7. Recently on the Blog
Below you'll find links to the posts from earlier this week on the blog:
Thanks so much for stopping by to read the Saturday Seven 311: Lifestyle & More for Quilters post. If you are looking for more similar inspiration, you can find all of the previous posts in this series here.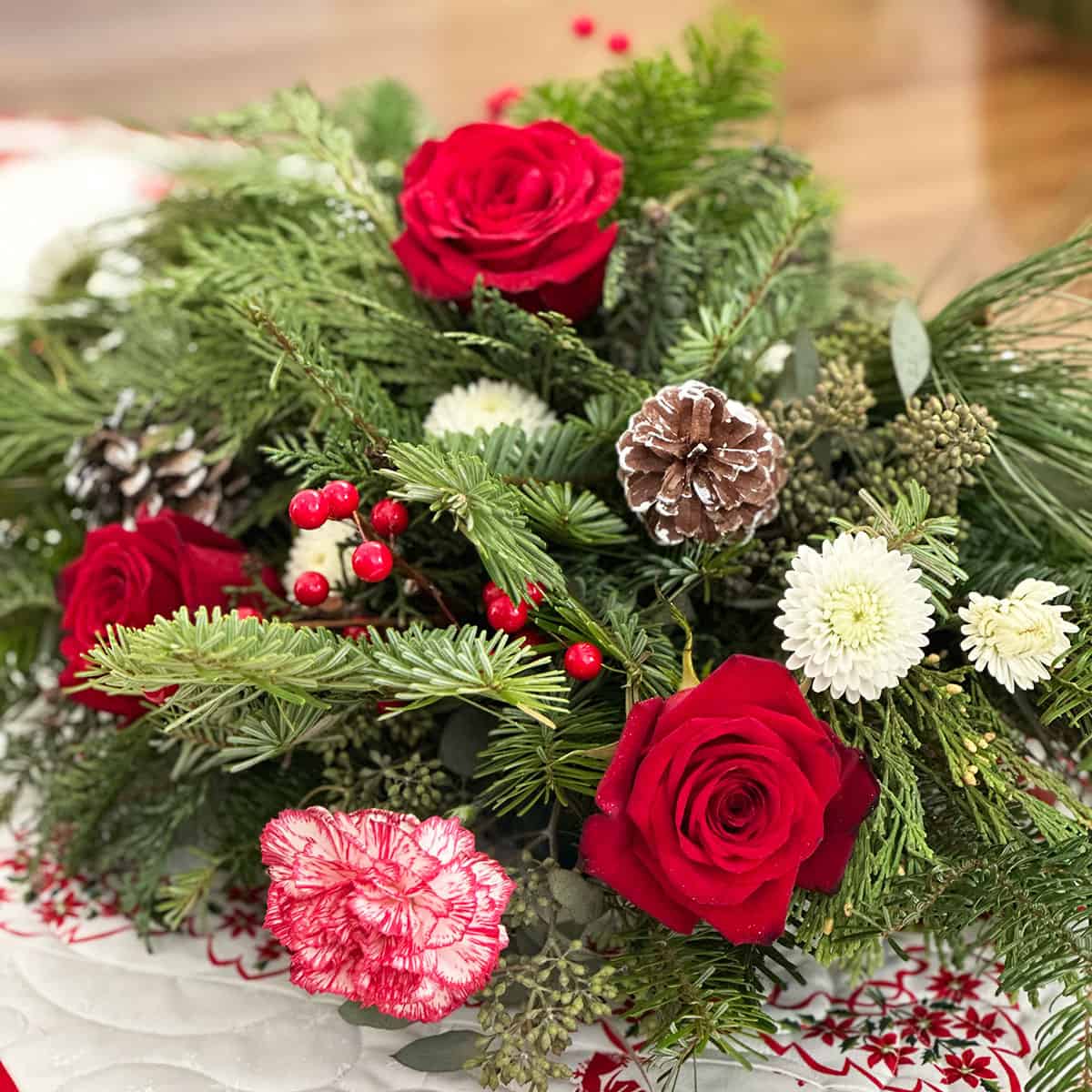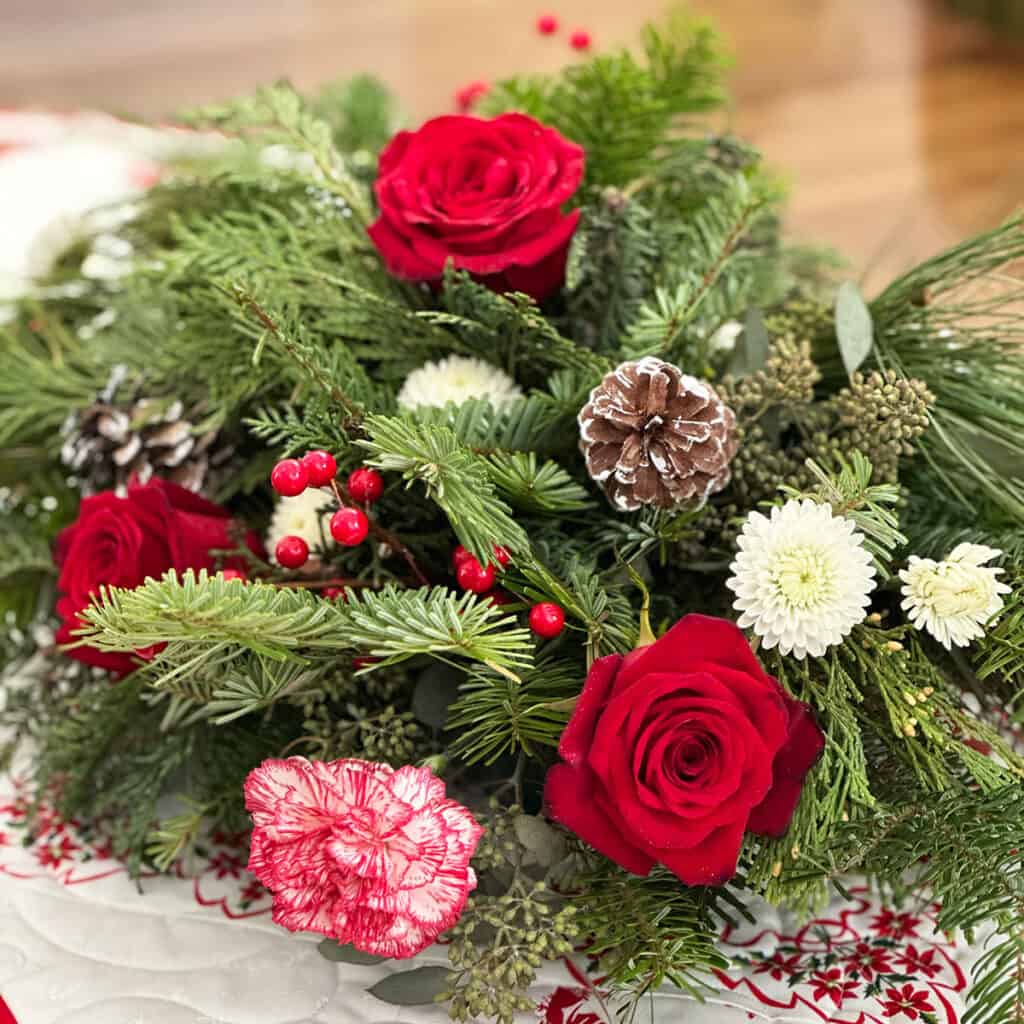 Happy quilting!