Hello, friends! Today I'm sharing all of the details for Moda Blockheads 5 Block 9 which is a gorgeous foundation paper pieced star block with an applique' option from Sarah Thomas of Sariditty. I decided to go with an alternate block that was shared by Joanna Figueroa earlier in the sew along. Keep reading for all of the details on both blocks.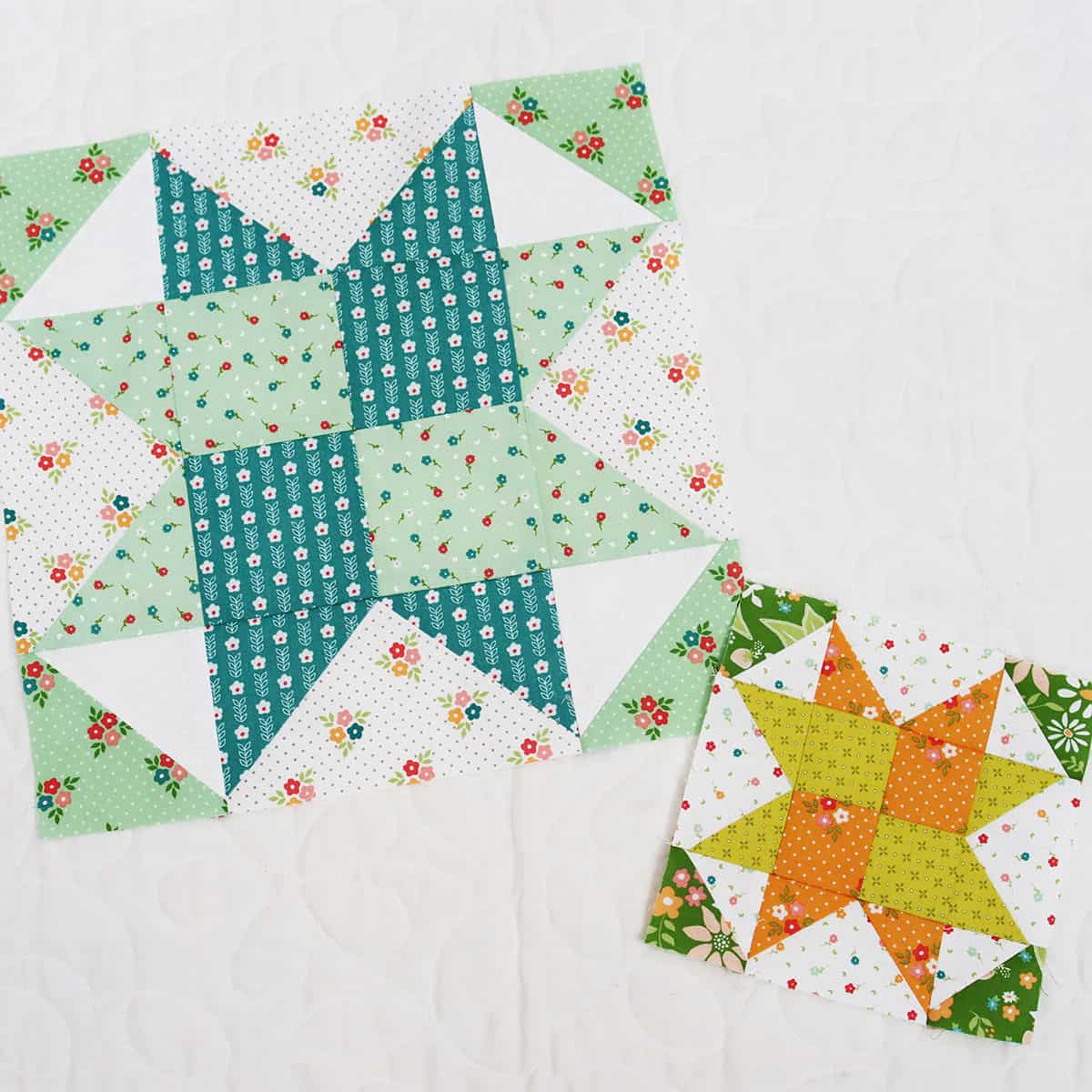 Moda Blockheads 5 Block 9
Block 9 + My Blocks for This Week
First, as I mentioned above, this week's block is a beautiful foundation paper pieced star. It's a versatile block that can be used for the upcoming holidays with some optional applique' designs. Go here or click on the button below to find the pattern (scroll down just a bit and click on Block 9). Then keep reading for the details on the blocks I made this week.
Earlier in our sew along this fall, Joanna Figureroa posted an alternate block that I really liked, and so I decided to make it this week in lieu of block 9. Joanna's block is a pattern I've actually used before in my own designs, but I loved her coloring and fabric placement so that the star looks like it is woven, hence, her name "Woven Star." Joanna has directions for both the 12″ and 6″ finished blocks on her blog. Find them here or click on the button below.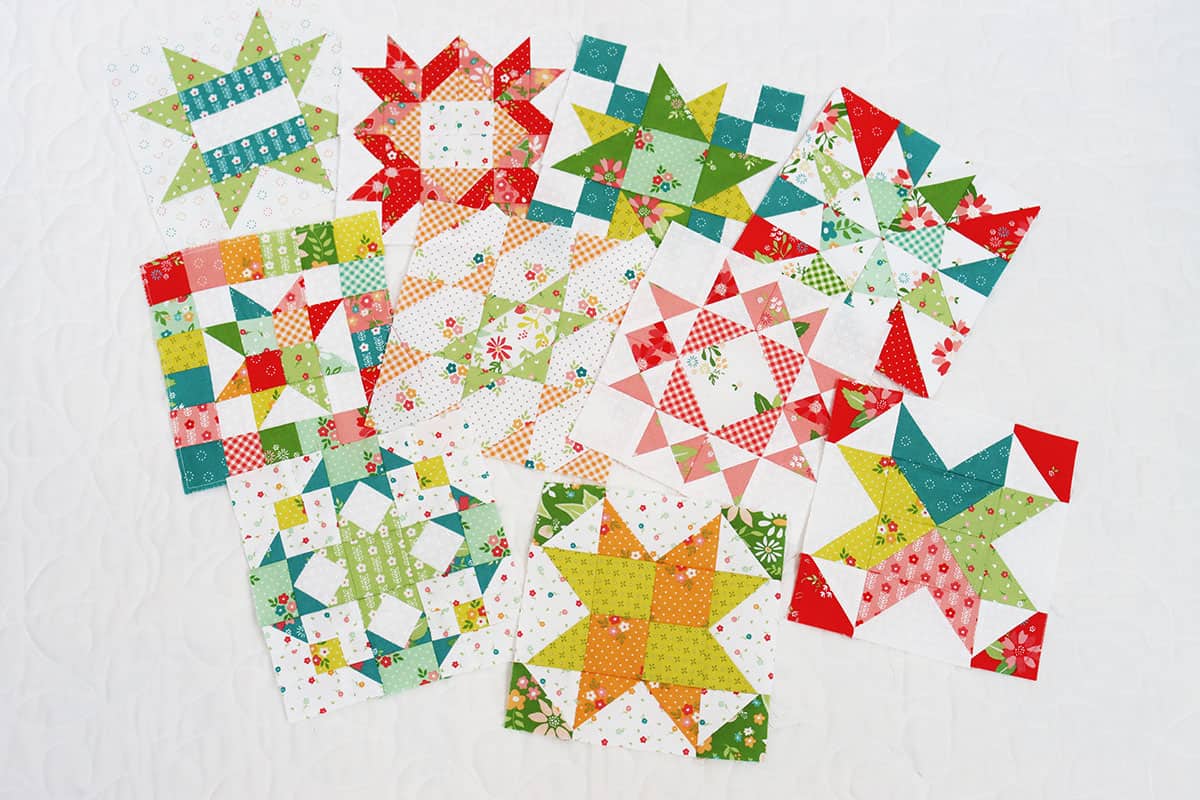 Blockheads 5 Sew Along Details
Next, it's not too late to join in! Since we are taking a break for the holidays you have plenty of time to join in even if you haven't started yet. Find all of the details including previous pattern links below: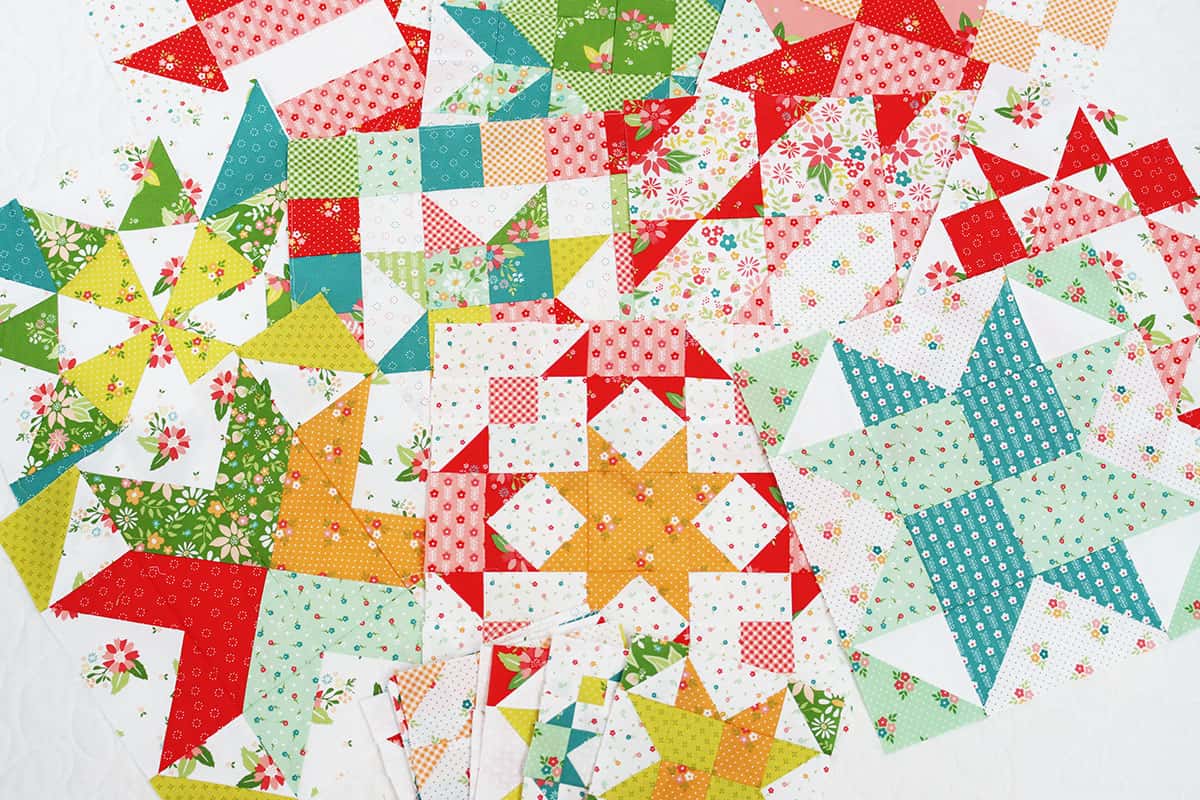 Previous Year's Blockheads Patterns
Also, did you know that you can still access many of the previous Blockheads patterns for free? The first round of Blockheads patterns was published in a book; however, rounds 2, 3, and 4 can still be found online. Find the links for the previous patterns below: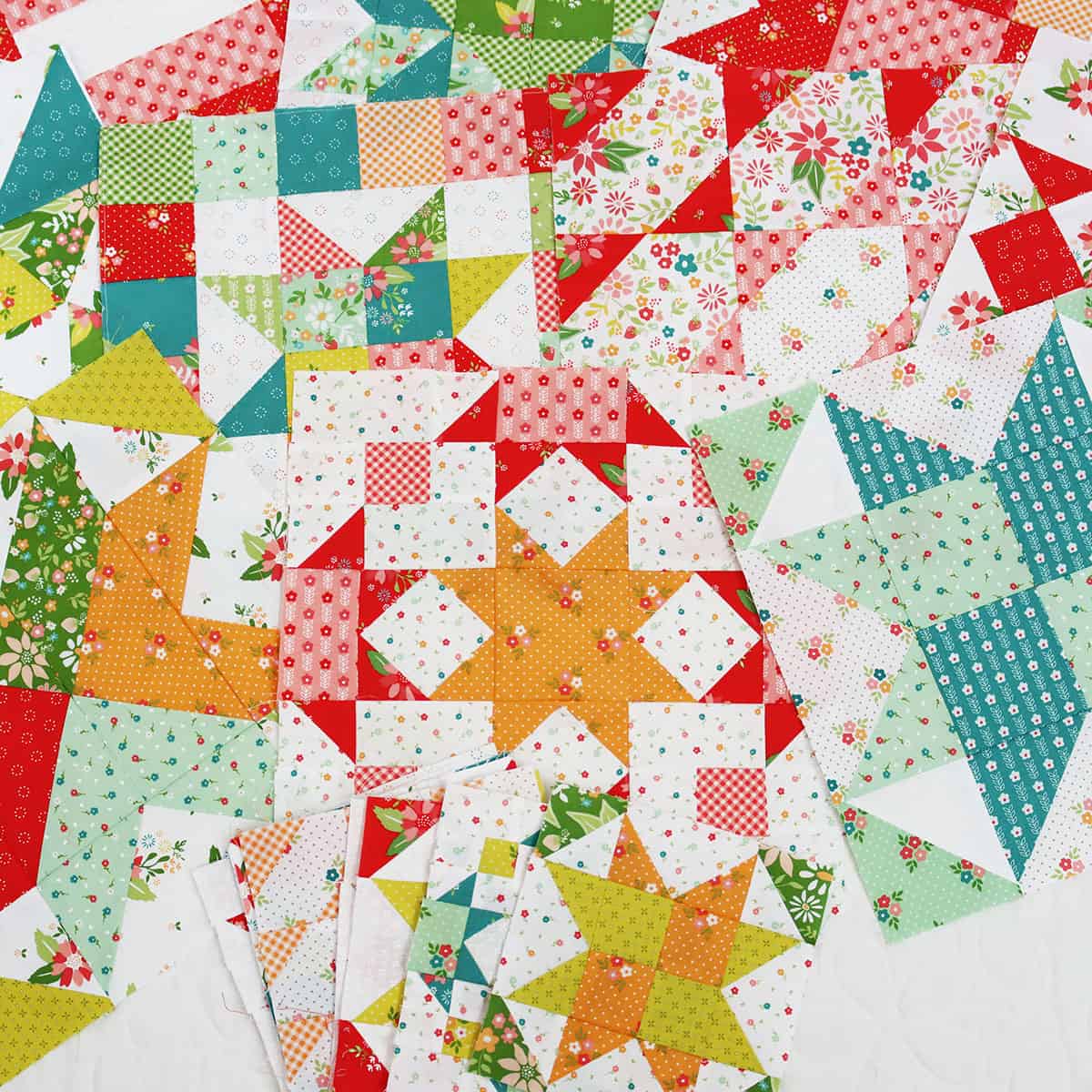 What's Next for Blockheads 5…
And finally, be sure to stop by next week for some fun setting options for this round of blocks. There are a few different ideas–some use all of the blocks and some use just a few–so you'll have options to choose from. And of course, you can also save your blocks to put them with the group 2 blocks that will be shared beginning on January 3rd. The next round of blocks will take us all the way through to the end of July!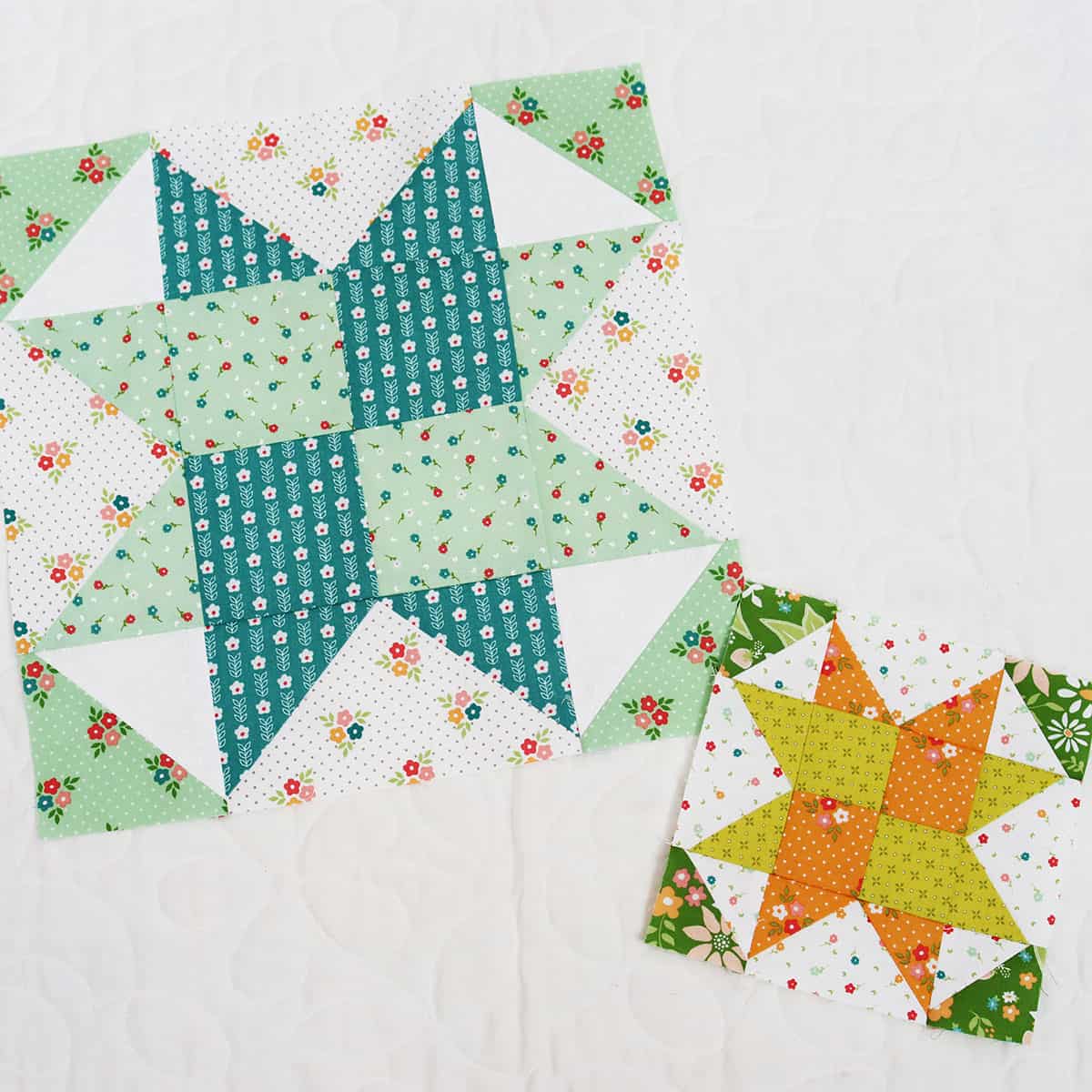 Happy quilting!