Hello, friends! I hope your Saturday is off to a wonderful start! Today I'm sharing the Saturday Seven 309: Lifestyle & More for Quilters. Today I'm actually in Houston, Texas for the first day of International Quilt Market. I'll be sure to share a fun re-cap of all of the excitement when I get home. Today, though, I've got a great list of Saturday Seven ideas for your weekend and the week ahead. Enjoy!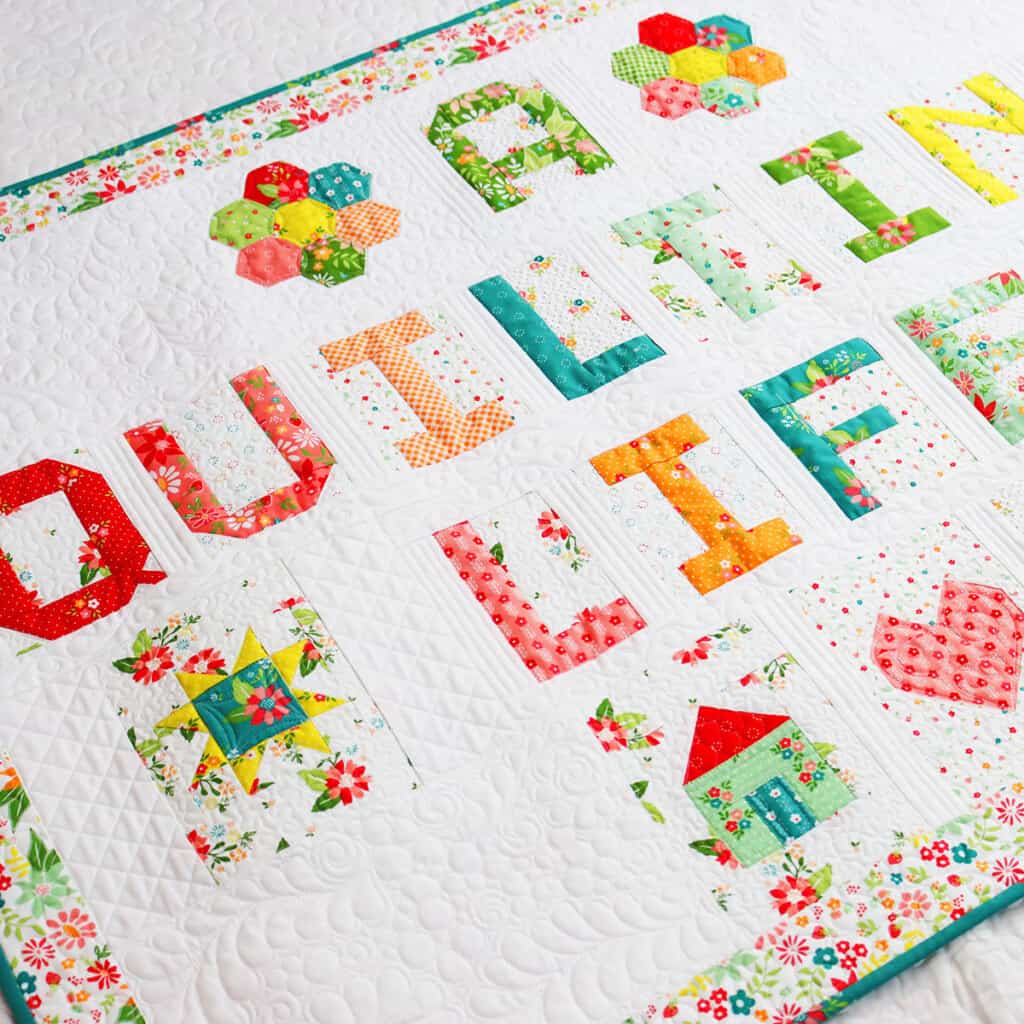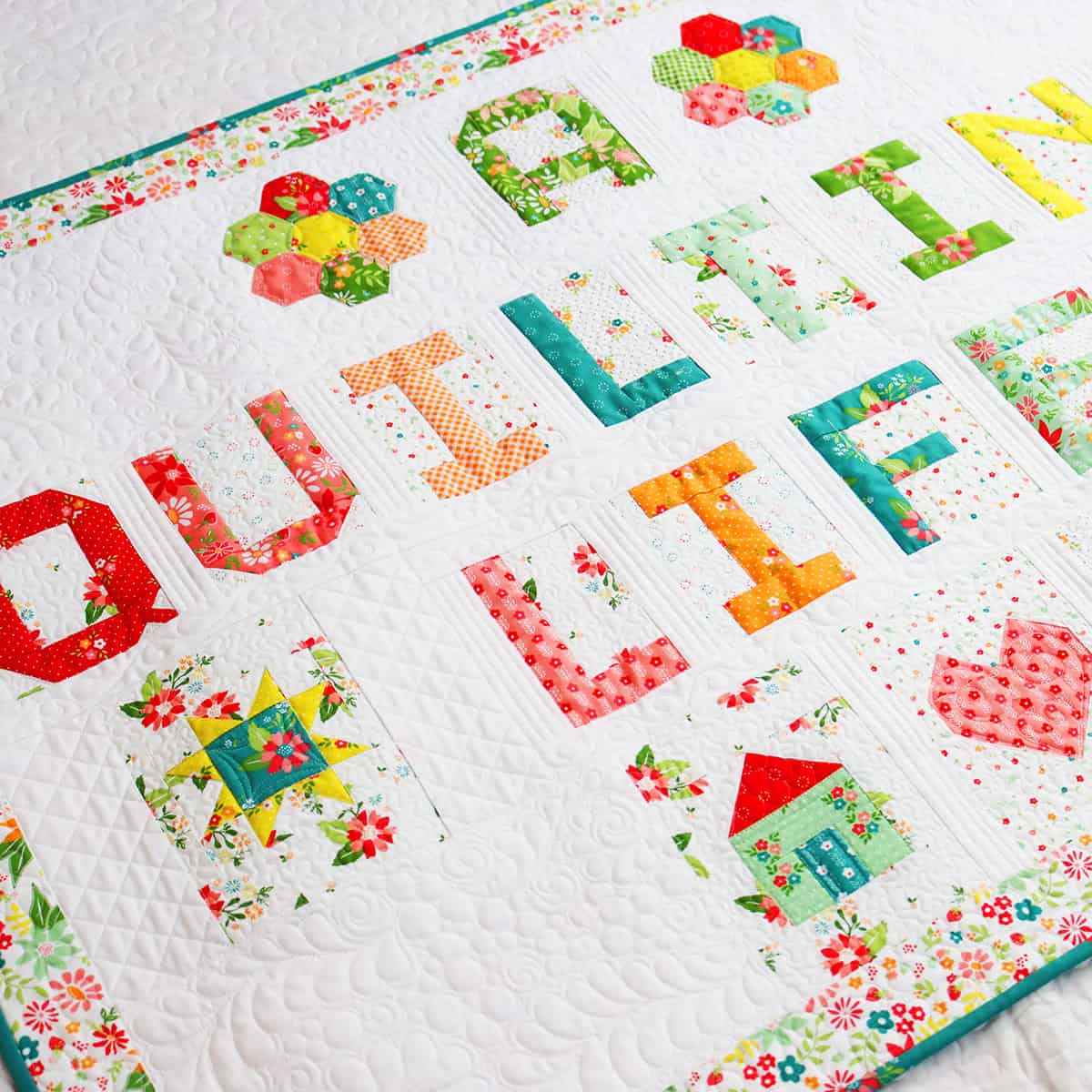 Saturday Seven 309: Lifestyle & More for Quilters
1. Self-Care
This short read was so helpful for me as I got ready to travel earlier this week. For me, simplifying is always a wonderful form of self-care. And I loved this list of steps to declutter your life (not just stuff). It was super helpful as I'm finishing a fall declutter before I start decorating for the holidays. I also loved this fresh reminder to enjoy the joys of this season.
2. Recipes to Try
These Garlic Butter Steak Bites look so good! I also want to try these Stuffed Mushrooms. I' also thinking about trying these Pork Chops with Maple Mustard Sauce (I had chicken with a similar sauce recently, and it was delicious). And these Pumpkin Bars are also on my list for next week.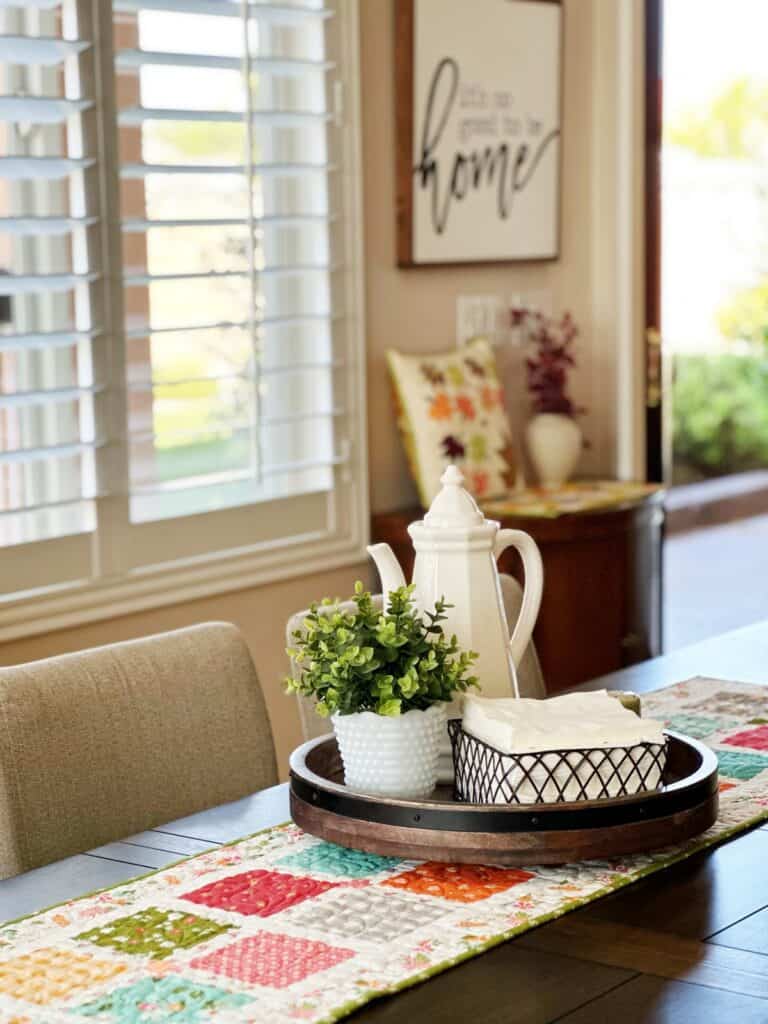 3. Quilt + Sew
First, Chelsi is beginning a fun sew along with her All-American pattern in just a couple of weeks. She has kit options available in Bountiful Blooms or Favorite Things here. And I'm looking forward to sewing along with my friend Lissa Alexander in her Celebrate with Quilts sew along beginning next March. Find details about the sew along here and purchase her Celebrate with Quilts book with co-author Susan Ache here. And this Water Bottle Bag is a fun project for holiday gift-giving.
4. Book & Podcast Recommendations
I have been waiting for this book for so long, and it does not disappoint. I started reading it when it arrived and took it on my trip to read on the plane! And this podcast shares tips for something we all need now: help in avoiding stress amidst a stressful news environment.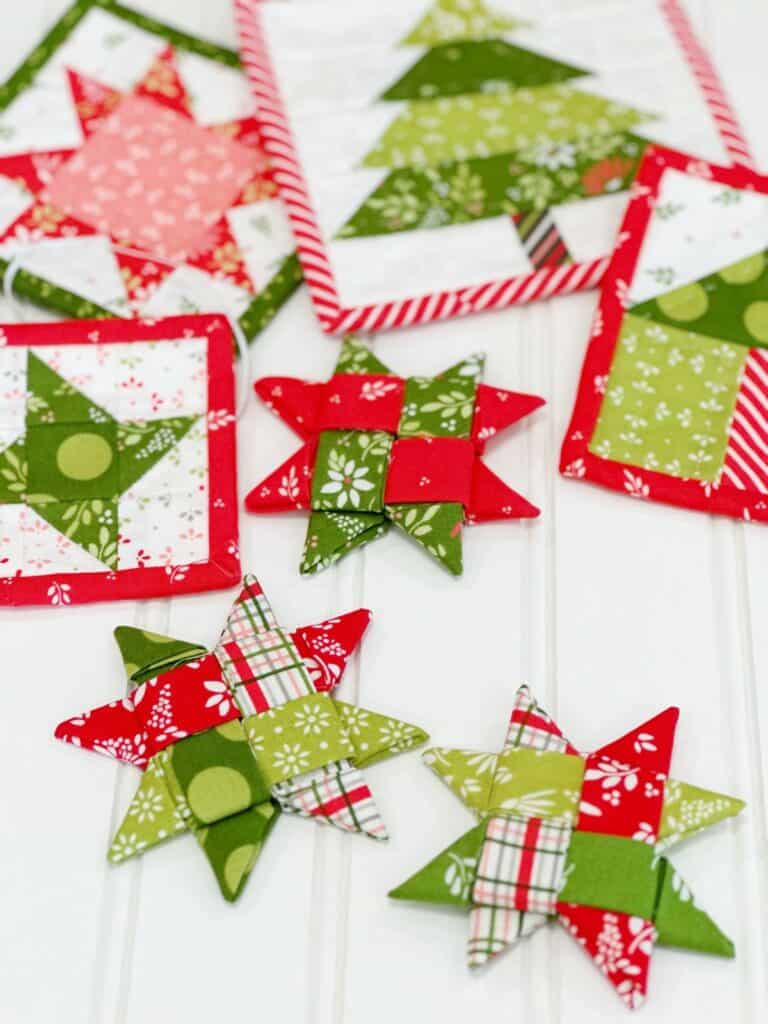 5. Christmas Ornaments!
Now is the perfect time to start working on Christmas ornaments. Bonus: ornaments are a perfect way to use up scraps! I shared a YouTube video tutorial of the above Scandinavian Stars above that you can watch here.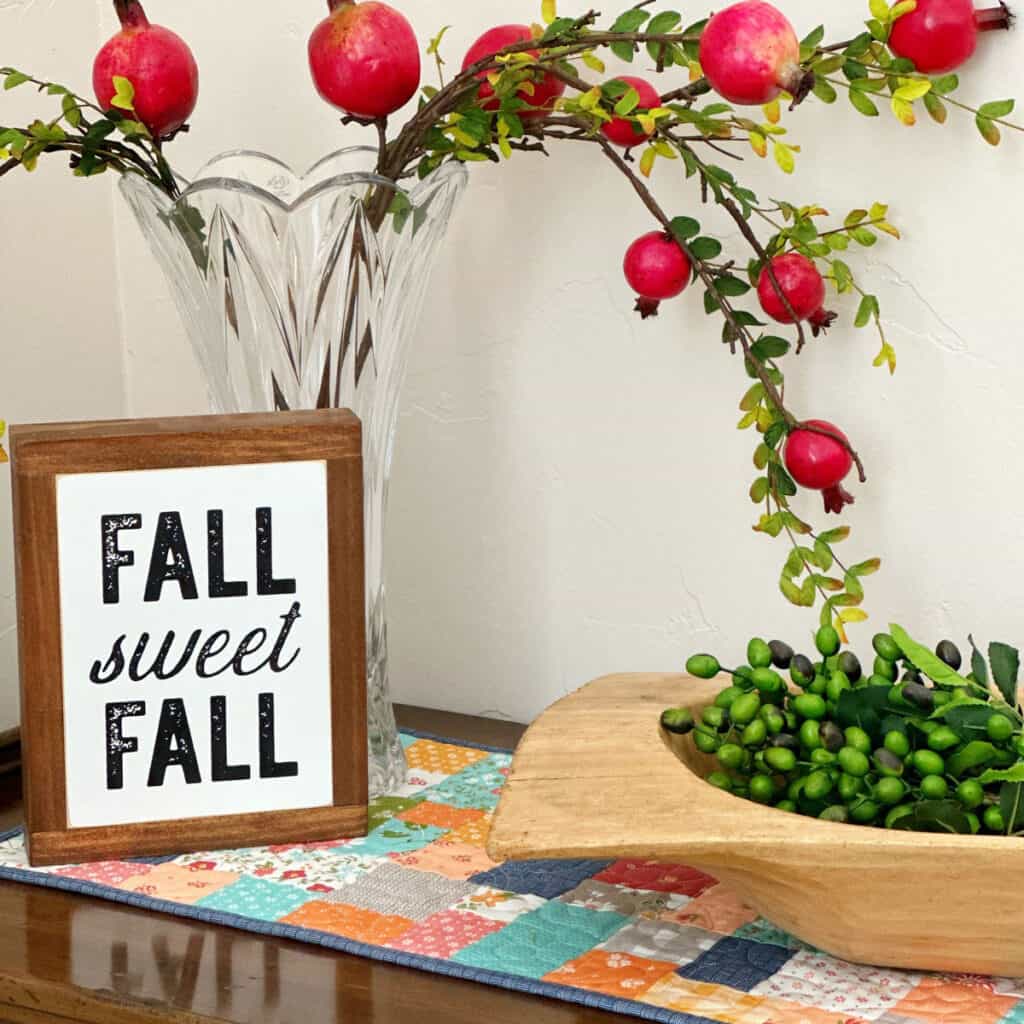 6. Fat Quarter Shop October Sew Sampler Box
Spoiler Alert…in case you haven't yet received your box! This month's box was full of fabric!!! Find all of the included items below. (Note that some of the items are Sew Sampler Box exclusives and aren't available for purchase separately):
Lighthearted Charm Packs (3 included)
Lighthearted Enamel Charm (Sew Sampler Box exclusive)
Heart & Soul Quilt pattern by Lissa Alexander (Sew Sampler Box exclusive)
7. Recently on the Blog
Below you'll find links to posts from earlier this week on the blog: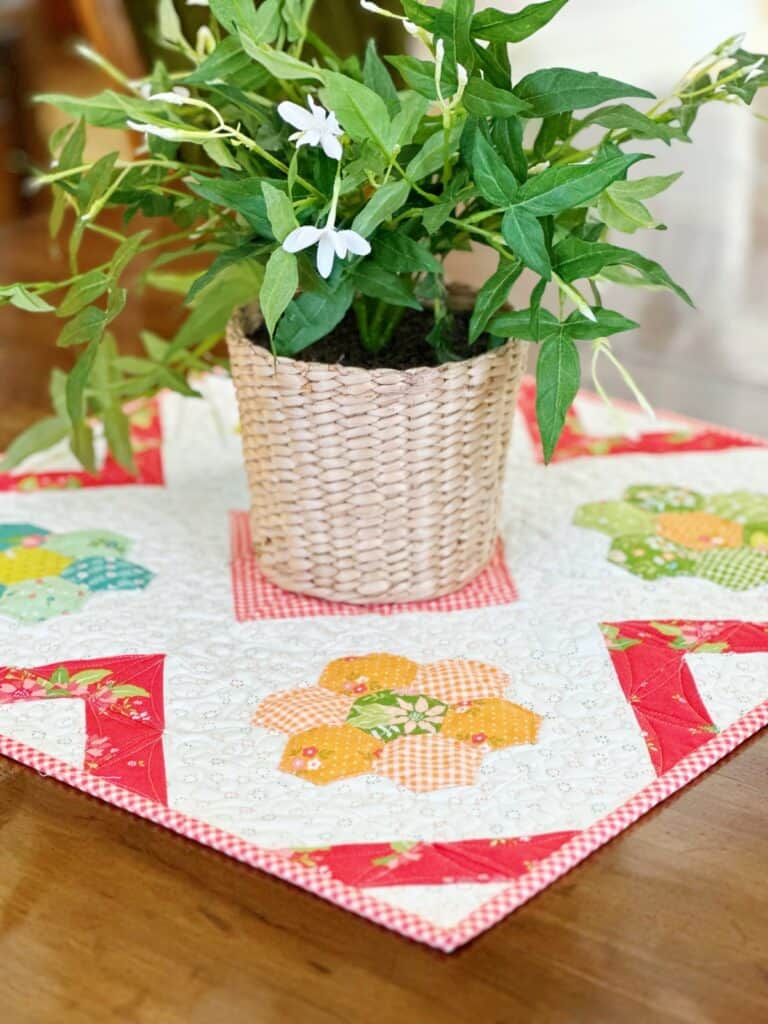 Finally, thanks so much for stopping by to read the Saturday Seven 309: Lifestyle & More for Quilters post. If you are looking for more similar inspiration, you can find all of the previous posts in this series here.