Hello, friends! I'm really excited to be heading to International Quilt Market 2023 in Houston, Texas! While I've attended as a blogger and author and exhibited as a Moda Fabric Designer many times, it has been four years since I last attended. So, you can imagine how excited I am to get back. Today I'm sharing a preview and a look back!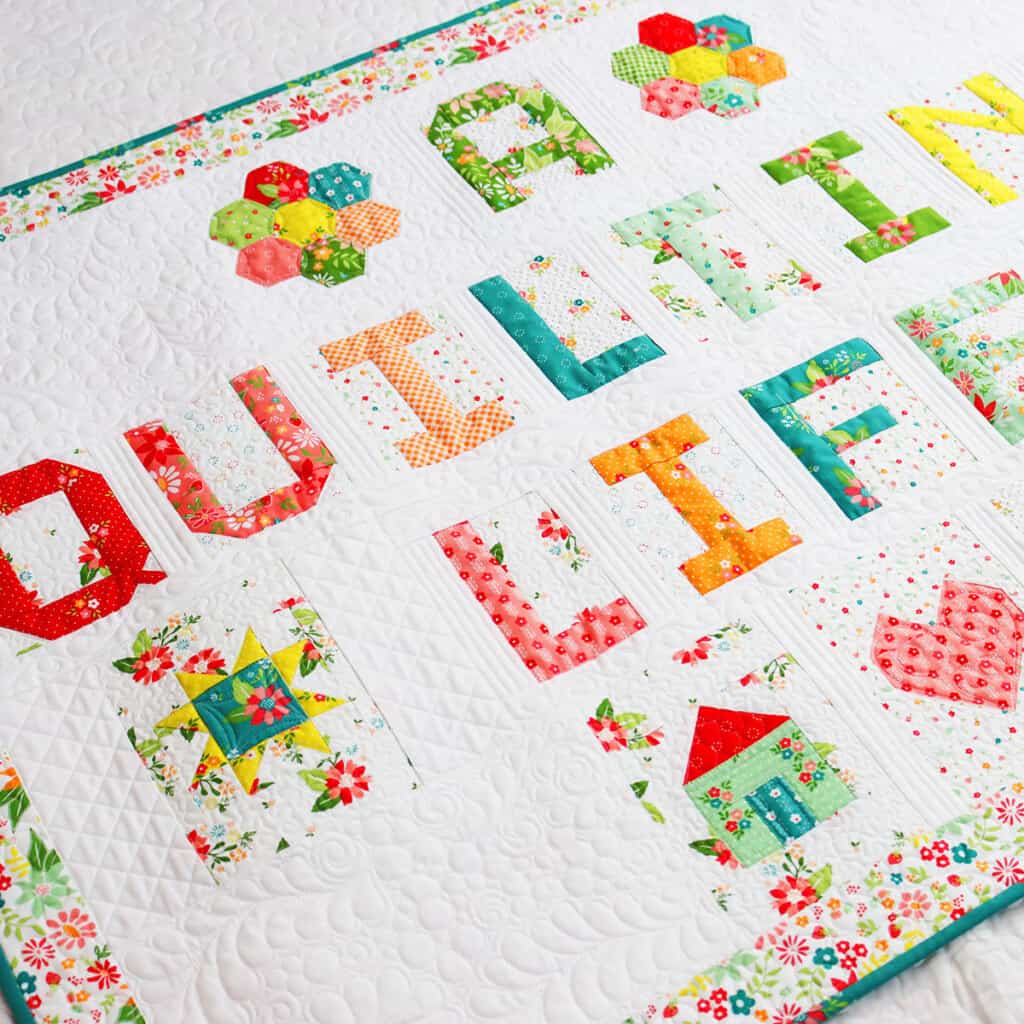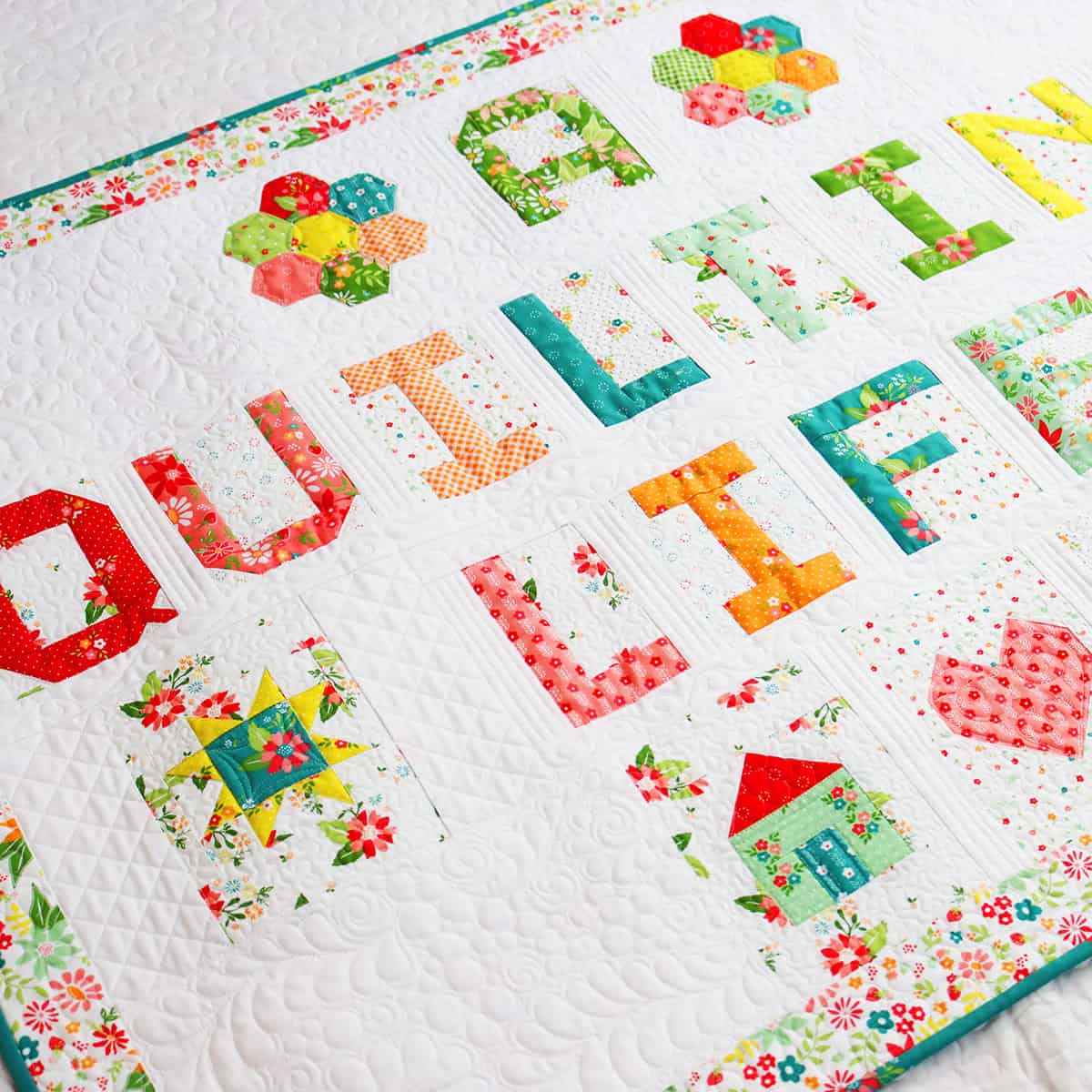 Preview: International Quilt Market 2023
What is International Quilt Market?
In simplest terms, International Quilt Market is a convention for the creative industry professionals associated with quilting. You'll find companies of all kinds related to the sewing and quilting industry sharing their latest products and ideas. Fabric companies and designers attend, and there are shop owners from all over the world who participate in order to provide the best products and fabrics for their customers.
In previous years, International Quilt Market occurred twice yearly. Each late October the event heralded from Houston, Texas. And in previous years there was also a spring market that took place in a different location each May. There hasn't been a spring market since Spring 2019–2020 and later spring markets weren't held due to worldwide health concerns.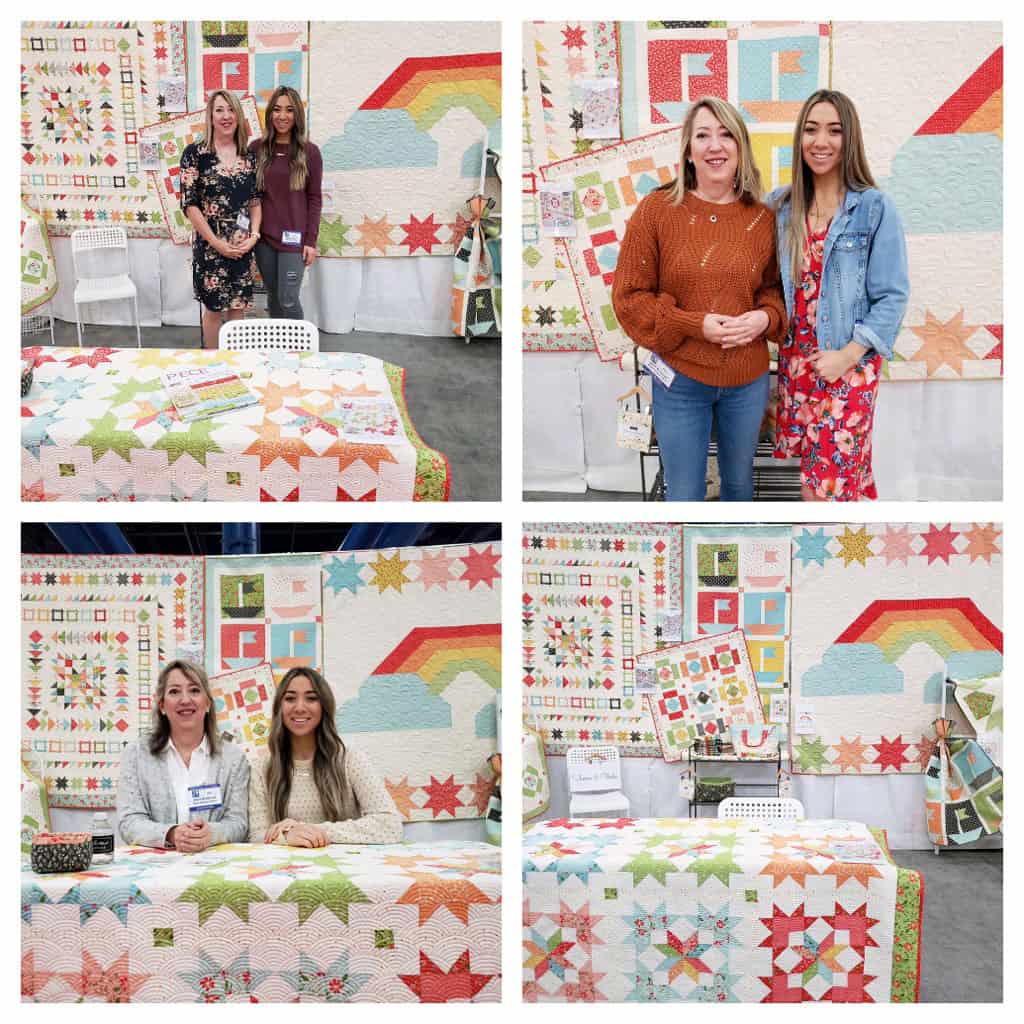 My Quilt Market Attendance Story
As I mentioned above, I've attended quilt market in a variety of capacities. (For several year before I was able to attend quilt market, I sewed samples for market for Joanna Figueroa, Camille Roskelley, Lori Holt, and Kate Spain). And I still remember the absolute overwhelm I felt after attending my first market in Salt Lake City in 2011. Luckily, I had a terrific mentor, Camille Roskelley of Thimbleblossoms who helped me understand what the event entailed. I was also able to help her with booth set up and take down which ended up being invaluable experience for me that I would need just a few years later!
Since then, I've been able to give presentations at Quilt Market for books I authored, co-authored, and participated in as a contributor. We shared a booth with each of our first nine fabric collections. I've enjoyed seeing so many absolutely incredible displays of quilts and creativity. And I've made friendships that endure even with long periods of not getting together in person. You can find several posts about Quilt Market from past years here.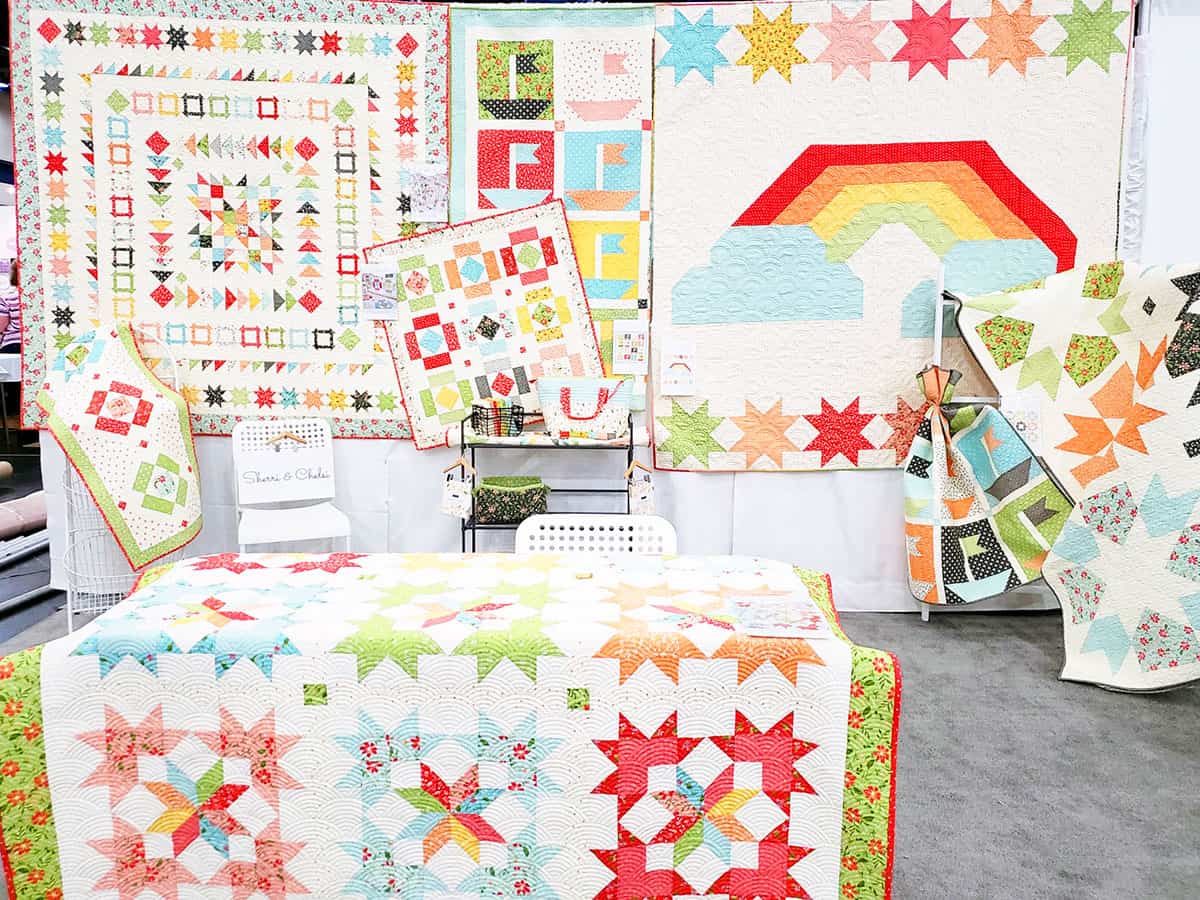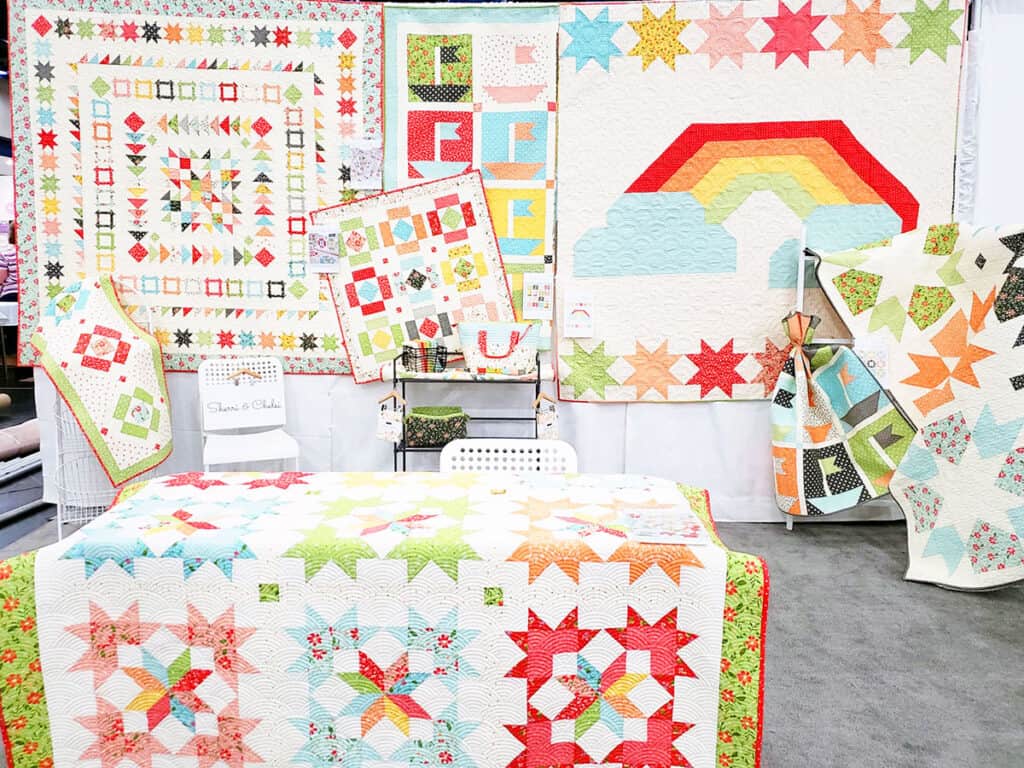 Quilt Market October 2019
Quilt Market 2019 in Houston was such a memorable event. We loved sharing our Summer Sweet collection in person and being together with our Moda family (above right). Little did we know it would be the last market for several years! My takeaway from that is to truly enjoy and appreciate every minute of quilt market this year!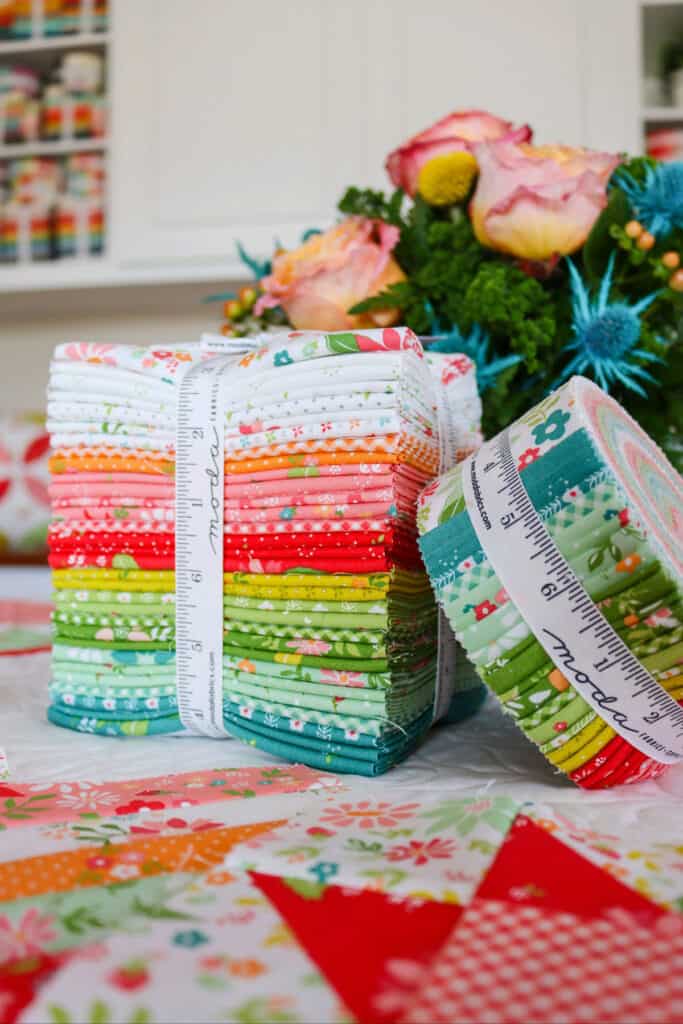 What Would You Like to Hear About?
I'll be taking in every bit of the experience and also taking photos of things to bring back and share with you. Leave your thoughts in the comment section about what you'd most like to hear about when I return. Chelsi and I will also be sharing a podcast episode in early November about our experiences at market. So leave any and all questions for that and for future blog posts here.
Thanks so much for stopping by, and Happy Quilting!