Hello, friends, and happy July! Today I'm sharing the Saturday Seven 292: Lifestyle & More for Quilters with a round-up of inspiring and helpful things I've found around the internet this week. And after the most beautiful (and cool) spring I can remember we are moving right into the hottest week of the year this weekend with temperatures 116+ expected for tomorrow and Monday. Whew! Good thing I have lots to do indoors. I'll be finishing my 4th of July decorating, doing a little sewing, and also doing some organizing and cleaning to get ready for family visiting next week.
Saturday Seven 292: Lifestyle & More for Quilters
1. Self-Care
There are lots of great ideas for living more fully or "embodied" as the author says in this post. And here are some terrific ideas for Making Time for What Matters Most to You. Finally, this post contains lots of good ways to get "vitamin N"–time in nature!
2. Recipes to Try
Salads are looking so good these days, and first on my list to try this week is this Tuna Pasta Salad. I'm also going to try two new salads from What's Gaby Cooking–first her Citrus Cabbage Salad. And I am also going to try her Perfect Caprese Salad. Finally, this Orange Meringue Pie looks so refreshing!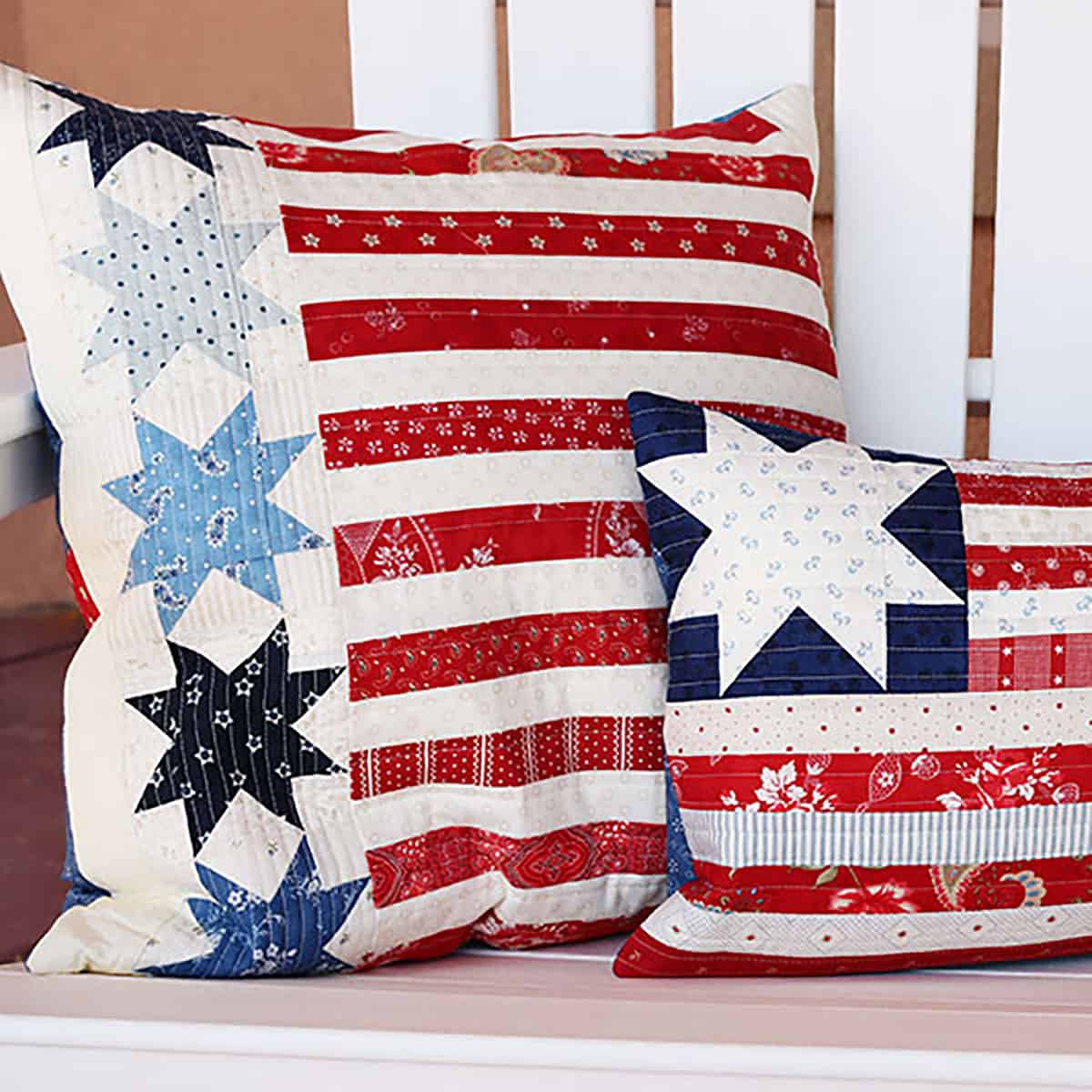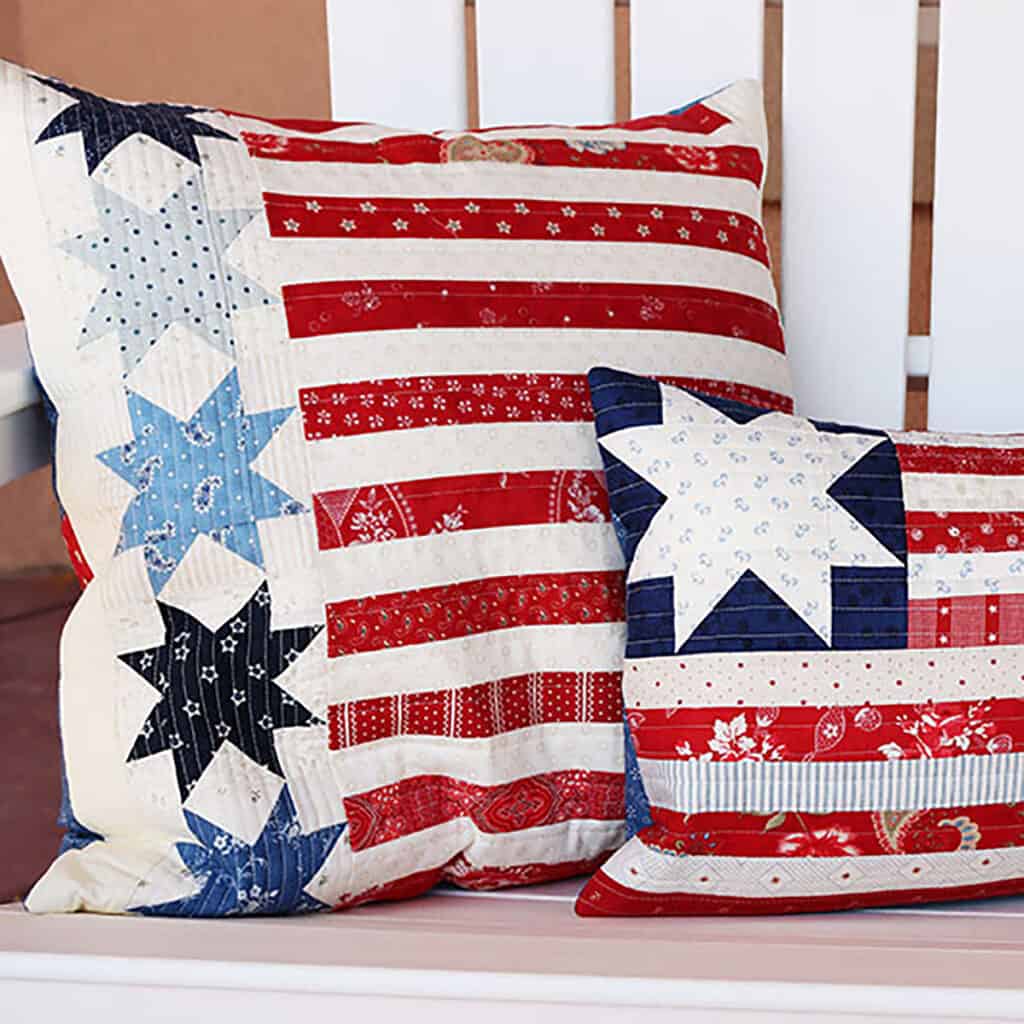 3. Quilt + Sew
First, I just added yardages of Favorite Things into my shop. Corey just shared this darling scrappy flag block PDF (free). You can also find a free 74″ x 74″ patchwork quilt pattern PDF here from Melissa Cory. And here is a cute and free ice-cream cone quilt block pattern. Finally, if you missed my post on Thursday, you'll find links to four different free 4th of July Pillows here.
4. Podcast Favorites from the Week
I loved this Best of Both Worlds podcast focusing on screen time. And I was a guest this week on the Craft to Career podcast where I shared a bit about my quilting, blogging, and YouTube journey.
5. Mid-Year Thoughts
With the year at its midway point, I've been doing a bit of reviewing and updating my goals for the rest of the season and into the fall. I'm hoping to spend 15 minutes a day on a small decluttering project each day of the summer. And I have some bigger projects I'm going to be working on, too. I hope to share those on the blog soon. Here are some good questions to ask if you're working on decluttering.
6. Summertime + 4th of July Entertaining
I love this idea for "Snackle Boxes!"(Think travel-friendly charcuterie board). This tackle box would be great not only for the "snackle box" ideas in the post but also for an on-the-go quilting and sewing kit! And how about this idea of grating frozen fruit! Finally, here is a round-up of red, white, and blue desserts.
7. Recently on the Blog
Below are the links to posts from earlier this week on the blog:
Thanks so much for stopping by to read the Saturday Seven 292: Lifestyle & More for Quilters. For more inspiration, you can find the previous posts in this series here.
Happy quilting!