Hello, friends! Today I'm sharing some cute 4th of July Pillows I just finished up. (I actually started them last year–more on that below). And I also have the June Sew Sampler Box to share along with a wonderful new quilt holder I have in my sewing room.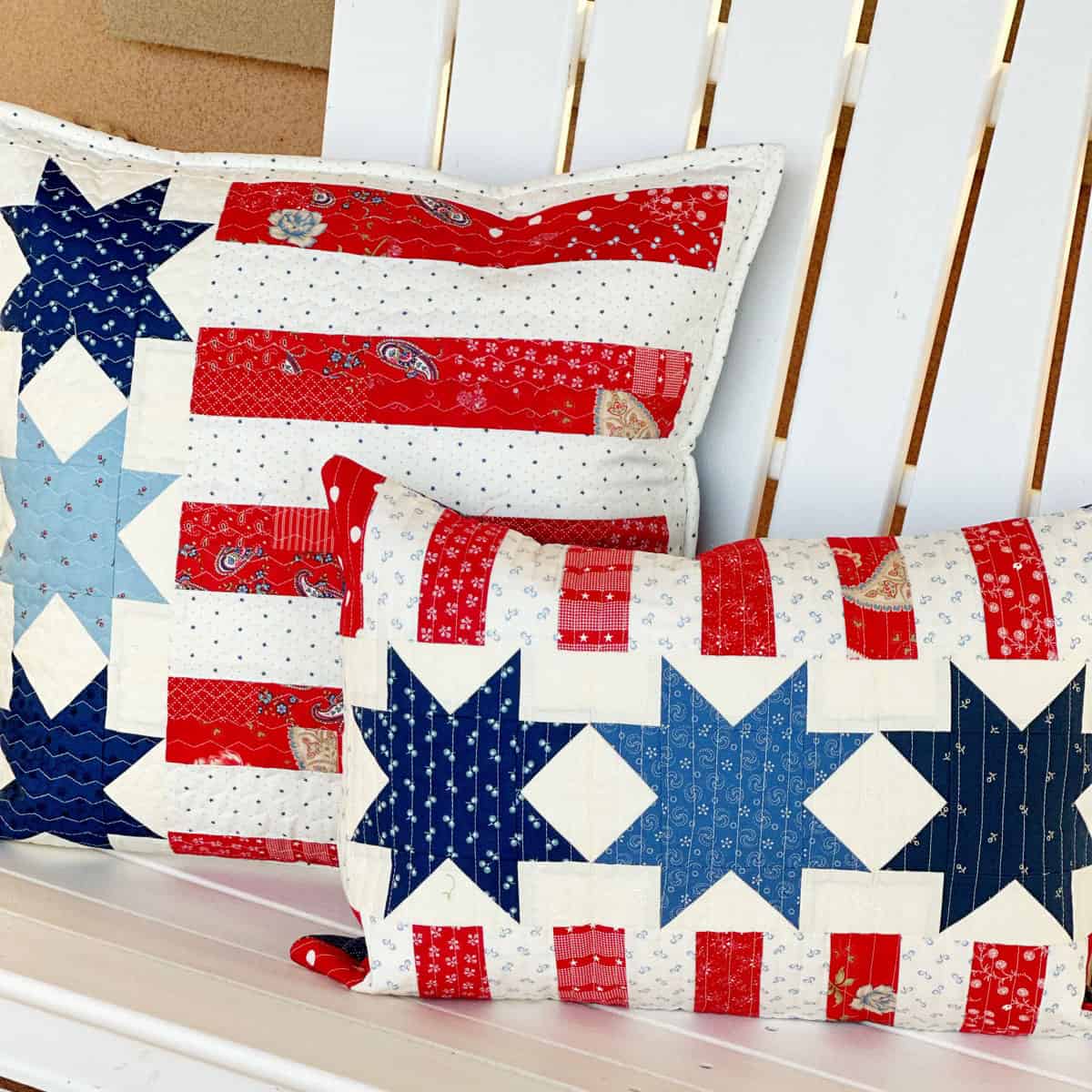 4th of July Pillows + June Sew Sampler Box
Stripes and 3 Stars Pillows
Last year I started two very cute pillow shared by Carrie Nelson on the Moda Fabrics blog and website. Both pillows use three stars and have stripes–one is a square pillow and the other is a nice lumbar style rectangle. I used Minick & Simpson fabrics from my stash and immediately got the star blocks done. Then I think things got busy with preparing to share our Simply Delightful fabrics and the stars and the patterns were put in my patriotic projects bin.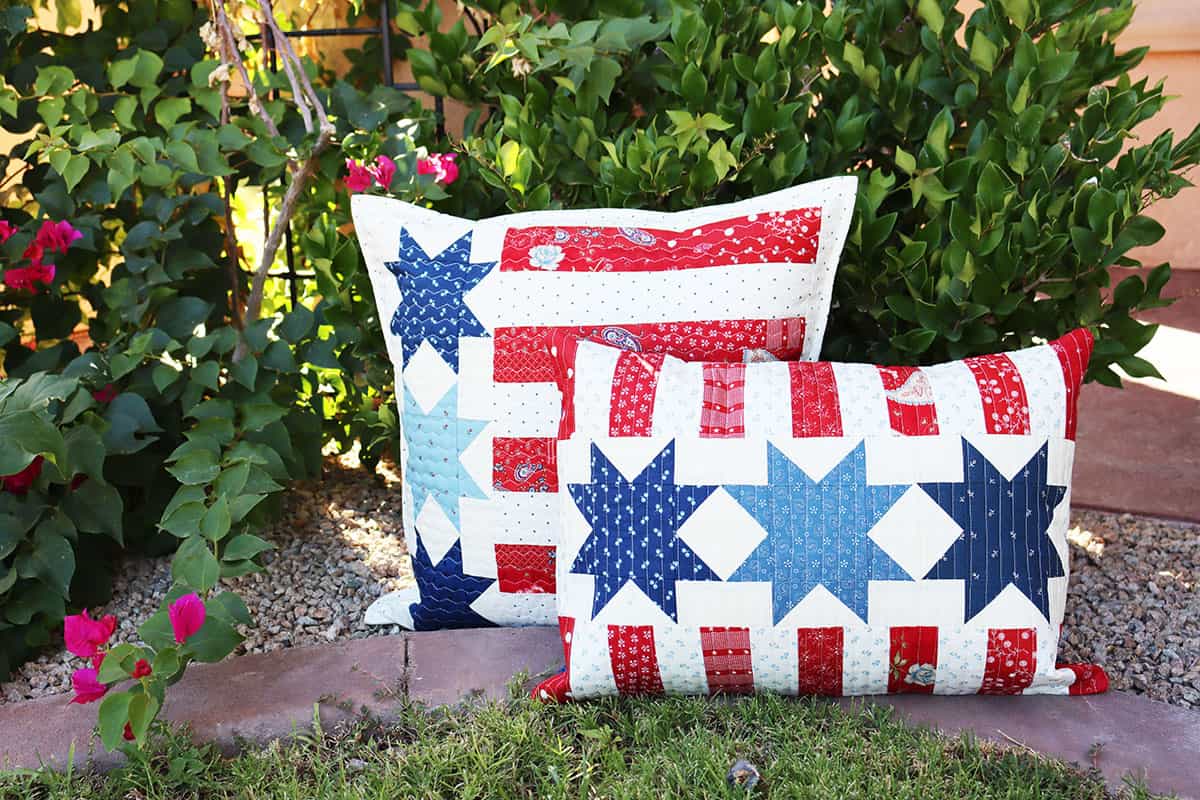 Stripes and Three Stars Lumbar + Square Pillow Details
The Lumbar pillow finishes at 14″ tall and 20″ wide while the square version is 20″ x 20″. Find details from both of my pillows below: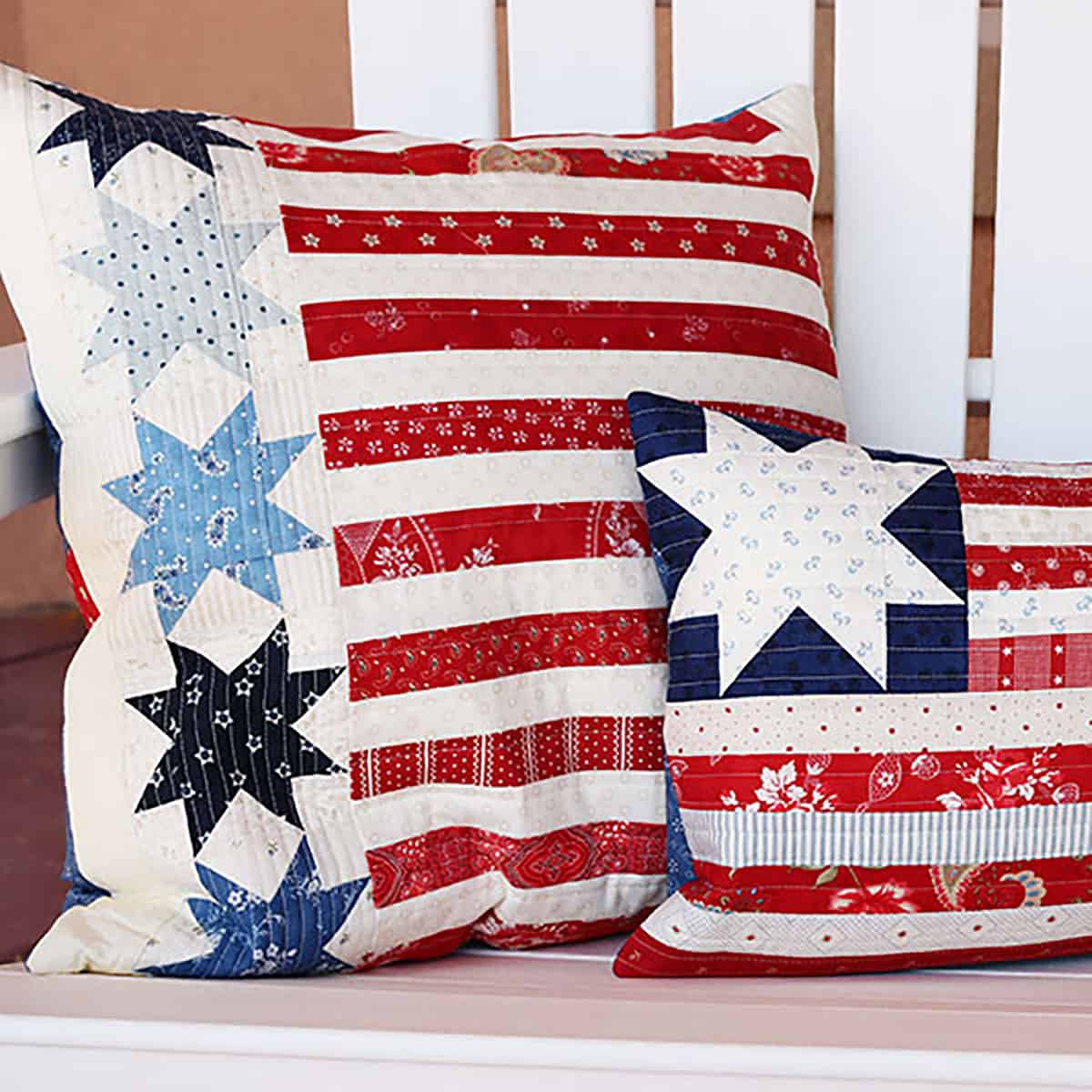 More 4th of July Pillow Ideas
A few years ago, I made two other free pillows from Moda fabrics (also shared by designer Carrie Nelson). They are pictured above and are the Stripes and Stars pillow (above left) and the Stripes and One Star (above right). Find links for those free patterns below:
I think I have a good collection of patriotic pillows now and might be set for a while–unless something else really cute comes along!
June 2023 Sew Sampler Box + Quilt Hanger
We filmed an unboxing video yesterday of the June 2023 Sew Sampler box. You can watch the video above or on our YouTube channel. It has some really great products I've listed below. And stay tuned to the end to see my new quilt hanger!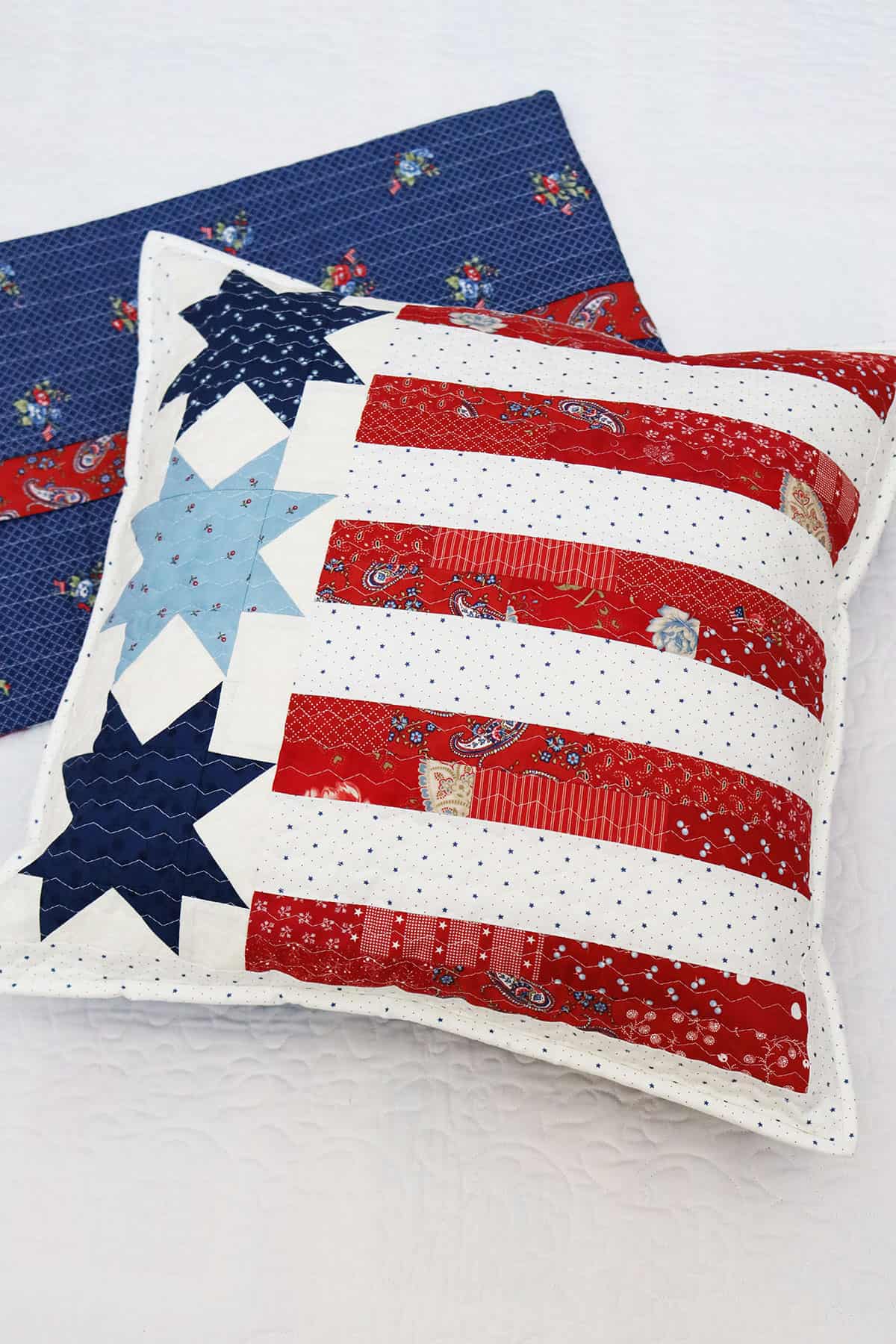 Thanks so much for stopping by for my 4th of July Pillows + Sew Sampler Box June 2023 post. Happy quilting!