Hello, friends! Today I'm sharing the Haunted Halloween Mystery Quilt Finishing details. My quilt is all finished up, and I absolutely loved making it! Keep reading for photos of my quilted and bound wall hanging along with the tips and details for finishing your quilt.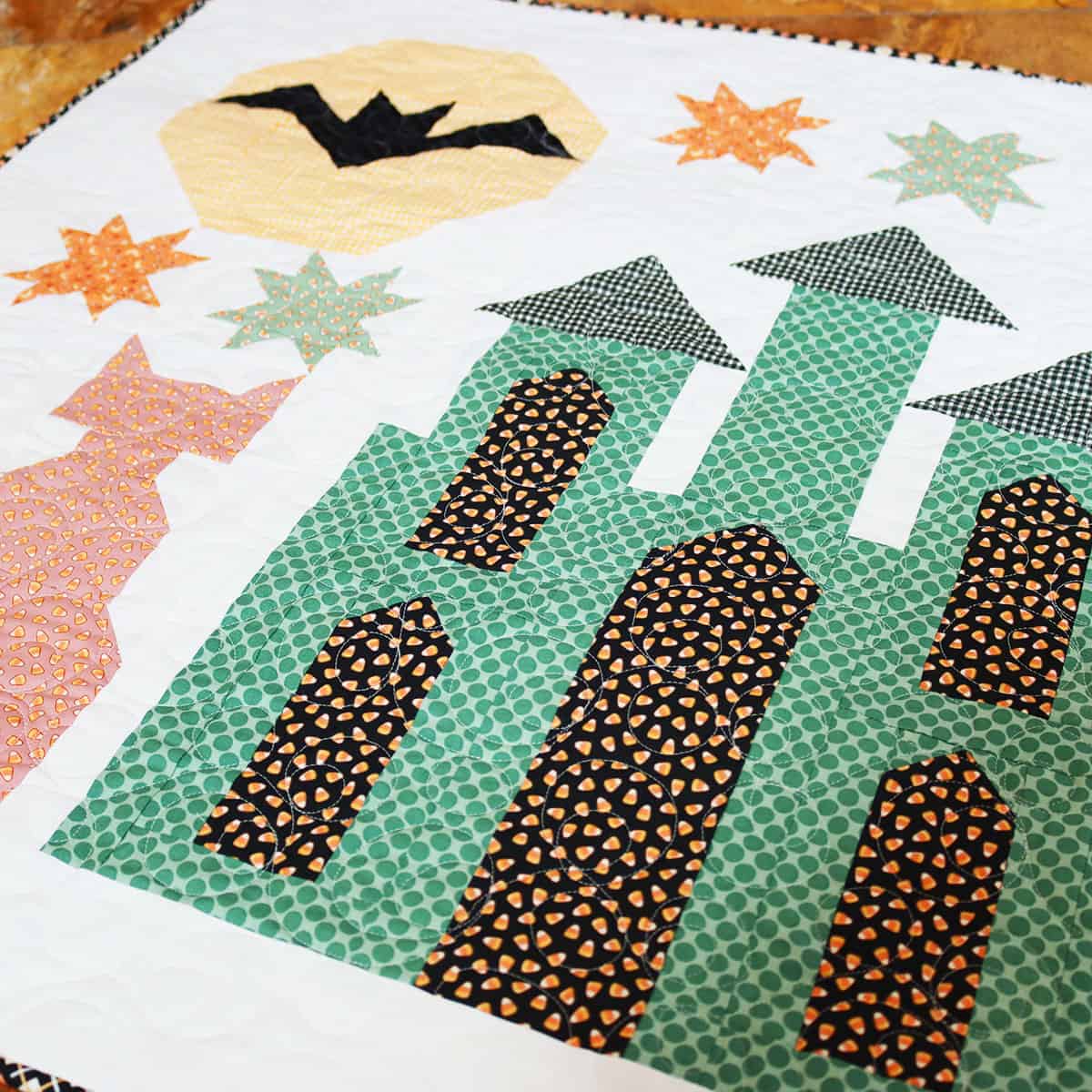 Haunted Halloween Mystery Quilt Finishing
Finishing Instructions + Tips
You will love how easy it is to put this quilt together! I loved using the background fabric as the outer border so that the binding could really provide a fun frame for my quilt. And my friend Vickie did some cute loopy quilting that I thought was really fun for Halloween! You can find the free PDF for the finishing instructions here or click on the button below.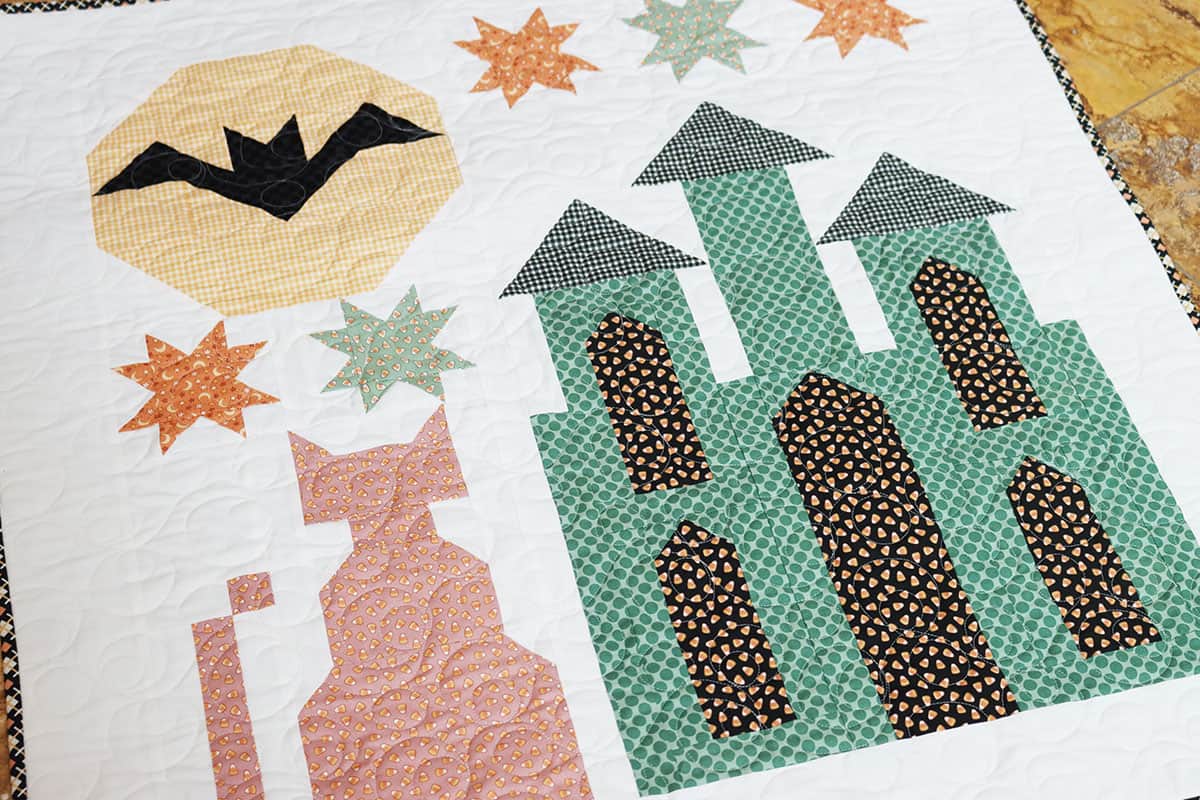 Haunted Halloween Sew Along Details
Here are all of the details and weekly post links if you're interested in joining in now: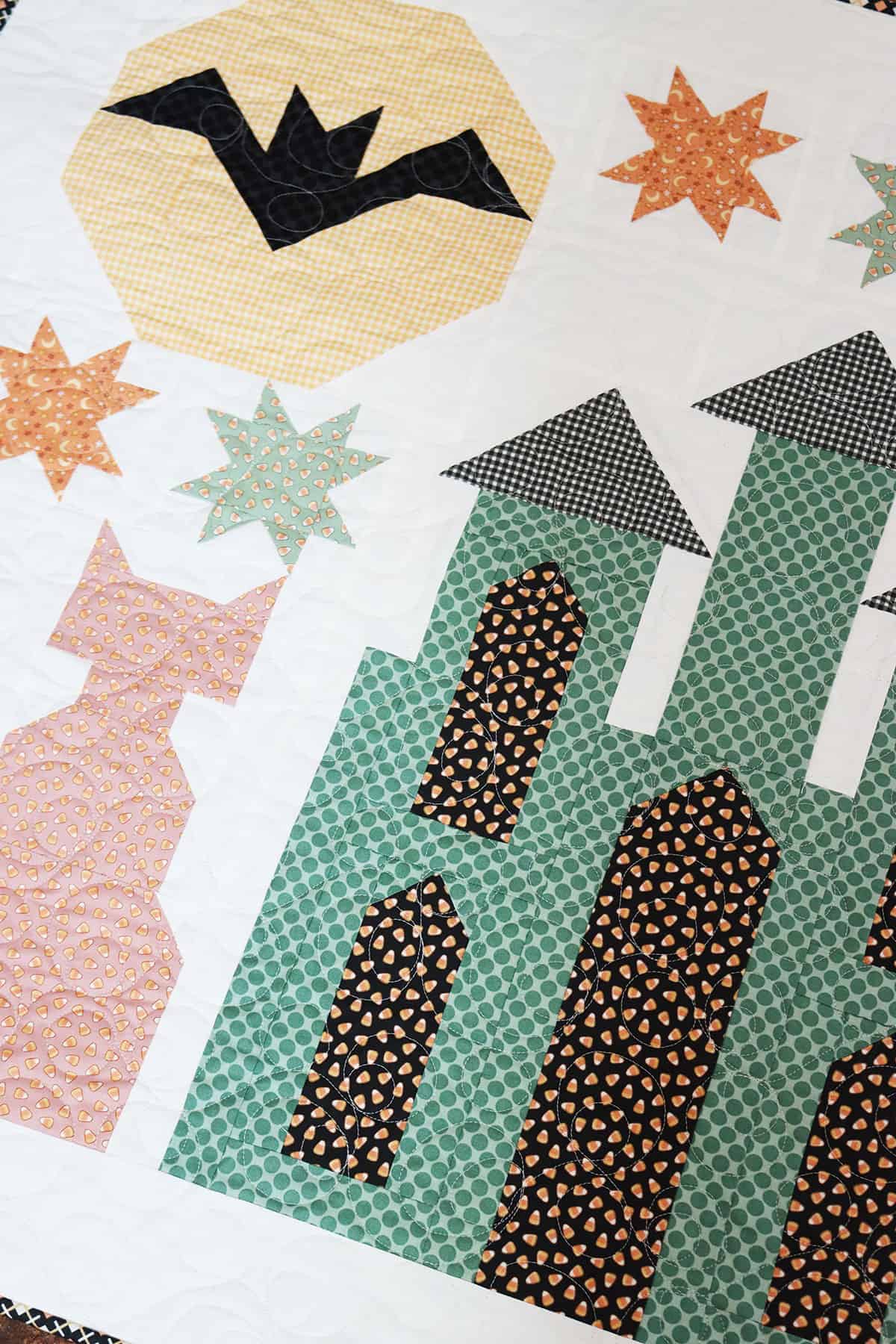 Up Next: Evergreen Quilt Along
Thanks for reading the Haunted Halloween Mystery Quilt Finishing post. We'll take next Tuesday off from sew along projects for the 4th of July holiday. Then, I'll be joining with Fat Quarter Shop beginning on Tuesday, July 11th for their Evergreen Mystery Christmas Quilt Sew Along! This one features our Favorite Things collection, and I can't wait to sew along with this project, too!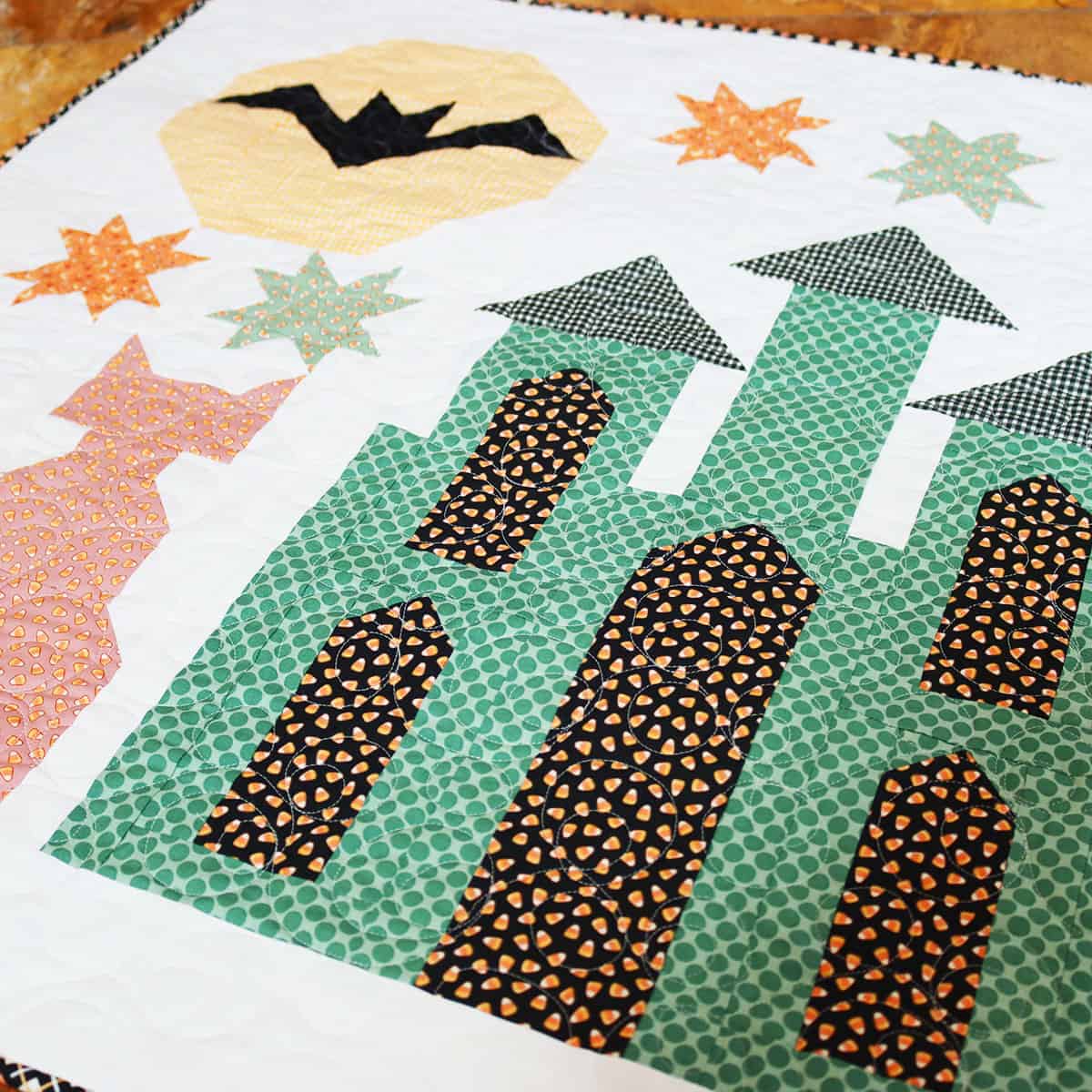 Happy Quilting!