Hello, friends! Today I'm sharing my Quilt Works in Progress February 2023–well, as much as I can share for now. You see, I've been working very hard behind the scenes on several projects with brand new fabrics that we will share next month. I'm nearly finished with everything but still have some binding and smaller finishes I want to make before our reveal. But I do have some fun things from the past several weeks to share today, too.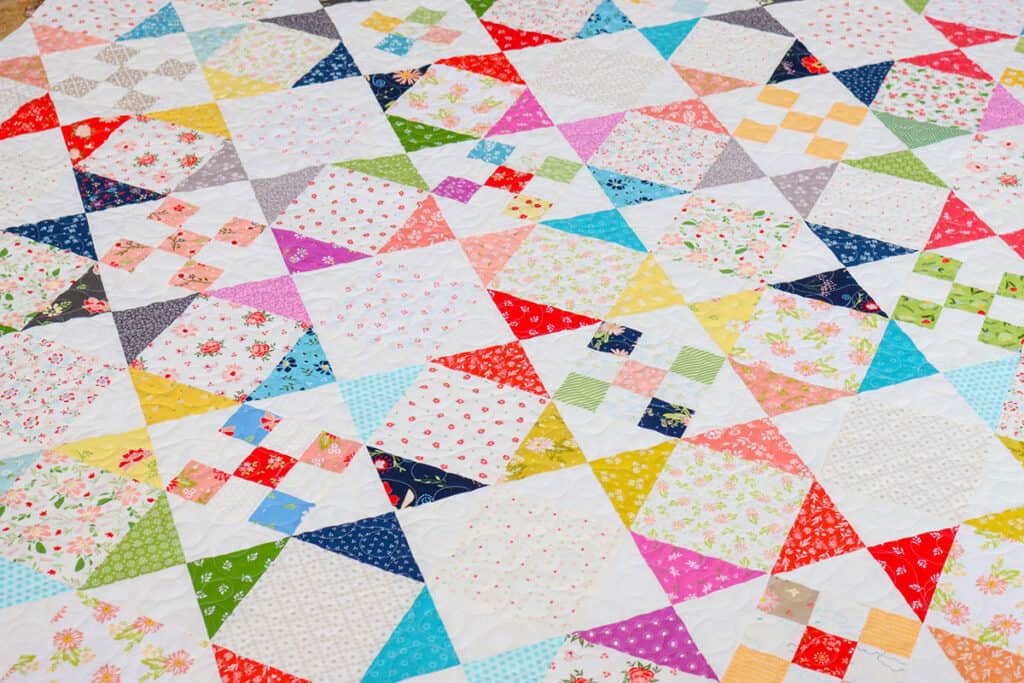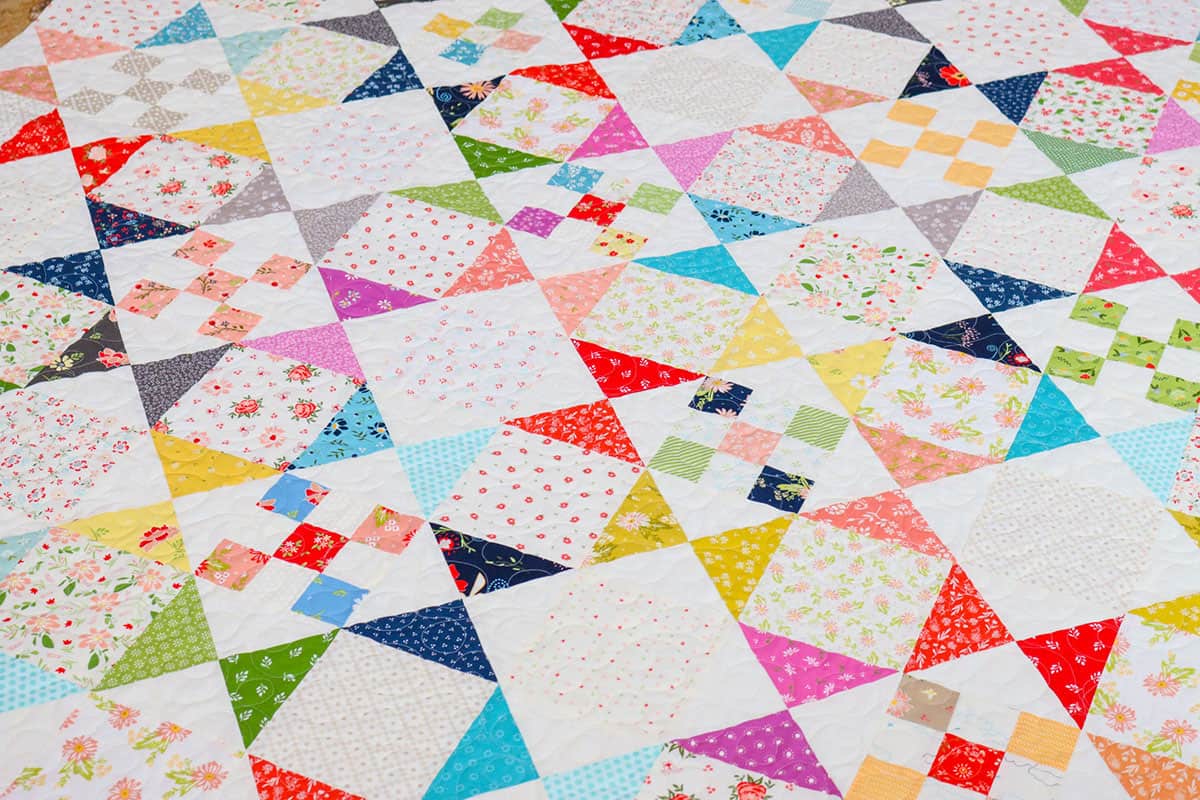 Quilt Works in Progress February 2023
Recent Finishes (that I can share now) + Some New Projects
I'm happy to be keeping up with my Sewcialites 2 blocks with all of the crazy sewing behind the scenes. I also finished up a scrappy quilt before the barrage of sewing began and have a couple of ideas listed below for new scrappy projects.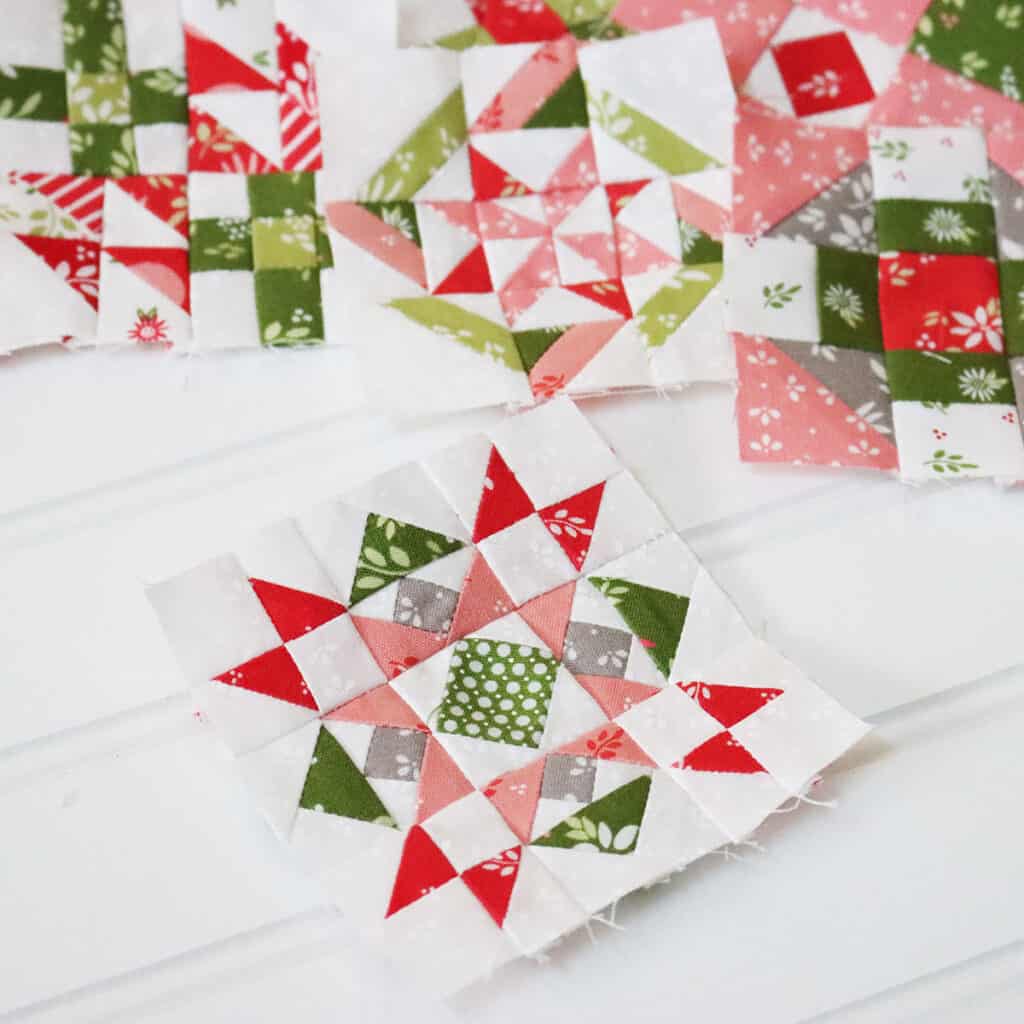 New Collection Sewing (coming soon)
I am absolutely smitten with new fabrics we will be sharing in March. Since the end of January, I've been working on the following:
Three Mini Quilts
Three Large Quilts
One more large quilt (in progress)
A few smaller home decor items in progress
A tote bag from a favorite design
Quilt Works in Progress Video
Watch today's Works in Progress Video above or go here to watch on our YouTube channel. In the video I do share what fabrics I'll be using for the Bountiful Charity Sew along with Fat Quarter Shop.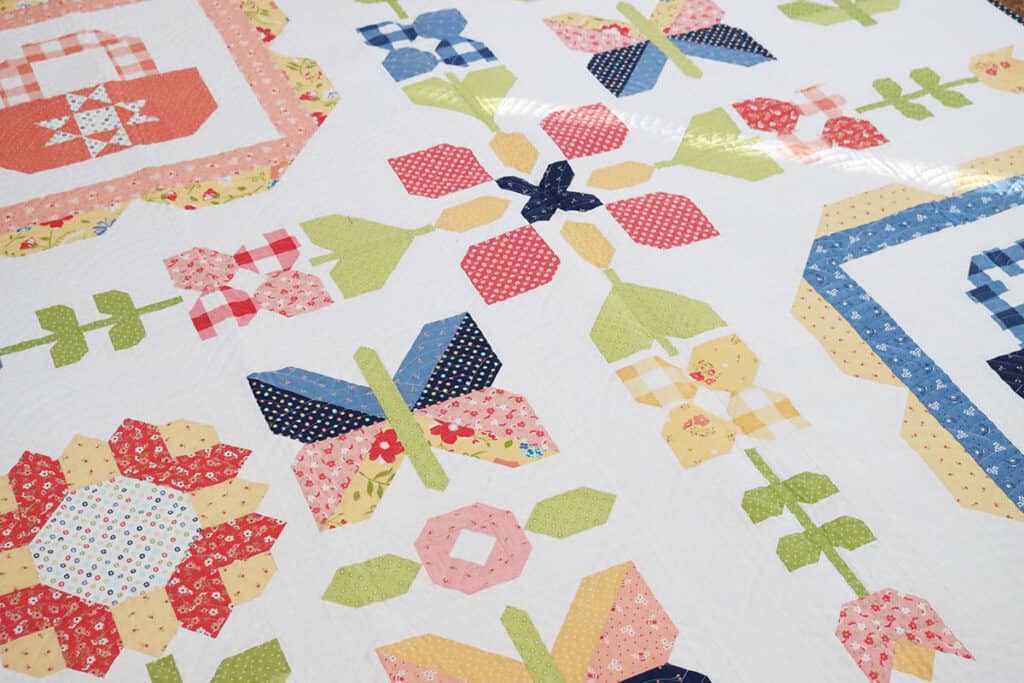 Coming Soon
We are excited to be able to share new fabrics (they are beautiful) and projects early next month. Chelsi and I will be filming a video with the fabrics, and then at a later date we will also have a livestream with our new quilts and projects. Stay tuned!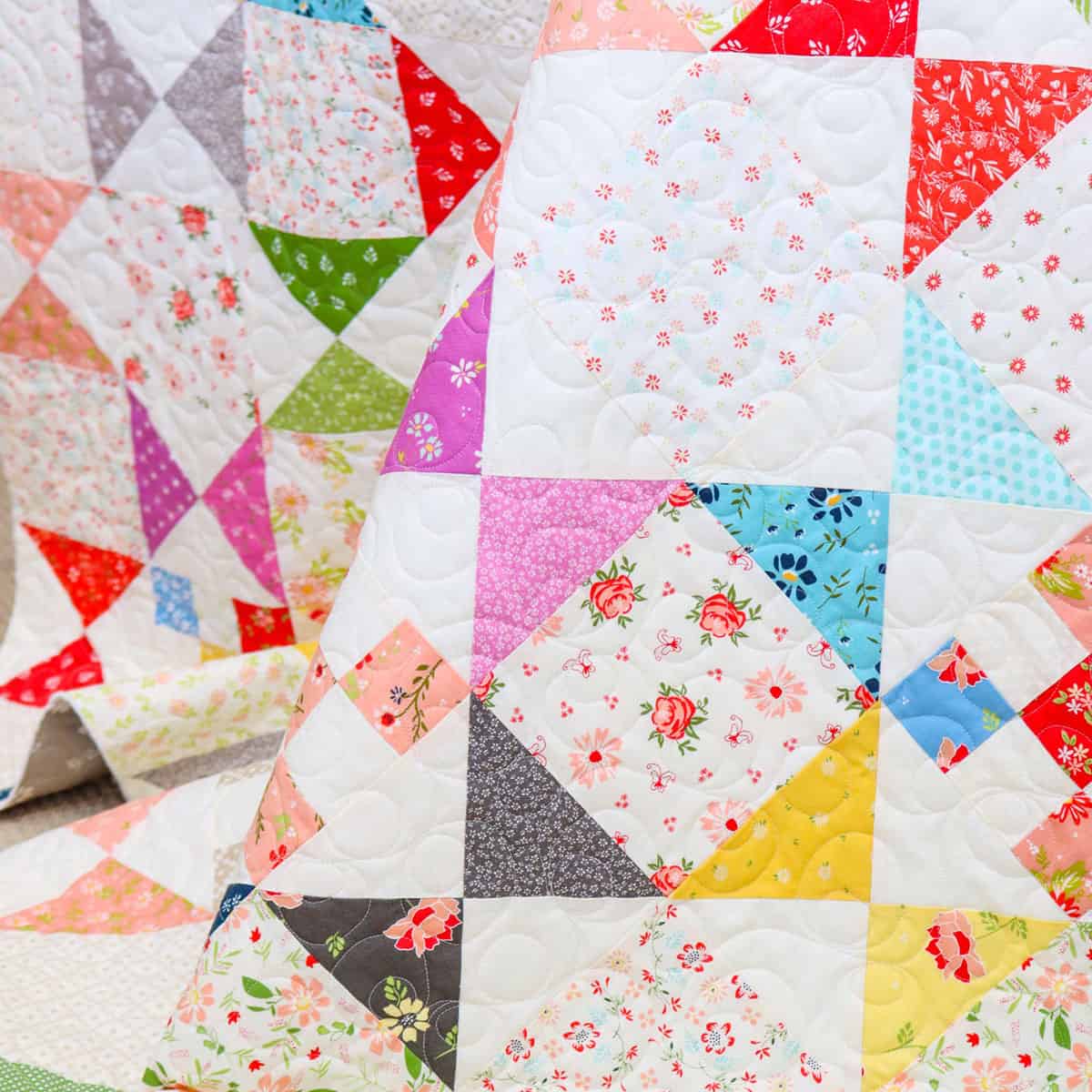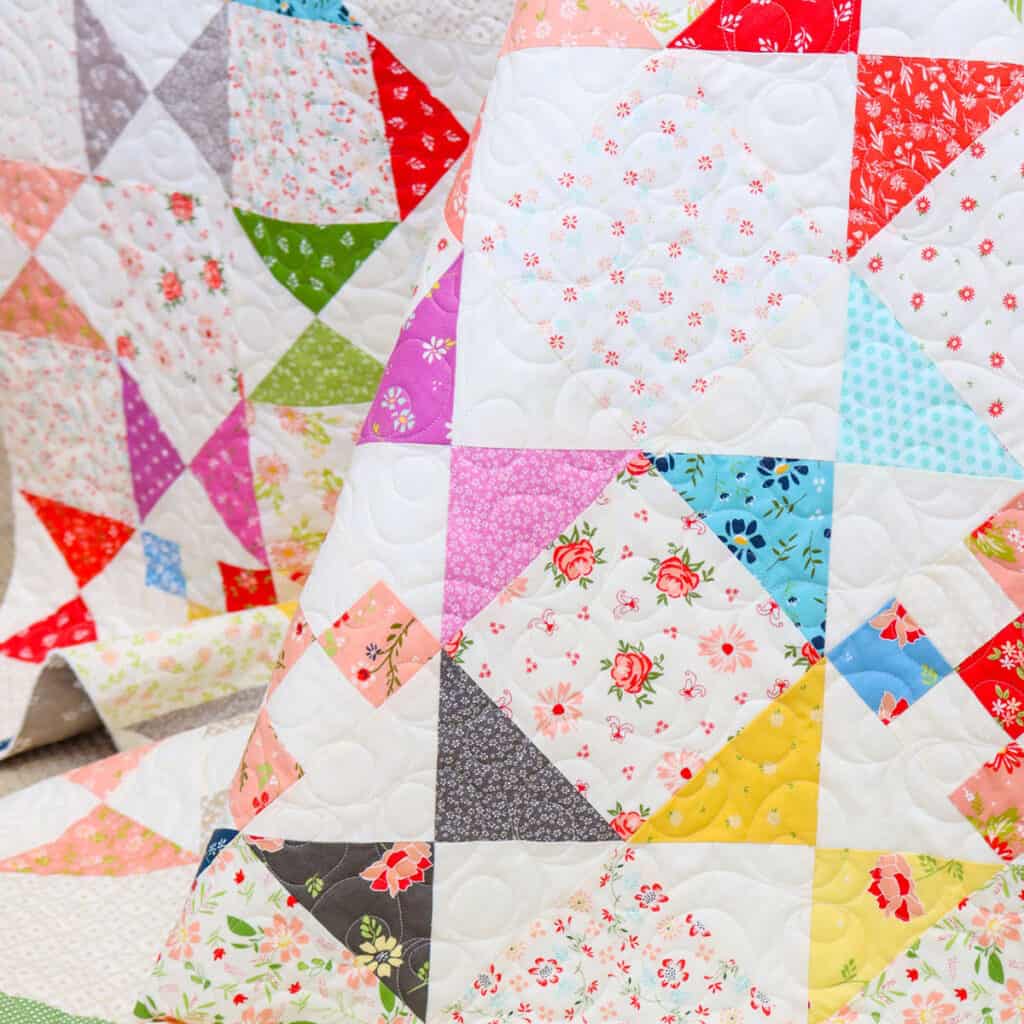 Thanks so much for stopping by for my Quilt Works in Progress February 2023 post. You can also find all of the earlier posts in this category here.
Happy quilting!