Hello, friends, and happy Saturday! Today I'm sharing the Saturday Seven 268: Lifestyle & More for Quilters where you'll find lots of ideas and inspiration for self-care, cooking, quilting and sewing, home decor and organizing, reading, and more. In my little part of the world we are going to have a mostly cloudy day with rain in the forecast tomorrow and Monday. So it's a perfect day for me to settle down in my sewing room and work on some projects! I hope you get to sew this weekend, too! (Photos today are from my newly cleaned sewing room–stay tuned for more on that next week).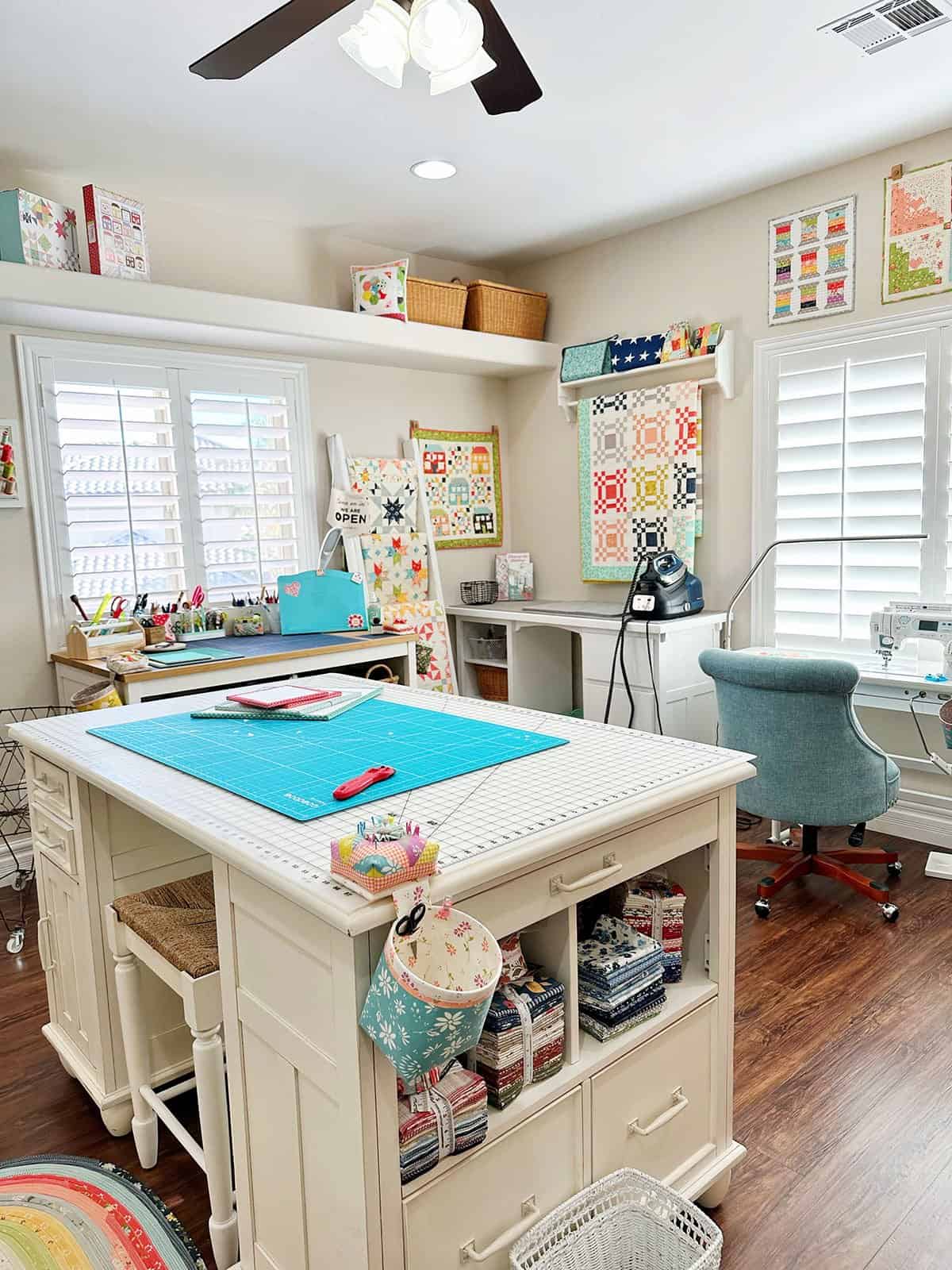 Saturday Seven 268: Lifestyle & More for Quilters
1. Self-Care
This article with "12 Ways to Be More Present in 2023" has lots of helpful and easy to incorporate ideas for being more present and having less stress. I also loved this post on "How + Why to Quiet Your House" (now I know why it feels so good and calming to take down the holiday decor).
2. Cook
We always make extra rice, so I'm excited to use some of our leftovers for this Sheet Pan Fried Rice–looks so easy! I also really want to try this Sticky Garlic Butter Salmon and these Bang Bang Shrimp Tacos. And this round up of "25 Healthy Dinners You Can Meal Prep on Sunday" has lots of good ideas.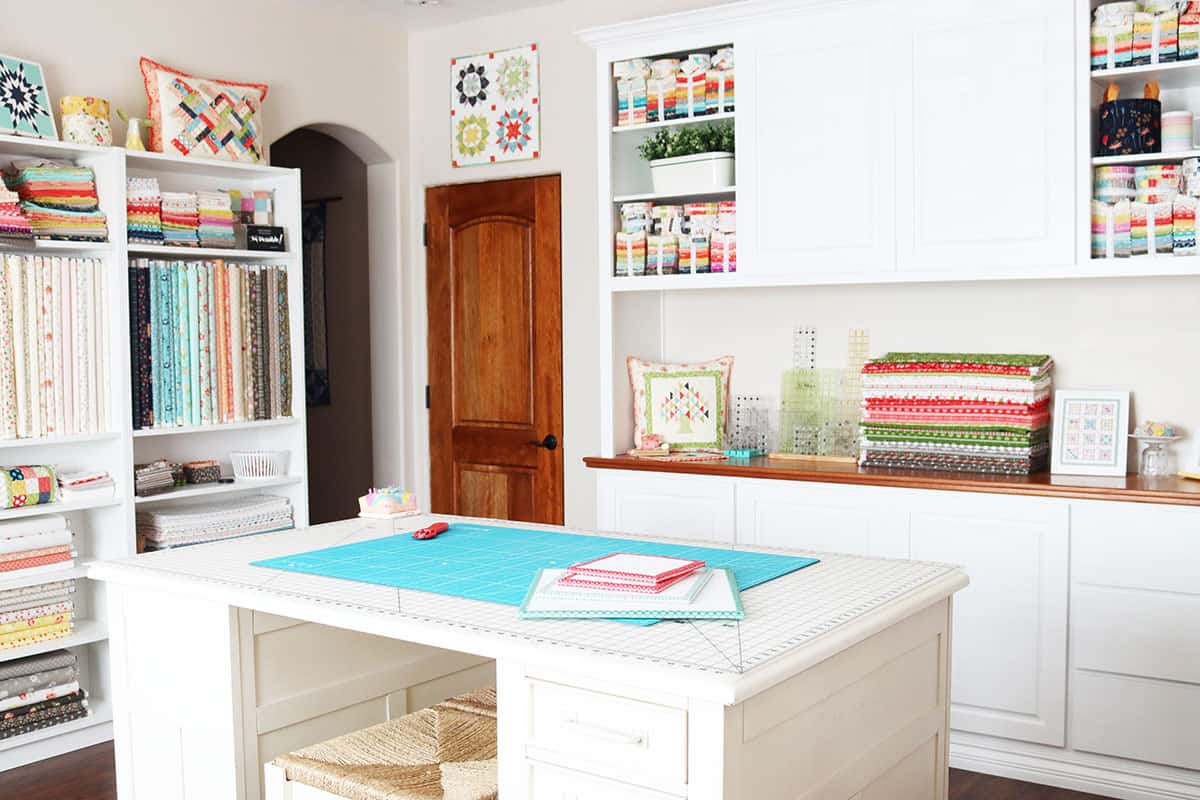 3. Quilt + Sew
Have you ever tried Big Stitch Binding–I really want to try this in 2023! If you're ready to finish up some unfinished projects, be sure to join in with the All People Quilt UFO challenge–details here. And if you're looking for some quick and simple heart projects to make, you'll find several in this post. Additionally, Moda will be sharing more fun heart projects soon, including one of mine, so stay tuned!

4. Cupid Box from Fat Quarter Shop
I just received my 2023 Cupid box from Fat Quarter Shop, and it is full of some fun items! I can't share just yet, but you can go here to order a box now. These boxes will begin shipping the last week of the month. Be sure to pre-order now to be sure you get one.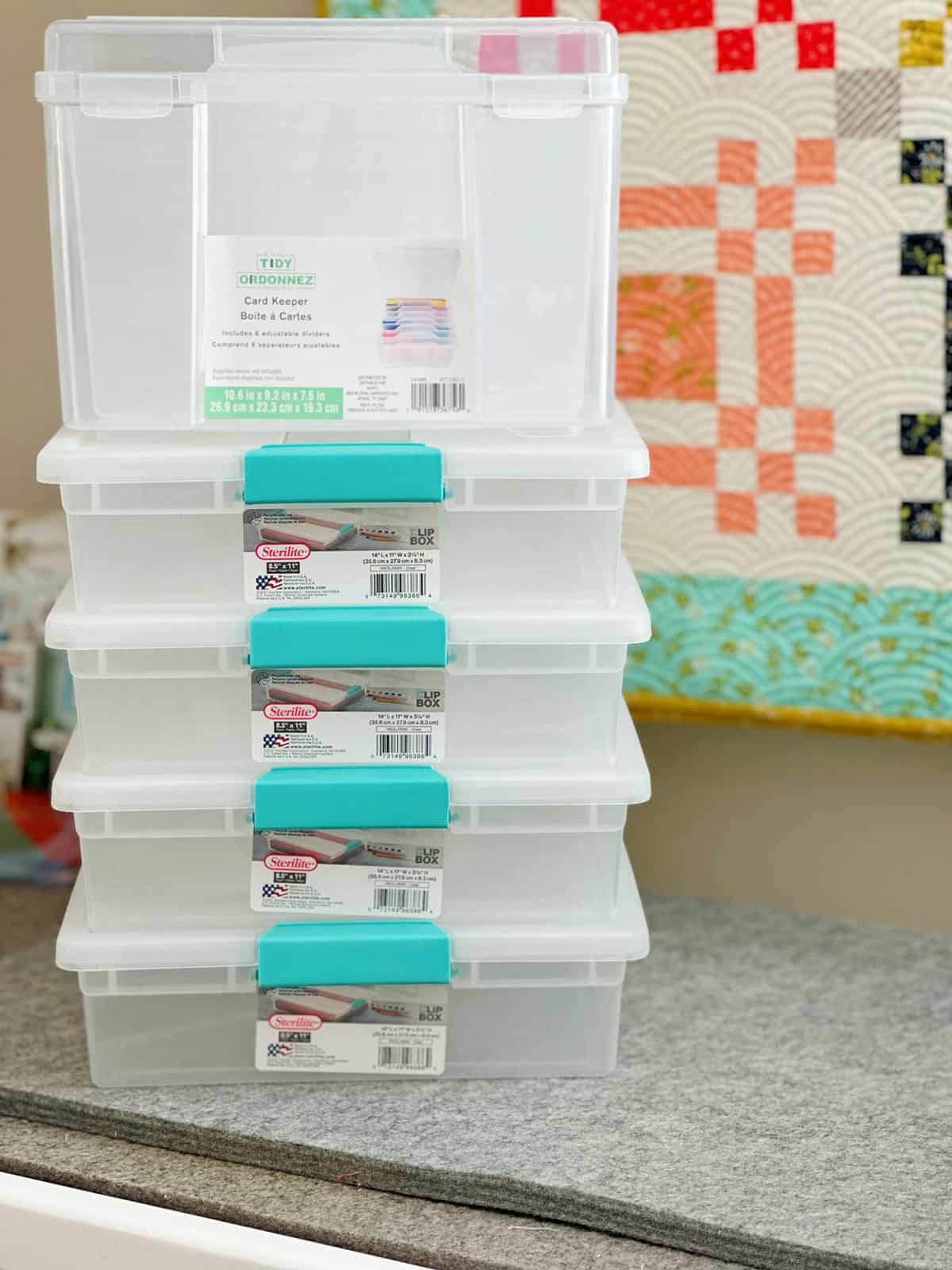 5. Home Organization and Planning
First, I've been doing some organizing in my sewing room and have found some great new storage containers. I'll share more next week, but these boxes (find similar boxes with the same dimensions here) are absolutely perfect for storing patterns. And they include dividers you can label by pattern type or designer (I use this label maker). I originally purchased them to organize my greeting cards and was so happy to find they fit most standard patterns perfectly! And the boxes at the bottom of the stack are perfect for storing projects. They come in a package of six and are the perfect size. I'll be filling up these boxes with my next four quilt projects very, very soon! Next, here is a terrific article to make meal planning easy–so many great tips included! And here are the "3 Essential Rules of Decluttering."
6. Bookshelf
I am currently trying to finish up a few books I started in 2022 (watch for a post on what I read last year coming soon). But I did finish a couple books recently and so gave myself permission to start this one: The Stress Prescription: Seven Days to More Joy and Ease. It's been really interesting to be able to learn so much about something that affects so many of us–and I love all of the tips for preventing it along with dealing with in when it does arrive.
7. Recently on the Blog
Below you'll find links to the posts from earlier this week on the blog: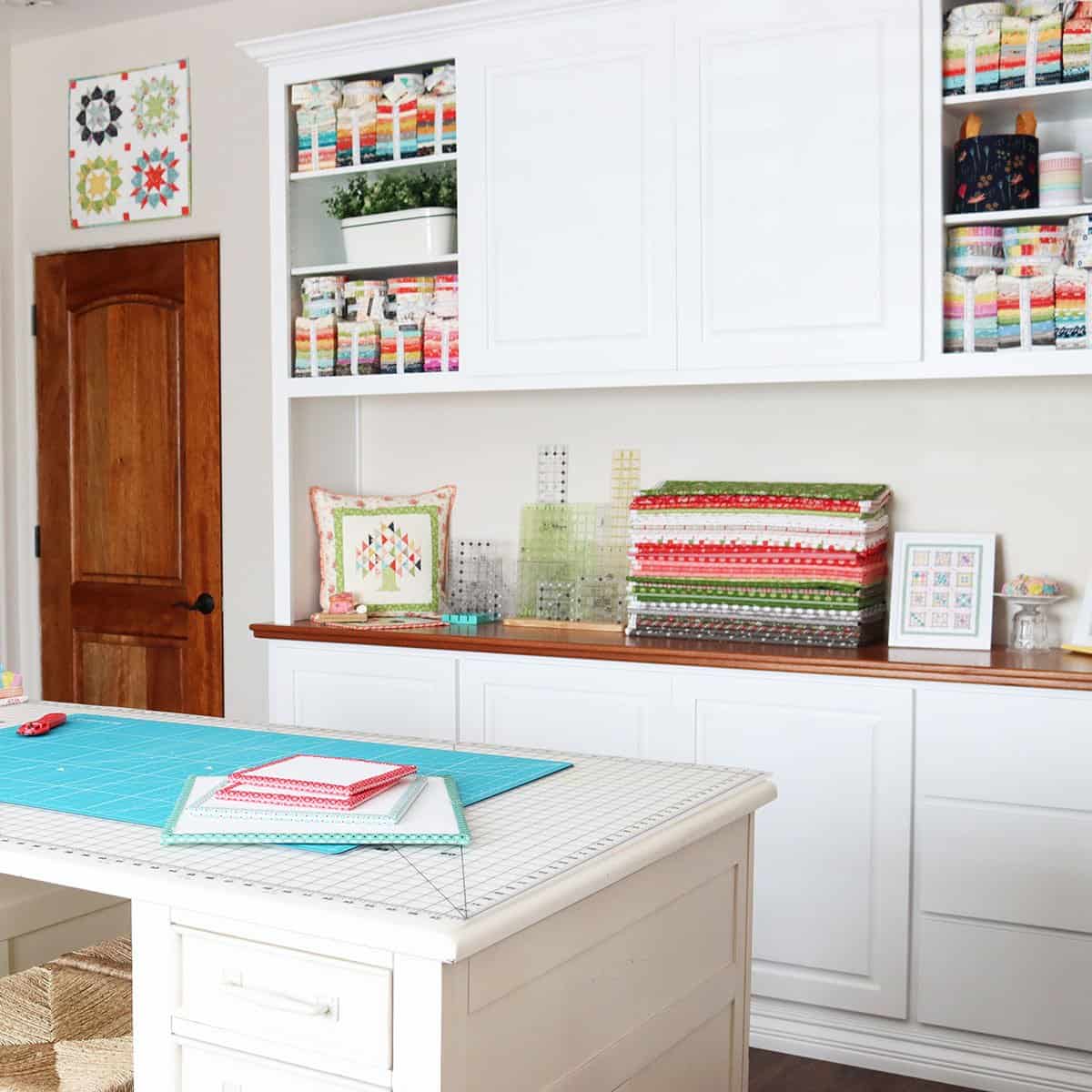 Thanks so much for stopping by for the Saturday Seven 268: Lifestyle & More for Quilters. If you are looking for more similar inspiration, you can find all of the previous posts in this series here.
Happy Quilting!