Hello, friends, and happy Saturday. Happy Christmas Eve as well if you are celebrating! Today's Saturday Seven 265 is a special one for me. I'm so excited to be able to sprinkle today's post with photos of our Favorite Things collection with Moda Fabrics coming in summer of 2023. It's pretty fun to be able to finally have a Christmas collection of our own, and we have been absolutely loving sewing with it over the past couple of months. There will be lots of new quilts to share soon, too!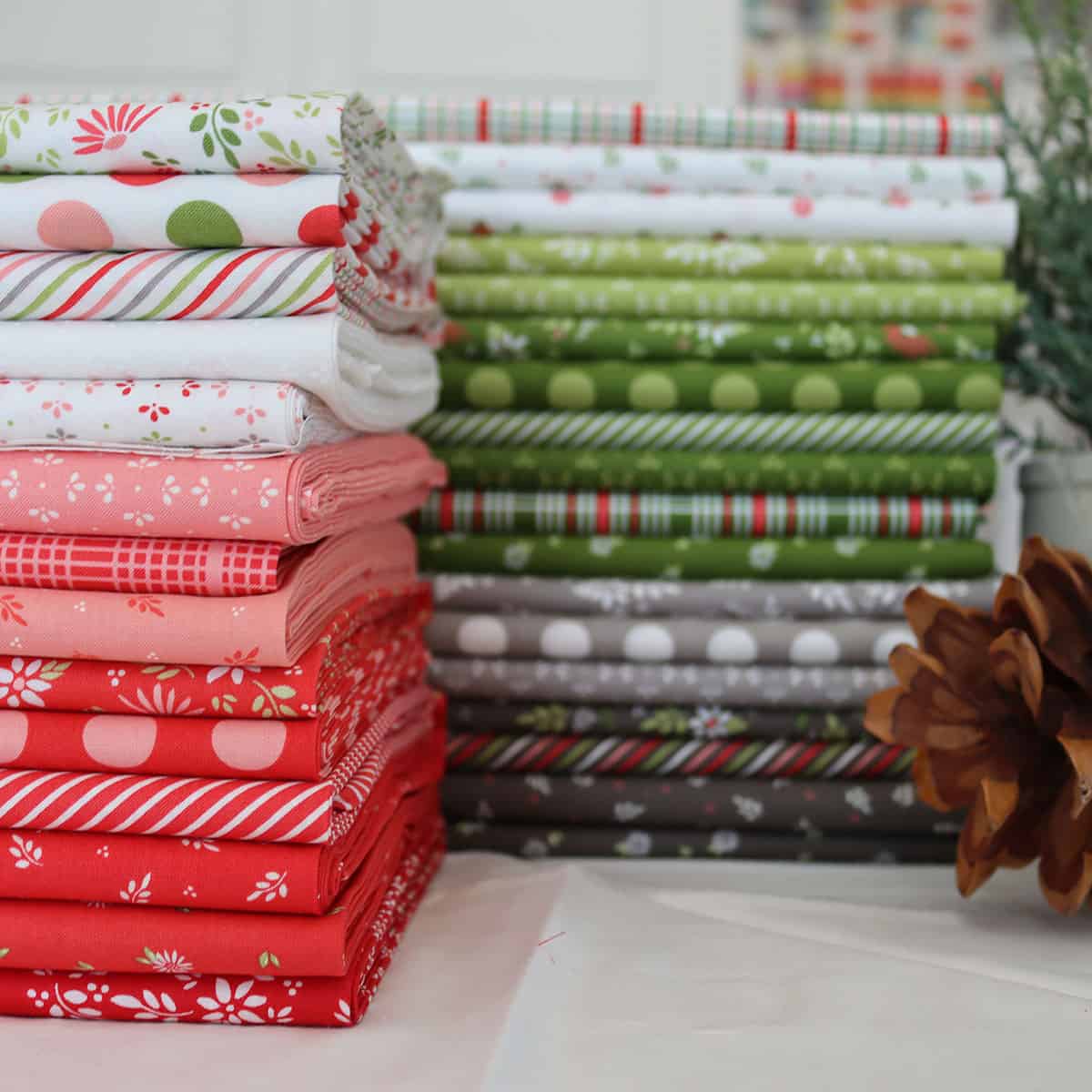 Saturday Seven 265: Lifestyle & More for Quilters
1. Self-Care
This week's Productive Woman podcast and post are about how love can help us achieve more productivity–a perfect message for this week. And this article on "A 'Stuff-filled' Christmas" wasn't what I was expecting but was so much more! Finally, this article on bringing clarity to your life was a good one.
2. Cook
I'm planning on trying these Homemade Buttermilk Waffles one day this week. And I'm thinking of this Bang Bang Shrimp pasta for one night in between Christmas and New Year's. These simple little pastry treats are on my list to make for New Year's Eve. Hot chocolate lovers–the best way I've found to make it is with this Milk Frother; we bought it last year and use it with every cup!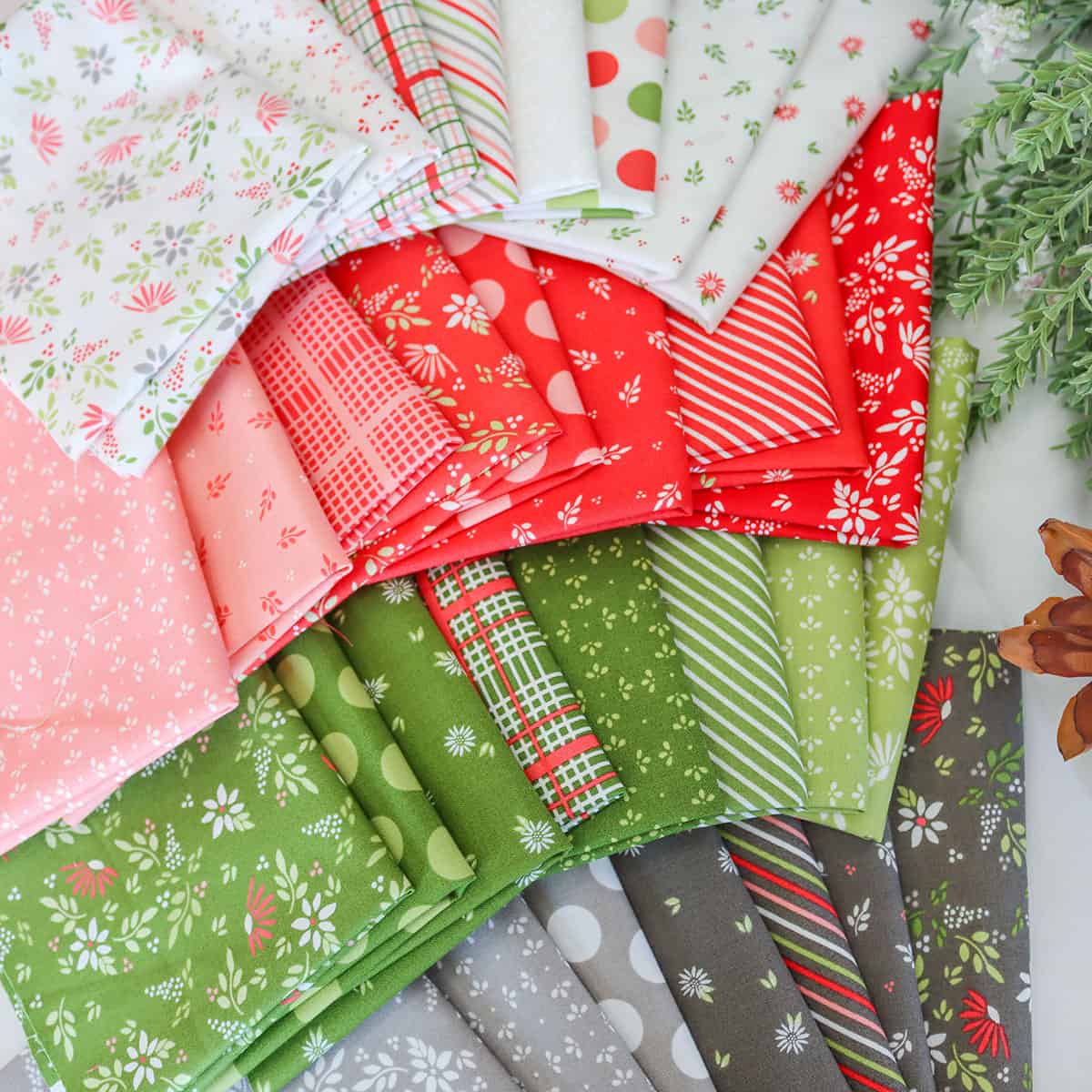 3. Quilt + Sew
First, I love these DIY Holiday Gift Bags in Under 10 Minutes. And Kimberly Jolly from Fat Quarter Shop always shares fun scrap projects to use up her scraps each year. In 2023 she will be using this free Star Streams Scrap Pattern–a fun one if you're looking for a scrap project. (I'll also be sharing a fun and free scrap quilt pattern early next month).
4. Organization + Free January Calendar
Clean Mama is sharing a free Winter Cleaning Checklist here–perfect for the after-holiday clean up and organizing sweep. My free January Calendar PDF is ready early! You can grab a copy here! And if you're already stressing about keeping up with Block of the Month and other quilt-along projects next year, this post has some great ideas.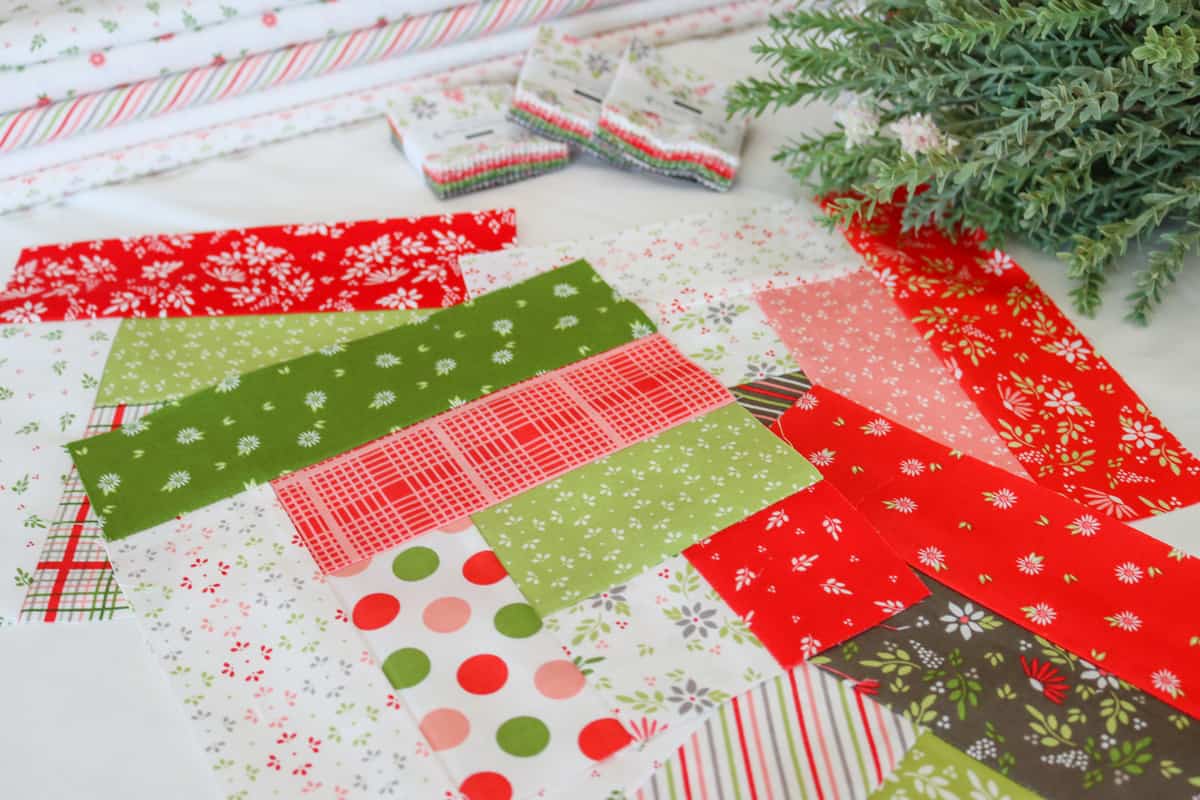 5. Bookshelf
I just started a fantastic new book earlier this week and am already halfway through. It will definitely get finished before the end of the year and I will count it as one of my favorite self-help books. Find "Happier Hour: How to Beat Distraction, Expand Your Time, and Focus on What Matters Most" here. When I finish, I'll start this one on my list–recommended by a good friend!
6. Shop Notes
Don't forget, quilting books and planners are still 25% off through the end of the year. And the new Favorite Things Quilt Patterns are all in the shop now, too, if you want to sneak a peek. (They are discounted 25% off through the end of the year only). Visit the shop here or click on the button below.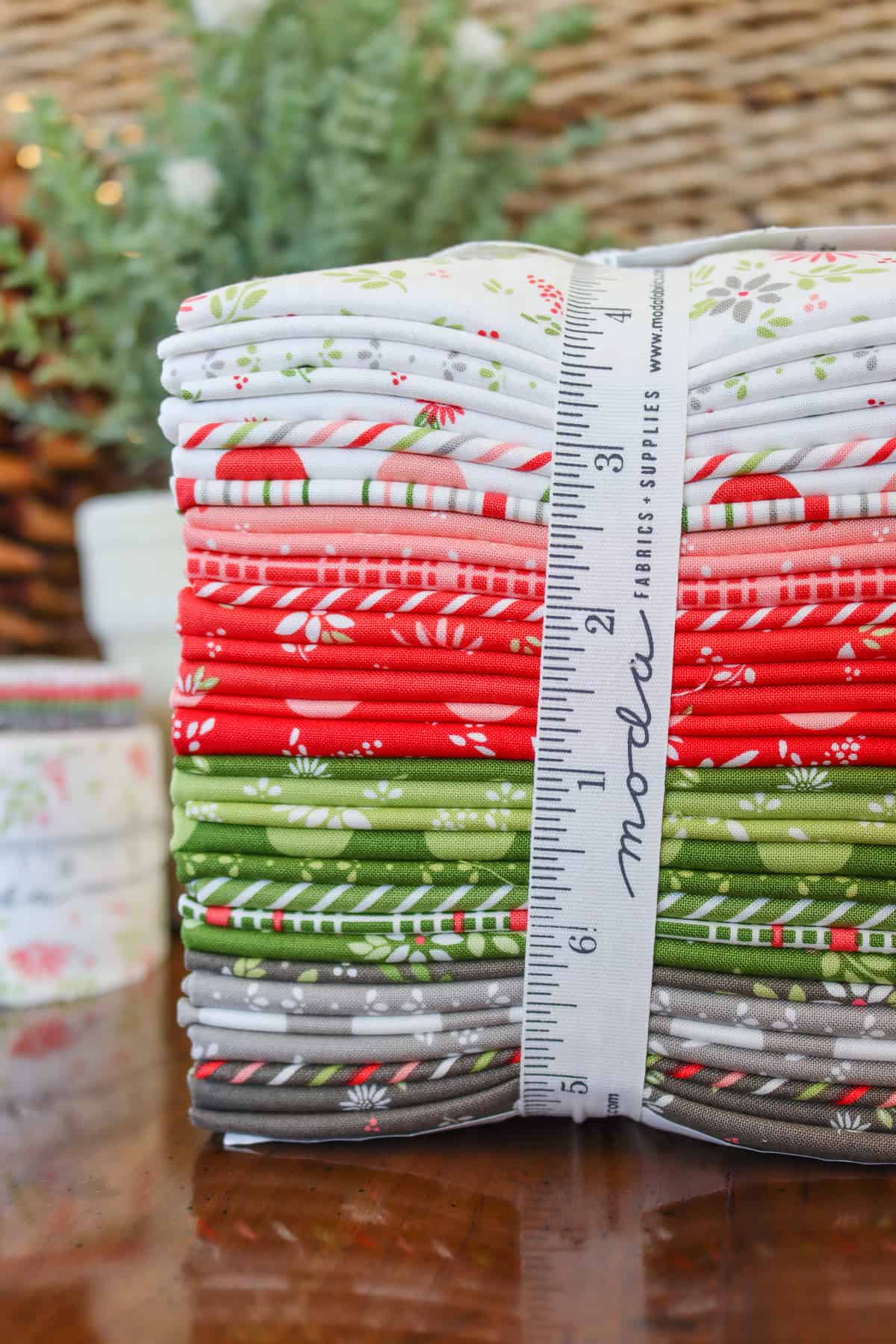 7. Recently on the Blog
Below you'll find links to posts from earlier this week on the blog:
Finally, if you are looking for more similar inspiration like that found in today's post, you can find all of the earlier posts in this series here.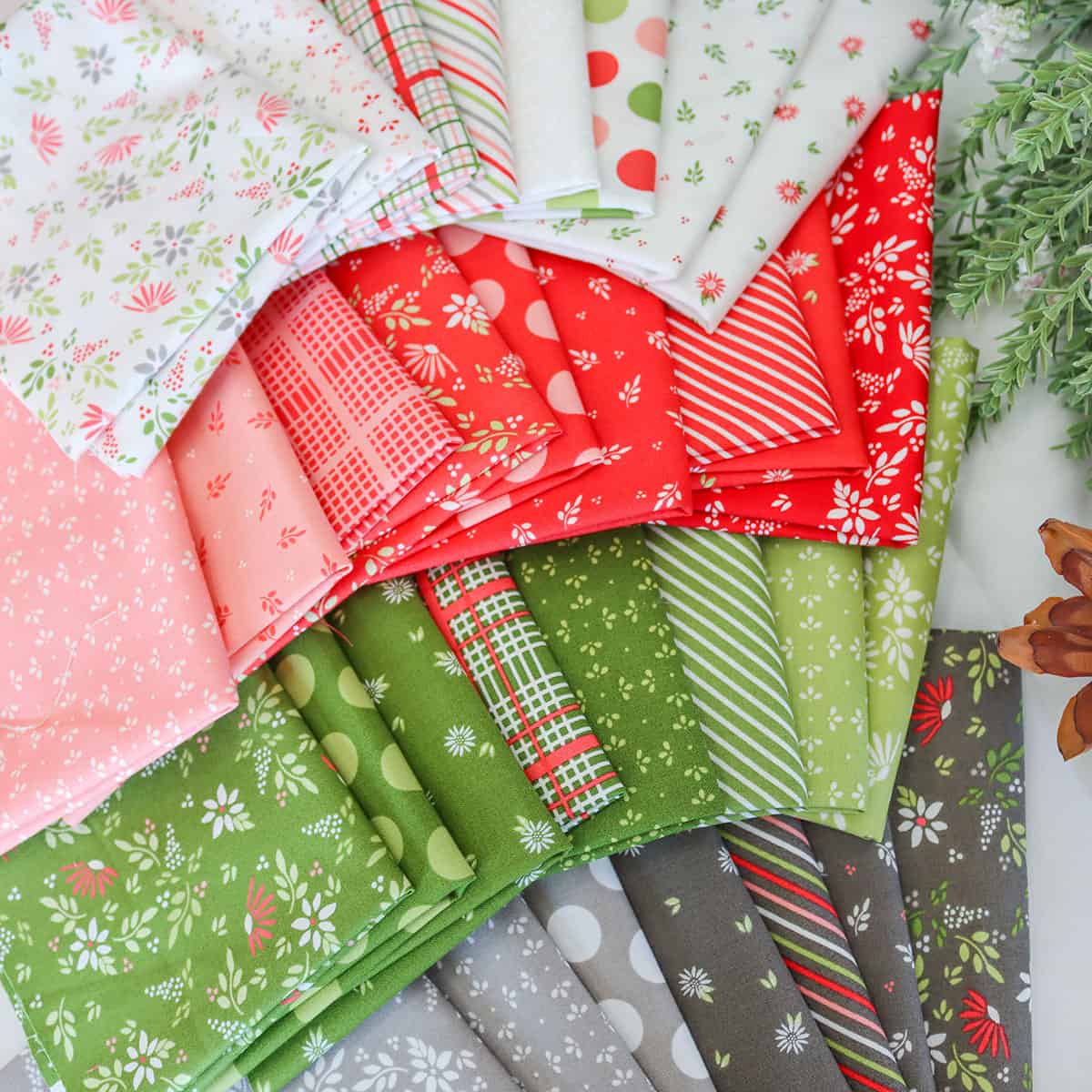 Happy quilting, and thanks so much for stopping by to read the Saturday Seven 265!