Hello, friends! Today I'm sharing the Saturday Seven 252: Lifestyle & Inspiration for Quilters post with lots of quilting, sewing, and lifestyle ideas to get your weekend off to a terrific start. It's also the first official weekend of fall here in the northern hemisphere. I hope you are able to enjoy today's post and find some quality time in your sewing room.
Saturday Seven 252: Lifestyle & Inspiration for Quilters
1. Self Care
I loved this article on the Effectiveness of Devotion to a Purpose. And here are some Simple Ideas for When You're Feeling Overwhelmed. Also, 5 Ways Journaling Can Make You Happier is a short, but helpful article. Finally, here are some good thoughts on Quality vs. Quantity.
2. Cook
I can't wait to try this Creamy Butternut Squash Pasta–perfect for the first week of fall! I also want to try this Easy Chicken Milanese. And this Takeout Beef Stir Fry looks amazing. I'm in love with the Costco Pumpkin muffins, so I'm hoping these Perfect Pumpkin Muffins might be a good make-at-home treat.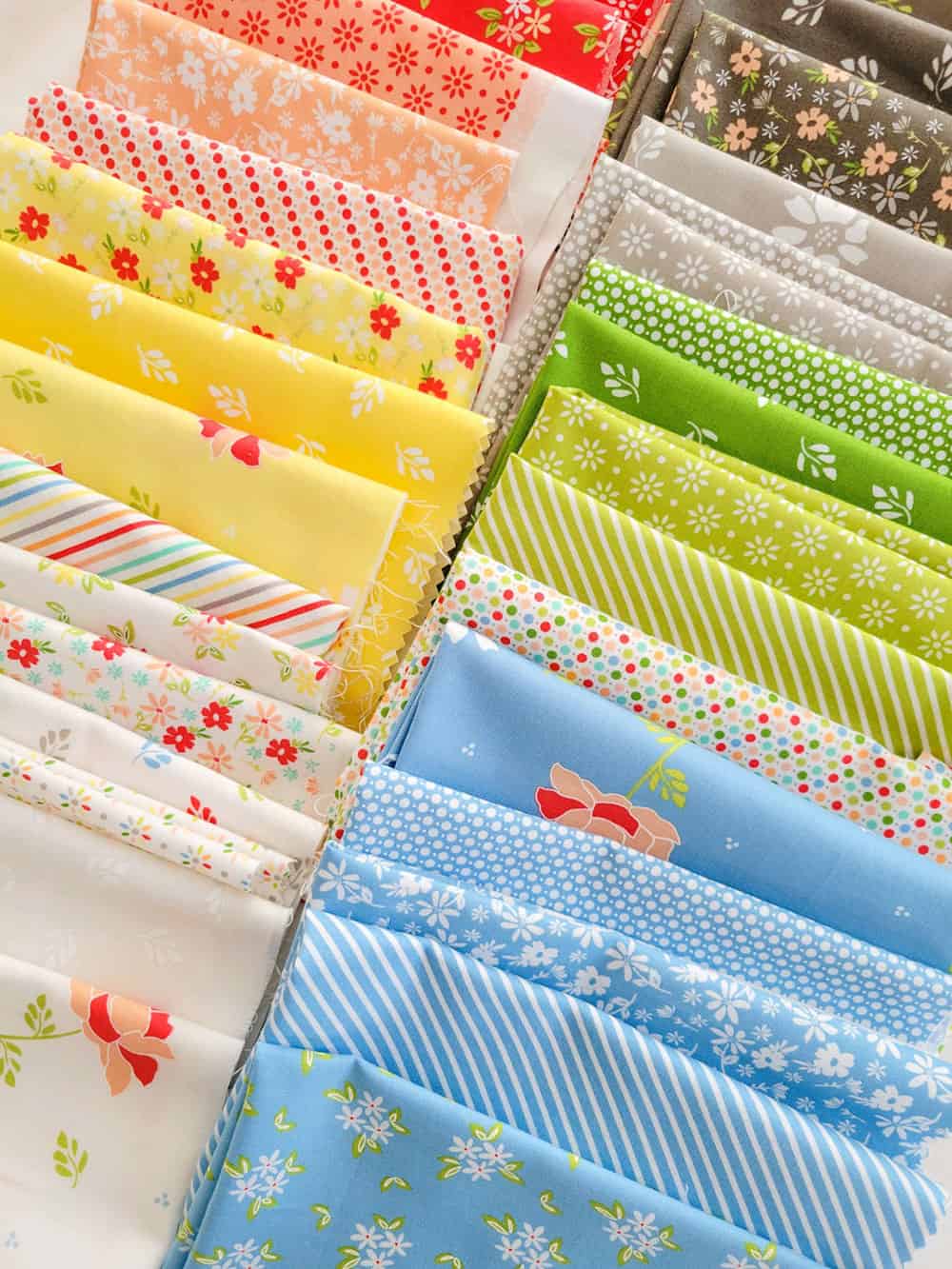 3. Quilt + Sew
If you love antique quilts, these Quilts Dated 1944 promise to inspire. This Bucket Hat tutorial is another fun project for now or for gifting. And finally…Emma precuts have arrived and are in the shop! Pre-orders for precuts will all ship by Monday. And I have extras of all of the precuts as well as Country Home panels available. Find them here! Additionally, I'm getting the Emma Project Packages ready–you can find them for pre-order here.
4. Fat Quarter Shop Spooky Box Reveal
Watch my Spooky Box reveal above or go here to watch it on our YouTube channel. And find the box product contents information below:

5. Fun for Fall
Here are some Easy Ideas for Halloween Cupcakes–so cute! And for a healthy(ish) option, this DIY Fall Apple Bar is a fun idea. Finally, the Quilting Life Seasons Fall Edition is available in the shop here.
6. Home Decor & Organization + Amazon Find
This list of Habits to Keep You Organized is a good one. And finally, I just got this new kitchen gadget and it's a game changer! We've tried hard and soft-boiled so far, and they are cooked to perfection. I can't wait to try the poached and make some Eggs Benedict!
7. Recently on the Blog
Below you'll find links for all of the earlier posts on the blog this week:
Thanks so much for stopping by to read the Saturday Seven 252: Lifestyle & Inspiration for Quilters post. If you are looking for more similar inspiration, you can find all of the earlier posts in this series here.
Happy quilting!